General Information About Dalmatia
Dalmatia is one of the four historical Croatian areas. It is an interesting place to visit since it is filled with a wide array of tourist amenities, attractions, and a welcoming shoreline along the Adriatic Sea. The largest Dalmatian city is Split, followed by Zadar, Sibenik, and Dubrovnik.
The region's economy depends on agricultural activities. But since the soil isn't adequate for cultivating cereal grains, Dalmatia has other local goods to offer. Olive trees, vegetables, and vines represent the main agricultural activities. Dalmatian vineyards are popular worldwide due to the unique wine tasting experience. Each locally made wine is unique and has a particular flavor you won't discover with any other wines.
Tourism supports the well-being of Dalmatia. Dubrovnik and Split are the top Mediterranean tourist attractions. Dalmatia is home to a wide array of historical sites, fortresses, castles, and monuments. Moreover, plenty of Michelin star restaurants are found all over the coast. Premium accommodation solutions like villas with a pool and rapid access to local services make Dalmatia an interesting area to visit.
You can discover pet-friendly Croatian destinations, family-friendly Blue Flag beaches, local markets, and impressive natural wonders all over the area. When creating a Croatian itinerary in Dalmatia, you should pay close attention to details. Learning about local regulations, tourist sites, and amenities can help you benefit from an impressive stay. Make sure you book accommodation prior to your arrival for a hassle-free experience. And, of course, follow our next guidelines for the ultimate guide to visiting Dalmatia.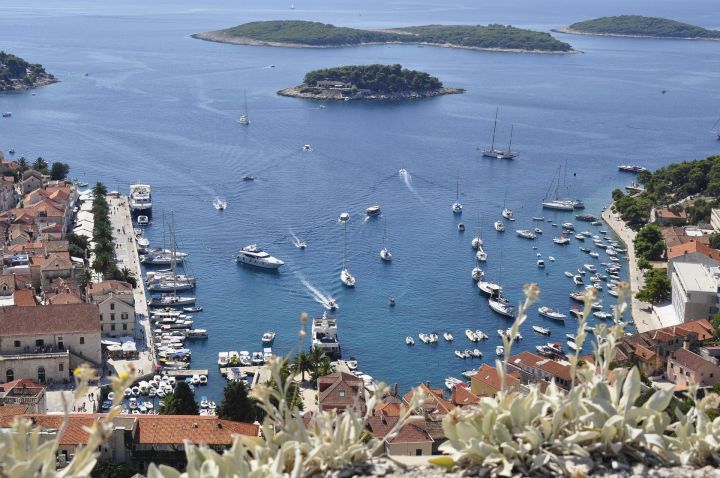 Planning A Trip To Dalmatia: How To?
Arriving in Dalmatia
Dalmatia offers fast access to key cities. Local transportation, airports, and car renting facilities welcome tourists yearly.
Dubrovnik, Split, and Zadar have connecting flights from Zagreb. The main companies that fly here are British Airways, Easy-Jet, Croatia Airlines, WizzAir, and Norwegian Air Shuttle. The average flight time is between 2.5 and 3 hours.
Zagreb, the capital of Croatia, is the main entry point in the country. Several flights to Zagreb are scheduled daily from all European capitals. Recently, more air routes to Croatia have been added with direct flights to Dubrovnik, Pula, Split, and Zadar. In addition, low-cost carriers Eurowings, Ryanair, and Easyjet, have several summer flights to Croatia.
The average cost for a round-trip plane ticket to Croatia can be around 500 euros.
The only direct flight from North America is from Philadelphia to Dubrovnik with American Airlines. In addition to this, there is a Toronto to Zagreb flight with Air Canada Rouge, along with Toronto to Split with Air Transat. Remember that the plane ticket cost for international flights can vary greatly depending on the area you're coming from. Contact your local provider for additional details on the cost.
There are a couple of ferry routes to the Dalmatian coast available. Car ferries from Bari to Dubrovnik run from March to November. Car ferries from Ancona to Split are available all year round. Several local ferries connect the islands with the Dalmatian coast, and there is one route that links Dalmatia with Istria, too.
Local transportation in Dalmatia is well-established, and several routes link Zadar to Dubrovnik. The largest bus hub is Zagreb, with frequent routes up and down the coast from Rijeka to Zadar, Split, and Dubrovnik. The downside is that bus routes to interior villages are scarce, and you might require to rent a car in Dalmatia.
Getting around Croatia by train is possible, especially if you're planning to visit Dalmatia. There are a couple of links between popular tourist destinations. But no trains run along the coast. Instead, most train lines run from the north through Zagreb and down to the major ports of Rijeka and Split.
A train ticket can be as low as 16 euros if you book it in advance.
Private transfers, taxis, and car hire are all available in Dalmatia. In addition, most airports and passenger ferries will get you close to a renting place. Moreover, smaller boat services, like catamarans and inter-island ferry services, are available between several Dalmatian islands and ports.
The average cost for a private transfer depends on the vehicle you opt for. You can pay up to 350 euros for a 3-person transfer from Zagreb to Split. Or 250 euros from Zagreb to Zadar.
Taxis are the most expensive way of exploring Dalmatia, so it is best to plan your trip considering other methods of transportation.
Car hire can be an excellent choice if you're planning to travel all around Dalmatia with a price that can go up to 80 euros per day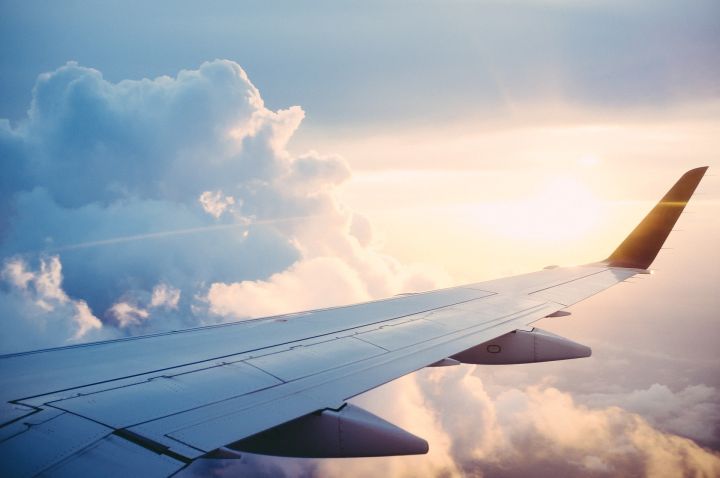 Getting Around Dalmatia
Public transportation in Croatia is more than reliable, being you're the best option to getting around Dalmatia. The bus network is extensive, routes being frequent, reliable, and affordable.
You'll discover bus stations in the city center of the town you're visiting. Or in some cases, the station will be located within walking distance from the center. It is worth mentioning that usually, the price of a Croatian bus ticket includes your luggage, too. Still, if you have a bicycle or extra bags, you'll have to pay extra for it.
There are several bus companies in Croatia, and not all run on all lines. The leading national bus operators are Arriva, Croatia Bus, and Cazmatrans. Local operators like Libertas operate in Dubrovnik, Promet in Split, and Liburnija in Zadar. If you're starting your trip in Zagreb or travel to or from Zagreb, the Zagreb bus station offers an excellent overview of timetables for all buses.
A one-way bus ticket from Zagreb to Split costs up to 20 euros, while one from Zagreb to Dubrovnik is 30 euros.
Another way to getting around Dalmatia is by driving. All over Croatia, traveling by car is comfortable and often the fastest way to getting around. For example, it takes less than four hours to reach Split from Zagreb by car. Dubrovnik is the only long route to travel by car in Croatia, but it offers a great opportunity to admire the best Dalmatian scenery.
Based on the time of the year you're visiting Dalmatia, car rental can be anywhere between 20 to 80 euros per day. You should know that the cost of the fuel goes around 1.30 euros per liter and if you want to use highways you'll have to pay extra for road tolls. The average toll from Zagreb to Zadar is 16 euros, while from Zagreb to Split is 25 euros.
No matter if you're planning to do island hopping in Dalmatia or simply visit as many islands as possible, local ferry routes can help you. The biggest ferry company in Croatia is Jadrolinija operating most routes with its extensive fleet of ferries and catamarans.
Ferries in Dalmatia are affordable for passengers but quite expensive for cars. For example:
A ferry ride from Split to Hvar costs 6.5 euros per person and 42 euros for a car.
A catamaran from Split to Hvar will cost around 15 euros per person.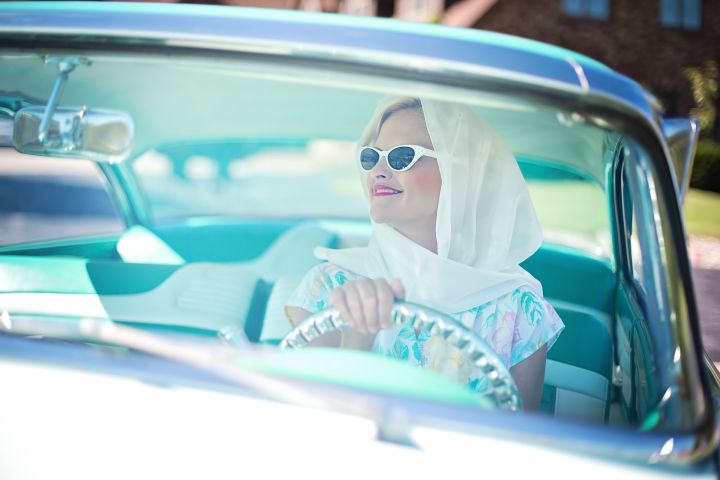 Weather in Dalmatia
A key element of planning a trip to Dalmatia is taking into account the weather. This will help you decide on the best itinerary, luggage to pack, and activities to perform during your stay.
The Dalmatian coast is excellent for a holiday all year round. On average, the weather is very pleasant, with warm winters and hot summers. However, the best time of the year to visit Dalmatia is in the summer. Temperatures reach highs of 30°C, and you'll enjoy 12 hours of sunshine per day.
The mountainous area in Dalmatia is a lot cooler than lower altitude regions. As such, winters are colder, and snow can happen.
Southern Dalmatia has mild winters with long, hot summers. The coastal climate is the Mediterranean, being excellent if you're planning to explore the top Blue Flag beaches in Croatia.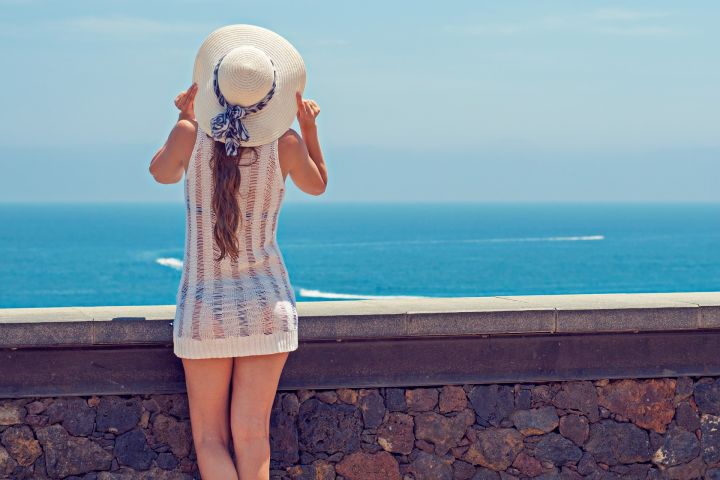 Which Are The Best Areas To Explore In Dalmatia?
The striking beauty of Dalmatia attracts numerous tourists yearly. However, the Zadar archipelago of the Kornati National Park makes it more than a high-end tourist destination. Make sure you add in your itinerary the following top spots to visit in Dalmatia, along with some of the best Croatian beaches.
Best Spots To Visit In Dalmatia
Split
Split is brimming with high-quality restaurants, ancient architecture, and some of the best stretches of the Adriatic coast. It is a year-round city break destination, being Croatia's main ferry port.
Some of the top things to do in Split include discovering the Diocletian's Palace and browsing Split's food markets. In addition, many accommodation solutions will get you near the heart of the city center for rapid access to premium amenities.
Dubrovnik
Dubrovnik is one of the most visited cities in Dalmatia. It has an impressive history, being home to important Croatian historical sites.
The medieval Old Town of Dubrovnik became popular thanks to its part in filming the Game of Thrones. But this city has many other things to offer. Doing a boat trip to the islands in front of Dubrovnik and taking the cable car at sunset is a must-do activity.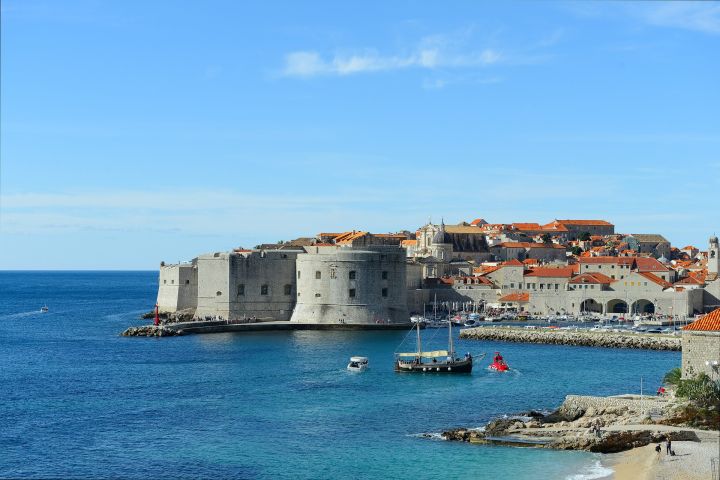 Zadar
Zadar is the least crowded city in Dalmatia, with competitive prices and impressive day trips to the Kornati Islands and Krka National Park.
Exploring Zadar's Historical Center and enjoying the Sun Salutation Light Show are some of the top things to do in Zadar. We recommend you ask a local to boat you across the Jazine bay. And, of course, your should stop at the Museum of Ancient Glass to admire glassmakers at work.
Sibenik
Sibenik is a charming Dalmatian coastal city with a vibrant atmosphere. The entire city is made of stone, offering a unique perspective on authentic Croatian architecture.
Sibenik is the third-largest city in Dalmatia, with a spectacular Adriatic coastline, incredible historical sites, and seaside resting places. It is home to four impressive fortresses, along with the UNESCO World Heritage Sites, St. James Cathedral, and the vineyards of Pimosten.
Trogir
Trogir is another top destination in Croatia since its historic center is part of the UNESCO World Heritage List. The local farmers market and picturesque flair are what recommend it as a good traveling destination.
There are a couple of things you can enjoy during your stay in Trogir. Of course, tasting locally-made olive oil, enjoying local cuisine with fresh produce, and strolling around Trogir's lovely streets is a must.
Makarska
Makarska is a famous tourist destination with several amenities for tourists, accommodation types, and amazing gastronomy. Renting a private villa in this area is more than recommended. It will offer the ultimate holiday experience.
There are some interesting activities to do in Makarska, including water sports, entertainment events, and sightseeing. Many tourists come here for the lively nightlife, attractive beaches, and the adventure offered by hiking on Mount Biokovo.
Best Beaches in Dalmatia
The Dalmatian coast beaches are some of the most breathtaking in Europe. All are filled with centuries-old villages, electric turquoise waters, and secret coves.
Plat Beach
If you're visiting Dubrovnik, you should stop at Plat Beach. It offers an excellent seaside picnic area in a tranquil environment. It is located between the villages of Milni and Cavtat, at a short drive from Dubrovnik.
Bacvice Beach
The best swimming spot in Splitt can be found at Bacvice Beach. It is a popular bathing area, and it can offer you the experience of a local. You can swim, relax on the beach, play volleyball or even enjoy some water sports.
Nugal Beach
Nugal Beach is near Makarska, and it is a good destination for breathtaking sceneries. It is a remote naturist beach, with rugged cliffs and a cascading waterfall. It offers plenty of privacy and shade thanks to the surrounding shade.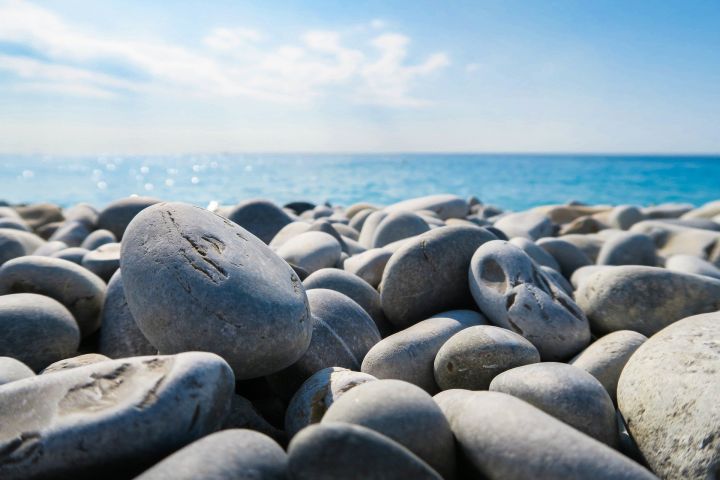 Must-See Natural Parks In Dalmatia
Of course, the best outdoor places to visit while in Dalmatia are the natural parks. Outdoor enthusiasts, but not only, will enjoy the following must-see destinations.
Plitvice
The Plitvice Lakes National Park is part of the UNESCO World Heritage list. It is one of the most popular tourist attractions in Croatia, located halfway between Zagreb and Zadar. It features sixteen lakes interconnected by waterfalls.
Krka
The Krka National Park is near Sibenik, and it is popular due to its magnificent waterfalls. It extends along the Krka river, offering an impressive view over the region.
Kornati
The Kornati Islands National Park is located between Sibenik and Zadar. It consists of an impressive archipelago with 109 mostly uninhabited islands. It is an excellent place to explore the underwater realm of Croatian waters.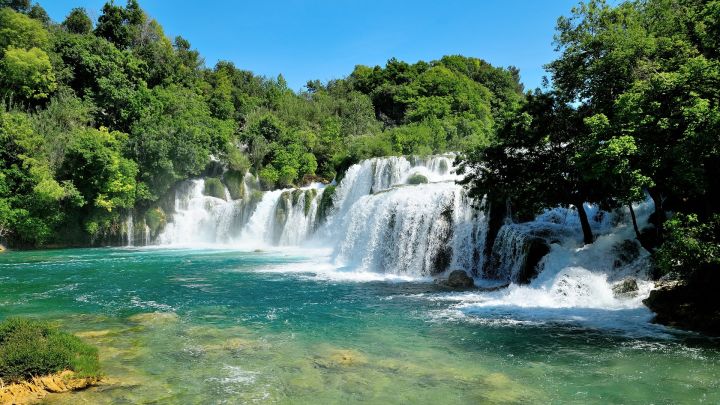 Which Are The Must-See Dalmatian Islands?
Dalmatia is a rich region to explore, and it includes the western border with the Adriatic Sea, running to the island of Rub just below Istria. It is home to historic cities, impressive vineyards, and beaches. But most people come here to visit one or more of the must-see Dalmatian islands.
Hvar
One of the most visited Dalmatian Islands is Hvar. Glamorous nightlife, impressive beaches, and four UNESCO World Heritage sites are what recommend it as the best. In addition, Hvar is popular among sailing and yachting enthusiasts, being commonly referred to as the French Riviera of the East.
In Hvar, you can join a wine tasting session or enjoy a Michelin star restaurant that serves local seafood. Its intimate squares and old stone houses make Hvar an interesting Dalmatian destination.
Brac
Brac is another must-see Dalmatian Island that you shouldn't miss from your itinerary. It is famous for its blue flag beaches and storied stone. Brac is the largest island near Split, offering accessibility and impressive architectural gems.
Here you'll discover the best Dalmatian beaches: Zlatni Ra and Golden Horn. These change their shape depending on the tides, so they are able to provide a different experience with each visit.
Korcula
Korcula stands out thanks to its 14th-century walls and well-preserved gates and towers. It is home to several small towns worth a visit, such as Vela Luka. This is a 19th-century village with a picturesque flair.
One of the top activities in Korcula is wine tasting. On the eastern end of Korcula, you'll discover a small town named Lumbards. It is less traveled than other Dalmatian destinations, but it offers a breathtaking experience. It is surrounded by vineyards and offers several tours and tasting of some premium Dalmatian wines.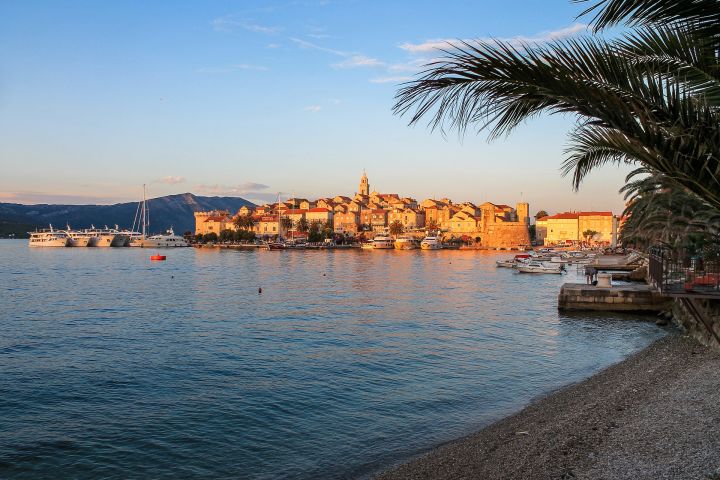 Which Is The Best Itinerary For Visiting Dalmatia?
Wine Tasting
Dalmatia is home to some of the premium vineyards that produce internationally-known Croatian wines. Grapes have grown here since 400 BC, but only recently they got the attention of wine lovers. The most wanted wine varieties from Dalmatia are Plavac Mali, PLavina, Debit, Bogdanusa, and Posip.
Degarra Winery is a good place to stop and enjoy a glass of local Croatian wine in a fancy way. This is a small and exquisite winery located in the city of Zadar. Their specialties are white wines, but you can try rose and red ones too. Degarra Winery prides itself with Posip and Bomary wine.
Ahearne Vino  is a good stop if you're visiting the islands around Split. Nicely tucked in Hvar, this local winery stands out because of its extraordinary products. Make sure you taste the Wild Skins, a macerated white wine made from three local grape varieties. But the main attraction at Ahearne Vino is the rose of drnekusa, a rare grape variety only found on a small patch of land on Hvar.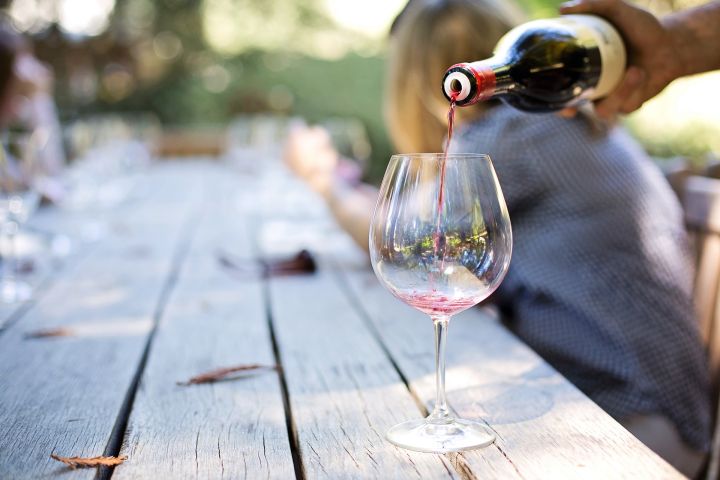 Diving Spots
Dalmatia has a mild Mediterranean climate, and you can dive all year round. Still, the best time for diving is from May until October, with an average water temperature of 25C/77F. Divers can admire gorgeous marine life like corals, sponges, scorpionfish, dolphins, lobster, and several other fish species.
The S-57 Wreck is one of the most popular dive spots in Croatia. It is easy to reach from Mljet Island, and Dubrovnik and several dive centers can help you explore it. The most pleasant time to dive here is during the summer months. This is an intriguing German S-57 torpedo boat, one of the most impressive shipwrecks in the Adriatic.
RT Kabal is another interesting diving spot in Croatia located on Hvar Island. Divers of all levels of experience are welcomed here to admire marine life. Make sure you search for a dive center that offers the opportunity to dive during the night!
Boat Tours
Since Dalmatia has an attractive coastline, a boat tour can help you explore as much as you can. Several boat tours are available, depending on the area you're visiting.
One of the most popular boat tours in Dalmatia is the one from Split to Trogir. It encompasses five islands and the famous Blue Cave. You'll spend the day admiring some of the best Croatia Spots for an unforgettable Croatian experience.
Another interesting boat tour in Dalmatia is from Split to the Krka National Park. This boat ride will offer you the chance to admire exquisite natural spots with a stop at the medieval town Pimosten. You'll see the impressive Krka waterfalls and unique vineyards at Pimosten.
Water Sports
When it comes to water sports, Dalmatia is home to some of the best European surfing and windsurfing spots. The winds here welcome water sports enthusiasts from all over the world, making Dalmatia a popular meeting point among surfing enthusiasts.
The windsurfing paradise in Dalmatia is Bol in Brac Island. It has an excellent position for windsurfing since it is surrounded by the Vidova Gora Mountain. The challenging mistral wind but it welcomes a light western wind, too. Hence, it is a go-to destination for windsurfers of all levels of experience.
Another top spot for surfing in Dalmatia is the Neretva Delta. It offers stable thermal winds, a shallow sea, and warm temperatures. It is a good choice for those who want to improve their surfing skills.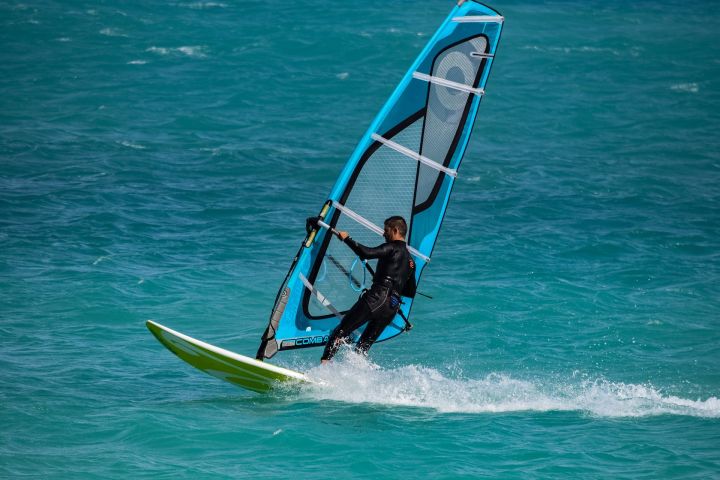 Cycling
Dalmatia has some of the best biking paths in Croatia that will take you from one main local attraction to another. You can create an impressive itinerary so that you tour Dalmatia on two wheels.
One of the go-to choices for cycling in Dalmatia is in the gorgeous Vis. You can bike around vineyards and explore local wines during your stay. There are two main cycling routes in Vis, both of which offering immediate access to picturesque landscapes.
And if you're an experienced cyclist, you can always opt for cycling from Zadar to Split. You'll travel along the Adriatic coast, and you can even make small detours to admire attractive areas like the Sibenik archipelago.
Hiking
Since Dalmatia has both a gorgeous coast and a breathtaking mountainous range, there are several hiking trails to explore. Depending on your level of experience, you can choose the best fit for you. Remember to bring adequate gear and pack adequate supplies for your hike.
The Dinara Mountain is one of the most wanted hiking destinations in Dalmatia. It is an excellent choice for both intermediate and experienced hikers, but it becomes gradually difficult as you climb it. You'll get the chance to admire gorgeous natural sceneries, fortress ruins, and picturesque villages.
Cultural Attractions
Dalmatia is a rich area with numerous cultural, historical sites. It is famous for its wonderful islands, but the remarkable old towns part of UNESCO's list add up to its cultural-rich experience.
Zadar is a gem of European and Croatian history. Here you can find the remains of the Forum, the central meeting point for ancient Romans. In addition, the historical street Kalelarga is older than the city itself.
A lesser-known cultural site in Dalmatia is the small town of Nin. It used to be the central point for early Croatian Kings and religious institutions. Nowadays it offers access to several history-rich monuments and museums.
Dubrovnik is commonly known as the Pearl of the Adriatic. It offers everything from wine tasting sessions to impressive cultural attractions. In addition, it can charm everyone with its historical streets and well-preserved monuments.
What do You need To Know About Accommodation In Dalmatia?
About Hotels in Dalmatia
There are numerous accommodation solutions for visiting Dalmatia. Depending on your budget, you can opt for a unique experience in an exquisite hotel.
Palace Elisabeth, Hvar Heritage Hotel is the oldest hotel on Hvar. St. Stephen's Cathedral surrounds it, and it will welcome you to an interesting Gothic and Renaissance architecture setting. You can opt for rooms with an ocean view, landmark view, or terrace. The hotel has its own restaurant serving Mediterranean delicacies. You can sit and admire the marina and Hvar seaside promenade during your dinner. Since this is one of the best historic hotels in Dalmatia, it offers a wide range of amenities. The average cost for one night stay for two adults is $550 in a premium double room with a sea view. It includes breakfast, a soundproofed room, and a tea/coffee maker inside.
Lesic Dimitri Palace is another top pick for accommodation in Dalmatia. It is located in the heart of Korcula, near Marco Polo's house. It is a luxurious hotel with a powerful historical heritage combined with modern facilities. Most furniture is handcrafted, which we can say it can add up to an interesting Dalmatian experience. And the best part about this hotel is that it has a sailboat that can be rented. The Beach Zakerjan is at a small stroll from the hotel, along with Marina Korcula. The average price for a one-bedroom apartment per night for two adults is $596, with breakfast included.
Boutique Hotel Boškinac is a remote choice for those who want to explore Dalmatia in a quiet setting. It is located in Novalja, near the famous Zrce Beach. It is near the historic town of Pag, being surrounded by vineyards and a pine forest. It is an excellent choice for traveling families since it offers several amenities. The hotel stands out because of its décor and picturesque flair. A standard double room for one night for two adults is $180 with breakfast included.
Teatro Verdi Boutique Hotel is located in Zadar's Old Town near the main attractions. It features modern amenities, but its design matches the one of the surrounding architecture. It offers rapid access to Mastrala and Kolovare beach, along with the Sea Organ. The hotel is near most local attractions and restaurants that serve locally sourced foods. The average price for a standard double room for one night for two adults is $214, with breakfast included.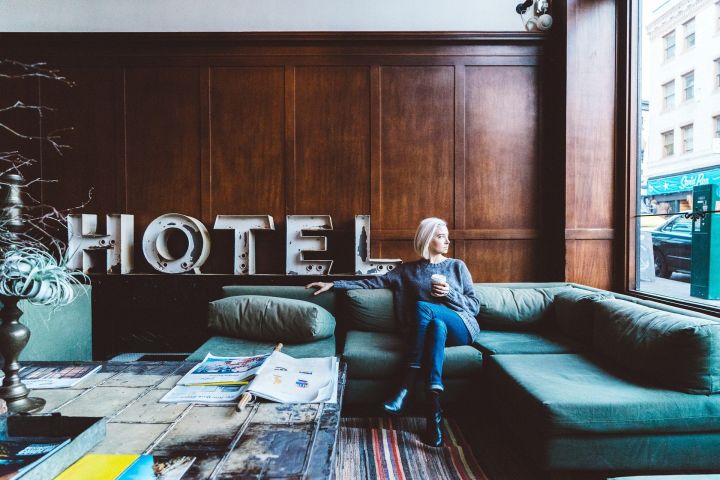 About camping in Dalmatia
If you're looking for a carefree, versatile, and relaxing holiday, you might want to consider camping in Dalmatia. There are several campsites to welcome you, all of which near picturesque villages and historical treasures.
Solitudo Sunny Resort is an excellent camping place in Dubrovnik that can help you avoid tourist crowds. It is positioned in the old center of Dubrovnik, but it offers the chance to avoid