Why choose cycling in Dalmatia?
If you're wondering why Dalmatia is an excellent cycling destination, we have several answers for you!
#1 Dalmatia is home to the best biking paths in Croatia
As mentioned at the beginning of this article,
Croatia
has an impressive array of marked bike paths. And the best of those are located in Dalmatia. This means that you'll ride your bike hassle-free since you'll use modern bike paths to take you from one location to another.
#2 You can personalize a biking itinerary so that you explore all major cities in Dalmatia
If you're on a budget, but not only, you can consider touring Dalmatia by bike. You'll get easy access to top cities, and you'll enjoy your stay based on your own terms.
#3 Dalmatia has plenty of accommodation options
Another reason why we recommend cycling in Dalmatia is the easy access to
villas for rent in Dalmatia
. These come with all sorts of amenities, but they stand out as the best biking enthusiasts' best solution. You can reach out with ease your accommodation, safely store your cycling equipment and have the best rest after a day spent exploring Dalmatia on two wheels.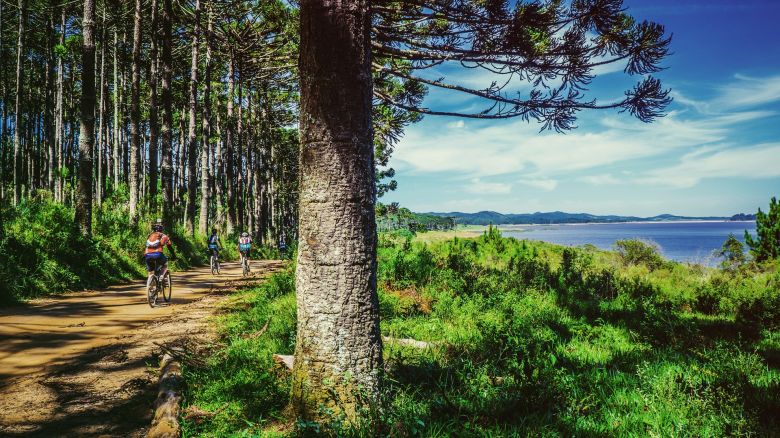 What do you need to know about cycling in Dalmatia?
The first thing you need to know about cycling in Dalmatia is that four out of 15 Eurovelo routes cross these regions. The Eurovelo network consists of international cycling routes that connect major European areas. You should also know that riding your bicycle around Dalmatia is the best way to explore the beautiful countryside and the national parks available in the region. So, if you're looking for a unique Croatian experience in which you'll discover a remote small-town and firsthand Croatian cuisine, your bike is the best choice! Cycling in Dalmatia comes with strict local regulations; you should follow at all times when using any of the cycling routes. So, no matter if you're going off-road or exploring the city by bike, you should know the following:
Cyclists can use only marked bike lanes or bike paths. Yet if there aren't any, but you're allowed to cycle in the area, you should keep to the road's right-hand side
Traveling groups of two or more people are required to cycle one behind another
Cyclists younger than 16 are obliged by law to wear a helmet at all times, but it is highly recommended for all cyclists to use a helmet, especially if traveling from one Dalmatian city to another
Cyclists should never trespass private areas
Cyclists need to protect the environment and avoid leaving trash behind
Cyclists should never consider cycling in Dalmatia if they're not sure about their abilities to control a bike, especially when it comes to a highly trafficked area
Cyclists using remote or mountainous biking trails should announce their arrival to other cyclists on the trail
Cyclists should plan their trip accordingly and bring all the necessary equipment
Which are the best cycling trails in Dalmatia?
Now that you know a bit of cycling information in Dalmatia, let's move forward and discuss the best cycling paths you can explore. The most popular cycling routes on three islands in Dalmatia - Brac, Hvar, and Vis are the busiest no matter the time of the year you're planning to visit. Still, you can use several other routes to explore Dalmatia from a different point of view. The following cycling paths will allow you to enjoy the best Croatia has to offer!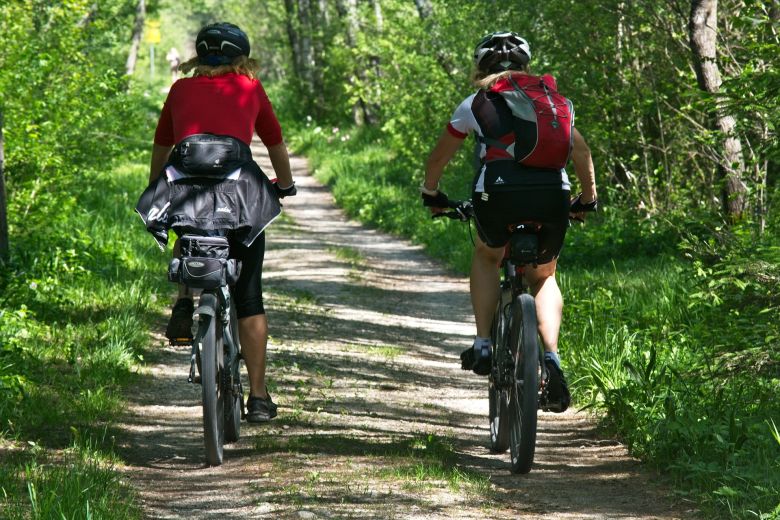 #1 Thoroughly explore the island of Brac by using one or more of its total 25 cycling routes
Since we already mentioned cycling the best islands of Dalmatia, let's start with Brac. This island has an impressive network of bike-friendly routes. You can use it to discover every small corner of it. The longest cycling route in Brac is the one named St. Geroge's route. It is 180 km long, and it covers the entire island. Keep in mind that this is the most challenging cycling route in Brac, and it is recommended for intermediate or expert cyclists. It requires a lot of endurance and cycling skills to ride it safely. For beginners or families, we recommend the St. Roko's route by the sea. It is around 14 km long, but it is not as challenging as the other one. Besides, there are plenty of areas where you can stop for rest and take a swim. If you love history, the Tramuntana route will get you the best out of Brac. It will make you cycle to the center of Sutivan, where you'll discover the St. Roko's church dating back to the 17th century. You'll explore the house of a famous Croatian writer, Vladimir Nazor, along with an ancient bridge on this cycling route. For experienced cyclists looking for an adventure, the route Medulla is the best choice. It will take you along a challenging 109km route, starting from a picturesque fisherman village named Milna. And the best part about it is that it will take you to the highest peak on the Adriatic, Vid's hill. This route will take you up to six hours, so make sure you bring plenty of water and consider making a stop for lunch. You shouldn't try this cycling route in Dalmatia if you're not confident in your cycling skills.
#2 Escape the tourist crowds in Hvar by taking your mountain bike out for a ride
The
island of Hvar
is always busy. And for many people, crowded areas are a big no-no. Luckily, if you're a passionate cyclist, you can explore Hvar and avoid tourists at the same time. All you'll need is a mountain bike since the terrain can turn out to be steep. If you don't own one, you can find some rental places at a reasonable price for an MTB. You can start your cycling route in Stari Grad with the Purkin kuk path. It will have you travel by the port and up to the Velo Grablje. We recommend you stop in this small town to enjoy a nice lunch inspired by local Croatian cuisine. Besides, the cycling route will become more complicated from this point on, and having a bit of rest can help you! So, after stopping here, you'll have to cycle up to St. Nicolas, the highest peak in Hvar. When reaching the top, you'll indulge in an impressive view over the region. Going downhill to Dol, you'll pass via Starigradsko polke and turn back to Stari Grad. This is a cycling route with medium difficulty that will take you up to two and a half hours. Still, if you feel like cycling up the hill is too demanding, you should avoid it. A beginner-friendly cycling path is the Kabal. This path starts in Stary Grad and follows the road to Rudine. This cycling route consists of most macadam roads, meaning that it won't pose too much of a challenge. So, you can ride it even if you're a beginner or travel with your family. You'll get the chance to explore several hidden bays, and you might even rest with a sunbathing session. Overall, this cycling route should take you less than two hours.
#3 Peaceful cycling session in the gorgeous Vis
One of our top choice for cycling in Dalmatia is around the hills and endless vineyards in Vis. And the best part about this is that you'll get the chance to make a stop to rest and taste some of the best local wines. Since this is a low traffic area, you can cycle with little to no hassle. The leading cycling route in Vis has 20 km and starts from the port of Vis and goes over to Prisma. It will take you up the Kriz hill, among the most picturesque Mediterranean houses and vineyards. Remember that you will pass a small lake, which can be an excellent stop for a picnic. This cycling route is perfect for all levels of experience, and you won't need a professional bike to tackle it. The second cycling route in Vis is similar to the first one, but you'll have to take a turn to Komiza as the road sign indicates. You'll reach the village Zuzec and move forward to Dracevo polje. Going downhill will get you the best view over the Komiza bay.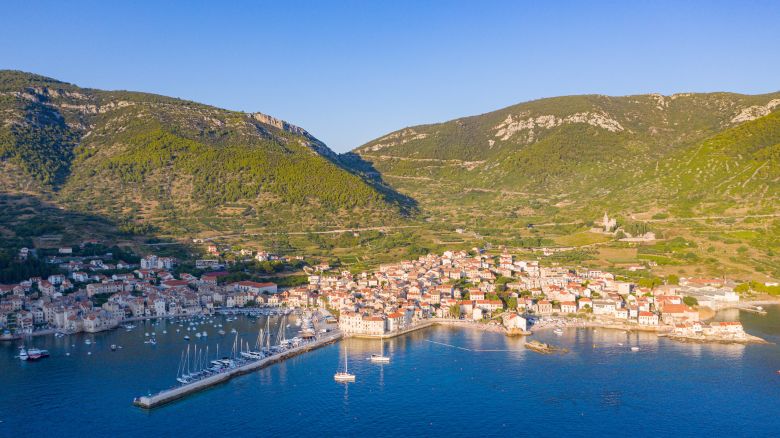 image credit: dronepicr
#4 History and natural wonders on the Biograd cycling route
If you love the outdoors, but you want to get a glimpse of some Dalmatian history, the Biograd cycling route is a top choice. You'll discover on this route several churches, two monasteries, a museum bear, and a welcoming outdoor environment. Besides, you can transform this on a one-day trip since you can enjoy several outdoor activities:
scuba diving
, windsurfing, beach volley, and even basketball. Overall, this isn't a challenging cycling route, but we do recommend a lot of caution. It is best to wear a biking helmet and bring a reliable bicycle with you. Most of the time, you'll ride uphill, meaning you'll need some endurance to complete the route.
#5 Explore the Krka National Park with your bicycle
This is the beloved national park in Croatia, and many tourists come here thanks to the top hiking routes in Dalmatia. But you should know several trails are surrounding this park specially created for cycling enthusiasts. This means you can pedal across several routes, with a chance of admiring gorgeous cascades and impressive natural wonders. We recommend choosing a route that will allow you to explore the park and take you up a trail toward the nearby countryside. Make sure you add on your cycling itinerary a stop at a
Dalmatian winery
and a lunch break at Skradin. And if you're visiting during the summer, you should know you can swim in the Krka river.
#6 Get bold and challenge your skills by cycling from Zadar to Split
If you want to benefit from the ultimate experience during your stay in Dalmatia, you should consider getting by bike from Zadar to Split. You'll get the chance of admiring the best of the Adriatic coast and make some small detours to check out impressive areas like the Sibenik archipelago. Keep in mi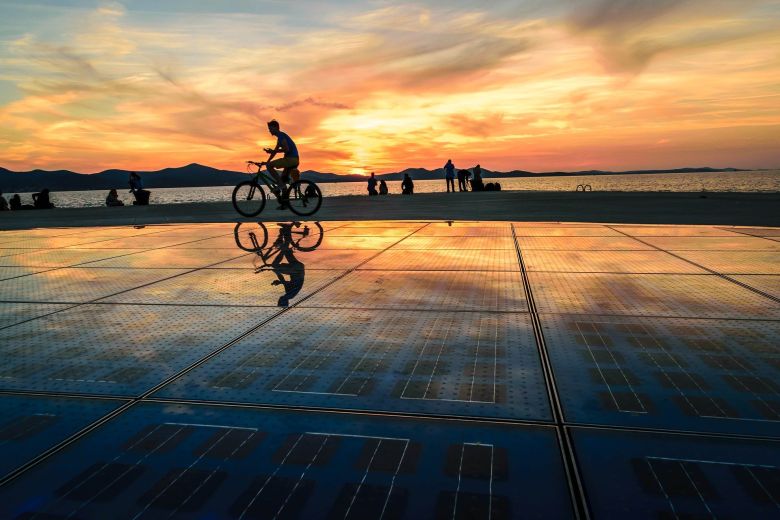 #7 Fall in love with the beautiful Cres
The Cres island is popular thanks to the impressive scenery it offers to its tourists. Yet you can discover this area by bike with a lot of ease since there several simple cycling tracks that allow you to explore the city, its seashore, and nearby beaches. The most popular biking path in Cres is presenting almost all the villages on the island. It starts in the marina, and it will take you to Valun. Overall, this is a 15 km long track, suitable for every level of experience. But we do recommend you stop on the route for a lunch break in Pernat, or Lubenice. Here you'll get the chance of tasting some
authentic Dalmatian dishes
.
Conclusion
So, this is everything you need to know about cycling in Dalmatia. It can offer you a unique experience since you'll reach out to the best places in the region. We recommend you book your accommodation based on your itinerary and consider
renting a villa with a pool
. In this way, you'll get access to all the services you'll need to recover after a demanding day of cycling around Dalmatia. Remember that you should always cycle only in the designed areas, and, of course, you need to respect other cyclists on the route.
cover image credits: eBike Shed