Croatia has plenty to offer to its visitors, and diving is one of those enticing activities. Since the 1950s, plenty of tourists came here to explore the underwater world by practicing several water sports. And if you consider the colorful and intriguing cost, this might turn out to be your next best trip. Keep in mind that close to the villas we rent for your holiday, you can find the best diving center in the area. And we can say this is a significant advantage for any diving enthusiast, no matter if you're planning to do some snorkeling or scuba diving. Keep reading to learn everything you need to know about your next diving trip to Croatia.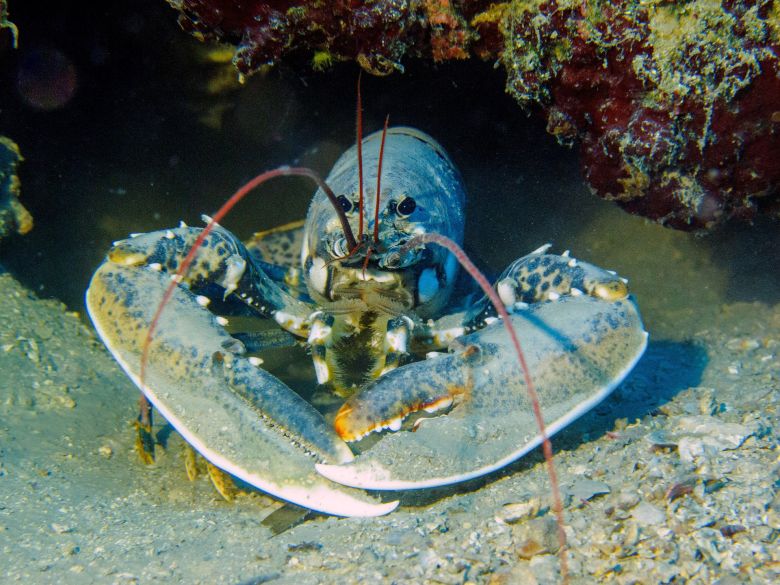 The basics of diving in Croatia
Besides the enticing Istrian food, Croatia has something unique to offer. It is home to some of the best Adriatic Sea diving spots, along with more than 1,000 islands. This means that diving in Croatia will allow you to explore several caves, caverns, tunnels, and many other natural formations. And the best part about diving in Croatia is that divers get the chance of admiring local flora and fauna.
Overall, you can dive in Croatia all year round. It is a great European diving destination, especially between April and November. Indeed, there are plenty of tourists during the summer months, but the warm temperature and refreshing water will make you forget about the crowds. Mostly, during summer, the air temperature fluctuates between 17 and 35 degrees Celsius, while the water has a welcoming 27 degrees Celsius. Keep in mind that water temperature can vary based on depth and proximity to freshwater springs. But we can say from our experience that you won't be bothered by it. On the other hand, during winter, the air temperature might drop between 5 to 15 degrees Celsius, while the water temperature might get as low as 10 degrees Celsius. And it might be worth taking into account that most rainfall happens in May, June, October, and November.
This means that for diving in Croatia, snorkeling, or scuba diving, you will stumble upon the perfect conditions. There are plenty of diving centers next to villas available for rent, along with additional amenities such as local restaurants or boat tour services. And the best part about visiting Croatia for diving is that during summer you can benefit from an impressive 30 meters view. Also, this country is the best place to get dry suit certified, no matter the time of the year. And it is best to take into account that diving in Croatia will be possible only with a permit from the Croatian Diving Federation. It is valid for 12 months and offered to certified divers for a fee of around 15 euros. To obtain one, you will have to submit proof of a certification card and passport.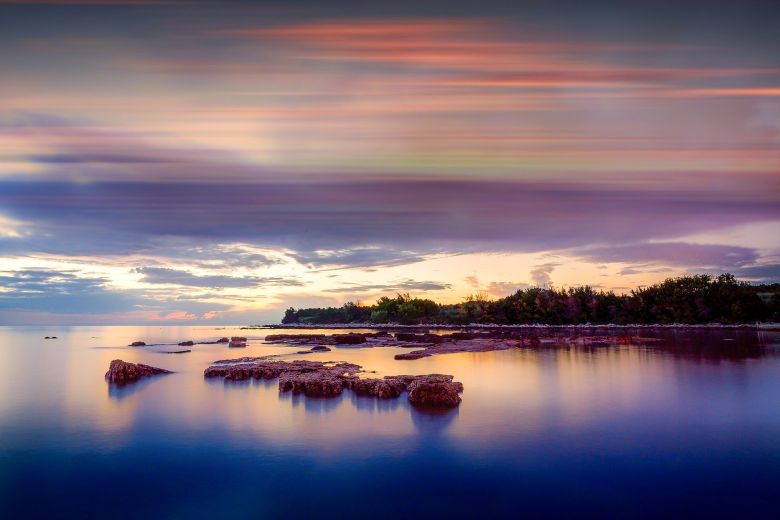 Diving around the legendary shipwrecks in Istria
One of the top diving destinations in Croatia is Istria. And we can say from our experience that the underwater world here will leave you speechless. Mainly, Istria is recommended for all levels of diving experience, including beginners. And since the Shark Diving Centre is one of the most trustworthy in the area, a trip to Istria for diving might turn out to be the experience of your life. You can find several villas for rent near the diving center so that you make the best of your trip to Croatia.
Pula
One of the most popular and exciting places to dive in Istria is Pula city. Here you can check out the wreck of an admiral ship located at 20 to 34 meters depth slightly close to the coast. And since this is a family-friendly and dog-friendly area (including dog-friendly beaches), we can say that you will benefit from a wide array of amenities, including private pools at your accommodation and access to impressive local restaurants.
Medulin
Another great place to dive in Istria is Medulin. Close to Pula, you can explore both locations with only one trip. And since the Shark diving center is on-site, you will get access to anything you might need for snorkeling or scuba diving. Several legendary shipwrecks and impressive underwater caves are spread out all around the water in Medulin.
Porec and Rovinj
For adventurers or experienced divers (but not only), but diving in Porec and Rovinj might also turn out to be a great choice. Banjol Island, in front of the old town of Rovinj, is always busy with curious divers, especially during summer. And to tell you an inside tip, diving in Porec will allow you to meet the lovely seahorses who live in the Istrian waters. Make sure you place on your diving to-do list the Baron Gautsch wreck in Rovinj. It has around 40 meters depth, and it is one of the jewels of Croatian waters. Always remember that diving here is recommended only for experienced and advanced divers.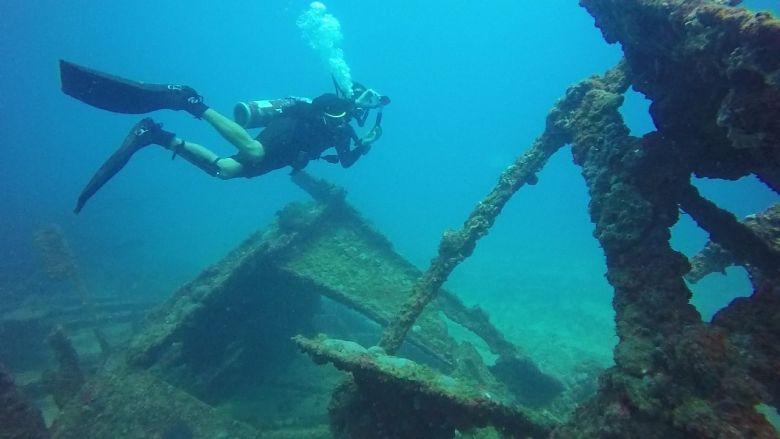 Discovering underwater monuments while diving in Kvarner
Kvarner Bay is another popular diving spot in Croatia that will leave you speechless. It is an excellent opportunity for exploring the Adriatic Sea, as, throughout the year, you will benefit from clear blue waters. Indeed, the rocky coastline might discourage you at first glance. But the variety of shipwrecks and underwater monuments will be more than convincing. Here you can check out the shipwreck Lina, a destroyer, and even a Greek cargo ship. An interesting fact about this area is that this bay is one of the vastest in the area. Thus, you won't find anywhere else in Croatia, a spot that mingles perfectly narrow channels, impressive shipwrecks, and different water depths.
Krk Island
Kvarner Bay is famous all around the globe due to the diving spot in Krk Island. The picturesque landscape of the surrounding villages, the welcoming green vegetation, and blue waters make everything look like taken from a fairytale. And the best part about diving here is that all villas available for rent are close to the sea. Hence, you will get access to plenty of services, amenities, and, of course, important diving centers, such as the KRK Dive Center. Anyway, no matter where you will stay, when diving in Krk Island, we do recommend you explore the harbor.
Selce and Opatija
Diving in Selce and Opatija is excellent for those enjoying scuba diving at its best. The smooth Mediterranean climate allows you to dive here all year-round. Mainly, both locations are coastal towns, attracting plenty of intermediate and experienced divers between June and September. Keep in mind that the wettest months are from September to January, meaning that you might not get the chance of enjoying diving here. Plenty of diving enthusiasts come to dive in Selce or Opatija due to the wide array of villas available for rent, along with local restaurants, pet-friendly beaches, and trustworthy diving centers.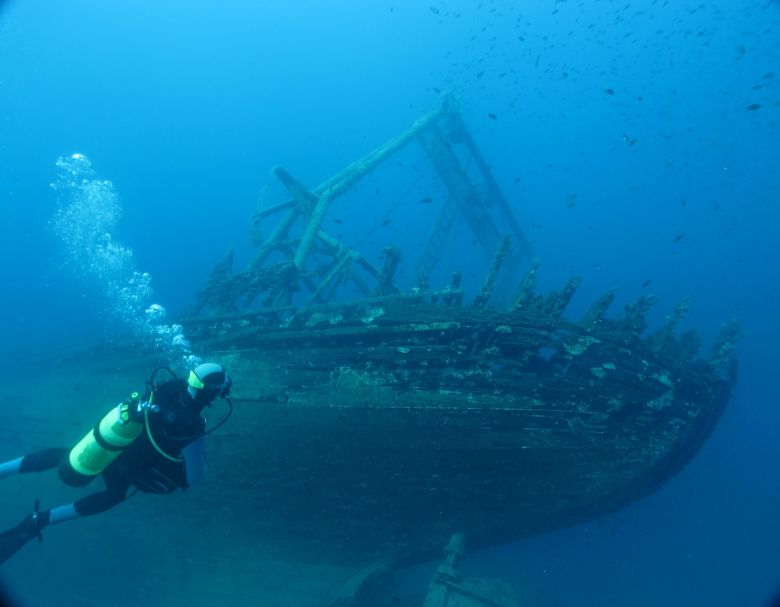 Embracing the clear blue waters while diving in Dalmatia
The Dalmatian Coastline is a welcoming site, characteristic for the Croatian landscape. It is a historical area, packed with an attractive architectural jewel, impressive clear waters and plenty of diving spots. And the best part about it is that there are several dive shops in the area, such as the Zlatna Luka Scuba Diving Center. Also, you can opt for diving in shallow or deeper waters, based on your level of experience.
Zadar
In Zadar, you can find great spots for both scuba diving and snorkeling. An interesting fact about this area is that it is highly recommended for beginner divers, such as Tramerka island near Molat island (wall, hole), Vodenjak islet near Ist island (wall), Grebeni islets (reef), Mezanj islet near Dugi Otok island (wall, crevices, hole) as well as Rašip island in the Kornati archipelago.
Hvar
Hvar is ranked amongst the world's top ten islands to dive around. It features bright blue waters, impressive beaches, hidden caves, and a wide array of smaller islands. Thus, the main diving spots in Hvar include wrecks, caves, and coral reefs. You can discover plenty of villas for rent with indoor pools, services, and amenities tailored for your needs. And since Hvar is so popular, plenty of local and international restaurants are there available to help you relax after a day spent in water.
Dubrovnik
One of the first diving spots in Croatia acknowledged all around the globe was Dubrovnik. Thus, there are several diving centers available to gear you up and help you explore the waters in the area. Some of our top choices for diving in Dubrovnik are represented by the S57 torpedo boat, Taranto wreck, and Elafiti, St. Andrija. Keep in mind that only the Elafiti is recommended for beginner divers, as the other diving spots in Dubrovnik are meant only for advanced categories due to the impressive depth that might reach up to 55 meters. This part of the Adriatic Sea is one of the busiest throughout the year, which is why you can rest assured you can find here anything you might need.
Split
Split is the playing ground for expert diving enthusiasts, and we can say from experience that there are plenty of beautiful Dalmatian islands to explore. You can book scuba diving excursions, discovery dives, day trips, and even diving course for inexperienced divers. Also, there are plenty of diving centers in the area, along with several accommodation options with indoor pools, restaurants, and tailored services for your needs.
Makarska
Makarska Riviera is quite famous on the Croatian Adriatic coast for both tourists looking to relax and those looking forward to indulging in the best water sports. You can dive in here to explore the underwater world, being the perfect snorkeling spot for all levels of experience. And before you discouraged about the tourist crowds, you should know that the best diving spots in Makarska Riviera are the secluded coves. Hence, you can peacefully explore the coast without worrying about the buzz on the beach. We do like here the visibility underwater, which allows you to admire anything you might stumble upon underneath.
Komiza
For beginners snorkeling divers, Komiza is the go-to place. And since there are plenty of diving centers here, you can find an experienced diver to teach you how to dive safely. There are several spots perfect for scuba diving and snorkeling based on your level of experience. As an example, you can explore the Brioni Wreck, the Palestro, or the Michael N. Maris Shipwreck. But no matter what spot you choose, you can find an average depth between 7 to 12 meters.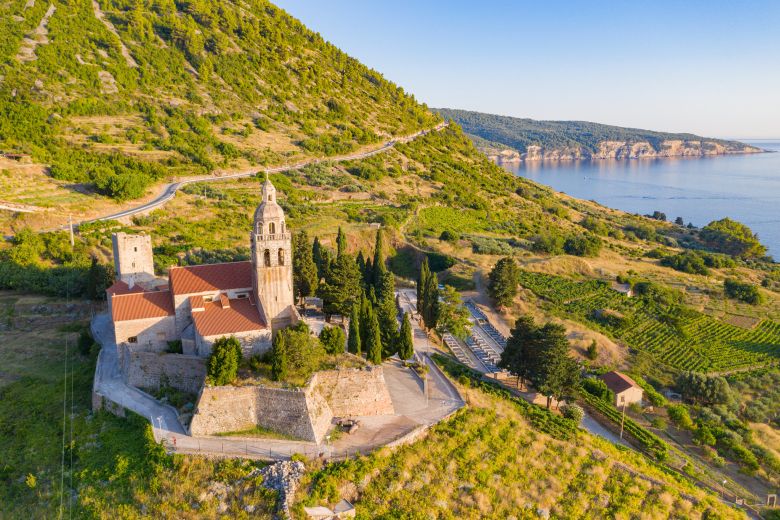 image credits: dronepicr
The bottom line
Diving in Croatia can be an exciting experience, no matter your level of experience. In most locations, several diving centers will get you access to diving excursions, dive packages, equipment rental, and diving courses. If you have a scuba diving certification you can also go for deep dives. As an example, a shore dive with a rented tank air might end up around 20 euros, while a day ticket with no limit shore diving can cost up to 29 euros. Also, full rental equipment per dive can cost your 25 euros, while a professional scuba diver course can cost up to 250 euros.
Anyway, a trip to Croatia can get you access to several amenities and tourist attractions, ranging from popular diving spots to impressive villas for rent next to the diving spot. Make sure you add on your itinerary one of the diving spots mentioned above, as these can welcome both beginners and expert divers for either snorkeling or scuba diving. And our top recommendation is to take the time to check some local wineries! Croatian wine is one of the best in the area!