If you have ever heard anything about Istria, our food was mentioned for sure. Istria has a long tradition in growing grapes and olives. Prosciutto from Istria is well known around the world. Flavour, smell, colors. Istrian food is special, it's even better than you can imagine.
Read this article and you will learn where to find the best prosciutto, wine, olive oil in Istria.
Since you are on Villsy.com we assume that you have already chosen a villa for rent in Istria. A combination of food and luxurious villa will make Istria your favorite holiday destination.
Olive oil - the liquid gold (two places to taste best Istrian olive oil)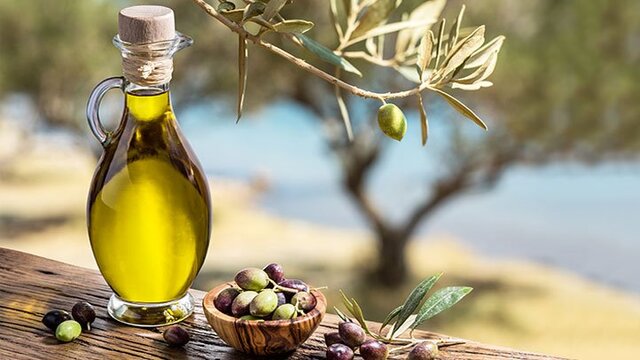 Olive trees are growing on Croatian land since ancient history. That means we had a lot of time to learn everything about olives. I won't smother you with boring information. I'll just show you two places
where you can taste the best Istrian olive oil
(and nearest villas with pool for rent).
OPG Chiavalon oil - organic medicine full of flavor
When you combine tradition and constant learning success must come. Family Chiavalon knew that. After grandpa died, family had only 50 olive trees between 300 - 400 years old. If you think that's a lot, the
olive tree in Kaštela
and Zastražišće (Hvar island) will leave you speechless. But, let's go back to the hard-working Chiavalon family.
In a couple of decades, the Chiavalon family climbed from 50 trees to 7500 olive trees!
A number alone doesn't mean anything, but awards OPG Chiavalon oil gets every year are a guarantee that you will taste the best olive oil. In 2016 they have been in
TOP25 organic olive oil producers in the world
(decided by WORLD'S BEST OLIVE OILS organization). This family will inspire you and show you how good olive oil can be so if you want to visit them rent a villa in Vodnjan and take you, family, on a tasty and relaxing vacation.
Agrolaguna oil - taste the whole Istria in one day
Agrolaguna is a famous company from
Poreč
. They have a long tradition of producing olive oil, wine, and cheese. If you want to taste their products you can do that in the
best restaurants in Istria
. You can buy them in some markets. And last, but the best way to try Agrolaguna olive oil, wine and cheese is to visit their
Konoba Stancija Špin
. There you can taste the whole Istria in just one day. You'll fall in love with their products (and they'll give you some recipes) so you'll want to test your cooking skills. To do that you need a kitchen and if you rent a villa with a private pool you'll get so much more than a kitchen. Taste organic Istrian products in a private villa and book it in advance for next year.
Istria is just so special, nobody comes here only once. 
Istrian wine - a recipe to make a perfect vacation even better (winery in Istria)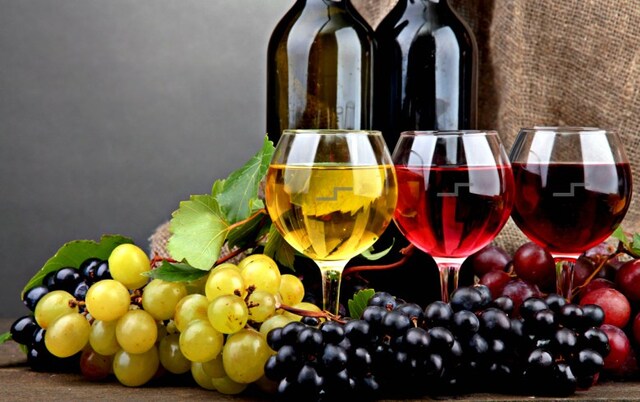 Oil is great, but
in vino veritas
(in wine lies the truth).
Discover that truth in Istria because we have wines so good even Dionysus (Greek god of wine) would be proud.
Restaurants in Dalmatia
are full of Istrian wine, it's impossible to find a decent restaurant without at least one wine from Istria. But you don't have to visit a restaurant to taste wine. That can be done in wine bars and wineries directly. Is there a better way to taste the wine than with the family which produced it? I don't think so. List of
5 best Istrian wines
is on our blog and now we'll show you our favorite winery.
Winery Matošević Istria - passion always wins
Istria cares about tradition and nature. That can be seen on every step, but some families are special. One of those families is the Matošević family. They live with and for nature. Making wines for them isn't a business, it is a passion. A lot of people say that, but Matošević family will show you how passionate they are. Where?
In Krunčići. There you can taste nature put into a bottle
. While you are sipping a miraculous liquid you'll have a chance to learn a lot about grapes, wine, and Istria. It doesn't matter who will tell you the story, to be Matošević means to have a passion for wine and nature. But one guy is more passionate than the rest, more passionate than the most. If you see a man talking to grapes that's
Ivica Matošević
. And he isn't crazy, he just loves what he does. Maybe you'll get a chance to meet him and thank him for everything. Trust us,
when you get to Krunčići you'll see there is a lot to be thankful.
If wine is your passion too, you should visit Matošević winery. Another thing, if wine is your passion then you know it doesn't go along with driving.
Don't drink and drive.
Call a taxi and choose a private villa with a pool near Krunčići (taxi ride will be cheaper, and you'll get to your favorite winery sooner). We have picked the nearest villa, check it out below. Villa Medvidići is just 8 minutes away from Krunčići (with a car). It has everything. Privacy, comfort, private pool, and hydromassage. Yes, that does mean
you'll be able to drink your new favorite Matošević wine while the water massages you
. I don't think life can get much better than that.
Istrian prosciutto - the meat just can't get better than that (3 places in Istria with the best prosciutto)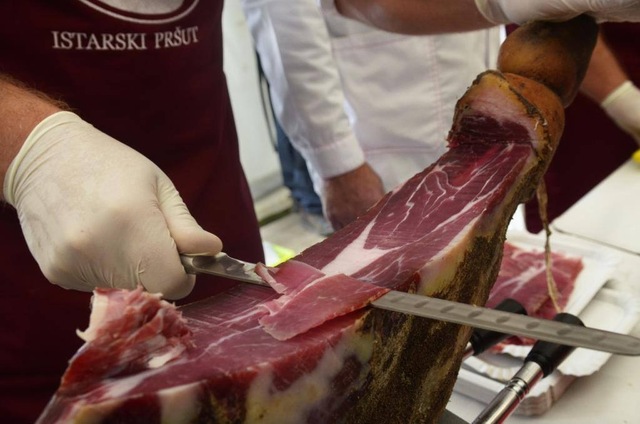 Speaking about a good life would be silly without mentioning one of the best delights it offers. Prosciutto. I don't know where are you from, but if you have never tried prosciutto gets ready. It is just so so good. Maybe you have tried prosciutto and it wasn't your cup of tea. Don't worry, when you taste Istrian prosciutto you won't believe your taste pupils. Yes, it is that good.
I promise
. You want to try it, don't you? Do you know where? I'll show you.
Stancija Buršić - Pršutana "Kod Milana" - Vodnjan
Vodnjan is worth visiting, but Istrian prosciutto Buršić will make that visit 10 times better. Don't forget to taste world-class olive oil in Vodnjan. Chiavalon family will gladly let you taste their oil and the Buršić family will do the same with prosciutto.
Buršić family is the only producer of prosciutto in Vodnjan (and one of the biggest in Istria)
so just follow the nice meaty smell. It will take you Buršić family and they will change the way you look at meat. You'll want to sleep near Vodnjan and Spacious four bedroom villa with terrace and sea view Peroj (Fažana) is perfect for you, but… There is always a but. That villa is perfect for you only if you want
complete privacy and luxury with a pool as a cherry on top.
Pršutana Dujmović - one of first registered prosciutto producers
Since 1998 (almost 22 years) Dujmović family is making prosciutto in Kinga near Tinjan. You learn a lot in 22 years and that can be tasted in Dujmović's prosciutto. Their prosciutto is made traditionally, same as in the rest of Istria, but the location makes their prosciutto special. Kringa is a village located in the central Istria where a lot of
bura
(cold, dry wind from the north-east) drys prosciutto combined with a little bit of
jugo
(warm, moist wind from the south-east). Dujmović family has a lot of awards, but once you taste their products you won't care about awards, you'll just want to eat everything. Feel free to do it,
they love seeing guests enjoy their natural products.
Another reason to visit (and stay in) Kringa is Villa Vernier.
Luxurious private villa with a big pool and outside area.
It's usually booked a year in advance so if you see it is available for your holidays don't think twice. Now you know where to taste pure, natural Istrian food and where to stay in Istria. All you have to do is book a private villa for rent and treat your family with the best vacation of their lives.