Istria is a lovely region in Croatia, famed for its picturesque coastal villages, rich history, and most importantly, its wonderful fish and shellfish. Join us as we go on a journey through Istria's top 15 fish and seafood restaurants, where passionate chefs and local fishermen collaborate to produce gastronomic pleasures that will leave you wanting more.
1. Restaurant Monte - Rovinj
Undisputed, Monte is one of the best restaurants in Istria. You will find this restaurant in the old town of Rovinj, not far from the Basilica of Saint Euphemia. The kitchen consists of a five-course tasting selection. All ingredients are obtained directly from the local farmers' market. Here, in a Michelin-star restaurant, is where traditional fish and beef dishes from Istrian cuisine get a modern makeover. 
Monte, Montalbano 75, Rovinj, Croatia, +385 52 830 203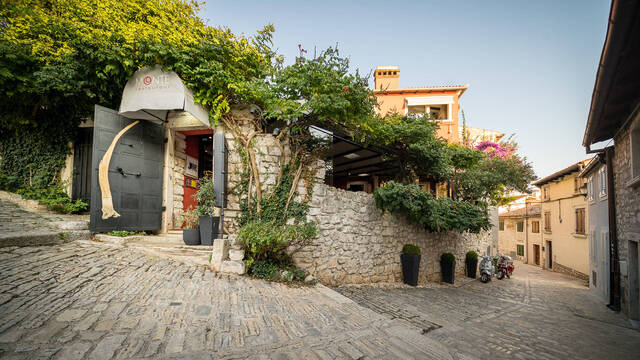 2. Tavern Batelina - Banjole
The Batelina is an innovative restaurant appreciated by locals and gourmets around the world. In fact, it is one of the best seafood restaurants in Croatia. This restaurant is still managed today by a fisherman's family. Specialities include fish-shark liver pate, bonito tartare, octopus stew and fish carpaccio. Order a little bit of everything and you will have a marvelous experience!
Čimulje 25, Banjole, 52100, Croatia, +385 52 573 767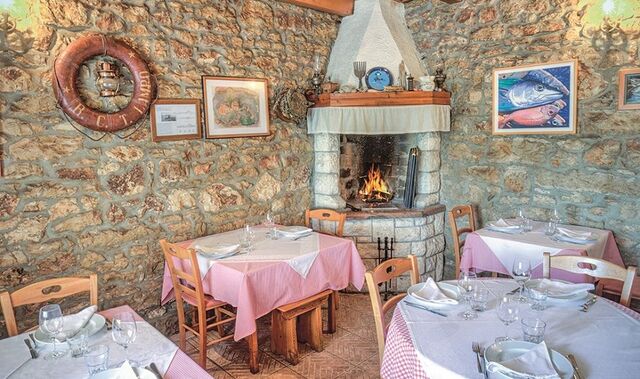 3. Restaurant Damir & Ornella - Novigrad
Damir & Ornella is known as one of the gastronomic adventures of Istria. You will reach Novigrad through the valley of the river Mirna. The family restaurant Damir & Ornella has been specially prepared for lovers of seafood. Freshly caught seafood is on offer – fish, lobster, clams, calamari, and crabs. Much of it is raw, lightly cooked or grilled and served with wine.
Zidine ul. 5, Novigrad, 52466, Croatia, +385 52 758 134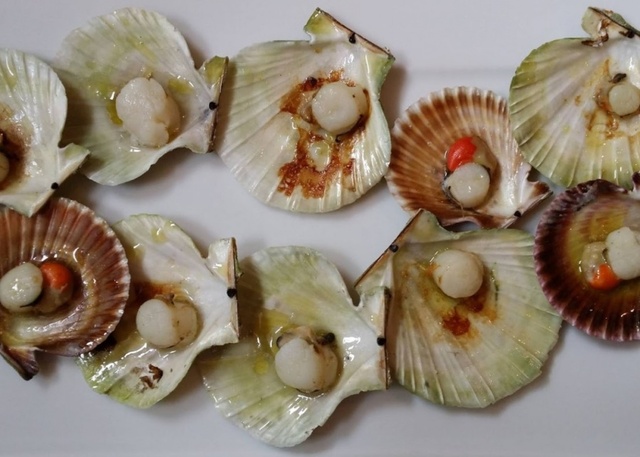 4. Tavern Čok - Novigrad
The Tavern Čok is only a few steps away from the old town of Novigrad. Here you will find fascinating fish dishes and a large selection of homemade pasta. The absolute classics are fresh oysters, lobster pasta and grilled sea bass. The daily menu depends on the day's catch. Other specialities include a plate of raw fish and other seafood delicacies.
Sv. Antona 2, Novigrad, Istarska, 52466, Croatia, +385 52 757 643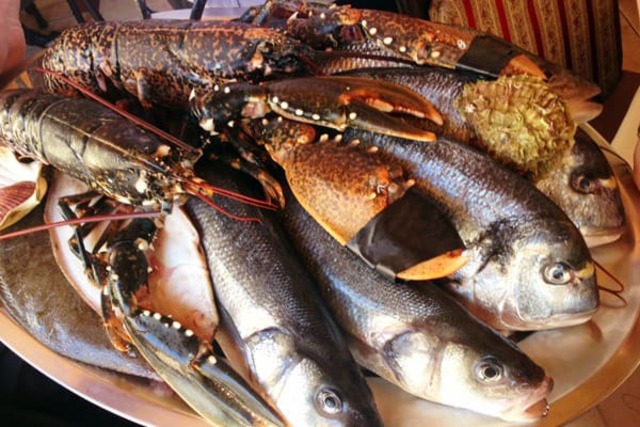 5. Zenon Tavern & Enoteca - Brtonigla
Zenon Konoba & Enoteka is located in the heart of Croatia's famous truffle peninsula. This restaurant offers a superb selection of traditional cuisine, ranging from pasta, seafood, meat, and cold dishes. If you want quality food in a rustic tavern style, Zeno Konoba & Enoteka is the place for you
Zenon Konoba & Enoteka, Mlinska 2, Brtonigla 52474, Croatia, +385 95 897 9029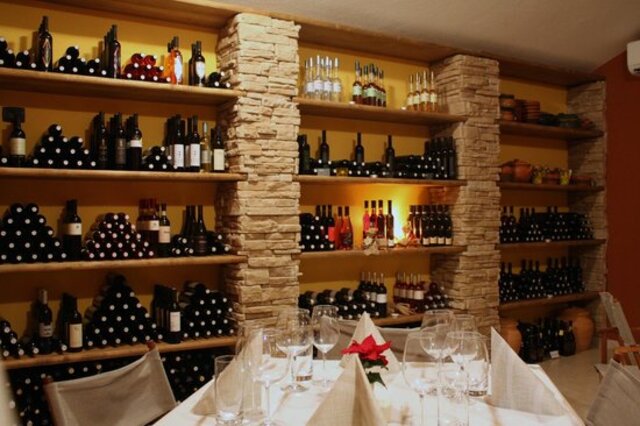 6. Barba Danilo - konoba gastronomica mediterranea -Rovinj
One of the newly popular cuisines in Rovinj is Barba Danilo Rovinj. The food and service at this establishment are both top-notch. Families and larger groups (up to 30 persons) can find enough of room at the Barba Danilo Rovinj. The terrace is especially unique. They are famous for their fish and meat dishes. The selection of dishes made from fresh seafood is breathtaking.
If you are looking for nearby accommodation, we recommend Villa Number 1 Rovinj. A villa with a fully equipped kitchen, 4 bedrooms and 5 bathrooms, ideal for a group of 8 people. Also, you can enjoy a private pool and a sauna.
Polari, Rovinj, 52210, Croatia, +385 52 830 002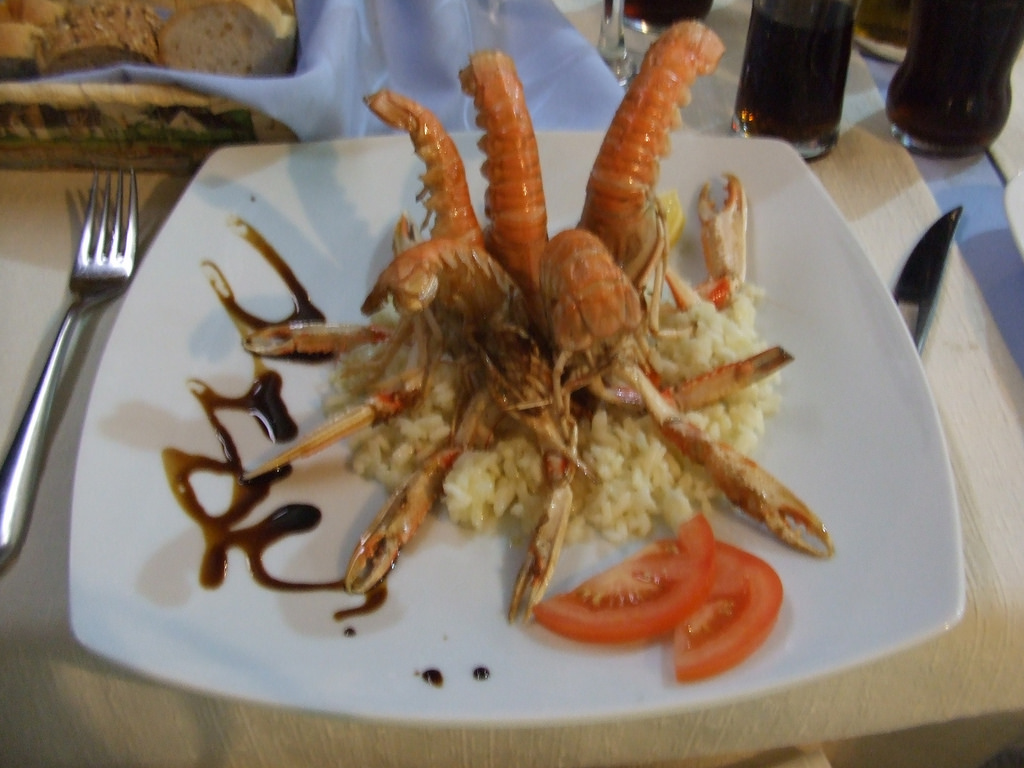 7. Tavern Kali - Medveja
The Konoba Kali is located near white beaches and the crystal clear Adriatic Sea, with the background of towering limestone mountains. The speciality of this restaurant are ravioli filled with seafood, but also the beefsteak, which is grilled over an open fire. Here you will experience the authentic atmosphere of the "Old World" and an inviting terrace.
Konoba Kali, Kali 39a, Medveja, Lovran, Croatia, +385 98 563 872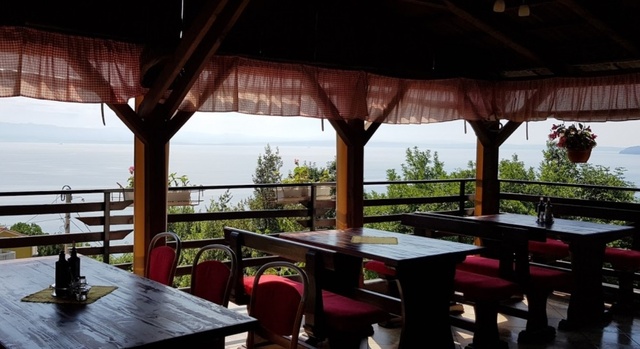 8. Tavern Toklarija - Sovinjsko polje
The fish restaurant Toklarija is located in the heart of Istria, surrounded by Motovun and Buzet on the other side. Once a family home and olive oil mill, the building alone impresses with its backyard and terraces. It is recommended to order the entire tasting menu as it best reflects the essence of the Istrian inland terroir. All ingredients are sourced from local suppliers, not more than a few miles away.
Sovinjsko Polje, 52420, Croatia, +385 91 926 6769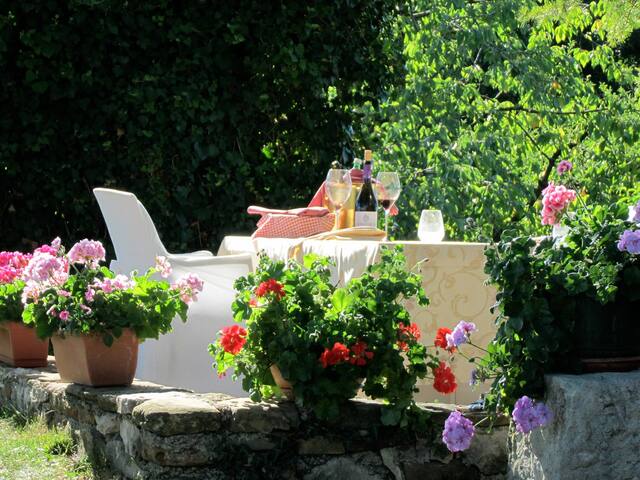 9. Tavern " Kod Luce" - Vrsar
Konoba "Kod Luce" is one of the culinary secrets you will find in Istria. People come from far and wide to enjoy the always fresh and delicious fish dishes. Once the restaurant is really full, the owner helps to serve food. This restaurant is perfect for families or a special evening with friends.
If you intend to spend more time in the area, we recommend the Villa Maja Vrsar. A luxury villa with 3 bedrooms and 4 bathrooms is just a stone's throw from the beach. The villa is centrally located; shops, bars and restaurants can be easily reached on foot.
Villsy also offers you a large selection of villas with pool in Vrsar and its surroundings.
Dalmatinska ul. 18, Vrsar, 52450, Croatia, +385 91 957 3621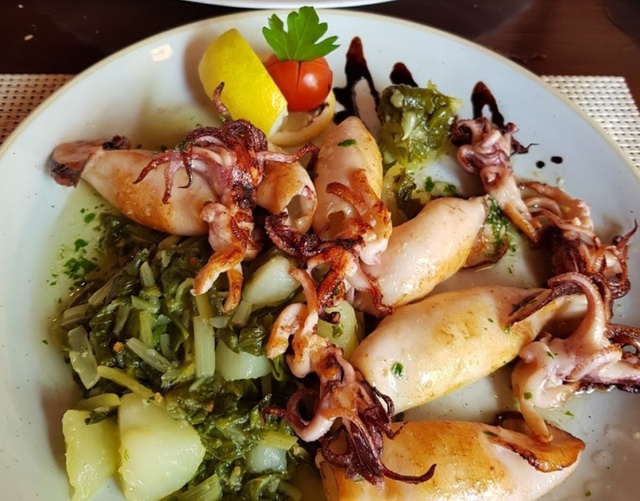 11. Restaurant Le Mandrać - Opatija
Le Mandrać is located in the old fishing port of Volosko. The decor is modern and a little adapted to the Scandinavian style. Gourmets discovered Le Mandrać as their hotspot years ago. If you're looking for fashionable and creative Mediterranean cuisine, you'll find it here. They serve only fresh food made exclusively from local products.
Le Mandrać, Volosko, Opatija, Croatia, +385 51 701 357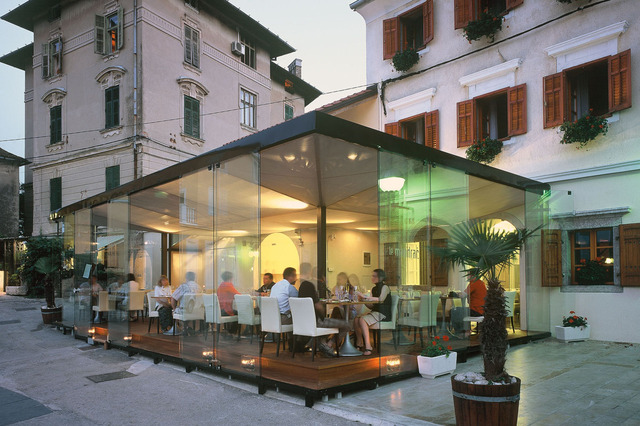 12. Restaurant Zigante - Livade
Whether you are looking for truffles or first-class fish dishes, Zigante hits the mark. Here you will find a seasonal menu of Mediterranean dishes, with a taste of Istria. The owner of Zigante is the man who won the 1999 Guinness World Record for the largest white truffle ever found.
Zigante, Livade 7, Livade, Croatia, +385 52 664 302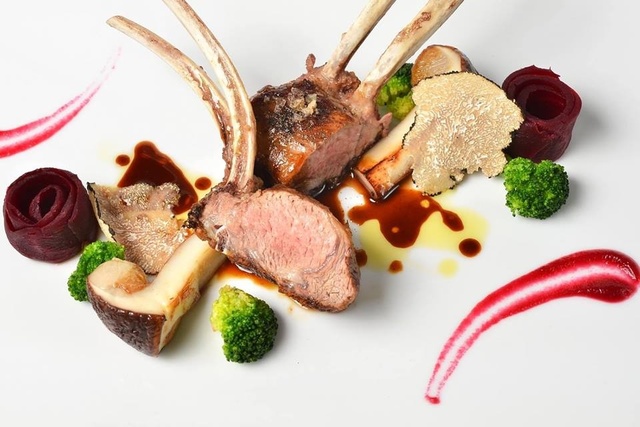 13. Restaurant Pergola - Savudrija
The Pergola is known for its seasonal fish specialities. If you want something unique, try the spider crab and cuttlefish prepared in a unique way. Order a la carte dish and get only the best of the best. Red mullet fillet stuffed with truffles is another speciality. However, if you want a little of everything, try the tasting menus.
Pergola, Suncana street 2, Savudrija. Reservations are essential. +385 52 759 685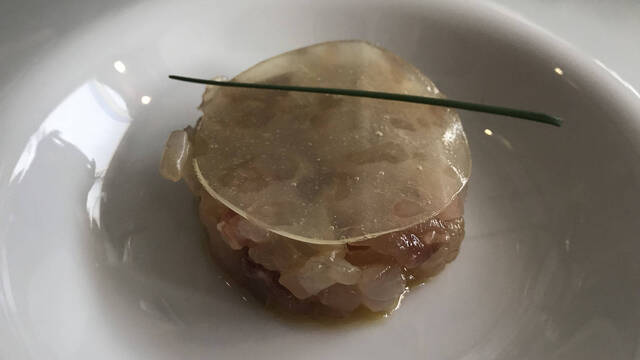 14. Restaurant Badi - Umag
The restaurant Badi was opened in 1986. Since then, this restaurant has become one of the best seafood restaurants in Croatia. Especially recommended are bass in bread, squid on black lentil cream and queen scallop carpaccio with garlic mousse. As a gourmet restaurant and family business, you can expect excellent service and first-class dishes.
Umaska ​​street 12, Umag, +385 52 756 293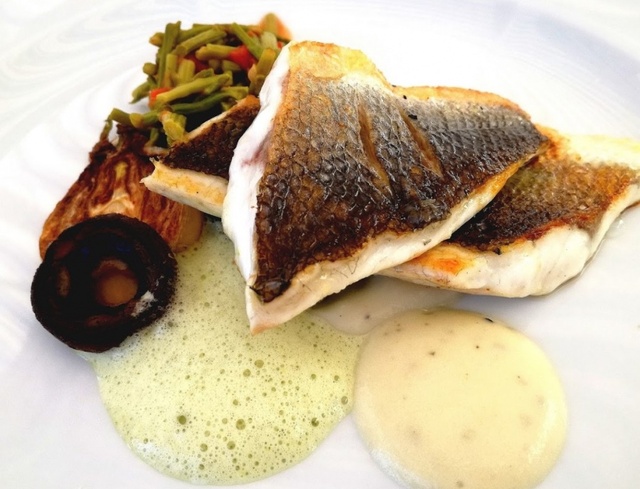 15. Restaurant Viking - Lim Bay
If you love seafood, you should not miss the restaurant Viking. Order the raw oysters, crustaceans or grilled fish. Lobster is also an excellent option. This restaurant has its own oyster farm, as only fresh oysters are good enough for their guests. But not just an oyster habitat, the restaurant Viking also owns its own sea bream and sea bass kennels. You can be sure that only the freshest fish is served in this Viking restaurant.
Restaurant Viking, in Lim Bay, near Sveti Lovrec, +385 52 448 223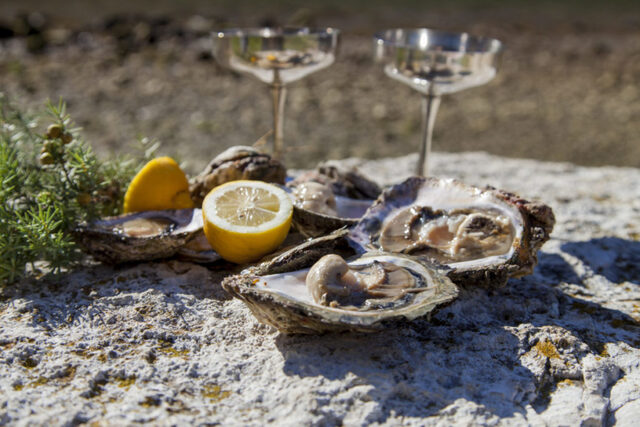 Conclusion
We've made this top 15 restaurants list just for you, but don't forget - this is just the tip of the iceberg! Known for its local cuisine that's going to take your tastebuds on an unforgettable adventure, Istria has everything you need, whatever your style is. So pack your bags and let's get going!