Do you love traveling? And you're not sure how to travel with your furry friend? Well, if this is your case, you are in the right place! We understand your love for your four-legged companion, which is why we took the time to explore the area surrounding our villas for rent. We came up with the following top dog-friendly beaches in Istria you need to check out today.
Your dog-friendly vacation in Umag
Umag is a coastal city in Istria, Croatia, being extremely popular amongst tourists. And this place entices you with a wide array of tourist attractions and amenities. Still, what we love the most about Umag is the fast access to several Mediterranean beaches, all of which being dog friendly. Besides, Umag is excellent for visiting no matter the season we're in! The following dog-friendly beaches in Umag will make the best holiday you ever had with your furry friend!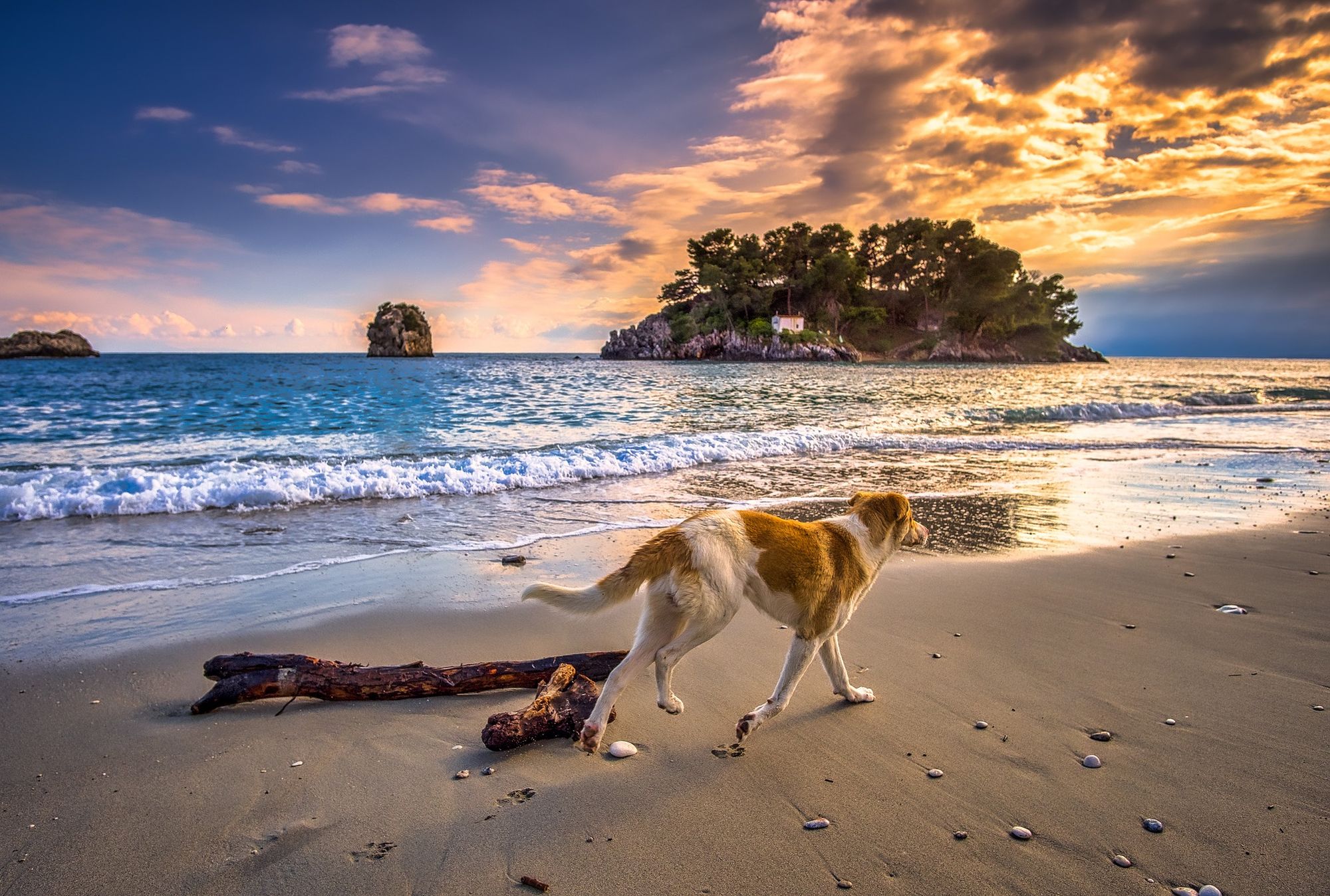 Pineta
One of the oldest beaches in Umag, Pineta, stands out as an exciting camping site. Yet we do recommend it for its vast and clean beach, which will become your dog's dream place almost immediately.
Savudrija
Savudrija catches your attention due to the luxuriant Mediterranean greenery. It is an exotic beach to visit with your dog, as you will get access to both a sea view and flora characteristic to this area in Istria. 
Kanegra
Kanegra is an exquisite camp nearby Umag with a lot of nature surrounding it. It is one of the few natural campsites in the area that allow you to bring your furry friend. Overall, you can spend your day exploring the beautiful beach, but at the same time, you can go for a walk with your dog in the secluded area. 
Finida
Finida is an interesting area, located close to Umag. It is a camping site, but it attracts plenty of visitors due to the tree shades and rocky beach site. Finida is a relaxing place where you can enjoy the time spent with your dog without worrying about anything.
Stella Maris
If you are searching for a more exquisite place in Istria, which is both dog friendly and welcoming, the campsite in the center of Umag, Stella Maris, might be the perfect match for you. There are plenty of amenities and services available here, while dogs are more than welcomed to explore the beach.
The best beaches in Novigrad
Novigrad is located on a small peninsula in Istria, being a go-to location in Umag for those that want to bring their furry friends. The pristine blue sea around the port, the impressive promenade area, and the dog-friendly campsites are all you need to make the best of your trip to Croatia.
Sirena Camp
Sirena is one of the most representative camp sites in Istria. And we do encourage you to visit at least once, as it is linked to Novigrad through a mesmerizing coastal promenade. Besides being embraced by a pine forest, it is a good place to visit with your dog. There are plenty of activities you can do here, including a long stroll on the beach. 
 Aminess Maravea camping resort
This camping resort is quite popular in the area, as impressive vineyards and olive groves surround it. You can indulge in villa accommodation amidst oak trees and keep in touch with the sea with the help of one of the dog-friendly beaches nearby. And the best part about it is that it is rather close to Novigrad, allowing you to explore the area with ease.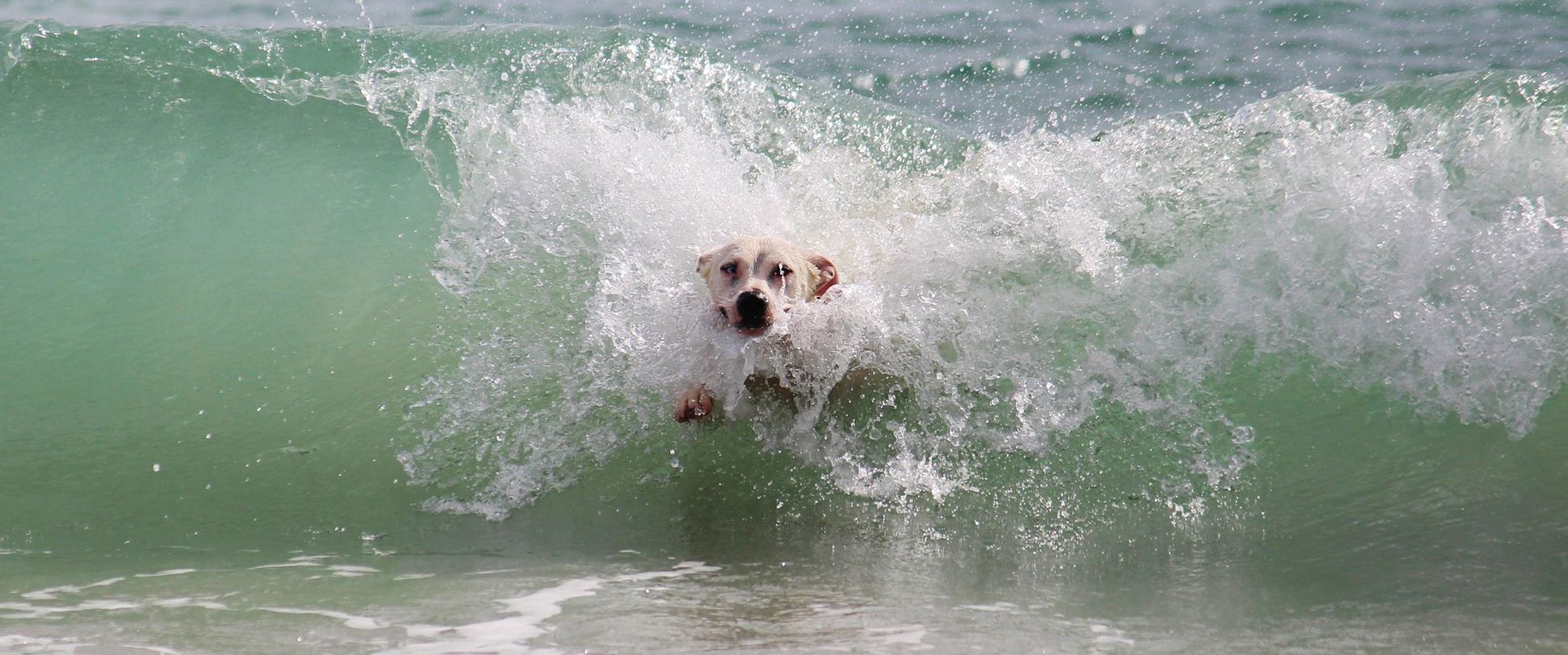 Top locations in Porec
Porec is a town in Istria, standing out due to the UNESCO World Heritage Site, the Euphrasian Basilica. It is one of the oldest cities in Istria, attracting plenty of tourists yearly due to the harbor shielded from the sea by the island of San Nicola. Several campsites and resorts in this area encourage you to bring your pets during your stay. And if you love windsurfing, make sure you take the time to check Porec's windsurfing spots!
Camp Bijela Uvala
The Camp Bijela Uvala is popular due to the pebble beach. Anyone can have fun here, but if you bring your furry friend, you will enjoy all sorts of outdoor activities. And we can tell you from our experience that renting a villa in Porec can only benefit your wellbeing. 
Istra Sunny camp
This is a premium camping resort in Istria nearby Porec. It will entice you with its proximity to the sea, but at the same time, we guarantee you will love the charming marina. And, of course, your four-legged friend can explore even the coastal village of Funtana. 
Blue moon
Indeed, you might feel like it is tricky to discover a dog-friendly beach in Istria, but with a little attention to detail, you will stumble upon a small place such as Blue Moon. Here you can allow your dog to explore and enjoy the sun all day long. And, of course, there are quite a few villas you can rent for accommodation so that you are near the sea. 
Beach Ulika
Beach Ulika is known for its astonishing panorama over the sea. Being part of the peninsula, it is surrounded by the famous Croatian oak forest. Overall, it is a rocky area, and the beaches here might not be so smooth as in other areas. But it is one of the best dog-friendly beaches you can visit.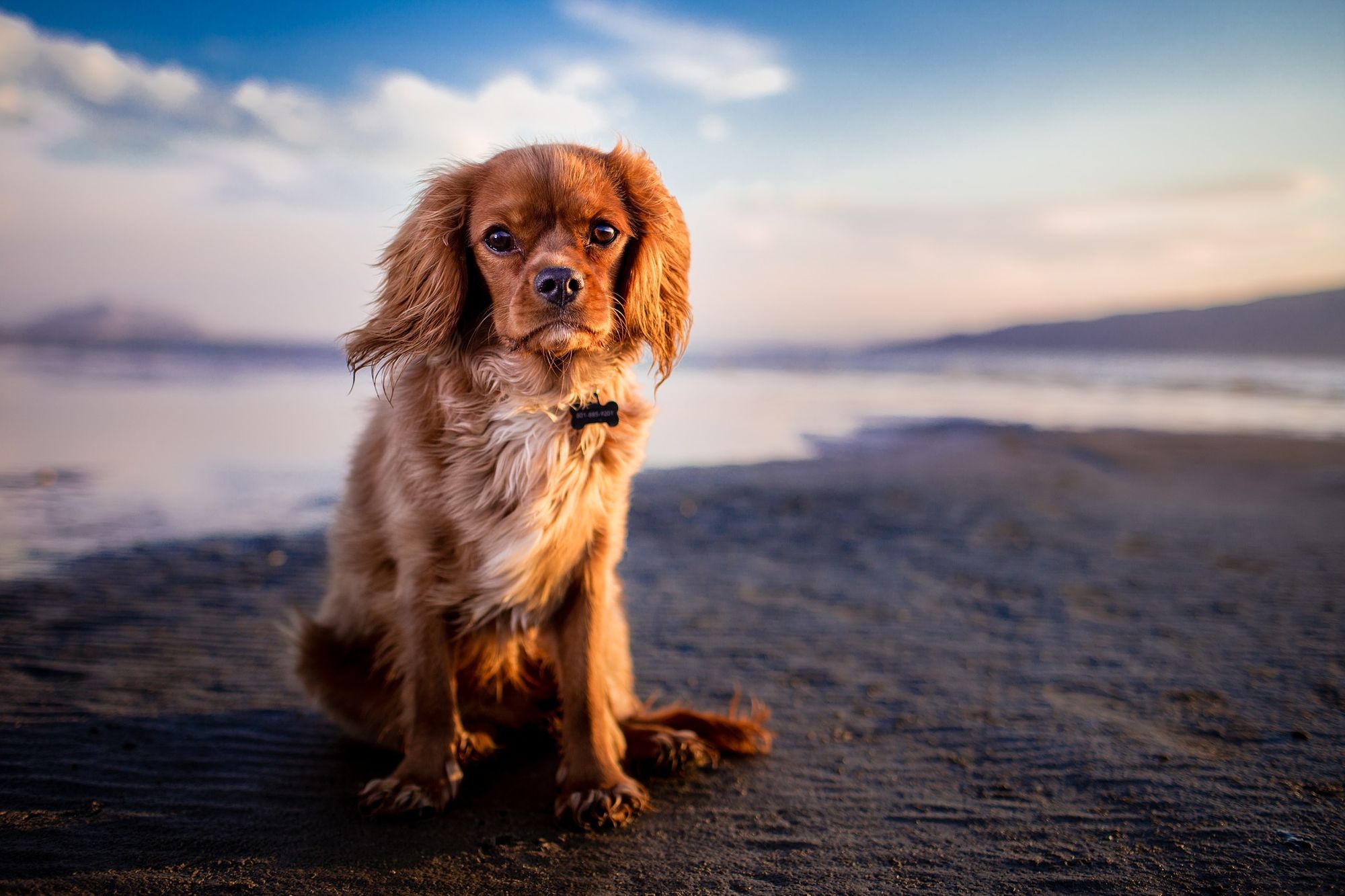 Old architecture, natural landscapes and beaches in Rovinj
Rovinj is a town on the Adriatic sea shore packed with several accommodation sites with a wide array of amenities, including villas with private pools and dog-friendly beaches. This Croatian town can turn out the best vacation spot for you, especially if you're searching for pet-friendly places.
Lone and Cuvi
Lone and Cuvi represent a great place to enjoy the heart of nature. Accommodation here is characterized by modern architecture and old town designs, which is why it can become the perfect vacation rapidly. And the best part about it is that you can discover dog-friendly beaches here so that both you and your furry friend enjoy the trip.
Cisterna Bay and Camping Vestar
Locals say that the ones represent the perfect beach for dog owners at Cisterna Bay and Camping Vestar. These are remote sandy beaches characterized by a unique landscape. The sand consists mostly of pebbles, but the clear blue waters will make you feel like you are in heaven. And the best part about these beaches is that your dog will have plenty of space to have fun and enjoy the sea.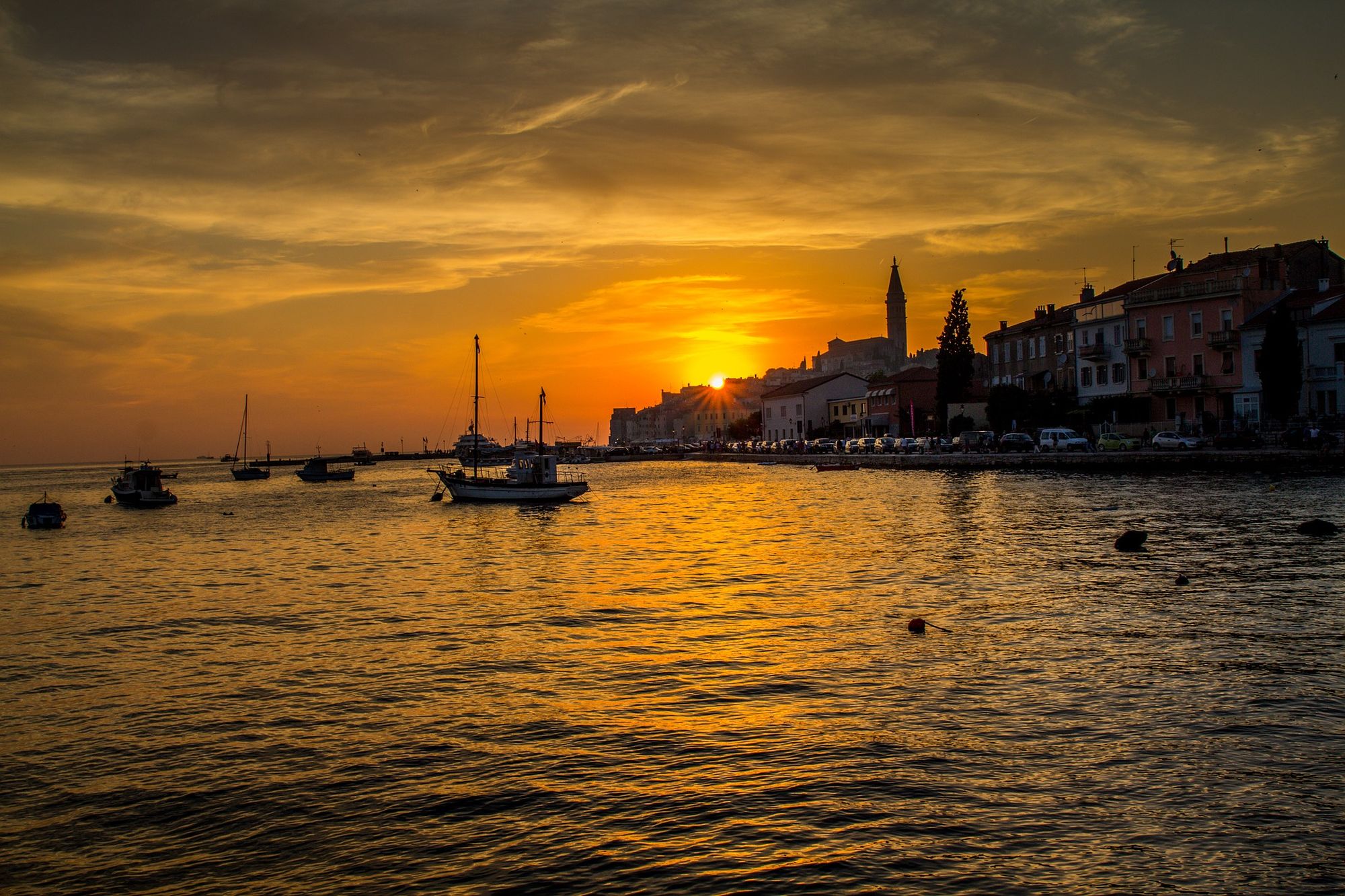 Remote travelling spot in Vrsar for dog owners
Vrsar looks like it comes from another time, and we can say that the traditional sunlit buildings in an authentic Croatian style. There are quite a few remote villas in the area where you can sit and enjoy the genuine Istrian sun at your own pace. 
Porto Sole
The campsite Porto Sole is a unique remote location in Vrsar. Getting accommodation here will get you access to a natural area with pines and cypresses, along with several dog-friendly areas. 
Koversada
Koversada is a naturist resort with a lot of focus on the connection between humans and nature. And as such, you can easily reach the beach and the nearby Lim Bay. Also, dogs are more than welcomed, which is why you can find several accommodation villas that accept pets. 
Polidor and Valkanela
Camping Polidor and Valkanela is positioned in a lovely bay, nearby Vrsar. It is the go-to place for families, but at the same time, every pet owner is more than welcomed. 
Pula or the beloved destination for travellers with dogs
The largest town in the Istrian Peninsula, Pula is packed with several accommodations for pet lovers, along with amenities and services tailored to their needs. And, don't forget that close to the beaches in Pula you will find the top Croatian wine cellars! Indeed, in this area, you will discover the most impressive beaches and landscapes, which is why you should add one or more of the following locations in your travel itinerary to Istria: Stoja, Saccorgiana Verudela, Hidrobaza,Štinjanska vala, Galebove stijene and Valovine. Keep in mind that in Pula there is a special time when beaches are available for pets. This means that you will be allowed to explore the area with your furry friend from 8 pm to 9 am from 1st of June to 15th September.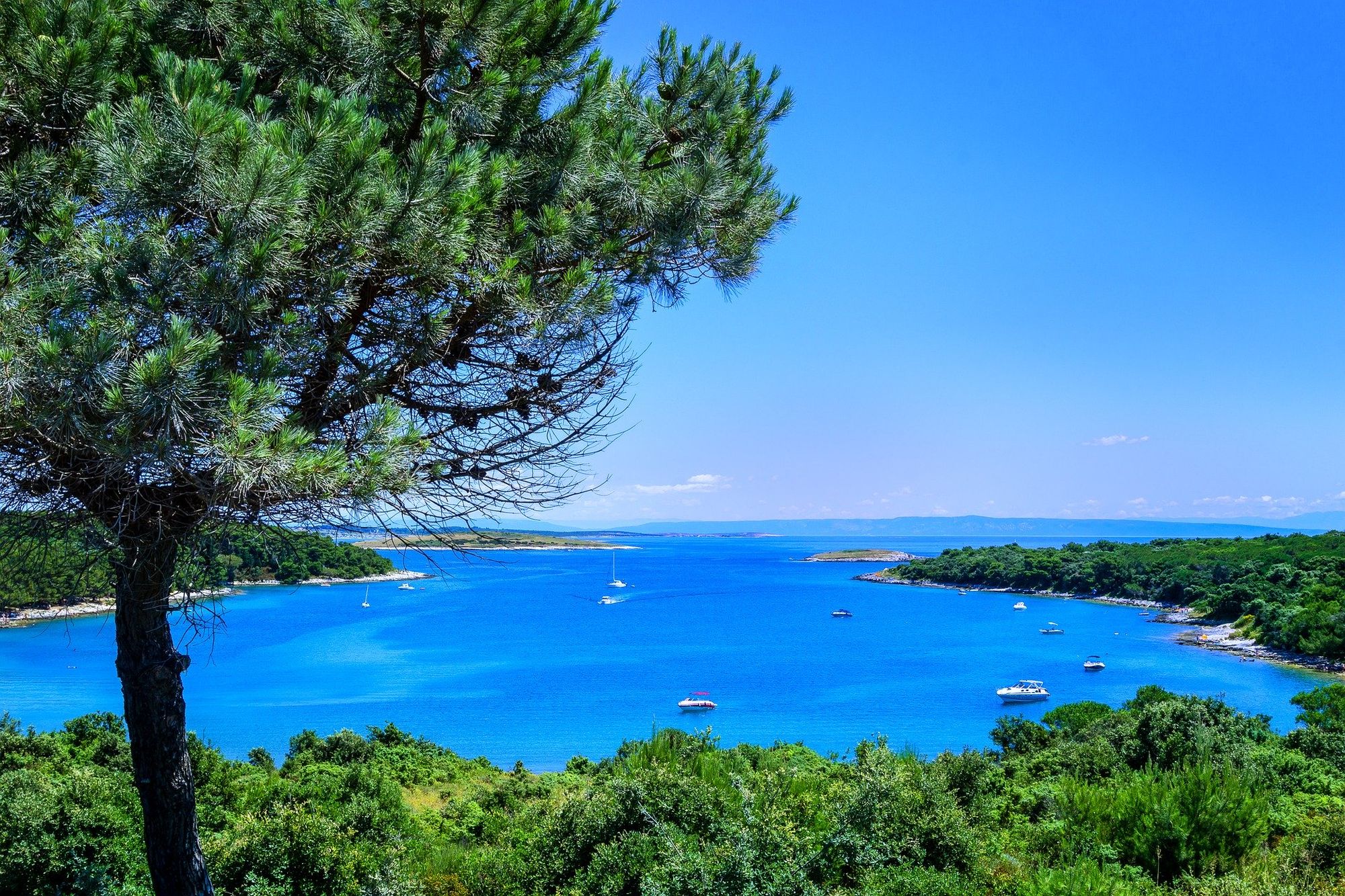 Cosy destination for pets in Rabac
In its beginnings, Rabac was a small fishing port in Istria. But during the past years, it grew into a beautiful resort town where you can find distinct accommodations, including small villas with all services included. Also, most of the villas and apartment buildings in town allow pets, being a great plus. 
Girandela
Girandela is one of the most popular resorts in Rabac, and it gets you as close to the seashore as it is possible all over Croatia. Usually, you will see here traveling families, but pet owners are not uncommon. You can stroll around the promenade in Rabac with your furry friend, and you can explore the interesting seashore positioned at a couple minutes' walk from almost any accommodation.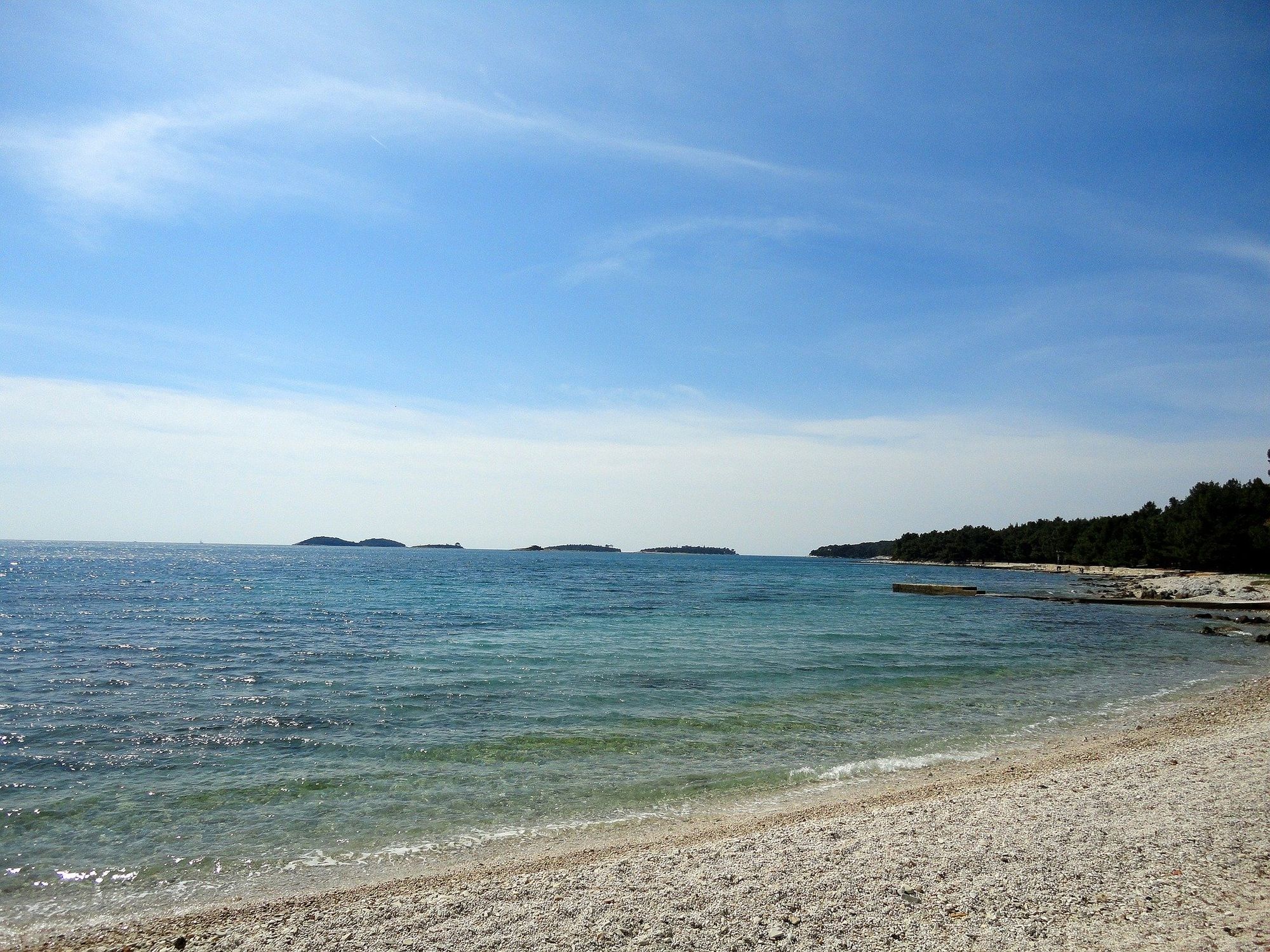 The Bottom Line
You can enjoy a day at the beach with your furry friend almost anywhere in Istria. The region is dog friendly, and the places that won't allow you with pets are clearly signalled. And the best part about visiting Istria with your dog is that you can find villas to rent nearby the destinations mentioned above. This will get you fast access to local beaches, along with private pools and gardens.