Why fish in Croatia?
Planning a fishing holiday in Croatia can be more rewarding than you expect. It will allow you to explore a new city and environment and meet experienced local fishers. And the best part about fishing abroad is that you will get the chance to catch a wide array of fish, which might not be available in your country.
Croatia gets you something most countries can't: all year round fishing. For example, if you're looking forward to deep-sea fishing, you should know it can be done from January to December with little to no hassle. On the other hand, if you want to catch tuna, the best time to visit Croatia is during spring.
Besides the fishing versatility, a holiday in Croatia offers access to plenty of fish species you might not get the chance of catching anywhere else. From pink dentex to Atlantic bonito or horse mackerel, there is a fish species to catch no matter your level of experience!
Of course, you can do even more with your fishing vacation in Croatia. For example, indulging in a wine tasting session at a local Istrian winery is a must after a busy fishing day. Also, make sure you try plenty of local Croatian foods to get an authentic feel of the country.
If you're ready to explore a different side of Croatia by fishing, you should plan your vacation accordingly. And the first thing you need to do is to book your accommodation. There are quite a few villas for rent near top fishing spots, which we encourage you to consider. These offer fast access to the water, along with comfortable sleeping conditions and exclusive amenities.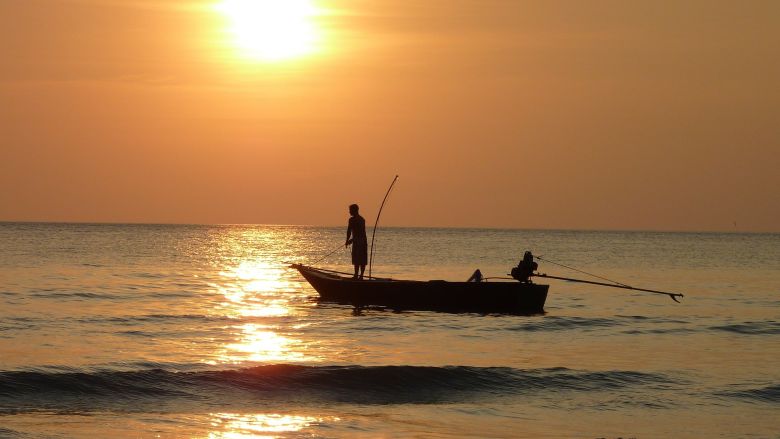 Do you need a permit to fish in Croatia?
The first thing you need to know about fishing in Croatia is that you'll need a license or a permit. You can request it at a local office or ask a travel agent to help you. All you have to do is cover for a standard fee, and you're ready for your fishing adventure. Keep in mind that there is no age limit for Croatian fishing.
So, if you want to get a license, you'll have to:
Submit proof of identity, such as a driver's license, passport, or national ID
Pay the standard fee and costs for the license.
It is worth mentioning that the price of the license can vary based on its length. You can obtain a daily, weekly, or monthly permit based on your needs and vacation duration.
With such a license, you'll be allowed the following:
fishing-line up to two pieces with a maximum of three hooks on each road
fishing-line with lead weight up to two parts with a maximum of three hooks on each line
fishing-line for trailing up to two pieces with maximum three hooks on each
fishing-line with a hook for cephalopods up to two pieces
spear-fishing gun up to two pieces
Daily permits can be used for fishing with an angling fishing tackle and spear-fishing guns.
The costs for daily licenses for fishing only with angling-fishing techniques are:
1. – 60.00 kunas for a permit for one (1) day,
2. – 150.00 kunas for a permit for three (3) days,
3. – 250.00 kunas for a permit for seven (7) days,
4. – 500.00 kunas for a license for thirty (30) days.
The costs for daily licenses for fishing only with the spear-fishing gun are:
1. – 60.00 kunas for a permit for one (1) day,
2. – 150.00 kunas for a permit for three (3) days,
3. – 250.00 kunas for a permit for seven (7) days,
4. – 500.00 kunas for a license for thirty (30) days.
Keep in mind that these fees are subject to change. It is always best to request additional information from local fishing offices for an accurate quote on different licenses.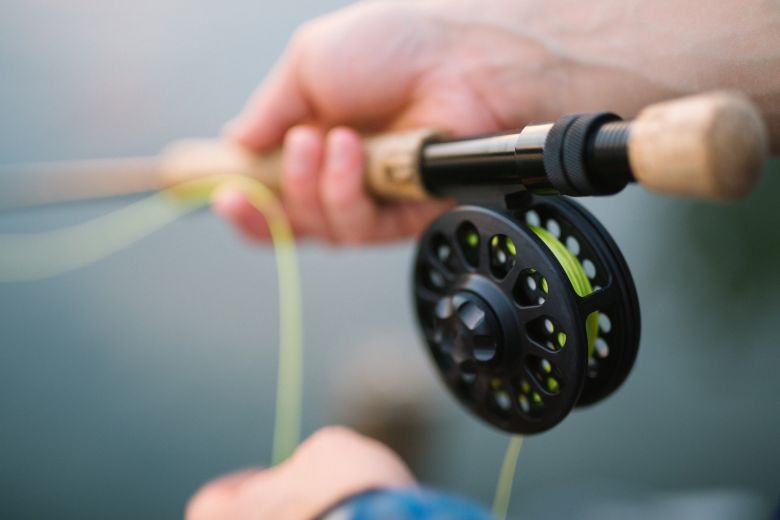 Are there any fishing restrictions in Croatia?
Even though you can fish all year round in most cases, you should consider the following. Sports fishing and recreational fishing in Croatia are prohibited in small ports, harbors, and public beaches between May 1st and October 1st.
Moreover, you should know you are not allowed to fish in reserves, estuaries of the river Mirna, Dragonja, Zrmanja, Rasa, Jadro, Rijecina, Cetina, Neretva, or Rijeka Dubrovacka. Also, you can't fish in Medulin Bay, Lim channel, and Krk Island.
Which fish species you can catch in Croatia?
Sea fishing is one of the most exciting outdoor activities in Croatia. And if you're planning your vacation in such a way that you'll be able to spend plenty of time at sea, you should know there is a wide array of fish species you can catch. Here are some of the most popular fish species in Croatia:
#1 Tuna
One of the most popular fish species in Croatia is Bluefin Tuna. Many people come here to catch this marvelous fish, and you can quickly notice that plenty of local Dalmatian foods feature it in their recipes. This is a delicious fish type, and it is considered one of the best prizes Croatian fishers can get. Keep in mind that they appear during spring, and they love swimming in warmer water. The best chance for catching tuna in Croatia is in August and September.
#2 Carp
European countries pride themselves on this fish! Carp is one of the most popular on the continent, and it can be found in abundance in Croatia. There are plenty of carp fisheries you can explore during your stay! If you aim to transform your Croatian vacation into a challenge to catch carp, you should visit during summer. This fish time loves warm temperatures and will start to show up in lakes as early as April. Though you should know carp can grow rather big, so it can pose a severe challenge to fish it.
#3 Seabass
Going to any Croatian restaurant will let you discover in the menu a local recipe with seabass. It is the tastiest fish in the Mediterranean, being both delicious and versatile. However, fresh seabass is better than the one from farms. So, if you want to fish in Croatia during your stay, you can catch seabass in shallow waters near the shore. Our advice is to use the bottom fishing and jigging technique. This fish type can be easily attracted if you have the patience necessary to catch their attention. The best time of the year to catch it is during spring and summer.
#4 Trout
But did you know that most amateur and professional fishers visit Croatia to catch trout? Well, Croatia is worldwide popular for its trout fisheries, but that's not all. Anywhere you might visit, you will most likely catch some trout. We encourage you to put on your itinerary some of the best Croatian locations to fish for trout, such as the area near Plitvice.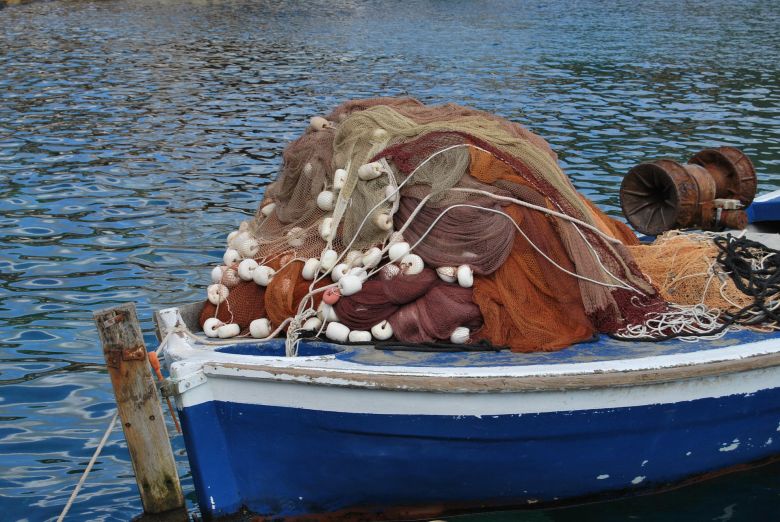 Where to fish in Croatia?
There are numerous fishing locations all over Croatia. But the best part about those is that you can easily find some villas with pools for rent as your accommodation. And we suggest you try this since they'll offer a quiet place to retreat after spending the day on the waters. Here are our top picks for fishing spots in Croatia you must try!
#1 Cres and Losinj Islands
If you aim to spend the day in impressive sceneries and deep blue waters, both Cres and Losinj Islands are the best destinations for you. Here you can fish for sea bass and two-banded sea bream, but there are numerous other fish types common in the Northern Adriatic waters.
#2 Mljet Island
Another stunning island with warm waters is Mljet Island. It attracts numerous fish species, including white groupers, Pandora, and fork beards. Keep in mind that fishing near Mljet National Park is prohibited. It would be best to ask the local regulatory office for additional information on the area around Mljet where you can fish.
#3 Kornati Area
A beautiful, calm, and pristine area to fish in Croatia is the Kornati. Here you can find numerous reefs and islets positioned in the blue waters of the Adriatic. Even though this is one of the most popular regions for fishing in Croatia, there are several areas where this activity is prohibited. 
#4 Vransko Lake
Between Zadar and Sibenik, you will discover the Vransko Lake. And this is a good location for those looking for an adventure. You can explore the beach, the outdoors, and fish in saltwater. Locals say this is the paradise for freshwater fishing since it attracts the best carp, catfish, and pike species in the country. It is the most significant natural Croatian lake you can explore. So, we recommend you use a kayak for the ultimate experience.
Can you get a fishing charter for a day trip in Croatia?
Of course! Depending on the area you're planning to visit, you can find several fishing trips organized by local agencies. These are great for avoiding the unnecessary hassle and can make your experience unforgettable. You can charter both equipment and a boat so that you enjoy your fishing without worries.
Also, if you want an exclusive experience, you can charter only the boat. As such, you will be free to explore the area at your own pace. Just make sure you research and book everything you might need before your arrival.
What type of fishing equipment do you need?
You should know that fishing in Croatia can be both fun and simple. As such, you can catch fish with a simple fishing line and a small hook around Styrofoam. And the best part about it is that you can discover plenty of places to purchase some standard equipment.
Anyhow, if you want a more professional experience, you'll need all sorts of extra equipment. And in most cases, you won't be able to bring it with you. Rest assured, several rentals will get you everything you need to fish in Croatia.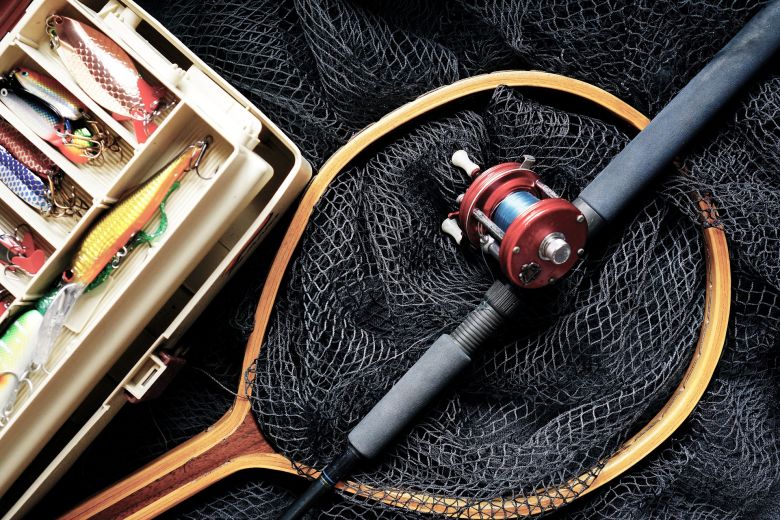 Which are the best fishing techniques for Croatian waters?
When it comes to fishing in Croatia, you should know that almost all techniques are used. Although you should take into account your level of experience before settling upon specific equipment. Some of the most popular fishing techniques in Croatia include:
fishing lines
spearfishing
traditional trolling
bottom fishing
vertical jigging
drifting
The bottom line
This is what you need to know about fishing in Croatia. And, as usual, the secret to having the best experience during your stay is planning. We recommend you think about the equipment you might need and whether you can bring it with you. Also, make sure you look for fishing equipment rental places before your arrival. This will save you a lot of time, and you'll be able to enjoy your stay from the start.
Getting accommodation near the fishing area might turn out to be helpful since it can bring you a lot of peace of mind. Our top choice for this remains a villa for rent because it will get you all the amenities and services needed to enjoy your Croatian vacation. And you might even be close to a sandy beach, winery, or restaurant.