Why are Istrian wines so exceptional?
In case you didn't know already, Istria offers some of Croatia's most exciting gastronomic experiences! And this doesn't stop at local food! No! This area in Croatia is filled with numerous iconic items, ranging from olive oil to wine production. And if you're lucky enough, you will manage to book a villa near an Istrian vineyard! We believe the view over the region and fast access to wine tasting sessions will provide a unique Croatian experience!
Only recently, Istria got international attention due to its top-class wine. The most famous one is malvasia, citrusy white wine with floral notes, and almond hints. We recommend you indulge in wine tasting to discover the best Istrian wine for you! And the best part about visiting Istria is that plenty of wineries offer wine tours in the region to explore vineyards and local wines.
In our opinion, Istrian wines are unique due to their commitment to family traditions. Almost all wines produced in the area come from family-run wineries, which respect strictly traditional winemaking methods. Of course, there are quite a few urban wine bars you can explore, too. These come with a good selection of premium Istrian wines and allow you to rest after a day of exploring the region!
Are there different grape varieties in Istria?
This is a common question among tourists, and we can say a few varieties and grapes are contributing to this area's premium wines.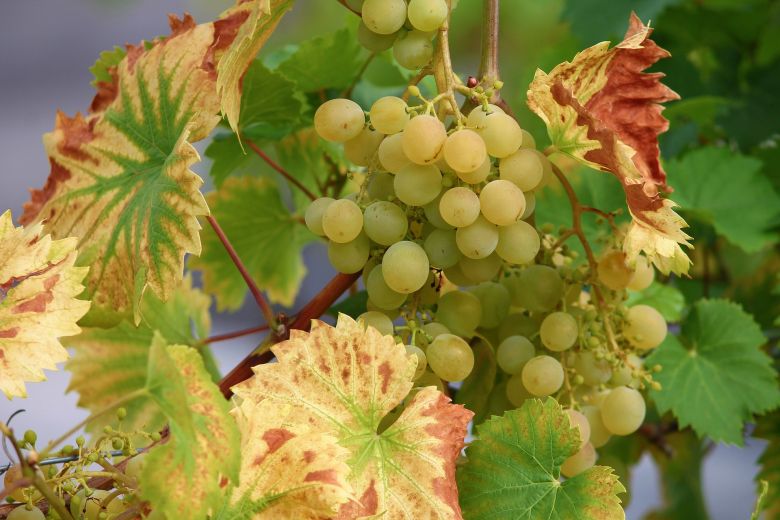 Malvazija Istarska
This grape variety consists of up to 60% of total plantings in Istria. It is different from any other Mediterranean Malvasia variety, and it is believed to be indigenous to Istria. During the past years, it was cultivated in several other areas, such as Slovenia and Italy. But it remains a staple for the region. This grape variety produces refreshing wines with flowery and citrusy influences. Such wines are great as a starter or next to oysters.
Teran
Another local variety is the red grape, Teran. It is usually confused with Refosco, but it is a difficult variety to harvest. It offers dark-colored wines with potent smells and acidity. It usually has wild herbs and dark berries taste. Many winemakers mix it with Merlot to smooth it, which is why there are plenty of blends of Teran with Merlot all over Istria.
Muskat Momjanski
Muskat Momjanski is native around the Momjn Town. It created medium-sweet wines with a potent stone fruit note. It is an iconic wine for the western part of Croatian Istria, which is why you will find it with ease.
International Blends
Istria has plenty to offer in this niche, which is why it is only natural to discover additional international varieties. Italy significantly influenced this area so you will find at local wineries wines such as Pinot Blanco, Chardonnay, Syrah or Merlot. So, if you are a wine lover, visiting Istria is a must! There are plenty of wines to taste and discover!
Istrian wine tourism: premium wines to try while in Croatia!
Overall, Croatia has always had a place among the world's top-quality wine producers. And the Istrian wine production has helped a lot to this wine scene. Istria is the wine region in Croatia, with an explosion of modern winemaking and wine tourism approaches. And the Mediterranean climate, sea currents, and constant breezes help a lot when it comes to achieving a fertile soil for viticulture. There are plenty of premium wines, including Chardonnay, Pinot Blanc, Trebbiano Toscano, and Cabernet Sauvignon.
The wine production in this region is diverse and depends mostly on the time of the year you're visiting. Still, the adventure of wine tasting in Istria is one of a kind, so we do recommend you try the following top Istrian wines.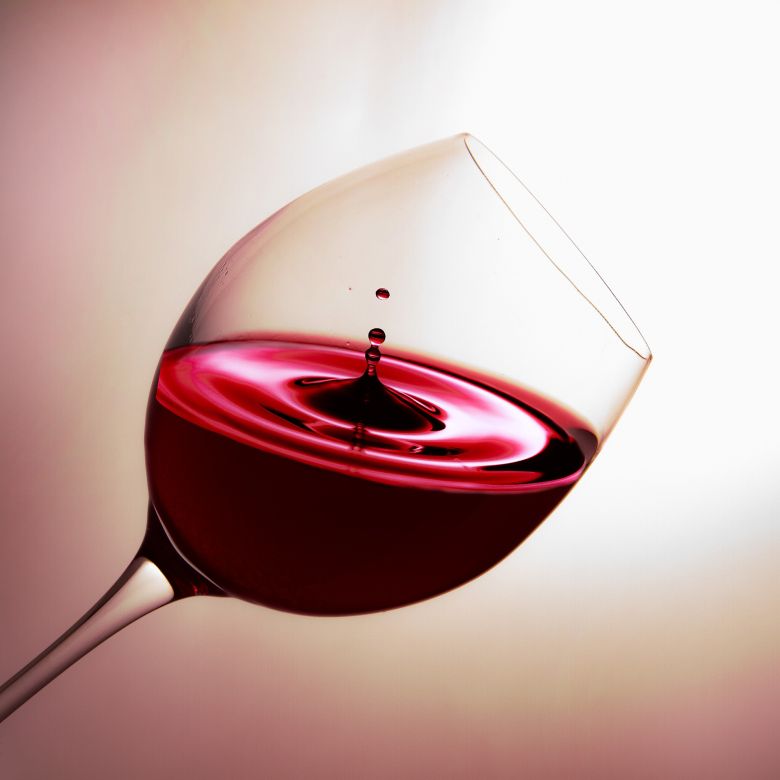 Trinitas wine
Trinitas is a wine with berry flavors, with sweet and sour cherry and vanilla touch. Overall, this is an elegant wine, which is why it is recommended alongside dishes with pork, duck, or seafood.
SuperIstrian
SuperIstrian won several awards due to its unique composition. It is 40% Merlot, 40% Cabernet Sauvignon and 20% Borgonja. It has a full body with medium acidity. But what we like most about its color is almost purple. It is considered one of the best wines in Istria due to its distinct composition, winemaking method, and quality. It is a fruity Istrian wine, usually served with appetizers.
Red Grimalda
Red Grimalda is an iconic red wine in Istria. It is both stylish and qualitative. But we recommend you give it a try due to its exciting mix between Merlot and Teran. Also, this wine is macerated and fermented on marc for around two weeks. Afterward, it is aged in oak barrels for 15 months. It is a wine that resembles the Bordeaux varieties quite well, which is why it has plenty of freshness and minerality. It goes well with meat dishes, but at the same time, it is well-served with cheese varieties.
Uroboros
If you're searching for an authentic Istrian Malvasia wine, Uroboros is the best choice for you. It entices you with toasted almonds in butter and a mix of floral hints. We can say with certainty this is a bouquet of flowers and herbs that will leave you with a long-lasting aftertaste. Uroboros has a golden yellow coloring, making it great for fish or seafood dishes.
Teran Fuga
A genuinely ecological wine, the Teran Fuga will entice you with an otherworldly taste and a mix of flavors. It has a 14% alc.vol, along with a mesmerizing ruby red color and a lot of thickness. This wine has an intense aroma, including vanilla, berries, cherries, dark chocolate, and cedar. Besides, there is a small hint of cinnamon, too! This is a dry, and soft red wine served in large Bordeaux glasses.
Tuscany of Croatia: top Istria wineries you need to visit!
Indeed, the five wines mentioned above gained an international reputation. But did you know there are numerous Istrian wineries with potent products? Well, if you rent a small villa near a vineyard or winery, you will get the chance to observe the entire cultivation and manufacturing process. Each day the vines are tended to so that the grapes grow in the best conditions. The following top Istrian wineries you need to visit in Croatia, are some of the best local wine producers. And we can say with certainty; you won't discover anywhere else in Europe such intriguing wines!
Kozlovic Winery
Another top choice when it comes to wineries in Istria is Kozlovic. It was constructed back in 1904, and it has a long history of producing Croatian wines with the best techniques. They stand out because the harvest is done solely by hand. Kozlovic produces premium wines known internationally like the Terans, Muscots, Brandy, and EVOO.
Overall, this was ranked as the best wine cellar in the world. It welcomes its visitors with vast fields packed with vineyards, along with the best wines for a unique wine tasting session. This winery is a mix of modern and traditional approaches, being able to produce award-winning wines.

image credit: Gord Webster
Cossetto Winery
For those visiting Rovinj, a stop at Cossetto winery is a must. Indeed, it is not as popular as other places, but we believe it is home to the best Croatian wines, ambiance, and service. You can indulge in a thorough wine tasting session, and if you're lucky enough, you won't need a reservation. Still, keep in mind that the place gets somewhat busy, so you might ask Cossetto's staff whether you need to make a reservation.
The signature wine at this family-run winery is Mozaik. It represents a mix of Cabernet Sauvignon, Merlot, and Istrian Borgonja. Overall, it is a light beverage, but it comes with a velvety texture and plenty of aromas. Another exciting wine to try at Cosseto is Malvazija Rustica. It is produced only in specific years, and the grapes get dried for an astounding 20 days. It has a gold color and a bitter aftertaste, which is why it is served with truffles.
Roxanich Winery
Roxanich stands out due to the intriguing orange wine. And if you haven't heard about such thing already, you should know that this is a stylish wine popular all over the United States. It has a bright orange color, and it is white wine fermented with grape seeds and skins. Indeed, orange wines were first produced in Georgia; they represent a top Istrian wine today.
Besides this, Roxanich is known for its eco-friendly techniques and natural wines. They only use grapes cultivated with traditional methods, with little to no mechanical intervention in the winery. You can taste around 12 of their wines upon visiting them, ranging from sparkling to the famous orange wine.
Kabola Winery
We like Kabola vineyard and winery due to its interesting setup and design. A stone farmhouse sits at the top of the hill, and all-around vineyards spread in a heavenly fashion. It is a family-run business that dates back to 1891, and it has a lot of reputation in Istria. The staff here will take you to visit the Kabola winery, and only afterward, your wine tasting session will start.
The premium wine produced at Kabola is Amphora Malvazija. This is a wine fermented with the grape skins in a clay pot. As such, the taste is unique. This winery follows traditional recipes from thousands of years ago from the Greeks and Romans.

image credit: Gordon Webster
Trapan Station Winery
If you're searching for a fresh approach to Istrian wines, a visit to Trapan winery might be the perfect match for you. It is a top location on all Croatian wine tours, and there is a reason for it. This place is popular due to its intriguing design. The winery resembles quite well the shape of a train station and attracts numerous visitors by mere curiosity.
Still, Trapan has plenty of award-winning wineries in its portfolio. And the best part about this winery's wines is that everything follows traditional winemaking approaches. There are plenty of excellent wines at Trapan, including Syrah and Cabernet Sauvignon.
Benazic Winery
Benazic is a family-owned winery near Pula. It is easy to reach, and you can spend your day here with ease. This winery offers you the chance to taste some of the best Istrian wines according to history. And the best part about it is that you can try some impressive brandy, truffles, cheeses, olive oil and many more. We do recommend the Benazic Winery due to its affordable prices, relaxed atmosphere, and top-rated wines.
Our tip is to plan to spend your lunch here. Plenty of wine tasting sessions are organized, while the kitchen serving on-site will entice you with famous Croatian dishes.
The Bottom Line
This being said, you are now introduced to the popular world of Istrian wines. With centuries of experience, well-established wine culture, and recent investment, Istria gained the reputation of the best wine-producing region in Europe. It is the leading tourist destination for wine lovers, so we encourage you to discover it. There are plenty of wineries and vineyards that welcome tourists with wine tasting sessions and delicacies to taste. Istria has the gift of welcoming climate and attractive geography, so you can rest assured you will benefit from the best Istrian experience! And, of course, don't forget to book your accommodation next to a local vineyard! The rustic view will make you feel like you've stepped back centuries!