Wine tasting in Croatia: a one of a kind journey!
Croatia is an excellent country to visit. It can make you fall in love with the traditional Croatian dishes. Or it can make you come back yearly for an interesting truffle hunting session. But the best part about Croatia is its winemaking tradition.
This country is located just across the Adriatic Sea from Italy. So, it is only natural to have the best climate for making wine and Croatian olive oil.
Dalmatia is an excellent Croatian wine region!
Planning a wine tasting trip to Dalmatia is a good idea since this is an exquisite Croatian region. Positioned along the coastline of Croatia, the steep and rugged Dalmatian vineyards will entice you almost instantly!
The Mediterranean climate of the Croatian coastal area is good for wine production due to the hot, dry summers and mild winters. The steep slopes are the perfect ground to nourish vineyards and help grapes ripen. So, central and south Dalmatia are the key Croatian locations to explore and taste the best wines in Europe!
No one doubts that the Dalmatian wine story is on the rise. Plavac Mali is a premium wine that gained a place among the most popular international wines on the globe. Our pro tip for a wine trip to Dalmatia is to book a villa with a pool for rent. It will get you plenty of liberty to explore the area at your own pace. Besides, chances are you'll have our villa near a popular vineyard! Remember that a trip to Dalmatia can become a memory to last for a lifetime! Local cuisine, wines, and olive oil are all key elements of a Croatian vacation.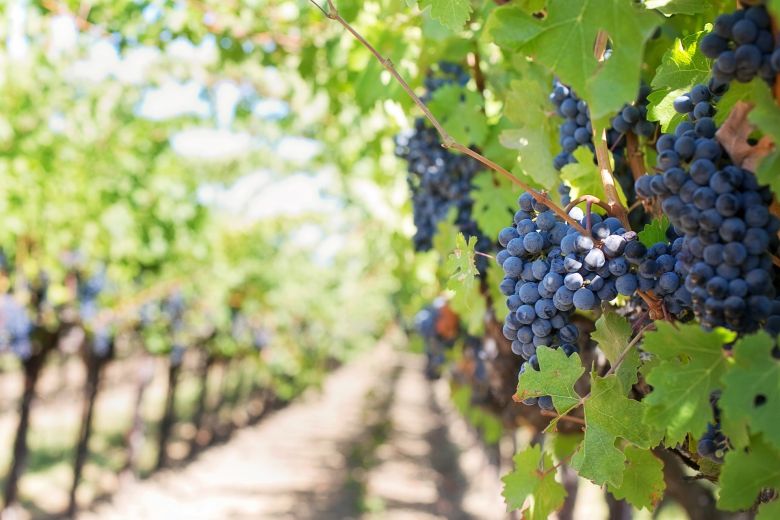 Here are some must-try Dalmatian wines…
So, Dalmatia has a gorgeous scenery to welcome you to, and at the same time, it can entice your taste buds with some exquisite wines. If you're not sure what to look for, pay close attention to the following Dalmatian wines. These are some of the best, made by following local recipes and with worldwide prestige. Dalmatia is a wonderful place to start tasting the following premium wines!
#1 Zinfandel Wine
We've all heard about Zinfandel! But did you know that it was firstly produced in Dalmatia? Well, this popular Croatian wine is a variety from Dalmatia, which has at its roots the Crljenak Kaštelanski variety. It is a highly respected variety with a particular aroma and powerful fruity scents. There are a couple of variations of Croatian Zinfandel wine depending on the area of cultivation, age of planting, and the recipe used for winemaking. But if you visit Dalmatia, tasting a cup of Zinfandel wine will tell you everything you need to know about this premium beverage!
#2 Plavac Mali Wine
If you love black wine, you definitely must try Plavac Mali. It is an exquisite Dalmatian wine made for generations in this area. It meets the highest quality standards, which is why it received numerous prizes. Plavac Mali is one of the best black varieties, and you'll notice that almost all wine tasting sessions in Croatia include it. This wine depends mostly on the area in which it is cultivated since it must achieve a particular color and taste. Remember that you can taste Plavac Mali on all the major islands and coastal areas of Central and Southern Dalmatia. This zone offers the perfect soil and climate for this prestigious Croatian wine. And, of course, it is served at all major restaurants as a key element for enjoying traditional Croatian foods.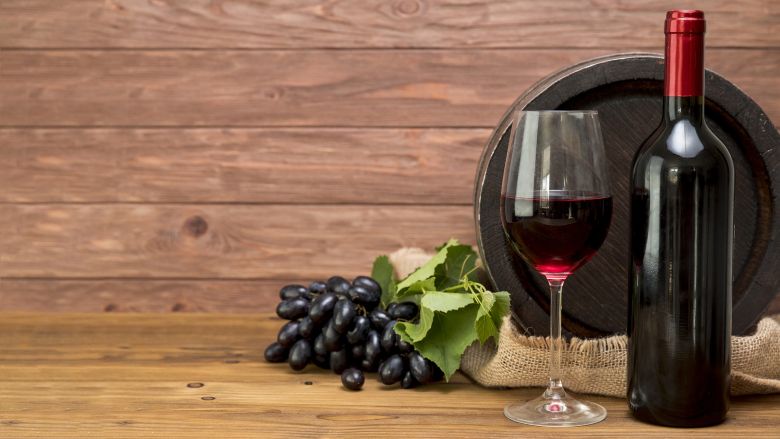 #3 Dingac Plavac Wine
An iconic wine for the Adriatic is Dingac. It is lesser-known than other Istrian and Dalmatian varieties, but it can make you fall in love with it almost instantly. It received a couple of local and international prizes since it is still made according to a traditional recipe by farmer's hands. And if you think that there must be a similar wine to this somewhere in the world, you should know you're mistaken. The only secret ingredient for the authentic Dingac taste is the local brown carbonate soil on which the vineyards grow. The depth of the roots can reach up to ten meters, which feeds the grapes with the most nutritious components. So, the Dingac wine usually has around 15 percent of alcohol, and it resembles quite well the Portuguese wines. And the best part about it is that the winemaking process of Dingac Plavac is entirely ecological! This aromatic, dark-colored, and tasty wine is one of a kind!
#4 Postup Wine
A limited-edition wine is Postup. It is an exceptional black wine made in the southern area of the Peljesac peninsula. It is a controlled geographic origin, protected for 50 years already! This wine stands out because of its attractive smell of grapes. It features notes of fresh fruit, but due to its high alcoholic content, it offers an aroma of berry fruits and dried plums. We can say from our experience that this fantastic taste keeps in the mouth long after drinking.
#5 Bogdanusa Wine
If you're planning to start exploring Dalmatia with a stop on Hvar Island, you shouldn't miss the chance of a Dalmatian wine tasting session. Bogdanusa is a wine type made since Greek times, and it is part of the traditional production of local produce on this island. It is widely recognized for its quality. An interesting fact about this variety is that it is planted on red color land. This offers the refreshing taste of the wine and the synergy required for a gentle floral aroma. Bogdanusa wine has a moderate alcohol level, being excellent for serving throughout the day.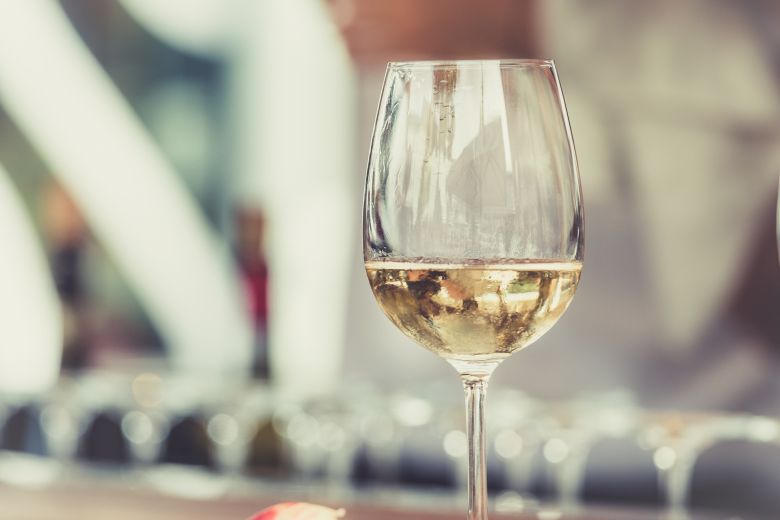 #6 Posip Wine
Korcula Posip is a popular Croatian wine with a legend that dates back to the 19th century. It is believed that the first batch of Korcula Posip was made from a wild vine in the forest, which offered an intriguing aroma never found in other wines. As of today, this variety is increasingly popular, standing out as a top beverage in Dalmatia. You can enjoy it near Zadar, Skradin, Brac, Dubrovnik, and Hvar.
#7 Babic Wine
Babic wine isn't the first thing to come to mind when it comes to Dalmatian wines. But even though this variety isn't in the spotlight, it comes from fertile soil, which offers a lovely taste. Its unique characteristic is that it is produced in small lots on rocky and inaccessible terrain. Babic wines feature a powerful dark berry, plum, and fig flavor. And since this wine is made in barrels, it has excellent longevity and a potent spicy flavor.
The premium wine-drinking locations on the Dalmatian coast!
No matter why you travel to Dalmatia in Croatia, you should definitely include a wine tasting session in your itinerary. If you want to explore Croatian culture or if you're a wine connoisseur, tasting local wines is a must.
Dalmatia is the wine paradise, and it will surround you with jagged cliffs and gold-sand beaches. Besides medieval forts, boutiques, and picturesque hillsides, there are numerous vineyards worth checking. Here are some of the best wine-drinking locations on the Dalmatian Coast.
Dubrovnik Old Town
Dubrovnik is part of UNESCO World Heritage Sites due to its Old Town. And indeed it is a famous site with plenty of historical landmarks and city walls dating back to the 11th century. But besides otherworldly cobbled streets and a must-see travel destination, Dubrovnik is known as the go-to place for enjoying Dalmatian wine. There are several wine bars in the city center, and you can even discover some Istrian wines to enjoy. Several full-bodied red wines are waiting for you to enjoy after a day of exploring Dubrovnik Old Town.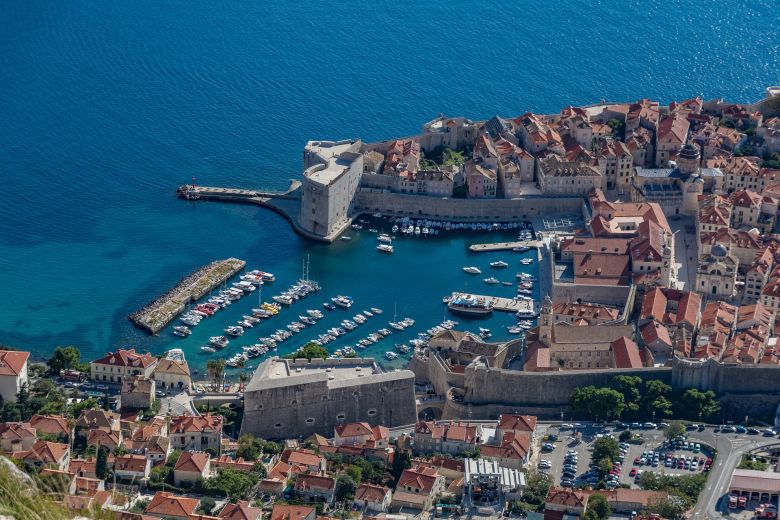 Split and the Diocletian's Palace
Another interesting stop in your Dalmatian wine trip is Split. Here you can benefit from two things: olive oil sampling and wine tasting. It is a picturesque town with a perfect climate for grapes and olive oil production. It is the best location to try those two Croatian delicacies in one place. Near the Diocletian's palace, you'll get the chance to sample local olive oils. And afterward, you can stop at a local wine bar to taste some of the best local varieties dating back to the 4th century AD.
Šipan Island
If you don't like crowds but still want to explore some Dalmatian delicacies, the Sipan Island in the otherworldly Elaphiti Islands is the go-to destination for you! It is an excellent island for snorkeling, kayaking, and cycling in Croatian. But at the same time is a good location for tasting rich red wines made by following family recipes. You can enjoy the peaceful scenery, admire turquoise waters, and sip from a premium Dalmatian wine on Sipan Island.
Putalj Winery
Also, near Split, you'll discover the world-famous Putalj Winery. It specializes in vintage wines, with a focus on Cuvee Zinfandel and Plavac Mali. They follow traditional winemaking methods, which is why the wine is aged in oak barrels for six months. So, if you want to enjoy a wine with sour cherry, vanilla, and spice aromas, a stop at this winery is a must!
Rak Winery 
A top destination in northern and central Dalmatia is the Rak Winery in Sibenik. It specializes in producing Babic wines from the dark-skinned Babic grapes. And besides wine tasting, you can enjoy a sampling food session of local Croatian ingredients and foods. The fantastic wines here and the lovely area will get you an authentic traditional experience during your stay!
Island of Hvar
Hvar has so much to offer that the list will be endless. But if you're aiming for a wine tasting tour in Dalmatia, you should include in your travel itinerary a stop at the Tomic Winery. It is a key location on the island of Hvar since this is the leading winery in the area. It is estimated that this local producer makes up to 150000 bottles of rose, red and white wines per year! Make sure you try their famous sweet Dalmatian dessert wine!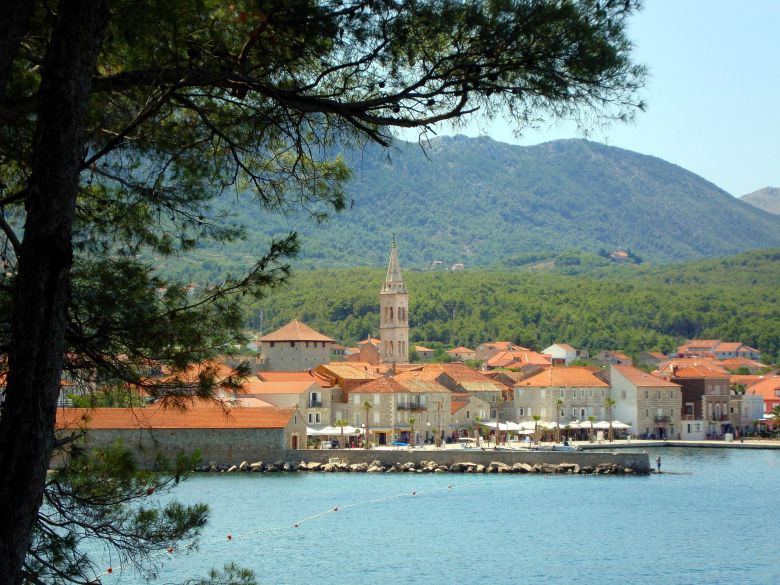 Grgic Vina Winery
For those visiting the Peljesac Peninsula in Southern Dalmatia, the Grgic Vina winery is a top landmark to check. It was founded by one of the first winemakers in Croatia, the legendary Milijenko Mike Grgic. Since then, this winery gained a reputation for making two of the most famous Croatian wineries: Posip and Plavac Mali. So, if you're planning to explore this area, make sure you stop by to indulge in the picturesque hills and traditional wines at Grgic Vina winery.
Saint Hills Winery
Also, in the Peljesac Peninsula, the Saint Hills winery is rather a private location for Croatian wine tasting. It has numerous international appreciation, and it allows its visitors to explore the vineyards. It is a family-run winery, which encourages you to sit for a traditional dinner with a wine tasting session.
The bottom line
So, this is how you can discover the best wines of Dalmatia. There many other places you can go to explore some premium Croatian wine varieties depending on the area you visit. Make sure you search for the Dalmatian wines listed above so that you'll make the best out of your stay. Choosing a villa with a pool for rent can make your experience hassle-free. Depending on your needs and expectations, you can book accommodation near some of the most famous Dalmatian vineyards!