Let's keep it simple. Europe is by far the best place to visit. From Hilly Regions to Beachy Destinations, or want to explore the hustle of a big metropolitan, Europe has it all. Not even a single continent can fight what Europe has to offer.
Be it famous tourist destinations, or offbeat, less visited, eco-tourism destinations, Europe has to be on your bucket list. And when we are talking about a typical European experience, that one should go through once in their life, is visiting Croatia.
Dubrovnik, The pearl of the Adriatic, is a city on the southern coast of Croatia, which is well known for its unique walled old town. The beauty of the old town never fails to descend a sense of awe. The city's limestone streets, baroque buildings and the endless shimmer of the Adriatic Sea are what you will be experiencing while on a trip to Dubrovnik.
The shelling of Dubrovnik in 1991 petrified the world, but the place has bounced back to attract millions of tourists over the years.
Trust us; this place is going to be the one which you have never experienced in life.
Planning a trip to Croatia? Don't forget to visit Dubrovnik.
What to see in Dubrovnik
Old Town
Entering the city through the pile gate, the old town of Dubrovnik is surrounded by stone city walls. In the last centuries, every place has changed and adapted itself to modernization. But what you would experience in the old town of Dubrovnik is nothing less than a heaven.
A mixture of Gothic and Renaissance churches, the central Dubrovnik makes you live like a true Croatian. The old town of Dubrovnik is one of the world's most beautiful and most perfectly preserved medieval cities in the world.
Other than the historical sightseeing, the tourists keep bustling with the allure of being in the middle of an authentic Croatian Townhomes lined in the narrow streets, sunlit squares, churches, palaces, museums, and whatnot. You will find everything in this old town. This is a traffic-free zone, as no vehicles are allowed inside the city walls. One can only find pedestrians roaming around.
This old city is the perfect place to spend a day exploring the markets and local life of Dubrovnik while spending the evenings chilling in the bars and restaurants which offer various cuisines.
Famous for many Hollywood movie shootings like Star Wars, it has to be one of the must-visit places in Dubrovnik.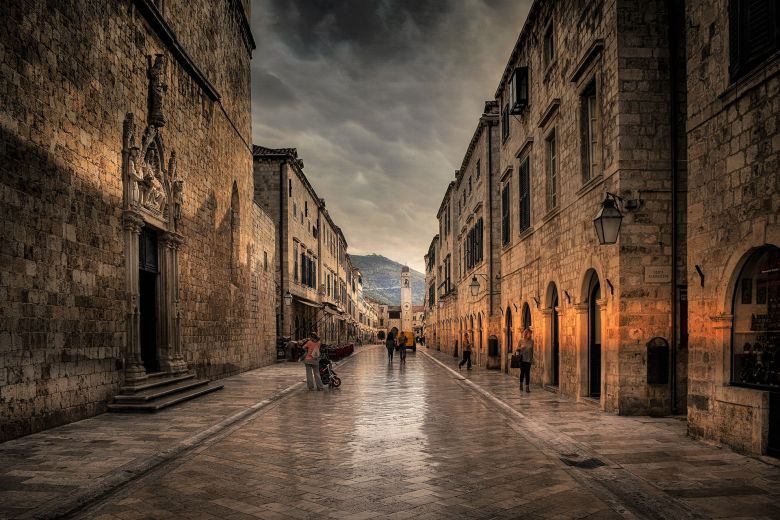 City Walls
Dubrovnik is world-wide famous for its walled city. Climb the stairs to the top if you want to get the bird's eye on the old town. Looking at the Adriatic Sea on one side, and on the other, the hustling of people, that is precisely what you would see.
Mostly unshaded, there are several viewpoints and restaurants where one can sit and gaze deep into the sea and just get lost in the thoughts if you show up early in the morning by 8 AM.
We all have heard about the Great Wall of China, but this is one of the other must-visit walls. People who love to trek, this is one of the best places to experience trekking, while staying in the center of the city.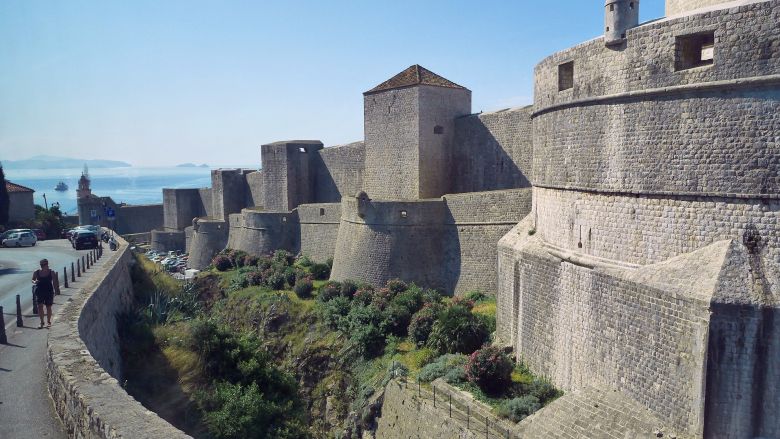 Dubrovnik Cathedral
The Cathedral of the Assumption of the Virgin Lady or more commonly known as the Dubrovnik Cathedral is a large ensemble of Baroque Architecture. Other than the exclusive exteriors, the interiors should be given much credit.
This Cathedral is one of the top-visited places in Dubrovnik as it holds great importance in the history of Croatia. Keeping a treasury of precious liturgical items, dating from 1000s to 1700s, the Cathedral is also home to St. Blaise's gold plated bones.
This is one of the most visited places that tourists love to live a real Croatian life.
Lovrijenac Fort
One of Dubrovnik's defensive installations, Lovrijenac Fort, stands tall at 40 meters above the sea. It is one of the most beautiful historical places in this city.
One of Dubrovnik's best' eyeful' views, Lovrejinac, is a fortress built to guard the remains of this city. This detached fortress is of prime importance for Dubrovnik's defense and was considered an essential location.
The best time to visit this Fort is during the Summer Festival of Dubrovnik, where the three terraces play as the perfect place to showcase theatre. This is where Shakespeare's 'HAMLET' is showcased during the summer festival onset in July and August.
Thus, one should not miss this amazing fortress.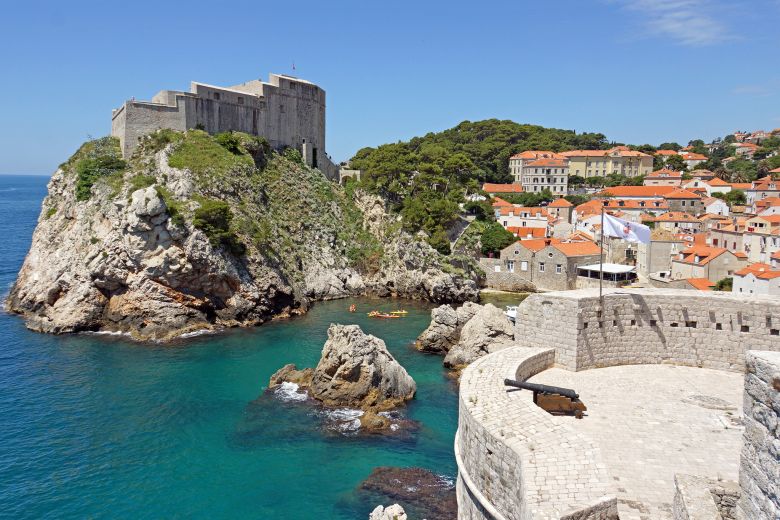 image credit: Dennis Jarvis
What to do in Dubrovnik
Cable Car
Dubrovnik is known for its skyline and incredible views. For epic views during sunsets and dotting the sea at electric blues, one has to climb up Mt Srd.
Whether you want to drive it out or climb up the mountain, the best thing to do is to take up the cable car to the top of the hill. 360-degree panoramic view of the surrounding dalmatian islands, the Adriatic Sea, and the Walled city is what you will get to see from this cable car.
Multiple levels of viewpoints, with famous Restaurant Panorama at the top, you would love to savor the views for as long as you could while indulging in mouth-watering dinners with a glass of Croatian Wine.
Thus, to have some long-lasting memories, one should go around with friends and families in this Cable Car.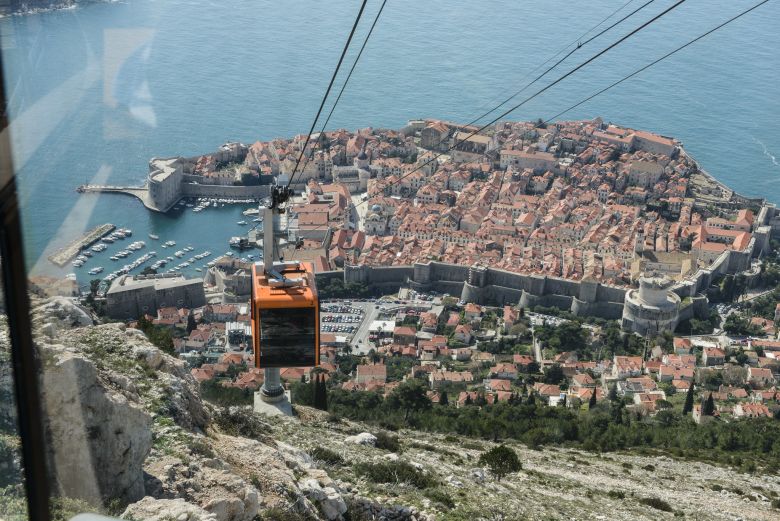 image credit: Son of Groucho
Relax at Beaches
Dubrovnik is famous for holidaying in Summers. And spending time in Croatia in the summers, and one does not indulge in relaxing at beaches? How is it possible?
This walled city is famous for its beaches. One of the offbeat beaches in Dubrovnik is Bellevue Beach. This is a real gem of Dubrovnik, but a little hard to find. But trust us, this is worth it.
After crossing a little cove, with snorkeling and swimming activities, one would love to spend time over here with their partners and indulge in a romantic getaway in Croatia.
It is a lovely pebble beach surrounded by many cliffs so that one can enjoy cliff diving. There are many villas with pools near the beaches and in the old town where tourists can rent and make their trip a memorable one.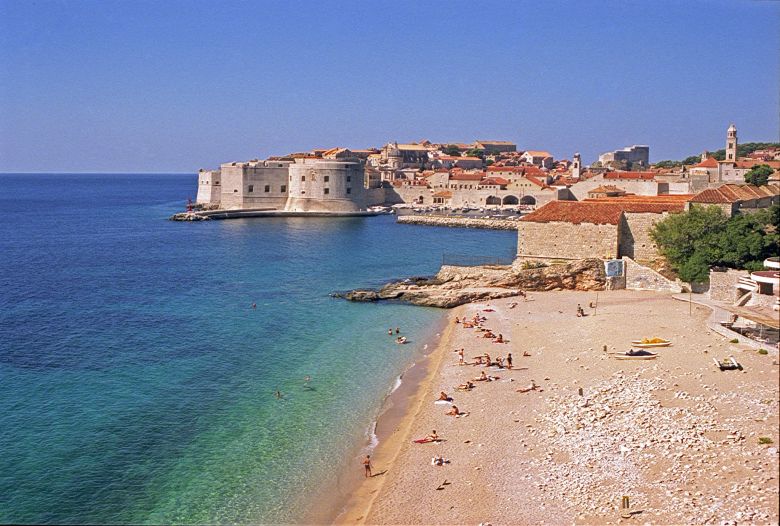 image credit: majunznk
Game of Thrones Extended tour
Who doesn't love Game of Thrones? It is a dream come true for everybody to experience that life.
The Real King's Landing, Game of Throne museum (The Iron Throne) Arboretum Trsteno (Location of Gardens of King's Landing), and much more to experience. There are so many locations where Game of Throne was filmed, that one has to make the most of it.
The fantasy world took place over here. A Day tour of Game of Throne Life is a not to miss thing to be done in Dubrovnik.
Conclusion
Concluding, this walled city was left out in the past decade, but since the inception of Game of Thrones, it has attracted millions of tourists. This is by far my favorite place to visit in Croatia, where one can live life like a true Croatian Local, party day and night at beaches while exploring historical Europe.
What else do you need?