The oldest Croatian city on the Adriatic Coast, Sibenik is a small town situated in Croatia. Being rich in culture and a world-famous location because of Game of Thrones, Sibenik does not stay crowded with tourists. Thus making it a perfect offbeat tourist destination in Europe. Age-old history has that Venetians ruled this charming town for almost two centuries, and that can be seen in the architecture of this royal city. This is one of those cities that you would love to explore on foot while getting around Croatia's history and culture.
It is not one of those destinations which are always on the list of must-visit places, but it should be. Europe is famous for its small towns and villages, boasting the historical relevance to Romans and many more empires. And if we get to live that era, then who wouldn't want that?
It is rightly said, Sibenik, the oldest Croatian coastal town on the Adriatic, has a vibrant historical and cultural heritage.
Planning a trip to Croatia? Make two days to visit Sibenik.
What to do in Sibenik
A day out at National Parks
Sibenik is one of those places in the direct vicinity of two natural national parks- National Park Kornati and Krka National Park. Sibenik is one of those places which lies in the lap of mother nature, making it one of the must-visit places in Croatia. There are various other national parks like Plitvice Lakes National Park and Paklenica National Park.
There are day excursions to each of these parks from Sibenik, and each of them is famous for some things. Thus, visiting these national parks amid the Adriatic Sea is one relaxing thing to do, which will create memories for a lifetime.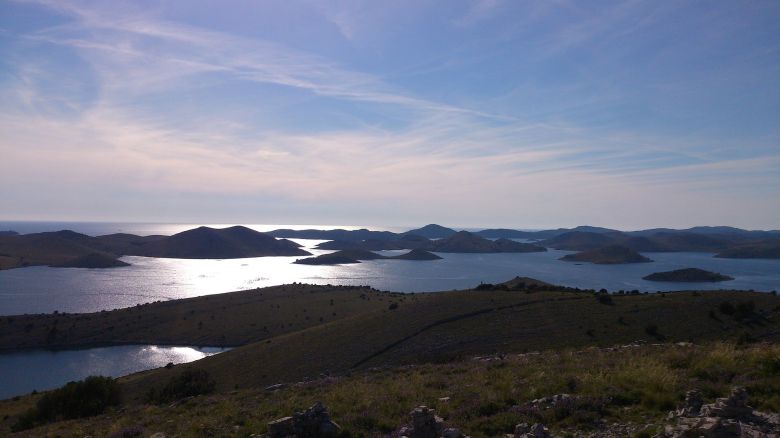 Water activities
We all love to spend time in waters playing around with our friends and families. And aquaparks are always on the top of the list. Situated at the Solaris Beach Resort, Aquapark Solaris is a water amusement park famous for kids' trips to Croatia. Other than the aquatic park, renting villas with pools near the beach and going in the Adriatic Seadoing snorkeling, jet-skiing, swimming, diving, sailing, and much more combine into a relaxing yet eventful day. Another water activity that can be done is renting a boat and exploring nearby small islands, which takes just a day.
International Festivals
Sibenik is also famous as the city of Festivals. One of some cities in Europe, which showcases various festivals, Sibenik becomes the hotspot for tourists during these festivals. During summers, the two fortresses Sv. Mihovil and Barone turn into the annual cultural festival venue. Numerous musical and cultural festivals take place, which is the highlight of this city.
International Children's Festival in June, Salsa Beach Splash Festival in July, Supertoon animated Film Festival, and many more take place throughout the year in Sibenik. Sibenik is the city that will make you live in the medieval golden period like a true Roman Royal.
Spend an Evening at Beaches
Croatia is nothing without its beaches. And the beaches of Sibenik Riviera are eye-drooling. Summers are all about sitting by the water on the beaches and spending time with your loved ones. Sibenik beaches are worth visiting. With all of the options of water activities like jet-skiing, Sea Kayaking, and various island excursions from Sibenik, these beaches are fulfilling. Other than that, people can sit by the water in the evening and have local Croatian Wine and world-famous food.
Banj Beach, one of the most visited pebble beaches, has the international blue flag award for the cleanness of the sea.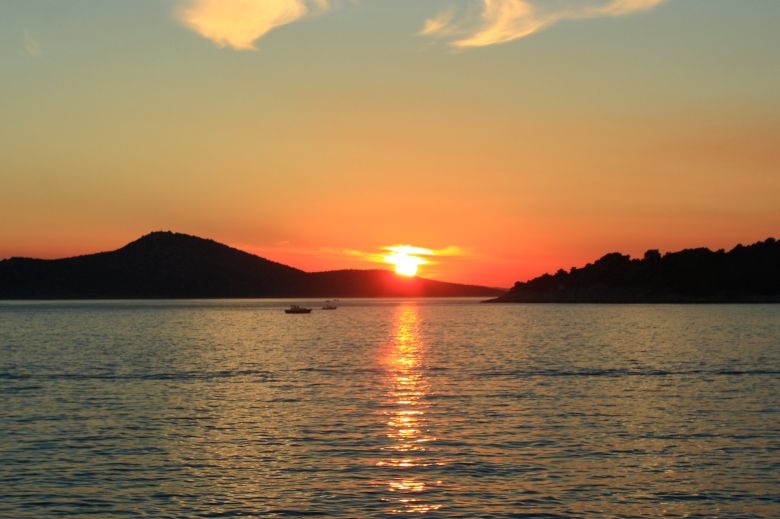 image credit: dmytrok
What to see in Sibenik
St. John Fortress
One of the Games of Thrones destinations, St. John's Fortress, is a star-shaped fortress that seems to float above Sibenik's old town. Built-in 1646, it is a typical 16th-century military architecture. Located on a hill, it is the perfect spot for reminiscing the skyline and the never-ending Adriatic Sea. Locals prefer this fortress for having their weekend picnics in the old ruins with fantastic views. It was built to protect the city of Sibenik from Turkey.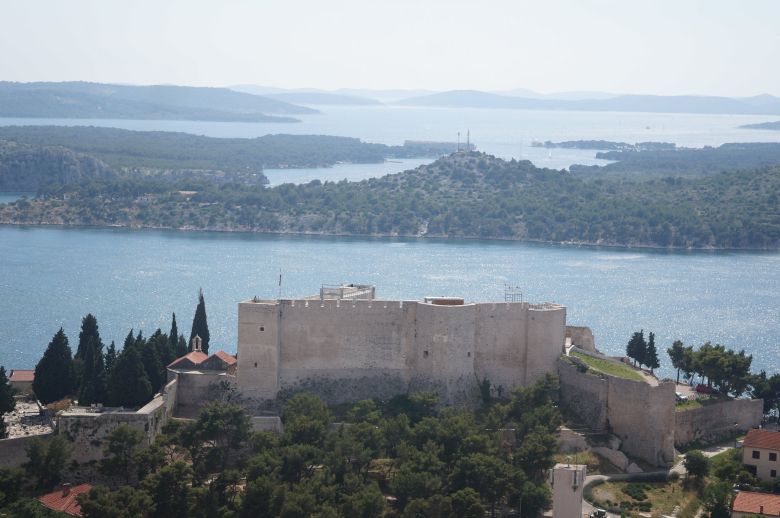 image credit: Jung von Chung
Church of Saint Barbara
One of the different churches with many bells and clocks, Church of Saint Barbara, shouts Greece's touch. One of the most sacred and religious sites in Sibenik, this church is a monumental gothic architecture. Being one of the most visited sites in Sibenik, this place speaks a lot about Greek culture. Above the main entrance, there is a work of Italian Sculptor. The church houses many vital paintings from the 14th and 17th centuries. Thus, a gothic structure becomes another top visited place in Split.
Civic Museum
Situated in the city center of Split, the city museum or the civic museum is located in the narrow streets of this historical city. A small but mighty museum is a complex structure that consists of archeological, cultural-historic, and ethnographic structures. Founded in 1925, celebrating the 100th anniversary of the Kingdom of Croatia, is located very near to the City's Cathedral. This is the perfect place to get involved in the history of Sibenik. Also, what have you done, if not got involved in the history of Europe?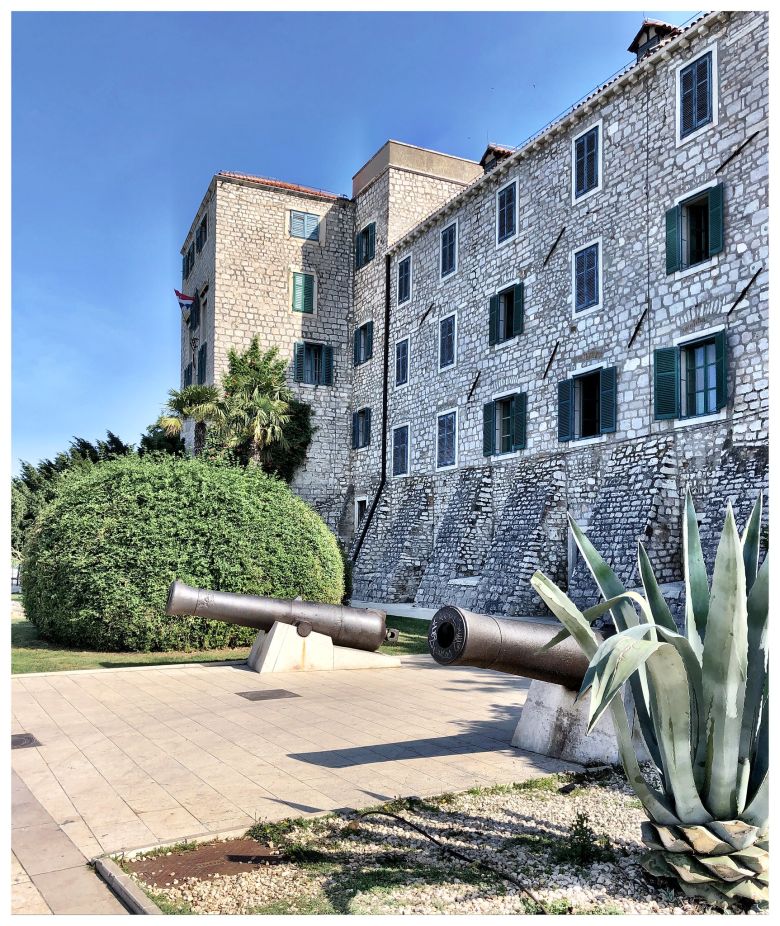 image credit: aiva
Dalmatian Ethno Village
One of the most authentic moments you will experience in Sibenik, Dalmatian Ethno Village is a must-visit place on a trip to Sibenik. Travelers looking for the richness of the Culinary Heritage of the region, along with the garden to plate experience, should keep this place in the top priority. This village gives a taste of the cooking traditions and the agriculture methods of the region's past.
Delicious, rustic menus along with the local traditional handicrafts can be found over here. This is the perfect place to experience the Sibenik culture all in one place. The best thing about this village is that the bread, cheese, olive oil, and brandy are all made over here from scratch by the age-old traditional method, without any modernization. Thus, this has to be the one place which tourists should never miss while in Sibenik.
Conclusion
An extraordinary city of Croatia, Sibenik has to be on the bucket list of travelers. An interesting fact about Sibenik is that it is the first place where the electricity flowed through wires more than 120 years ago. 
Isn't that exciting? 
Let's pack our bags and make lifetime memories in Sibenik.