You will be surprised to know about Croatian olive oil and its various producers and how excellent they are at their work. They have won multiple international awards for their supreme quality of olive oil production. Let's get into the details and take a closer look at Croatia's olive oil production.
All about Croatian Olive Oil
Croatia has emerged as the best olive producers in the world. You might not know but olive oil is even termed as liquid gold. There was a time when Spartans used to apply olive oil all over their body to look better and feel stronger. The country has emerged as one of the finest olive oil producers. That's the reason the country's producers are winning awards in various competitions every year.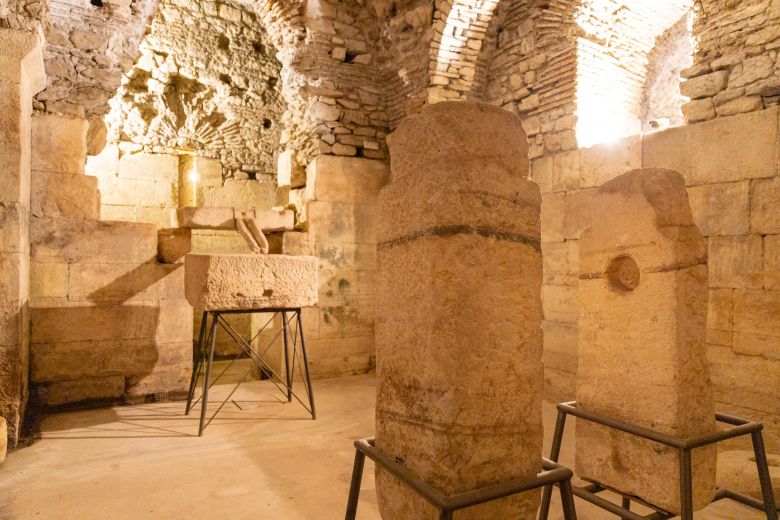 image credits: Dronepickr
Croatia Has Won Many Awards:
In 2016, the NYIOCC awarded Croatia's olive oil producers with gold and silver awards. It included the producers from the Adriatic islands of Krk and Brac to the peninsular region of Istria. Last year, the prestigious New York Olive Oil Competition was a big success for Croatian olive oil. From 61 Croatian olive oils, about 51 of them won bronze, silver, and gold awards. In fact, the Soltansko maslinovo ulje from Solta was the only one winning the "Best in Class" Award. Coming to the producers that made it big in the awards, they include Kozlovic, Chiavalon, Lupic OPG, Marija Bursic OPG, Ivica Vlatkovic, Agrolaguna, and Vosten.
The Unending Benefits List:
The entire process of Croatian olive oil production is carried out locally. From growing olives, picking, processing, bottling and packaging the final product. The quality of olive oil is taken care of by all means. Now, what makes Croatia's olive oil so good? Well, Croatia's climate is on the cooler side leading to the production of tastier olives. They are rich in antioxidants and unsaturated fatty acids. The cardiovascular system, blood pressure, and cholesterol are some of the major issues people deal with and olive oil can definitely rescue them.
There is no doubt the best olive oils in the world are from Croatia. The complexity of pleasing sensations along with a complete balance of all elements makes the Croatian olive oil superb. Just to get a hang of how much olive oil means to Croatia and to get a closer look at the olive oil scenario, do plan a visit to the Olive Gardens of Lun. They are situated on the island of Pag with about 80,000 olive trees that are spread over 400 hectares of land.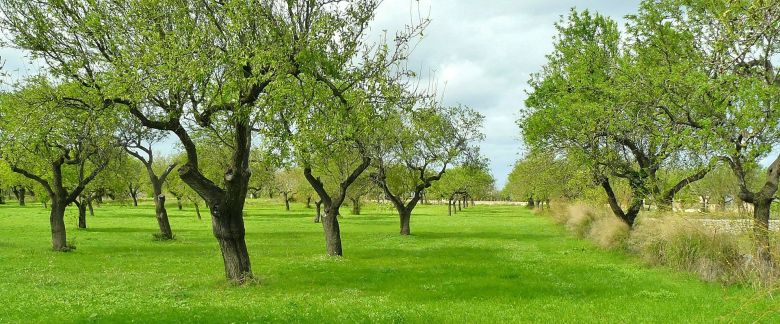 Have you tasted Istrian's Award Winning Olive Oil?
Olive oil production in Istria isn't a new venture. It started during the Roman times and is still going strong. If you ever plan to
visit Istria
then don't forget to check out the 1600-year-old olive tree that grew on Veliki Brijuni island and is known as a testimony to their long tradition. The situation hasn't been fruitful from the beginning. It took a lot of time for Istria to register itself as a fine producer on the olive map. The international recognition of Istrian olive produce has worked in its favor.
Quality Speaks for Itself!
From 2015 to 2019, Istria has been rewarded with the title of the best quality olive region in the world. The selection was made by the Flos Olei experts. Flos Olei is an annual catalog that is the first international extra virgin olive oil guide. It is even considered as the bible of extra virgin olive oil. In Flos Olei 2018, a total of 77 olive oils were included from Croatia and 75 of them were from Istria. In fact, 11 Istrian oils out of 75 were known to be scored as 95 out of 100 maximum points. Obitelj Ipsa, Olea B. B., Agrofin-Mate, and OPG Enio Zubin are amongst the Istrian oil producers for remarkable 97 points. In Flos Olei 2019, 79 top Istrian olive oil producers were included. That was definitely a huge achievement. You will be astonished to know that most of the Istrian olive oil producers are small, family-run outfits. They produce a limited quantity of oil but with high quality. Every year Istrian producers are awarded multiple International awards for their Istrian olive oil produce especially the extra virgin olive oil. Don't they reverberate the notion quality is more important than quantity?
Wander in the Istrian Olive Oil Roads
If holidays don't mean simply spending time in villas to you then you can grab the opportunity of visiting the olive oil roads. The Istrian olive oil roads are going to take you through the outstanding olive oils in the world. After the olive oil production flourished, the producers started setting up tasting rooms for the visitors. They love presenting their award-winning olive oils to the tourists and visitors. In fact, you will get to know about the history and traditions of various olive oil producers as they share their visions and experiences with you.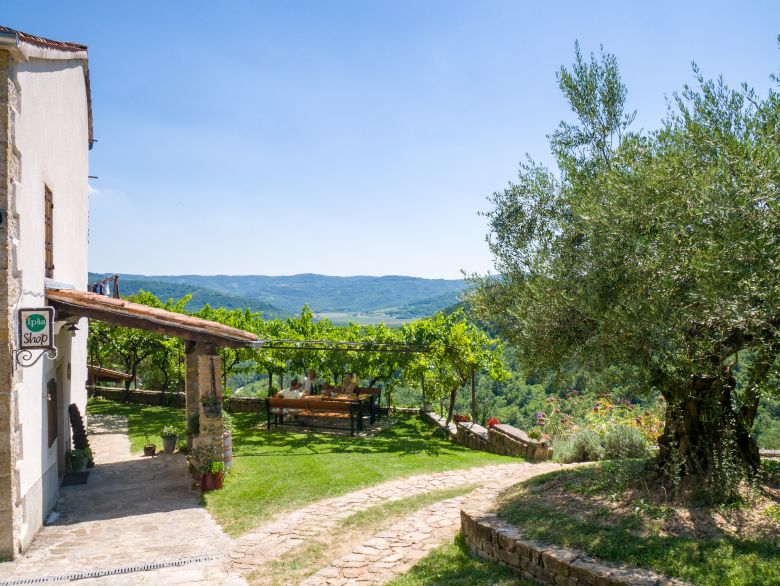 image credits: Wesley & Brandon Rosenblum
Explore the Museum of Olive Oil
If you are interested in tasting olive oil then there is nothing better than the
museum of olive oil
. The Istrian Olive Oil house is located in the center of
Pula
. You can visit it to know about the history of growing olive in Istria. Also, the reasons behind the high value of olive oil since the ancient Roman's time. You can view the whole production process that involves techniques used by ancestors to modern-day producers. With the help of a trained person, you can taste different Istrian olive oil blends that are offered by various Istrian producers.
Agrolaguna
Agrolaguna offers olives that are grown under the Istrian Sun and have benefits of soil and climate for centuries. The producer offers the highest quality olive oil that enriches every dish with taste and aroma.
Chiavalon
Chiavalon is another producer that started cultivating in the 1990s. It produces extra virgin olive oil that involves processes that produce non-oxidized oil with very low fatty acids level and a high concentration of polyphenols. It has been rewarded as one of the world's best organic olive oil producers.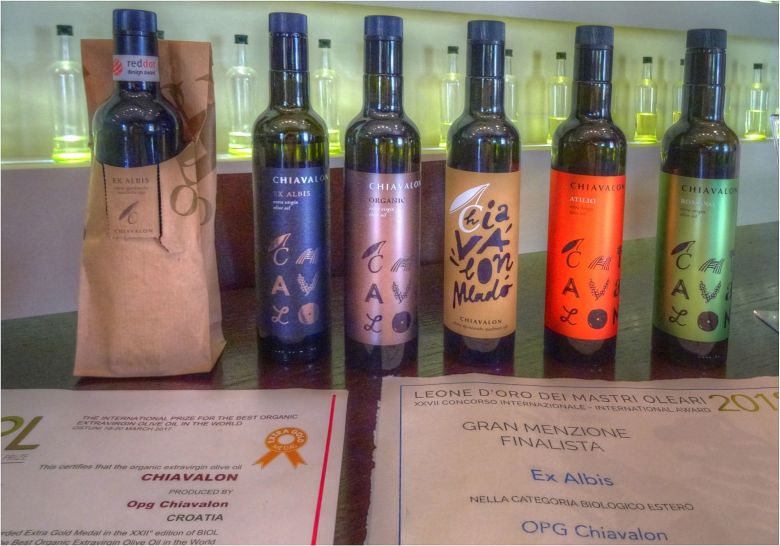 image credits: Dave Morton
Ipsa
Ipsa is a family estate that has been producing extra virgin olive oil for about 20 years. It has been accepted by
world gastronomical maps
for its amazing quality. If you plan on visiting Istria then book your stay in villas near Ipsa's olive groves so that you can take a close look at the whole process. It offers one of the most awarded extra virgin olive oils. You can select from Istarska Bjelica, Selekcija, Leccino, and Frantolo.
Meneghetti
Meneghetti is an olive oil producer that owns Meneghetti wine hotel so you can explore the finest places and still stay close to olive oil production. Its single sort oils are included in the prestigious Flos Olei guide.
Al Torcio
Al Torcio cultivates 1,800 olive trees in five olive groves. For fertilizing these groves a specially formulated fertilizer obtained from olive-mill pomace is used. You can grab your hands on the cultivars like Leccino, Frantoio, Rosulja, and more.
Belic and San Antonio
Olea BB produces Oleum Viride Belic and Selekcija Belic oil. It is an extra virgin olive oil made by using more than one variety. The producer has won a gold at the NYIOOC 2019 competition. San Antonio is another fine producer of olive oil known for the delivery of freshest ultra-premium olive oils. They are known for producing infused, truffle, and gourmet oils.
Dalmatian Olive Oil- A Taste to Remember
Dalmatian is another region in Croatia that has been producing olive oil of high quality. It isn't a leading producer like Istrian but whatever it produces is of amazing taste and aroma. If we go back to its history, people believe Ancient Greeks were responsible for bringing olives to
Dalmatia
. They brought them from the island of Paros and planted them in Dalmatia's fertile fields. This field is now a UNESCO World Heritage Site.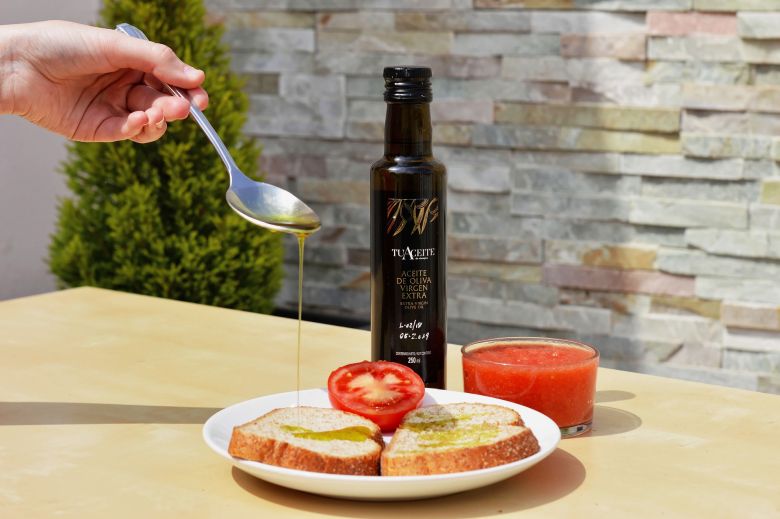 Ivan Milos
Ivana Milos started their venture as
wine producers
and brought olive oil production to their farms later on. The extra virgin olive oil is produced with the help of Oblica and Pastrica cultivar. The oil is produced using the cold-pressed mechanism. The producer has won the gold medal for its olive oil on the New York International Olive Oil Competition.
Marco Polo
Marco Polo extra virgin olive oil is made by Blato. It is produced in the region of
Korcula
through mechanical processing. The olive varieties used by them are Lastovka, Oblica, and Drobnica.
PZ Postira Brac
PZ Postira Brac is one of the leading producers of olive oil. In Croatia, there are 18,000 hectares of land used for the plantation of olive trees with 30 percent of it in the
Brac island
. With about one million olive trees, it is the nation's largest olive grove.
Brachia Brac
Brachia Brac olive oil has a very beneficial effect on the human body. The producer has been delivering a top-class product for a really long time. It has been included in the Olive oil identity exhibition, listed in Flos Olein-the famous olive oil guide, and received multiple awards. If you want to immerse yourself in an exploration spree of the Dalmatian flavors then do book your stay somewhere around Klis. They offer you a welcome drink and offer olive oil tasting accompanied by yummy home-made bread. Other than that you can even choose to go for a travel spree on olive oil Dalmatia roads with multiple trees planted for olive oil production.
Olive Oil Kvarner - A Cultural Heritage
Kvarner is a region full of stories and emotions. It is an ecologically unpolluted area that is rich in cultural and historic heritage. If you ever visit Croatia and
Kvarner
, the beauty and peaceful vibes will seep into you. The combination of islands, sea, and highlands are exceptional combination that you will love to explore. Other than that, the Kvarner region is famous for its olive oil production. Once you enjoy the taste of
Istrian truffles and Istrian wines
in Istria you can move to Kvarner to taste their local food and taste the olive oil produced in Kvarner. There is no doubt Croatia has amazing
regions to visit like Istria, Porec, Pula, Split, Brac, and Dubrovnik
but it's always a good idea to explore a less popular region like Kvarner. These give the authentic local feel that every tourist yearns for in a trip.
Uljara Punat
The Uljara Punat is a producer of olive oil. The Punat oil mill is known for producing tons of olive oil. The first day of its operation processed 15 tons of olives. It is a modern processing plant that has been operating for quite a few years. With one of the largest olive processing plants in Krk the mill is trying to double its production of olive oil and deliver the best.
OPG Andelko Pahlijina
OPG Andelko Pahlijina is one of the famous olive growers from Rab. The producer believes in taking extra care of olives to make sure the produce is the best. This has resulted in multiple awards and recognitions for the olive oil. It won World's best olive oils for the 2018 competition in New York. It received a gold medal in the year 2018 for the extra virgin olive oil named "Anima Arba". It's interesting to note that Anima Arba oil is obtained from cloud varieties in most cases. In fact, some part of its olive groves is in the possession of Pahljina family for generations. You can book a visit to the olive oil producers for oil tasting with your travel advisor. It will be a different kind of experience and we are sure Kvarner won't disappoint you. We highly recommend coupling your visit with
booking your villas with Villsy
so that your stay is wonderful and you get to explore the beauty of Kvarner along with tasting sumptuous delicacies in the villas. We hope you liked getting closer to the wonderful olive oil being produced in the confines of Croatia. We as Croatians are proud of our olive oil farmers and we hope even you have a special place for them now.