Why can summer be a good time to visit Croatia?
Many people feel like Croatia gets too crowded during summertime. But if you choose your accommodation wisely, you can manage to avoid touristy spots. Besides, this country has numerous remote areas that can offer the peace of mind you're searching for.
The climate in Croatia is more than welcoming. The coast has a Mediterranean climate with warm summers, while the continental inland tends to get a bit hotter during summertime.
Visiting Croatia in May and June
The early summer months offer excellent temperatures between 23 and 27 degrees. It is the ideal time for sunbathing without worrying about harsh sun rays. And the best part about visiting Croatia during the early summer months is that beaches have little to no touristy crowds. Besides, the water is warm enough for swimming and water sports. In May and June, sightseeing and outdoor activities can be performed all day long without transportation or weather pressure.
Visiting Croatia in July and August
This period is the peak season on the Adriatic coast. It is a good time to visit Croatia if you're looking for a buzzing city and interesting nightlife. Remember that beaches get crowded during this time of the year. But the advantage is that there are numerous social and cultural activities organized. It is the recommended time for island hopping, exploring national parks inland, and joining a diverse music festival scene.
What to do in summer 2021 in Croatia?
The first thing you need to do is take the COVID-19 regulations seriously. And this means that you can have a hassle-free and safe stay by booking a private villa. It will ensure the highest cleaning standards are met and will diminish your exposure to other tourists in the area. Secondly, you need to include in your itinerary one or more of the following activities!
#1 Visit Southern Istria for cliff jumping
If you are up for an adventure, a visit to southern Istria is a must during summer! This is the perfect Croatian destination for cliff jumping! Near Pula, on Kamenjak Peninsula, incredible cliffs lay around waiting for you to boost your adrenaline! Besides, the water in the area is excellent for snorkeling!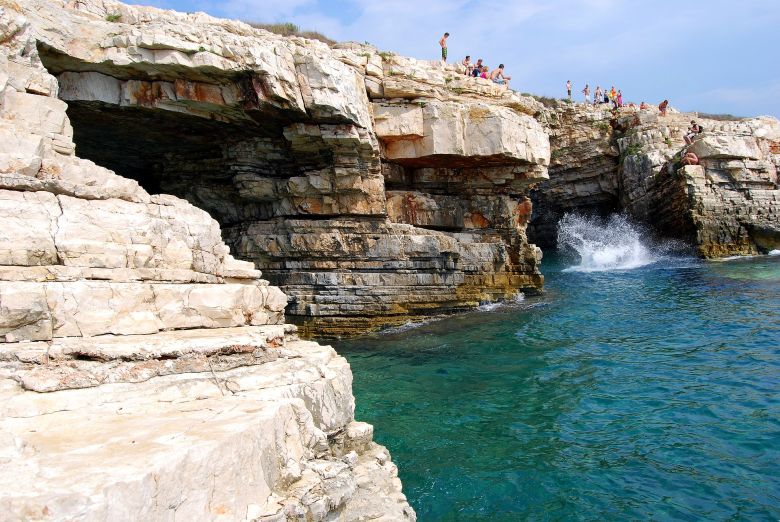 #2 Explore local craft beer in Zagreb
Summer is the perfect time of the year for beer tasting in Croatia! There are numerous beer gardens that will help you discover some of the best locally produced beers. And we recommend you start your trip to Zagreb. This buzzing city is popular for its wide range of craft beers served in bars and pubs!
#3 Admire the summer sunset in Rovinj
If you love nature and sunsets, a visit to Rovinj is a top choice for you. This is a beautiful coastal city, where the sunset is one of a kind. The sun will appear to linger in the sky for longer than anywhere else in Croatia! If you want to make your evening the best, you can sit at one of the Michelin star restaurants on the waterfront. Or you can join a sunset cruise to watch the sunset and the dolphins playing in the dusk.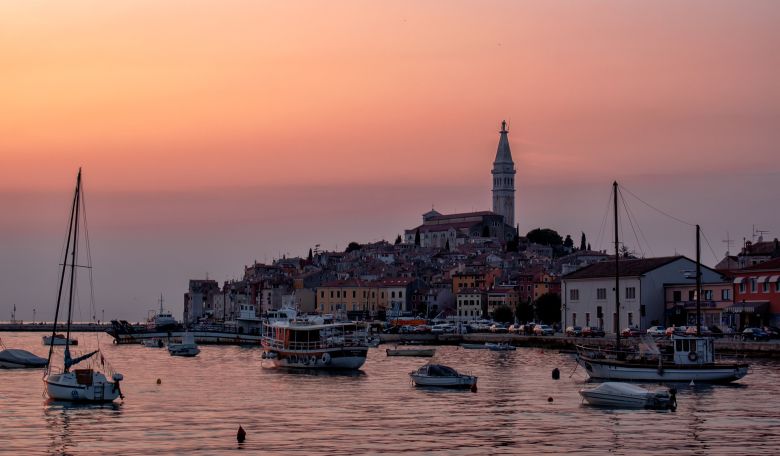 #4 Check the local markets in Split
Split is a gorgeous coastal city in Dalmatia. And if you're a morning person, you should definitely check the local markets. There are several farmers joining them, offering access to local produce and seafood. You can get the chance to sample local wines, olive oil, or even honey! Everything is loud, colorful, and lively, which is a good opportunity to spend the day like a local.
#5 Visit Motovun and try some truffles
Istria has numerous local delicacies to offer. But the best ones are the truffles! So, an excellent summer activity in Croatia is eating truffles in Motovun. Motovun is a nice hillside town surrounded by an oak forest. So, you can spend some time outdoors hiking or biking in some incredible Istrian views.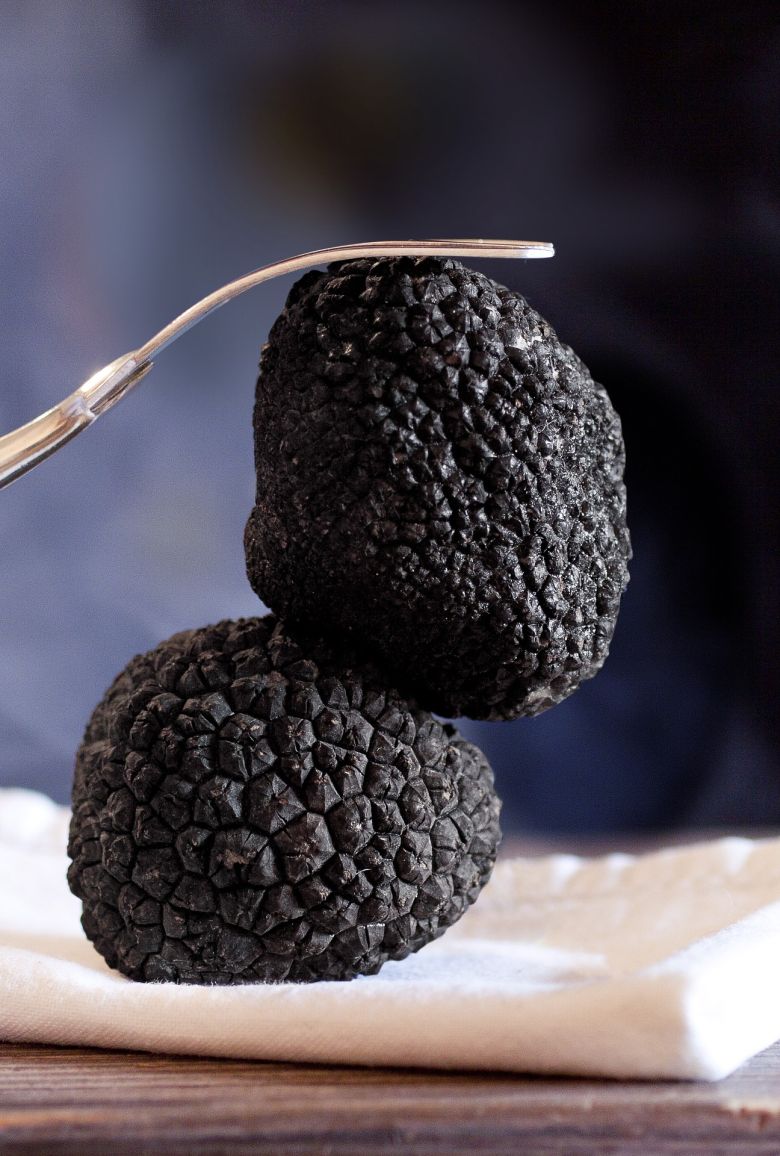 #6 Explore Skradin
Skradin is a lively small town near the Krka National Park. It is a recommended stop during your trip to Krka so that you enjoy some local cuisine and delicacies. Afterward, you can explore the national park, hike, or canoe, depending on your preferences. Our tip is to check out the local wineries for a taste of some premium Croatian wines!
#7 Admire the Sea Aquarium in Pula
No matter if you're traveling with your family or not, a stop at the Sea Aquarium in Pula is a must! You can check a wide array of fish, amphibians, and reptiles. But make sure you climb to the roof to admire the gorgeous view over the sea and islands!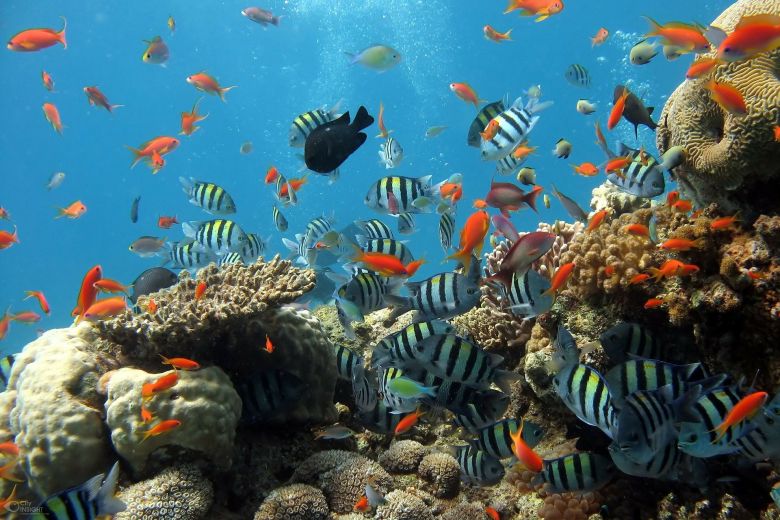 #8 Go sailing
Another interesting summer activity in Croatia is sailing! It is a distinct approach to island hopping, and it offers an intimate trip abroad on a yacht. Usually, such trips are made for up to ten people. And we can tell you from our experience it is the best way to travel from city to city and explore everything Croatia has to offer!
#9 Marvel at some of the most gorgeous waterfalls in Plitvice Lakes
Plitvice Lakes is a top destination in Croatia no matter the time of year you visit. But during summer the terrace lakes and falls will offer an interesting light show! The turquoise waters are world-famous and are surrounded by massive forested hills. You can reach this park with a two hours drive from Zagreb, being the perfect day trip during your stay!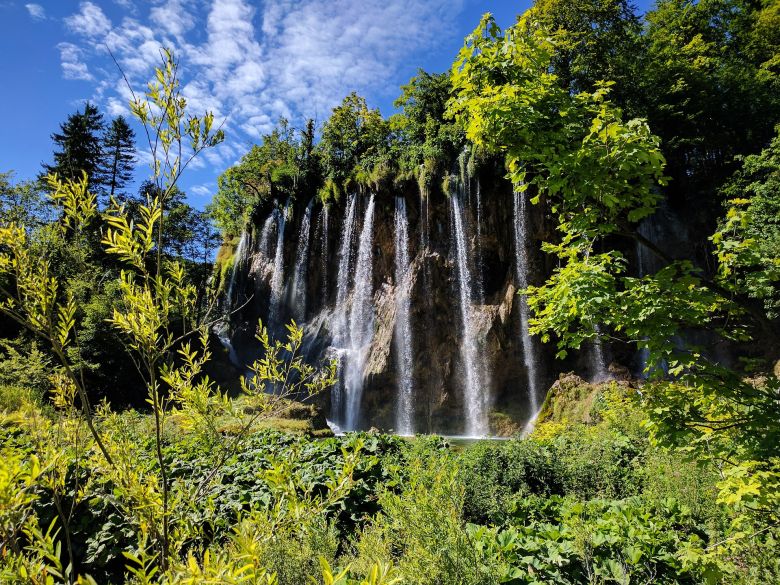 #10 Get adventurous in Omis
Near Split, you'll discover a small historical town named Omis. And even though this area doesn't get the same recognition as Split, we can tell you it is the best Dalmatian destination for adventure lovers. You can kayak up and down the coast, or you can go rafting or canyoneering in the Cetina river. Our tip is to check out the zip line, which will take you across the Rocky Mountains and over the Cetina River.
What to pack for a comfortable stay?
Overall, the summer in Croatia is comfortable. But you should know that sometimes the weather can become challenging. It is best to bring normal beachwear and cover-ups to use as daywear. Also, don't ignore the need for comfortable hiking shoes if you plan to spend time outdoors. It is a good idea to bring some lightweight raining gear and a small backpack, too!
Why villas with a pool are the best accommodation solution in the COVID-19 era?
Now that you know why you should visit Croatia in summer 2021, you most likely wonder whether it's ok to travel during this pandemic time. We can say that you can follow with ease the COVID-19 regulations and still enjoy your 2021 vacation. Our top recommendation is to book a villa with a pool for summer 2021. Besides being secure and limiting your interaction with other people, booking a Croatian villa can offer numerous other benefits.
Safe and cost-effective booking solution for summer 2021 in Croatia
The main reason why you should book a villa for summer 2021 in Croatia is safety. You won't have to interact with other people, since the place will be only for you. Besides, it is a cost-efficient solution that will save you some money compared to other accommodation solutions.
Access to complete privacy during your stay
Another reason why you should rent a villa for your vacation is privacy. You'll have the entire place for yourself, meaning that you won't have to worry about curfew hours. When booking a villa with a pool for summer 2021, you will not have to worry about check-in or check-out since you'll be doing that without interaction with other people!
100% premium amenities
Since we live in challenging times due to the pandemic, you'll need for a comfortable stay the best amenities available. And a villa with a pool can offer you that! You'll receive access to a private pool, with plenty of privacy and the ability to use it as you please.
Meal planning based on your needs and expectations
Every villa for rent comes with a private kitchen. This means that you can cook your meal and enjoy your breakfast at your desired time. Besides, if you're worried about COVID-19 safety, most local restaurants offer home delivery. You can enjoy your meals in complete privacy and safety!
Premium standards of cleanliness
Since there is a need for proper cleaning, spending summer in Croatia in a villa for rent is a must. All villas meet the industry's highest standards for cleaning. And the best part about renting a villa with a pool is that it is a highly-modern solution. Each room offers plenty of space, it is renovated and extremely comfortable.
Focus on safety
It is ok to worry about you and your family's safety during your travels. But if you're planning a summer vacation in Croatia, you should know that the safest accommodation type is a villa for rent it comes with the best safety measures to ensure you'll have a hassle-free stay.
Family-friendly and pet-friendly villas for rent
Many people have specific travel checklists. And if you're traveling with your family or your pets, you'll need a special accommodation solution to meet such requirements. Luckily, all villas for rent are suitable for families and focus on a pet-friendly environment. You'll get access to a spacious villa to suit such needs! Besides, you'll be able to explore Croatia with your little ones and your four-legged friend!
Rapid access to top local attractions
No matter which your summer 2021 travel destination will be, a villa with a pool for rent will get you rapid access to the city center. You can save some transportation money by being close to the main local attractions. Besides, it is an excellent way to spend your time in Croatia: walking around will show you another face of this beautiful country.
Impressive views
A gorgeous sea view over the coastal area or breathtaking mountain scenery is all achievable when renting a villa in Croatia. You can sit and relax admiring such impressive views! We guarantee that it will help you start your morning with good vibes!
Rapid access to picturesque villages, historical sites, beaches, and natural parks
Another reason why you should book a villa with a pool for summer 2021 is the ease of access to local attractions. Blue flag beaches, national parks, and remote picturesque villages can be reached out with ease from a villa. So, get ready to spend your day outdoors and regroup at your villa for a comfortable night's sleep!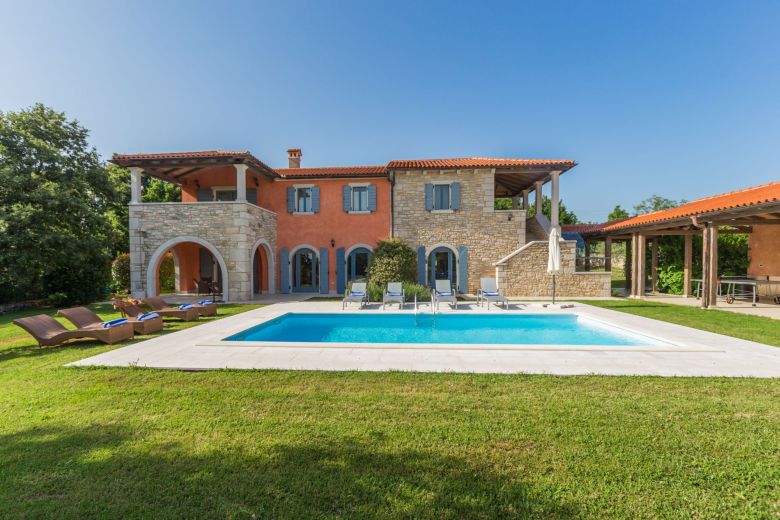 The bottom line: summer in Croatia can be comfortable if you rent a villa!
We understand that traveling is challenging due to COVID-19 pandemic. And this is one of the reasons why we recommend you consider booking a villa for rent. It can help you make the best of your vacation!
Start by choosing your Croatian destination! Numerous historic cities, natural parks, and hiking trails wait for you to explore. And you won't have to worry about the safety of your stay! Each villa for rent allows you to limit the interaction with other people, making it the best accommodation solution for 2021. Check-in and check-out are done individually, without the need for interaction with the staff. Besides, you'll get the entire place for yourself and benefit from the best cleaning standards. At VIllsy, we aim to help you make the best of your stay in summer 2021. So, each villa with a pool for rent is carefully chosen and verified to ensure your safety!