Every Christmas is a perfect time to make merry, relax and enjoy quality time with the people you love. It doesn't matter if you're trying to make up for lost time or simply break free from the hustle-bustle – the best time is upon us; Christmas.
Croatia is one of the best places in the world to spend a lovely Christmas vacation. Its medieval walled cities, old harbour towns, and national parks offer you an exotic and relaxing feel.
The coastline of Croatia is well-known for its mild climate, lovely people, and stunning nature. Its beachside villas adorn the shoreline and spread up the hillsides, allowing you to live your dream vacation for a far less price than you may expect.
Let's talk about some stunning villas to look out for on your trip and how you can spend the best Christmas vacation in Croatia!
Choose a luxury villa for your Christmas holiday
Christmas holidays are more fun with privacy, comfort, and freedom to do whatever you like. This lovely atmosphere is exactly what a luxury villa presents.
Spending a Christmas vacation in a stunning Croatia villa is an experience second to none. The type of villa you pick would depend on;
Size of your preference.
A budget that suits your unique needs.
The location and what the insides look like, remember a villa is a fancier home away from a home.
Innovative features like; Gaming area, beautifully constructed restrooms, pools, gyms, and a movie theatre.
Lastly, the activities you will love to indulge in!
There are plenty of villas available to choose from, it's all up to you to pick the one most suitable for you!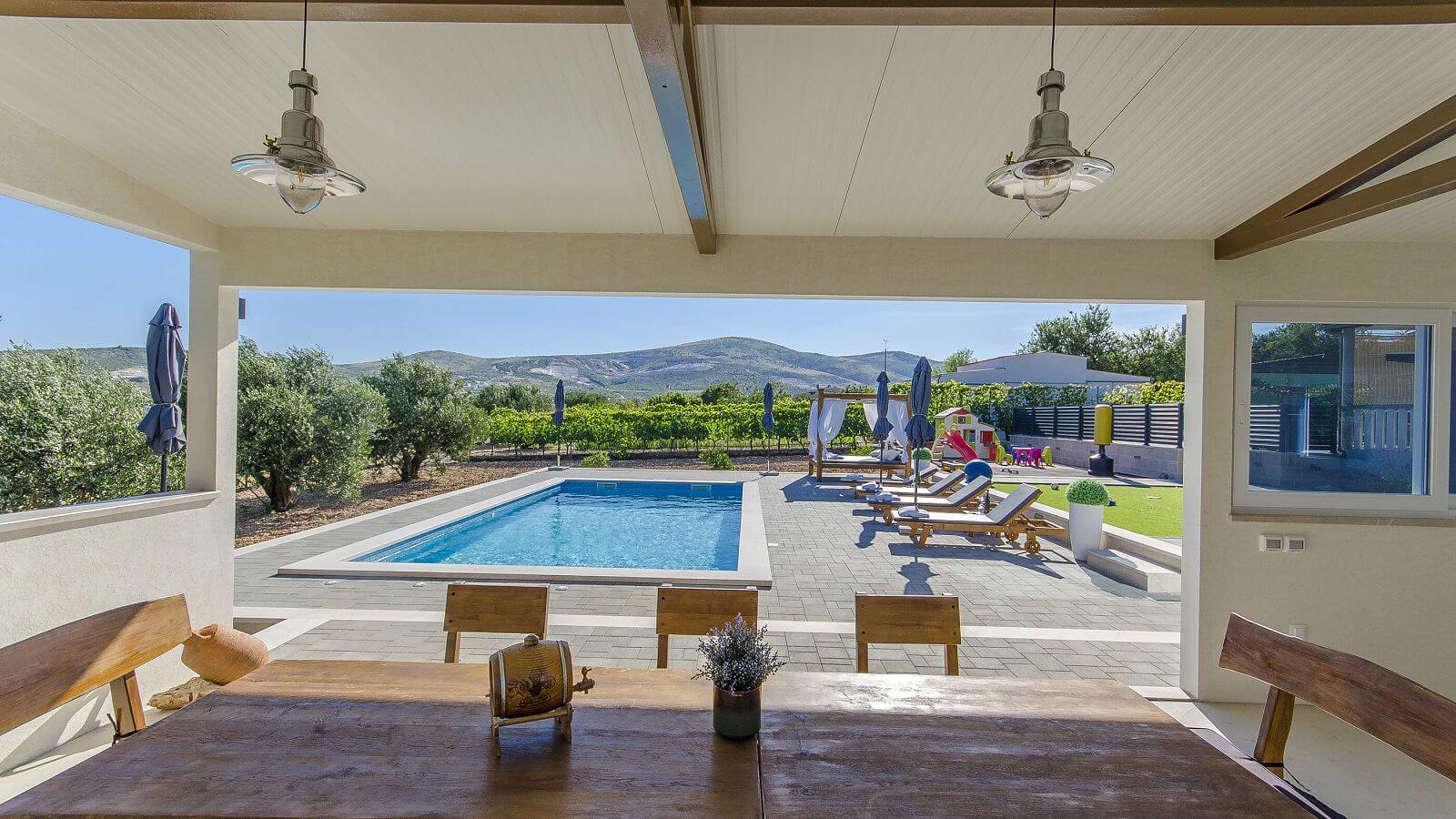 Beautiful villa with Seaview near Split
A view overlooking the sea is one of the most stunning sights on the Croatian coastline. Split, the largest Croatian coastline has one of the most immaculate sea views making it perfect for a mid-winter vacation.
You can enjoy this breathtaking environment while admiring the splendour of the sea from your villa. A trip to Split this winter would be both delightful and unforgettable.
Here are some villas made irresistible by the sea view;
Villa Alka
This lovely villa offers a great spot to relax, enjoy delectable Croatian cuisine, and enjoy the pristine waters and long sunsets at the pebble beach.
Jumping into the pool and spending the entire day tanning would be perfect for our loners. It is suitable for 8 people, close to all important places, and comes with a parking lot amongst other benefits.
Villa Alka is the perfect spot to appreciate all of nature's beauty.
Villa Bepo
This luxurious villa situated in Plano is a lovely place to unwind. From the lounging, pack of fun activities, and cuisines, your time will undoubtedly be full of memorable experiences, one that you will cherish forever.
If you love to wake up to the lovely view of the sea, a green space, and the sounds of a garden? Bepo is your option.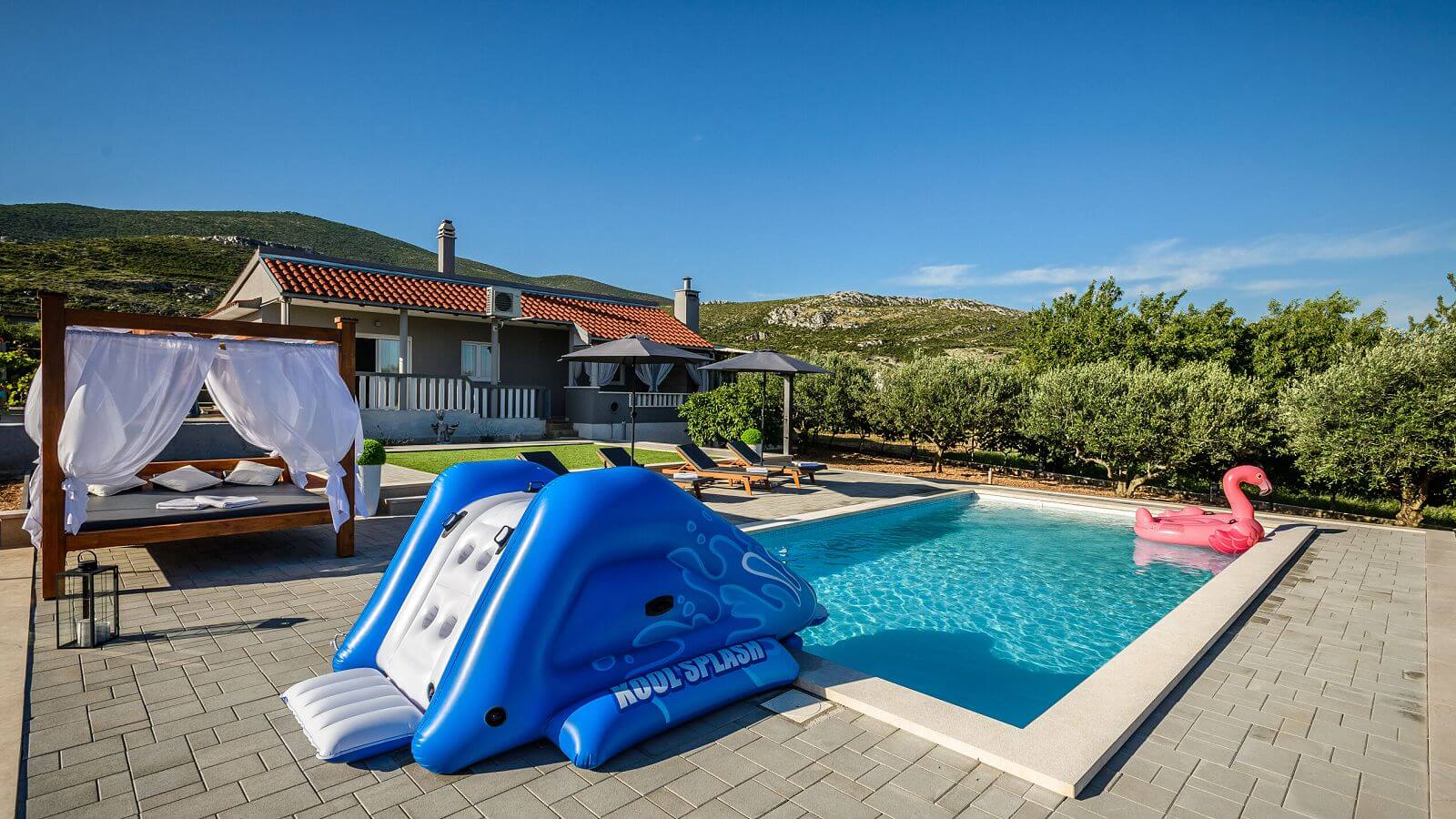 Villa Damjan
Villa Damjan is just a kilometre from Okrug Gornji, a Dalmatian village and vacation destination.
The highlights of this exquisite villa lie in its cosy evenings with fine music and tasting of fish, wines, olive oil, and bread.
Damjan comes with a lovely kitchen, a fireplace, 4 double-sized bedrooms, access to a terrace or balcony, 2 bathrooms with showers, and a hairdryer all to give you the comfort and luxury you desire.
Lastly, the Okrug Gornji Fish Festival is something you'll be thrilled to check out!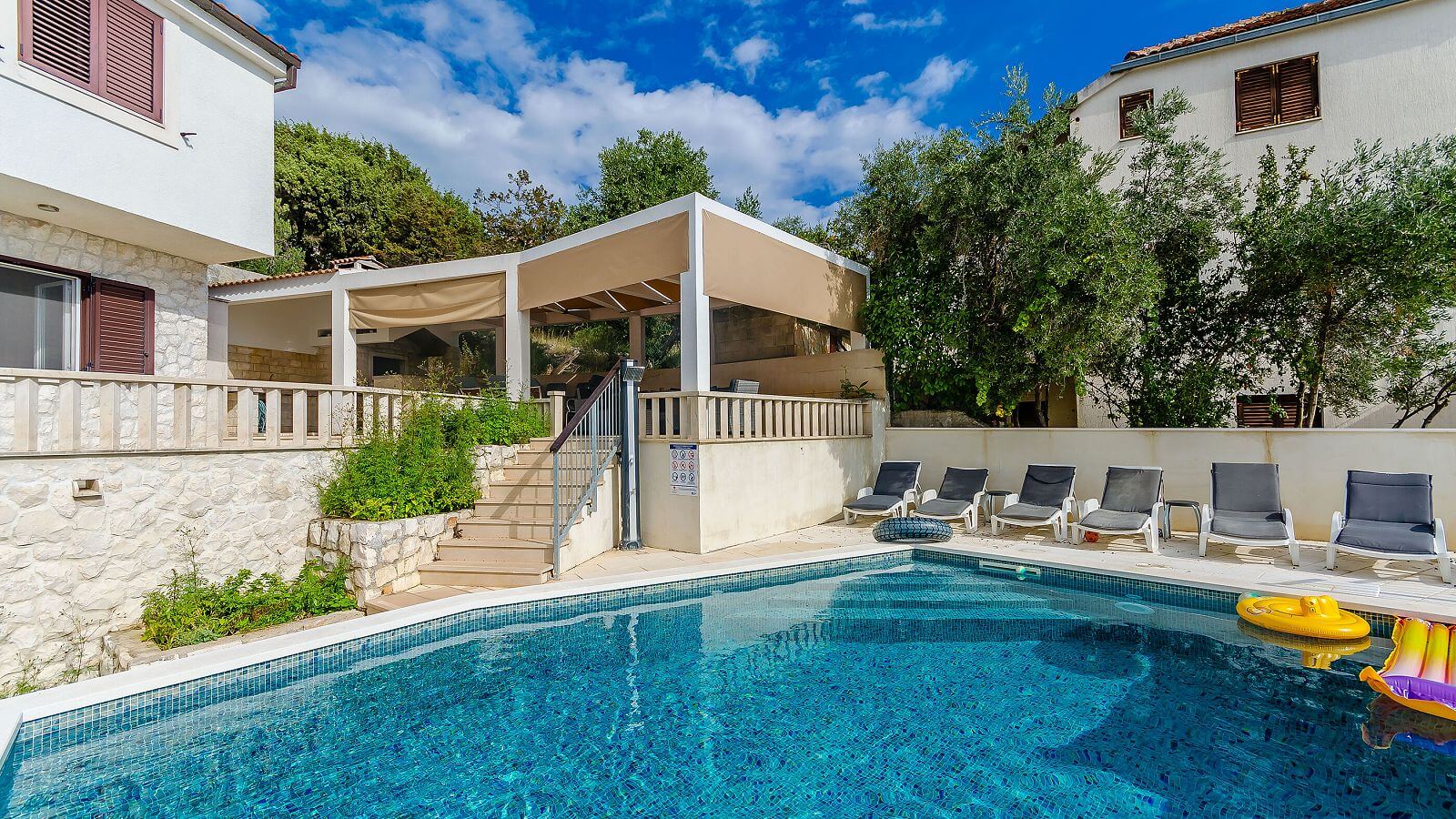 Luxury villa Perle near Pula
Villa Perle is a fanciful spot giving you a chance to take in Istria"s natural beauty. It is a two stories recently constructed villa, meeting the modern-day villa plan. Its location makes it easily accessible to the city, shops, beaches, restaurants, and all areas you'd need to go to.
The villa is completely gated and has a swimming pool, a BBQ, and room for 3 automobiles available to visitors. This luxurious has a place for everything you'd like to do!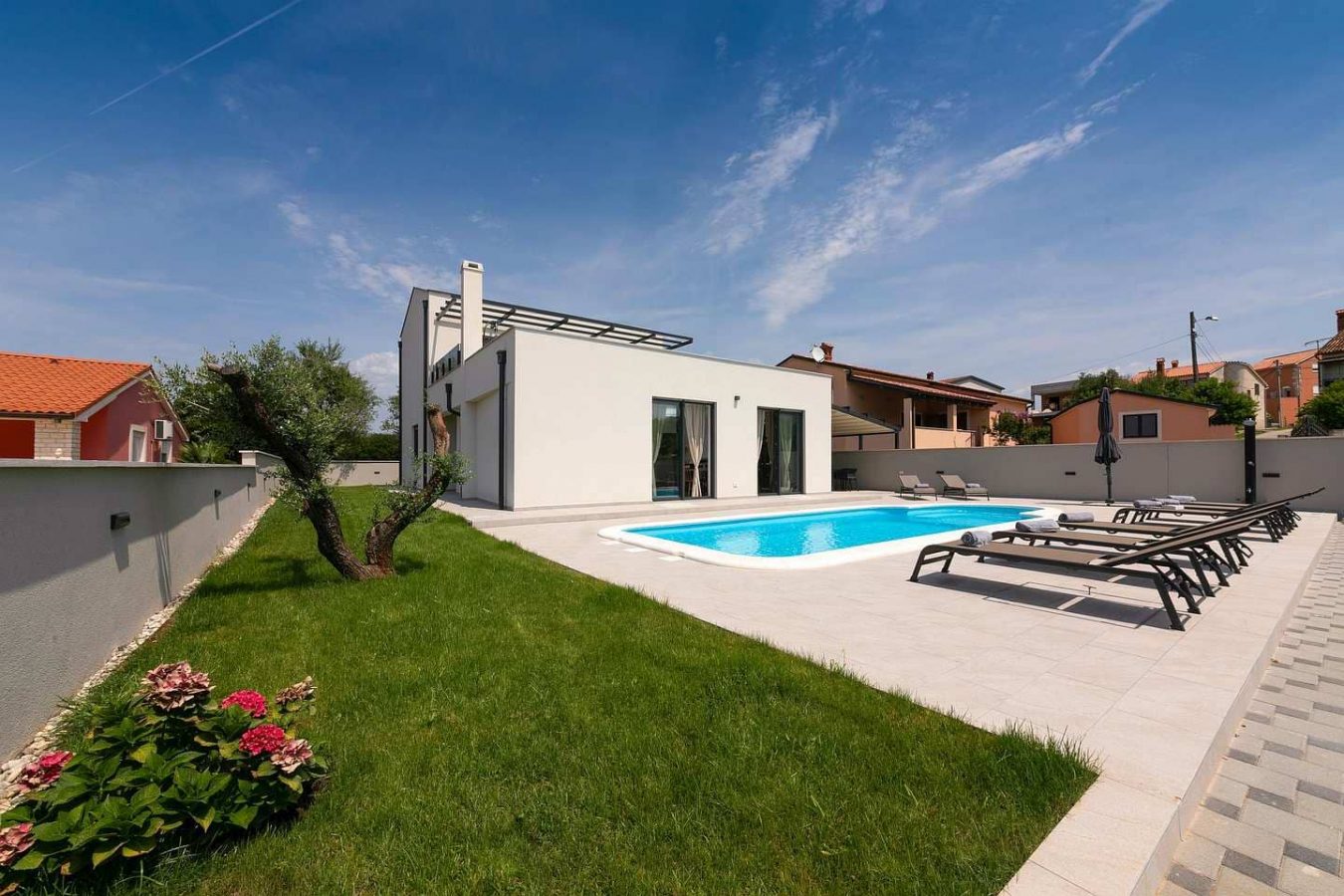 Villa San Martino in Rovinj
One of Istria's most sparkling places is Rovinj. It portrays the Mediterranean way of life. Spending your Christmas here would indeed be a dream come true.
This lovely villa is a stylish new, historic vacation home located on the outskirts of the village. The stone house has impressive features that give it a unique appeal and will attract even the pickiest visitors. There are shops and decent restaurants not far from the property.
A large swimming pool with a hydromassage area, a covered terrace, barbeque and gas cooking plates, a kids' playground and three parking lots are some of the reasons Villa San Martino is a well-loved holiday spot for many.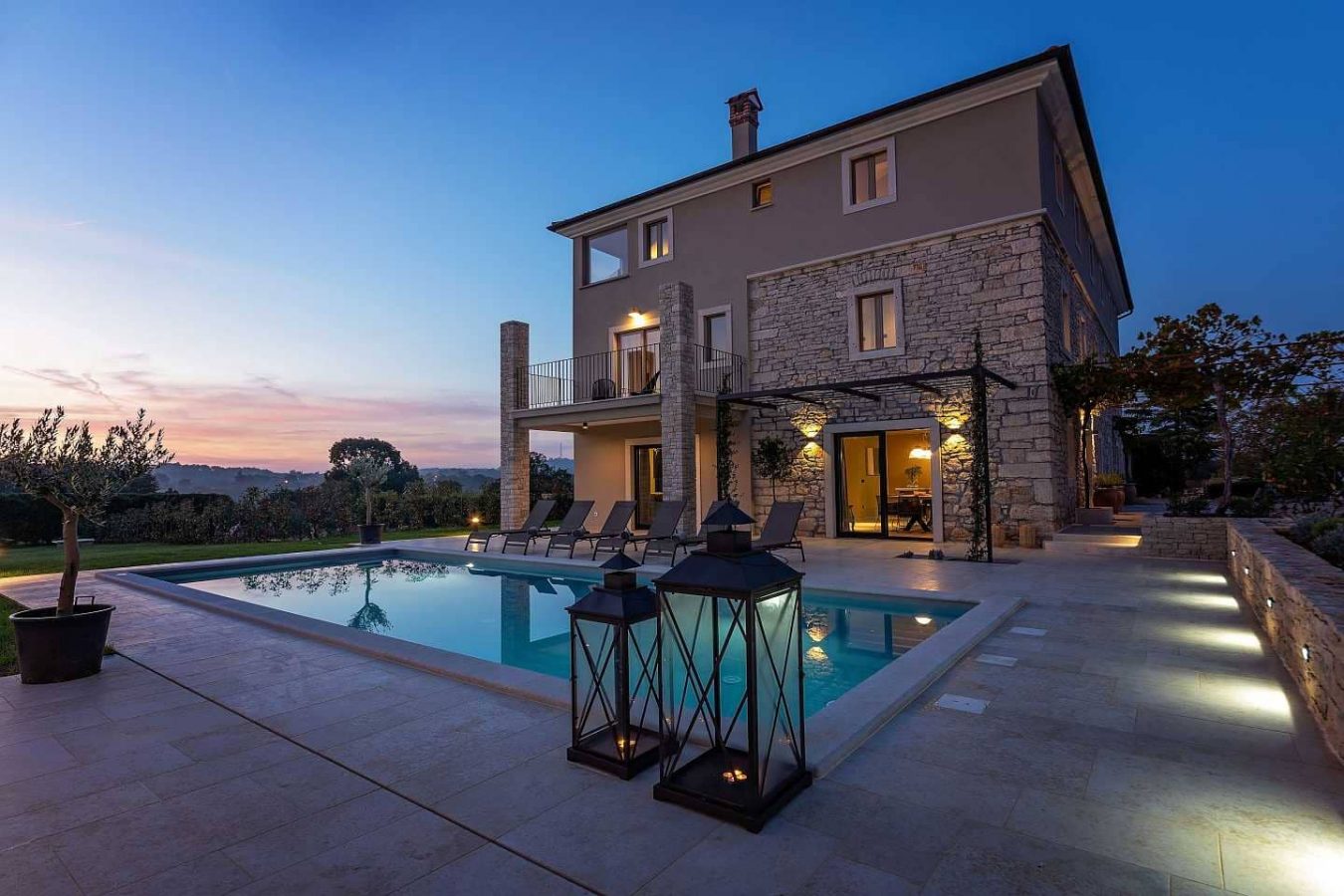 Christmas holiday in stone Villa in Porec
Stone villa is a beautiful structure, built in 1905 in a small village near Porec. It is enclosed by a stone wall, a metal fence, and a green hedge. This lovely stone has been preserved for a long time, giving it a special feel and an anciently beautiful appearance.
The stone villa was renovated in 2007 to meet the current Istrian design. The new and tasteful decoration brought it further alive. It is offered fully furnished in a rustic design.
Spending your vacation here would be an amazing experience. Porec remains one of the most popular vacation spots, hence booking your accommodation in Porec early would be a wise call.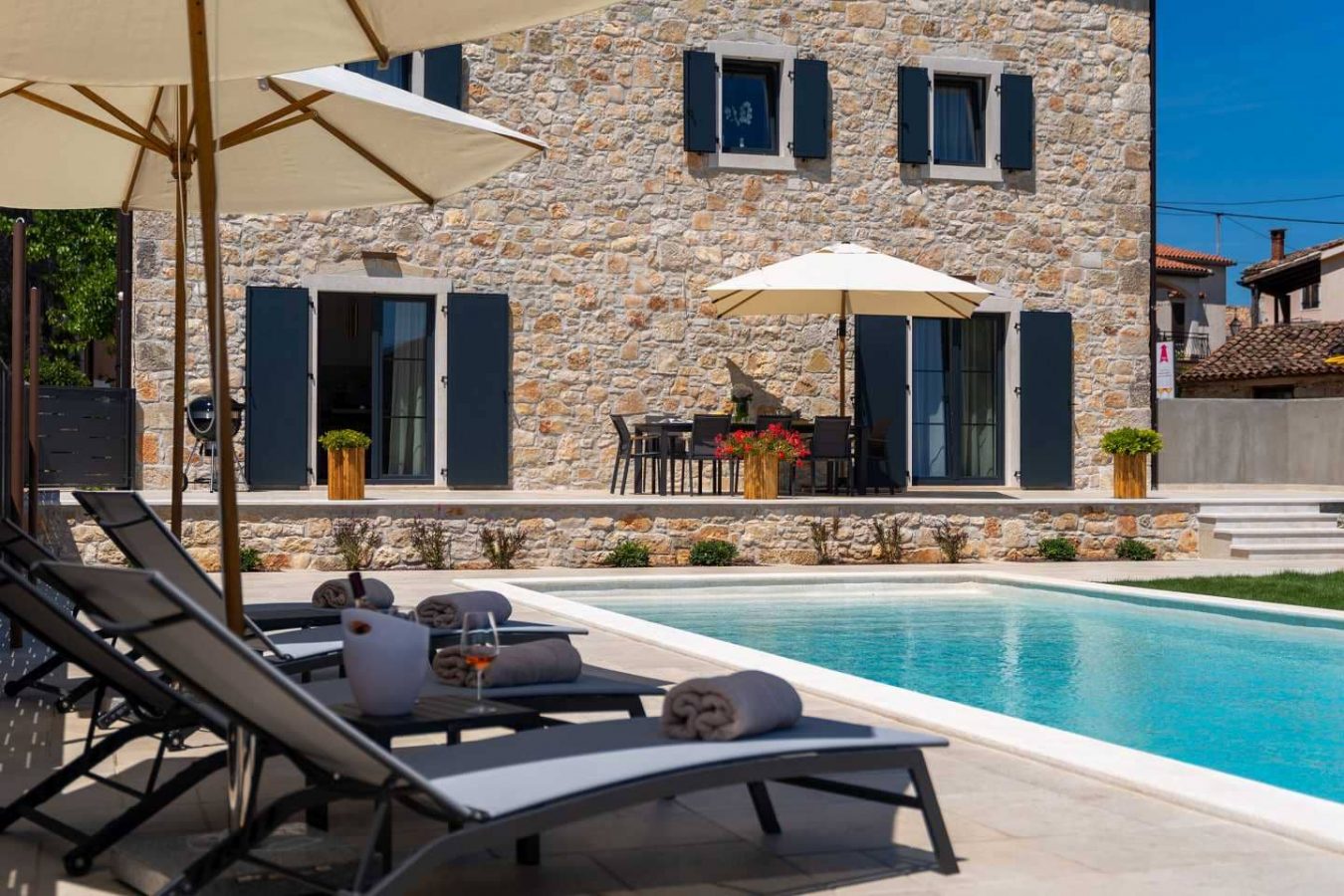 Enjoy a villa with an indoor pool in Omis
Omis, the second-largest Croatian city, houses one of the best villas with an indoor pool.
The luxury of a villa would be incomplete without an indoor pool, this is why Villa The View is top-rated in Omis. This villa comes not just properly furnished but also with an indoor pool.
You can decide to spend the entire day lounging in the sun in the indoor pool. It is a serene spot to relax and feast your eyes! It's Christmas, let's make your dream come true by giving you just the perfect villa.