Are you longing for a summer getaway filled with stunning landscapes, crystal-clear waters and rich cultural experiences? Look no further than Croatia, a captivating Mediterranean gem that offers an abundance of natural beauty and historical treasures. To make your holidays in Croatia truly unforgettable, consider booking a dreamy villa.
In this article, we will guide you through the process of finding the perfect villa, provide reasons why renting a villa is the ideal choice, offer essential tips for booking, highlight must-see attractions in Croatia and address frequently asked questions.
Where to find the perfect villa?
When it comes to finding the perfect villa in Croatia, you'll be spoilt for choice with the abundance of stunning locations available. From the picturesque landscapes of Istria and the captivating coastal charm of Dalmatia to the historical allure of Dubrovnik and the enchanting islands of Hvar and Korčula, Croatia offers a diverse array of regions to fulfill your villa dreams.
To embark on your search for the ideal villa, a great starting point is to explore reputable vacation rental websites such as Villsy. This platform provides a comprehensive selection of villa options, allowing you to tailor your search according to your preferred location, desired amenities and specific budget.
With Villsy's user-friendly interface and extensive listings of exquisite villas, you'll have no trouble uncovering the perfect Croatian retreat that aligns with your unique preferences and requirements. Take advantage of Villsy's reliable services and comprehensive resources to unlock a world of exceptional villa experiences in Croatia. With their assistance, you can navigate the vast selection of available villas with ease, ensuring that your quest for the perfect Croatian villa is both enjoyable and rewarding.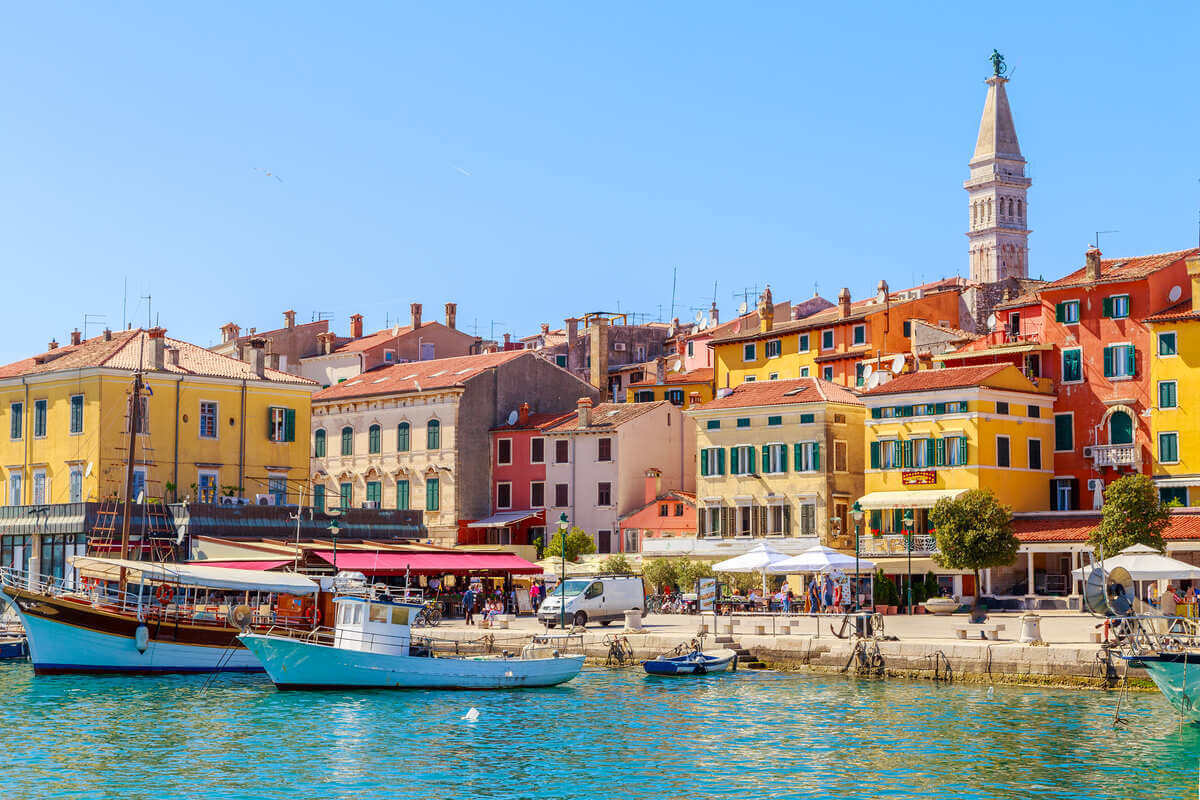 Why rent a villa?
When it comes to choosing accommodation in Croatia, renting a villa emerges as a highly desirable option for selective travelers seeking a truly exceptional experience. The advantages of opting for a villa over traditional lodging, such as hotels, are plentiful and far-reaching.
At the forefront is the unmatched sense of privacy and exclusivity that villas offer, providing an intimate and secluded setting where you can fully unwind and rest in tranquility. In addition, the spaciousness of villas allows you to spread out and luxuriate in the abundant room, affording you the freedom to move about freely and make yourself at home in a serene and inviting environment.
The cozy atmosphere of a villa feels like home, making you feel comfortable and allowing you to blend in with the local culture. Villas often have great amenities, such as private pools for relaxing in the Croatian sun, beautiful gardens where you can unwind in nature, fully equipped kitchens for cooking delicious meals at your own pace, and lovely outdoor dining areas where you can enjoy meals with breathtaking views.
Staying in a villa gives you the luxury of having all these conveniences, so you can create special memories and have an amazing Croatian vacation filled with comfort, beauty and a sense of belonging.
Tips for booking a villa in Croatia
When it comes to booking a villa in Croatia, a little preparation and careful consideration can go a long way in ensuring a seamless and delightful experience. Here are some valuable tips to keep in mind.
First and foremost, plan ahead. Croatia is a highly sought-after destination, especially during the peak summer season. Therefore, it's advisable to start your search early to secure your preferred villa and desired dates.
Next, define your needs and preferences. Consider factors such as the number of bedrooms and bathrooms, location, amenities and proximity to attractions or beaches. This will help narrow down your options and find a villa that perfectly suits your requirements.
Before making a final decision, it's essential to read reviews and gather insights from previous guests. This will give you a better understanding of the quality, reliability and overall experience offered by the villa and its host. Effective communication with the villa owner or property manager is also key. Reach out to them to address any questions or concerns you may have before making your reservation.
Lastly, take the time to thoroughly review the terms and conditions, including payment terms, cancellation policies and any additional fees associated with the villa rental. Being well-informed and attentive to these details will help ensure a smooth and enjoyable villa booking experience in Croatia.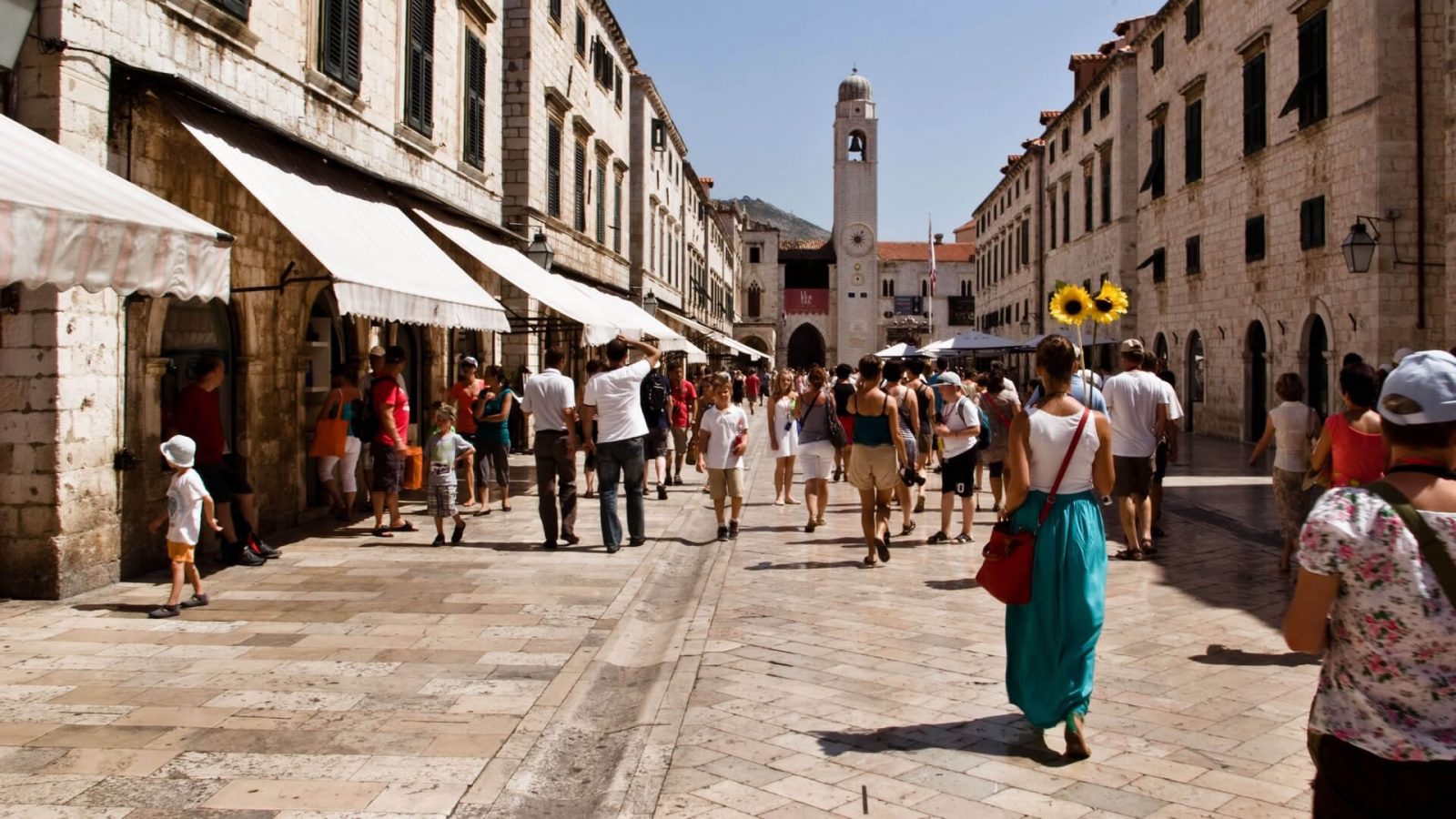 Things to do and see in Croatia
Croatia offers a treasure trove of experiences and sights that will captivate and enchant any traveler. From historic cities to breathtaking natural wonders, there is something for everyone to enjoy.
Explore the ancient walls of Dubrovnik's old town, immersing yourself in its rich history and admiring the stunning architecture. Discover the natural beauty of Plitvice Lakes National Park, where cascading waterfalls and emerald lakes create a mesmerizing landscape. There are countless exciting things to do in Dalmatia; you can embark on a sailing adventure along the Dalmatian coast, hopping from one picturesque island to another, each with its own unique charm and allure.
Visit the charming town of Rovinj in Istria, wandering its narrow streets and marveling at the Venetian architecture. Experience the vibrant city life of Split, where the ancient ruins of Diocletian's Palace blend seamlessly with modern cafes and shops. Delve into the untouched beauty of Krka National Park, where you can swim beneath the cascading Skradinski Buk waterfall. Or, embark on memorable road trips in Croatia, exploring its diverse landscapes, charming coastal towns and hidden gems along the way.
Whether you seek cultural immersion, natural splendor, or idyllic coastal retreats, Croatia offers an abundance of unforgettable experiences waiting to be discovered.
FAQ
What are the best places to visit in Croatia?
The best places to visit in Croatia include Dubrovnik with its medieval old town and city walls, Plitvice Lakes National Park known for its waterfalls and lakes and the captivating islands of Hvar and Korčula along the Dalmatian coast. These destinations offer a blend of natural beauty, cultural heritage and coastal charm, providing unforgettable experiences for travelers.
What is the best time to visit Croatia?
The best time to visit Croatia depends on personal preferences. The summer months of June to September are popular for warm weather, warm sea and vibrant coastal activities.

Spring (April to May) and autumn (September to October) offer pleasant temperatures and fewer crowds. Winter provides a quieter experience, particularly in coastal regions, and allows exploration of historical cities like Split and Dubrovnik without the bustling tourist crowds.
What is the most luxurious city in Croatia?
When it comes to luxury, Dubrovnik shines as one of Croatia's most opulent cities. Its historical charm, scenic beauty and upscale offerings make it a haven for luxury travelers. From exclusive waterfront hotels to fine dining establishments and high-end boutiques, Dubrovnik provides a sophisticated and refined experience. The city's architectural wonders and stunning views of the Adriatic Sea further enhance its luxurious ambiance.