Croatia is a beautiful country located in southeastern Europe, bordering the Adriatic Sea. With its stunning coastline, historic cities, and natural beauty, it's no wonder that Croatia is becoming an increasingly popular holiday destination. In this blog, we'll explore the reasons why you should consider Croatia for your next vacation.
Reasons to visit Croatia
There are many reasons why Croatia is a great destination for holidays. Here are just a few:
Beautiful beaches: Croatia is known for its stunning coastline, which features crystal-clear waters, perfect sea temperatures and picturesque beaches. Some of the best beaches in Croatia include Zlatni Rat, Dubovica Beach, and Banje Beach. Keep in mind that the most beautiful ones are often hidden and unapproachable by land.
Historic cities: Croatia is home to many historic cities, including Dubrovnik, Split, and Zagreb. These cities are filled with ancient architecture, museums, and cultural attractions.
Natural beauty: Croatia is home to eight national parks, including the stunning Plitvice Lakes National Park, which features turquoise lakes and cascading waterfalls. Other natural wonders include the Krka Waterfalls ,Paklenica National Park, Brijuni Islands and many more hidden natural treasures.
Delicious cuisine: Croatian cuisine is a blend of Mediterranean and Central European influences, with an emphasis on fresh seafood, grilled meats, and locally grown vegetables.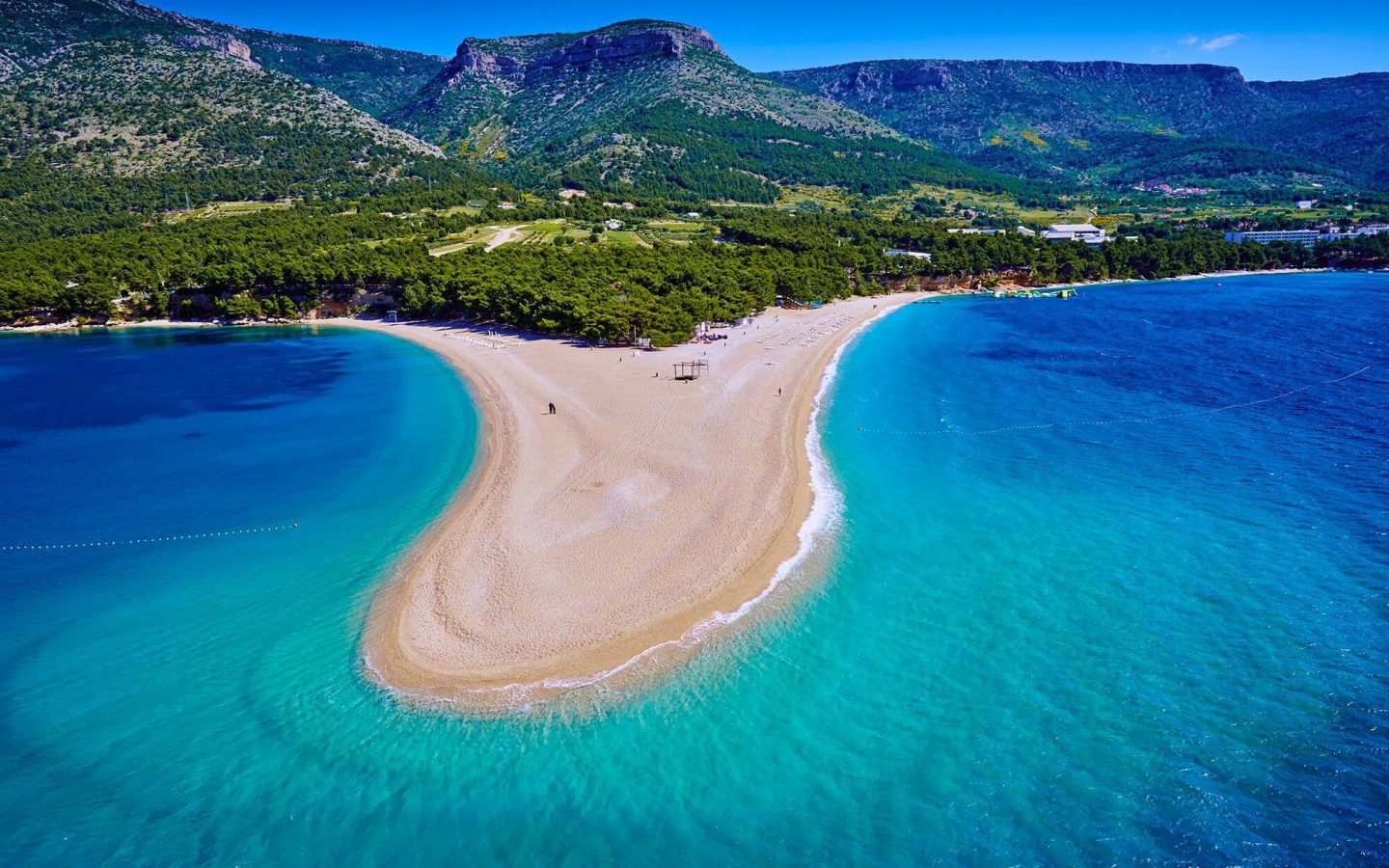 Accommodation options
Croatia offers a wide variety of accommodation options to suit all budgets and preferences. Some of the most popular options include:
Hotels: There are many hotels in Croatia, ranging from budget-friendly options to luxury resorts. Many hotels are located in coastal towns and cities, offering easy access to the beach and other attractions.
Apartments and villas: Many holidaymakers choose to rent an apartment or villa in Croatia. These options offer more privacy and flexibility than hotels and can often be more affordable for families or groups.
Campsites: Camping is a popular option in Croatia, with many campsites located along the coast or in national parks.
Travel options
Croatia is easily accessible by plane, train, or car. The country has several international airports (Split, Zagreb, Dubrovnik, Zadar etc.), with flights from major European cities. Additionally, Croatia is well-connected to neighboring countries by train, and many people choose to drive to Croatia from nearby countries.
Once you're in Croatia, there are several options for getting around, including buses, trains, and ferries. Many coastal towns and cities are also accessible by boat. You can use a guide to Dalmatia to get around easier since it can appear very unapproachable at first.
Things to do in Croatia
There is no shortage of things to do in Croatia, whether you're looking for a relaxing beach holiday or an active adventure. Here are just a few of the top attractions:
Visit the historic city of Dubrovnik: Dubrovnik is a UNESCO World Heritage Site and is known for its stunning architecture, museums, and cultural events.
Explore the Plitvice Lakes and Krka National Parks: These stunning national parks are home to interconnected lakes and several waterfalls. Visitors can hike along the trails, take a boat ride, or go swimming in the crystal-clear waters.
Relax on the beach: Croatia has some of the most beautiful beaches in Europe, with crystal-clear waters and soft sand. Some of the best beaches include Zlatni Rat (Bol, Brač), Dubovica Beach (Hvar Island), and Banje Beach (Dubrovnik).
Go island hopping: Croatia has over 1,000 islands, many of which are accessible by ferry or private boats. Each island has its own unique charm, and visitors can explore historic towns, hike through nature reserves, or simply relax on the beach.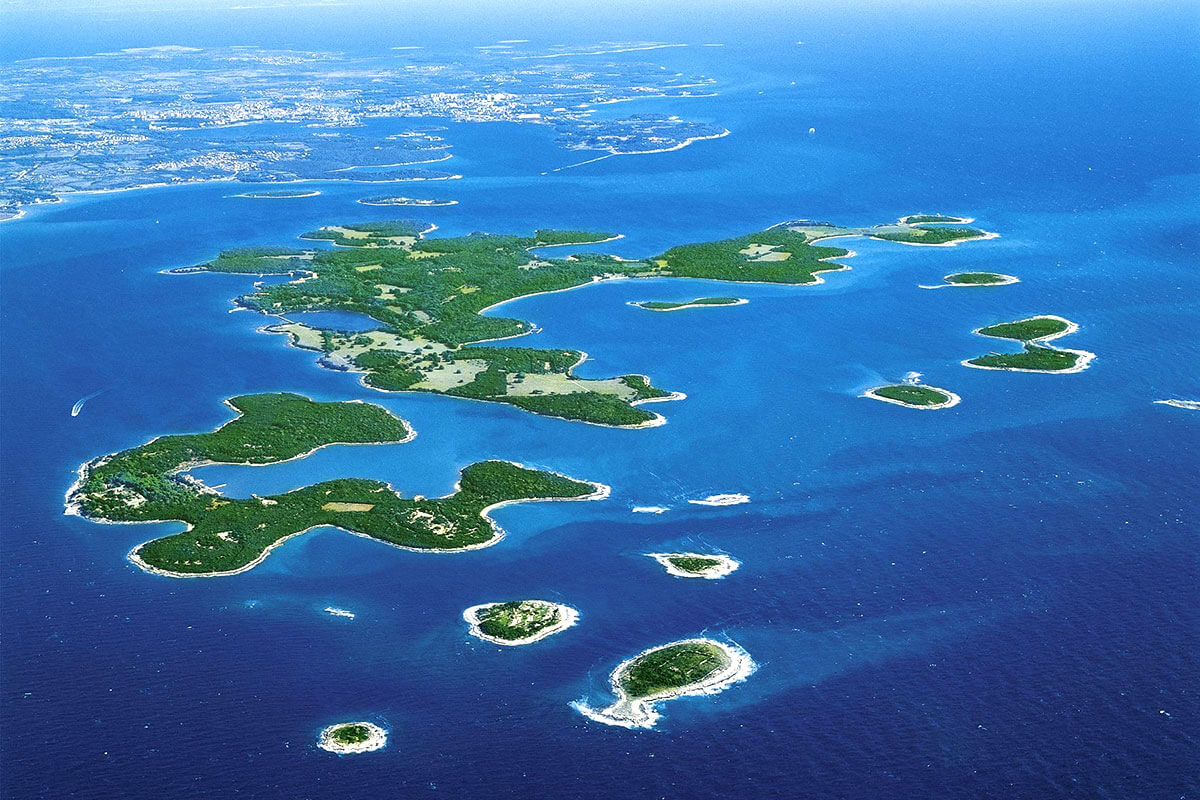 Is Croatia a safe country?
Croatia is generally a safe country for tourists. Crime rates are low, and violent crime is rare. However, as with any destination, it is important to avoid certain things in Croatia, such as walking in crowded places or accompanied by someone if walking at night and always keeping an eye on your belongings.
The Croatian government also takes safety seriously, and there are strict regulations in place to ensure the safety of tourists. This includes regular safety inspections of accommodation, transport, and other tourist services. You can always count on the fact that the Croatian government cares about tourists a lot since, so your safety will be prioritized.
Overall, while there is no guarantee of safety anywhere in the world, Croatia is considered a very safe and welcoming destination for tourists.
Conclusion
Croatia is a beautiful and diverse country that offers something for everyone. From historic cities to stunning beaches, national parks to delicious cuisine, Croatia has it all. With its friendly locals, affordable prices, and safety record, it's no wonder that more and more people are choosing Croatia as their next holiday destination. With a wide range of accommodation and travel options, it's easy to plan a trip that suits your budget and preferences. So why not book your trip to Croatia today and experience all that this amazing country has to offer?
FAQ
Is Croatia worth a trip to?
Yes, Croatia is definitely worth a trip to. With its stunning coastline, historic cities, and natural beauty, there are numerous things to do and see in Croatia.
How cheap is Croatia?
Croatia can be very affordable, particularly outside of the peak tourist season. However, prices can vary depending on where you are staying and what activities you are doing. As with any destination, it's a good idea to research prices and plan a budget before you go.
What should you watch out for in Croatia?
As with any destination, it's important to take common sense precautions to stay safe in Croatia. This includes avoiding isolated areas at night and keeping an eye on your belongings in busy tourist areas. Also, don't go on outdoor adventures like hiking or cycling while the temperatures are high.
Will the euro make Croatia more expensive?
Croatia has recently become a part of the Eurozone, letting Croatian kuna become a thing of the past. As the country was already in a not so good financial state, introduction of euro brought more peeve among Croatian public. Many shops used this as a way to raise prices while salaries stayed the same. All in all, except higher prices than last year, as people will try to cover the expenses of living in Croatia outside the tourist season.