Imagine yourself sipping on a glass of wine and enjoying an amazing sunset from the terrace of your holiday villa. Wouldn't that be perfect? Stay in touch with nature and enjoy a peaceful stay in Istria, Croatia!
Why you should visit Istria
Istria is a beautiful region in Croatia that is often overlooked by tourists. However, Istria offers visitors a lot, including stunning sunsets from your terrace. Here are some reasons why you should consider visiting Istria on your next trip to Croatia.
The seawater in Istria is crystal clear and the beaches are clean and well-maintained. If you're looking for a relaxing beach vacation, Istria is the perfect destination.
In addition to its beautiful beaches, Istria also has a lot of history and culture to offer visitors. The region was once part of the Venetian Empire and you can still see traces of Venetian influence in the architecture and culture of Istria.
If you're looking for a place to enjoy some amazing food and wine, Istria is the place for you. The region is home to some of the best restaurants in Croatia, as well as many vineyards producing excellent Croatian wines. When you're in Istria, you must try natural Istrian olive oil.
Not only does Istria have delicious traditional food, but it's known for exercising. Cycling in Istria has become more popular in recent years.
So if you're looking for a beautiful and relaxing place to vacation, be sure to add Istria to your list!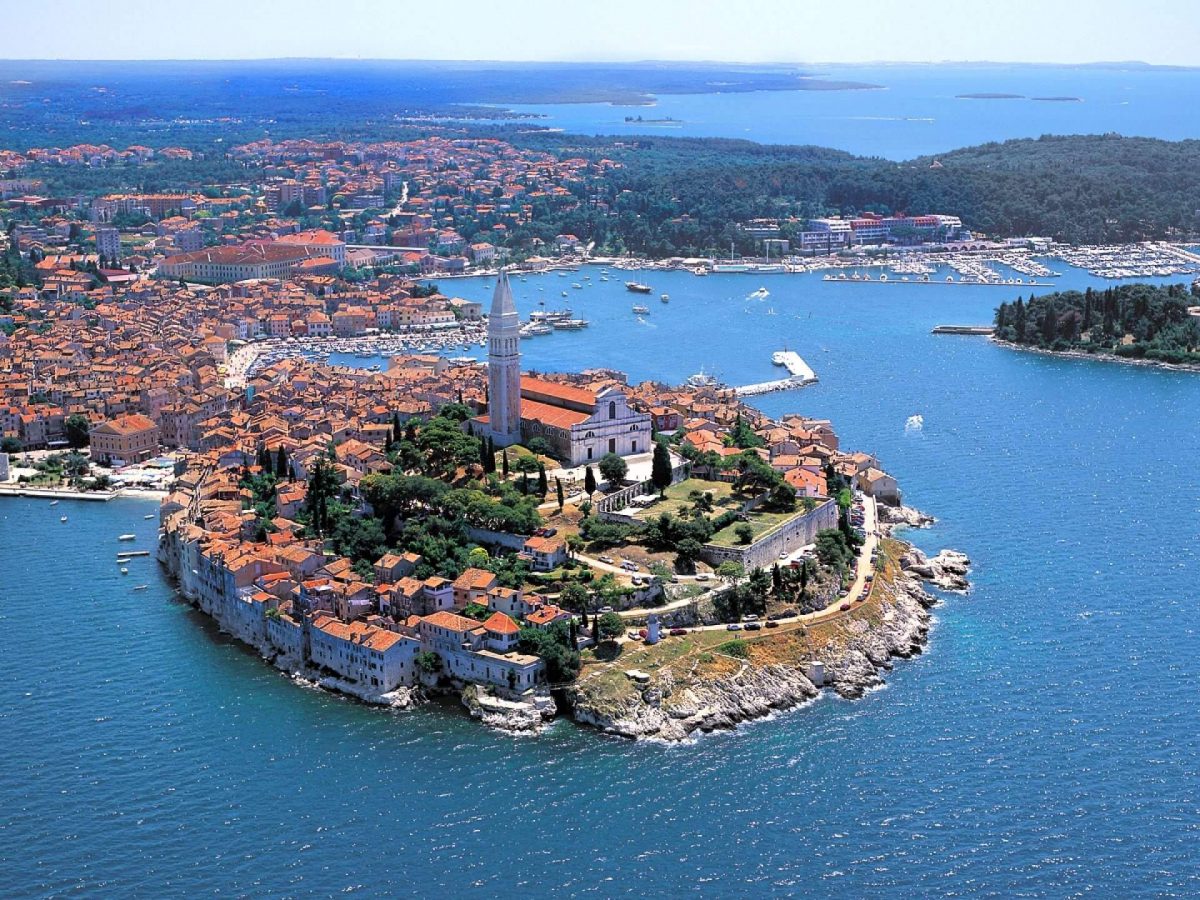 Where to go in Istria for the best sunsets?
Istria is a beautiful region of Croatia that is well-known for its stunning sunsets. If you're looking for the best place to enjoy a sunset in Istria, there are a few great options to choose from. One popular spot is the town of Rovinj, where you can watch the sunset over the Adriatic Sea from the comfort of your terrace. Another great option is Motovun, a small hilltop town with breathtaking views in all directions. Explore Istria and enjoy the Mediterranean climate.
Places with the best sunset
There are not many things in life as beautiful as a sunset. And there are few places in the world where you can experience a sunset as you can in Istria. From your terrace, you can take in the beauty of the setting sun while enjoying the peace of this stunning region. Here are just a few of the best places to watch the sunset in Istria.
1. Rovinj – This picturesque town is known for its romantic sunsets. There's no better place to watch the sun dip below the horizon than from one of the many cafes and restaurants lining the waterfront.
2. Poreč – Another great spot for sunset watching is Poreč. The town's 6th-century basilica provides a perfect backdrop for the setting sun.
3. Pula – For those looking for a more active sunset experience, head to Pula where you can enjoy a walk near the sea as the sun goes down.
4. Grimalda – Last but not least, Grimalda is home to one of the most breathtaking sunsets in all of Istria. Perched atop a hill, this medieval town offers stunning sunset watching.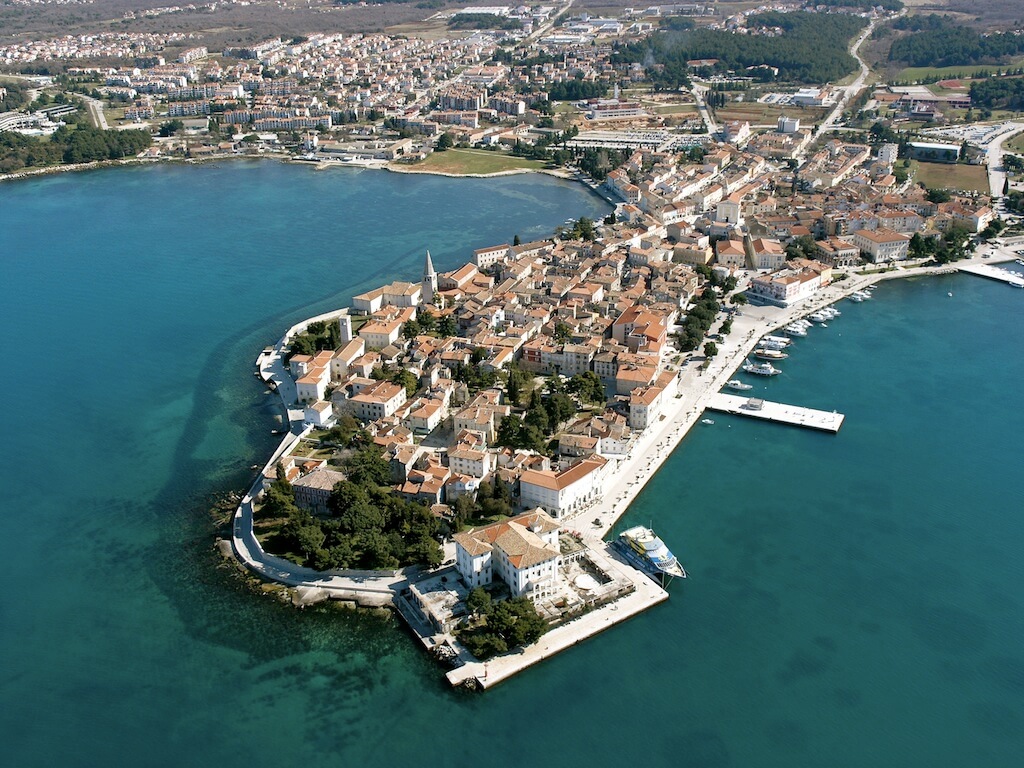 Poreč
The town is situated on the western coast of the Istrian peninsula and is known for its beautiful sunsets. If you are looking for a place to enjoy a sunset from your terrace, villas in Poreč are the perfect spot. The town offers stunning views of the Adriatic Sea, and there are plenty of restaurants and bars to enjoy a drink or bite to eat while you watch the sun go down.
Rovinj
If you're lucky enough to be in your villa in Rovinj when the sun sets, don't miss the opportunity to watch it from your terrace. The view is truly breathtaking, with the Adriatic Sea and the islands in the distance bathed in a beautiful golden light. It's an unforgettable experience that will make you fall in love with Istria all over again.
Pula
One of the best places to enjoy the region's natural beauty is from your terrace. And, in the town of Pula, you'll find some of the most beautiful sunsets in all of Istria.
The town of Pula is situated on the southern tip of the peninsula and offers views of the Adriatic Sea that are simply breathtaking. As the sun sets, the sky turns a deep red and orange, making for a truly stunning sight. No matter which accommodation in Pula you choose, you're sure to have a front-row seat at one of nature's most incredible shows.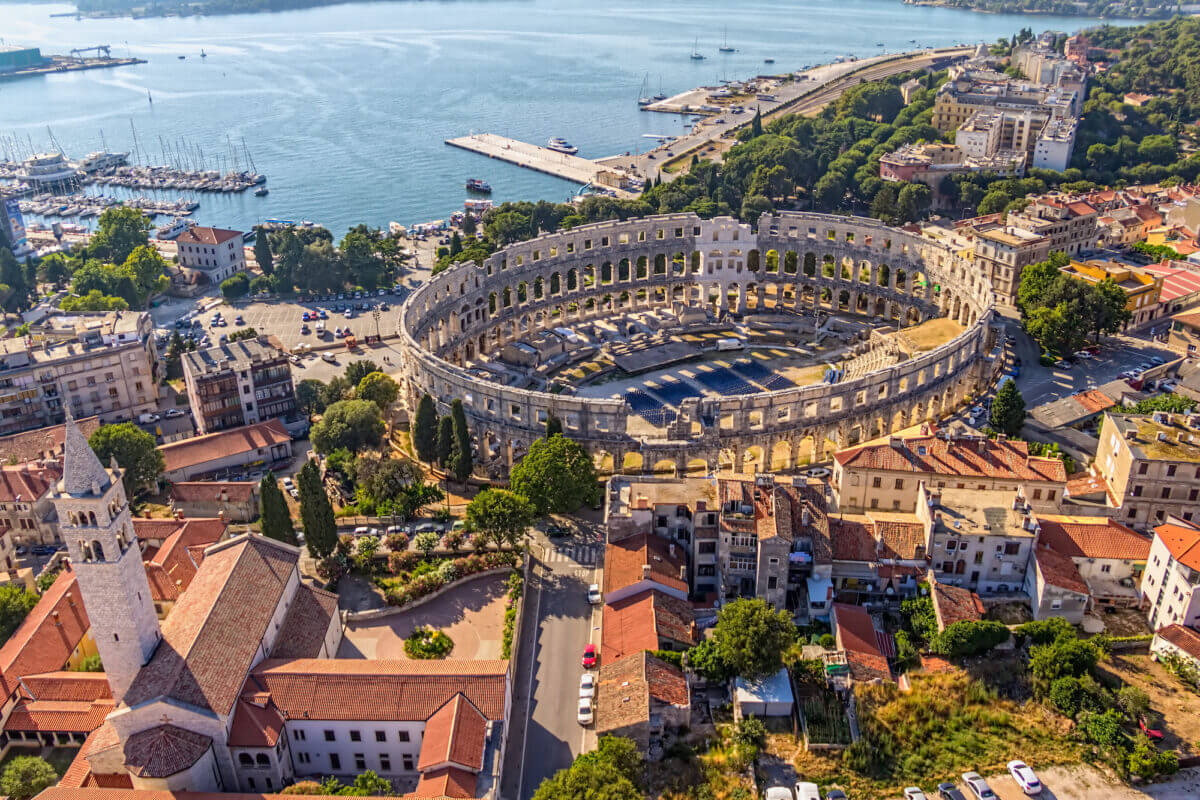 Grimalda
There's something about a beautiful sunset that just makes everything feel right in the world. And what could be better than enjoying that sunset from your private terrace in Istria?
Whether you're watching the sun dip below the Adriatic Sea or the flickering lights of the medieval town of Grimalda, you're sure to be mesmerized.
So why not make your next vacation a truly unforgettable one by renting a villa with a terrace in Istria? You'll never forget the experience of watching the sunset over this magical place.
Watch the sunset from your terrace
There's nothing quite like watching the sunset from your private terrace. And in Istria, you can do just that while enjoying some of the most breathtaking views in all of Croatia.
Istria is known for its rolling hills, picturesque coastline, and charming medieval towns. But one of its best-kept secrets is its incredible sunsets.
Whether you're staying in one of Istria's many hilltop towns or on the coast, make sure to catch at least one sunset. You won't regret it!
Luxury villas – accommodation in Istria
If you're looking for a luxurious place to stay while in Istria, look no further than one of the many villas available for rent. These villas offer plenty of space and amenities to make your stay comfortable, including terraces with breathtaking views of the sunset.
Whether you're planning a romantic getaway or a family vacation, renting a villa in Istria is sure to make your trip unforgettable.