This top destination is known for Italian influence which can be seen almost in every town and village in Istria. Hilltop towns, beautiful villas right next to the beach and cobbled streets are just a few wonderful experiences ready to be explored. 
Whether you want to explore and find some new, undiscovered, interesting things, or you want to be lazy, eat good traditional food, drink wine and absorb the sun, the answer is the same – visit Istria.
The most popular places to stay in Istria are Pula, Motovun, Poreč, Rovinj, and many others. In addition to these cities, you can also visit Brijuni National Park and go on a daily trip to nearby islands.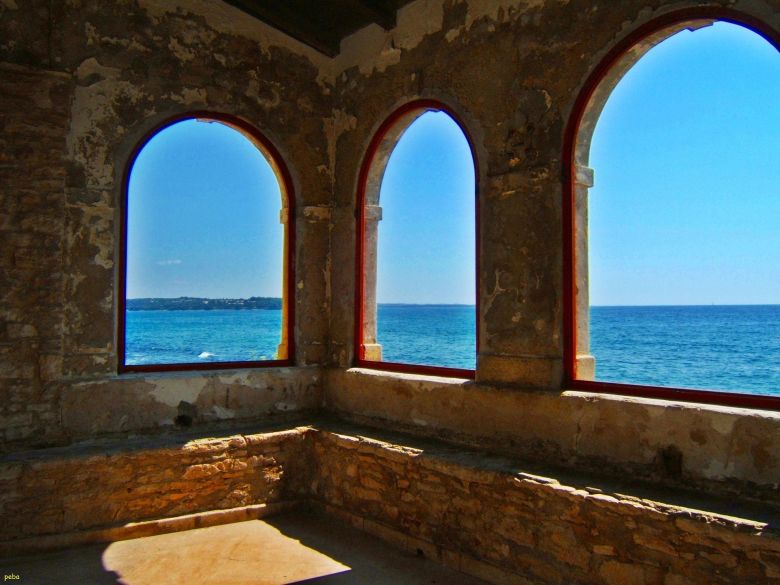 Getting to Istria is very simple and easy, wherever you are. Bordering with Slovenia, it's perfect for weekend visits from Italy or Austria. 
As the airport is located in Pula, you can fly directly from anywhere in the world. If you're ready for adventure, start packing your bags and get ready for the tour of your life!
Motovun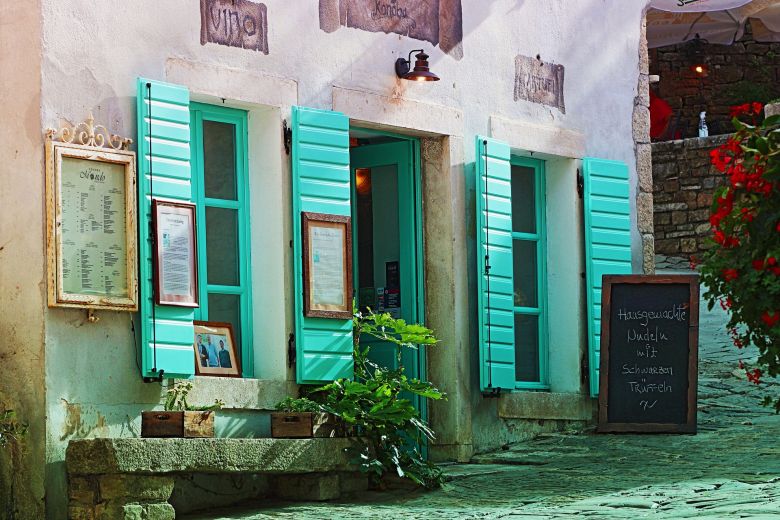 Motovun is a hilltop town located in the countryside of Istria. It is very close to Poreč so they make an ideal combination for one-day visitors. 
With a population of just over 900 people, this walled town is one of the most interesting ones in this area. 
Motovun is a host to the annual film festival and a perfect place for tasting wine and local cuisine. 
Make sure you visit the Main Square with the Church of St. Stephen, City Walls, and Parenzana (also known as Istrijanka), places you'll remember for a very long time!
Pula
Home to one of the best-preserved Roman ruins in the world, with many restaurants, cultural events, hotels, and beautiful villas, is Pula. 
Its amphitheatre is the centre of events and it gathers people from all over the world who want to have fun, get to know the city and learn a little bit about it. The Arena (amphitheatre) was built by Emperor Vespasian around the same time as the Colosseum in Rome.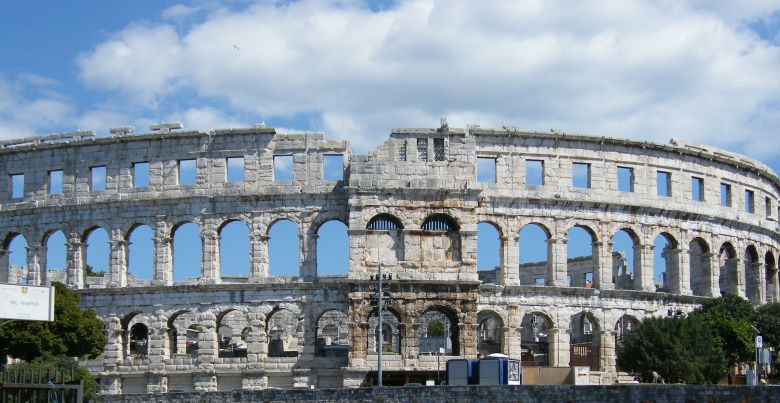 Roman Forum, another beautiful historical remnant, is a pedestrian-only area and a place where you can see the Temple of Augustus. 
Opatija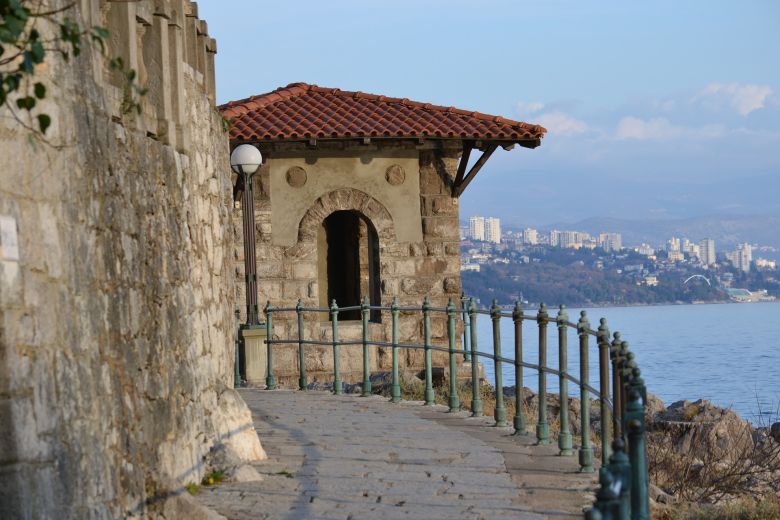 Located on the very edge of Istria, in the Kvarner Bay, Opatija is the centre and birthplace of Croatian tourism. 
It's surrounded by many small villages and towns, connected by Lungo mare, a seafront promenade. 
With a new network of roads, Opatija (the ''Old Dame'') is very easy to reach by bus, car, or plane. This Mediterranean oasis is a remarkable resort city with a rich cultural heritage.
Rovinj
Based on the number of nights people spend in the city, Rovinj is the most popular destination in Croatia.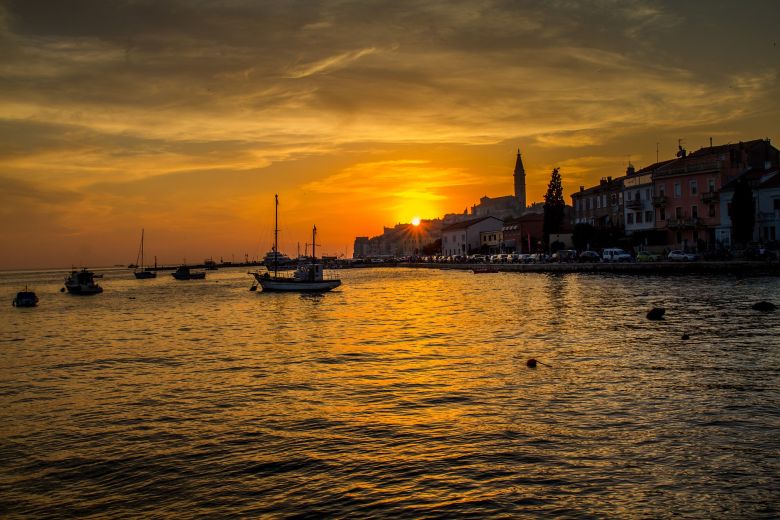 It used to be an island, but today it is connected to the mainland, giving you the opportunity to enjoy every aspect of it. Cobbled streets, boats, restaurants and beaches – what more can you wish for? 
In Rovinj, take a walk around the city and visit the Church of St. Euphemia, its bell tower and Balbi's Arch, eat some amazing local dishes in restaurants, go on a tour of Postojna Cave and lay on one of Rovinj's many beaches.
Pazin
Pazin is one of the largest cities in the inland of Istria. 
It is well known because of the medieval castle and its amazing setting, located above the gorge on the hilltop. The castle is now home to the Istrian Ethnographic Museum in which you can find fishing equipment, musical instruments and traditional textiles and costumes. 
With the Ethnographic Museum, there's also Civic Museum located in the castle, a place with many archaeological findings. 
In Pazin, don't forget to visit the Church of St. Mary and the Church of St. Francis.
Poreč
With a line of tourist complexes and hotels stretching along the Plava and Zelena Laguna (Blue and Green Lagune), Poreč is one of the most popular destinations in Istria.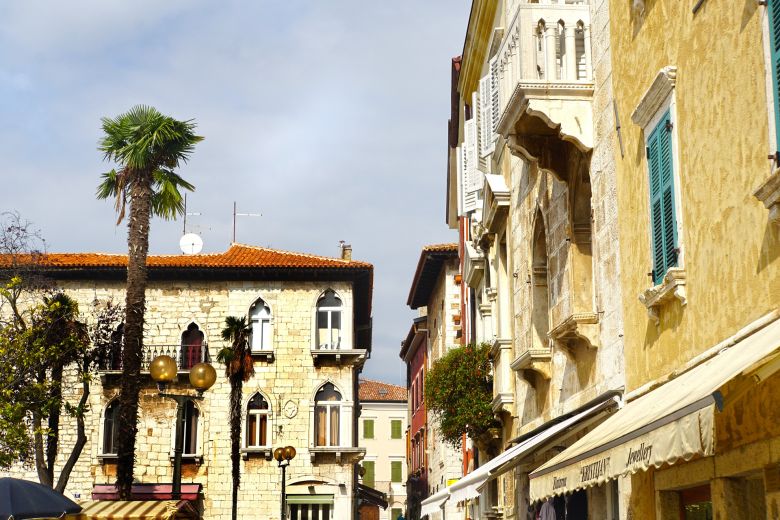 It's famous as a centre of water sports, such as sailing, parasailing, water skiing and kayaking, which makes it perfect for families with kids but also for friends looking for a great time. 
Cultural and historical sides of the city include Euphrasius Basilica from the 6th century, listed on UNESCO's World Heritage Site, and Baroque Sinčić Palace with Poreč Museum. 
While in Poreč, you can take a boat trip to the nearby island of St. Nicholas.
Vrsar
Rich historical heritage combined with modern tourist attractions turned Vrsar into what it is today. 
Whether you're looking for an adventure and want to go biking or hiking on tracks, or you want to go swimming and relax by the beach, Vrsar is a small fishing town in which you can satisfy all your wishes and desires.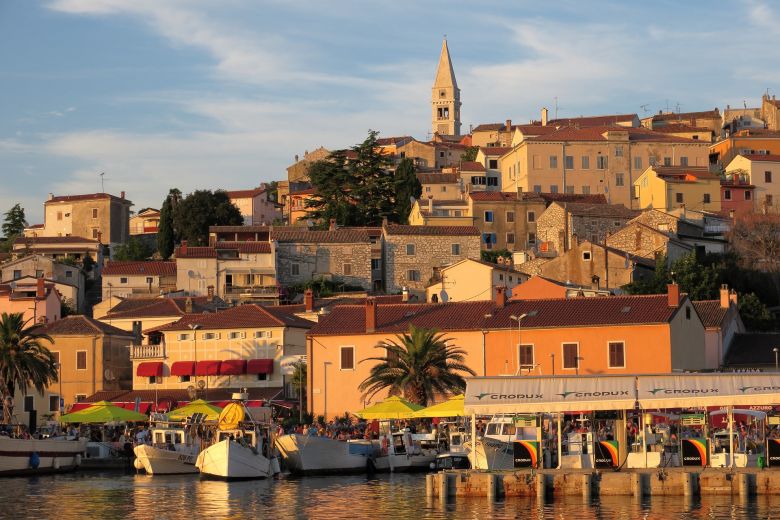 Its archipelago consists of 18 uninhabited islands and islets with quayside berths, which makes them real heaven on Earth for sailors. 
Because Vrsar is so exciting and attractive to its visitors, they often go on a panoramic aeroplane adventure to get the ultimate experience. 
Last but not least, you should definitely take a walk down Casanova street who stayed in Vrsar on two occasions in the 18th century!