You already know Istria is heaven for food lovers! Read this to explore how to achieve a Croatian gourmet experience!
If you've already been to Croatia's Dalmatian Coast, you most likely have high expectations of Istria. But if this is your first time travel to the Croatian land, you might look forward to the best experience. We recommend you start by booking a villa for rent since it can get you all the comfort you need to enjoy your vacation hassle-free.
And besides this, you should try to explore the other side of the Istrian Peninsula: the gourmet experiences! Of course, you probably know about the world famous Istrian wine or prosciutto. But this article discusses the gourmet experiences for foodies as suggested by locals! Let's see how you can make your Croatian trip one-of-a-kind!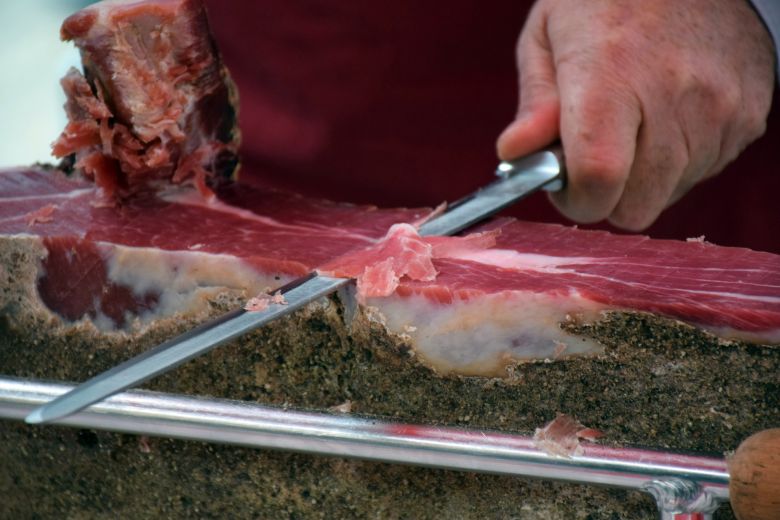 Is Istrian cuisine different from other Croatian dishes?
When we say that you can have the ultimate gourmet experience in Istria, we're not joking! According to locals, dishes in this peninsula are similar to those in other Croatian regions. Still, they stand out due to the powerful influence the Italian cuisine had on it. From peasant konobas to Michelin-star gourmet experiences, you get the chance to explore authentic Istrian flavors from a different perspective.
Many tourists visit Istria because of its popularity as a leading European olive oil producer and a premium winemaking region. And, of course, wine tasting in Istria can be a unique experience. But if you're a food lover, you'll look forward to how locals eat in the Istrian Peninsula!
What do locals recommend when it comes to Istrian food?
We took the time to think about top Istrian dishes and came up with the following tips. But before we jump into the best foodies experiences in Istria, it is worth mentioning the following. The entire peninsula is famous for its truffles. So, if by chance you visit it during the truffle hunting season, make sure you attend the event! Several local restaurants serve authentic Istrian truffles dishes that will leave you speechless.
If you travel to explore different international cuisines, Istria can surprise you! It is the foodies heaven, and locals say you shouldn't leave Croatia without trying the following.
#1 Istrian Seafood
Some of the premium fish and seafood restaurants in Istria stand out due to their innovative approach to this delicacy. The Adriatic Sea has more than 400 species of fish, which means there is a wide array of first-class seafood dishes all around the peninsula. You've got plenty of choices such as sardines, shrimp, anchovies, octopus, and many other varieties. And the best part about indulging in a seafood gourmet experience in Istria is that most restaurants use fresh fish from the day's catch.
We recommend you try the following premium Istrian seafood dishes!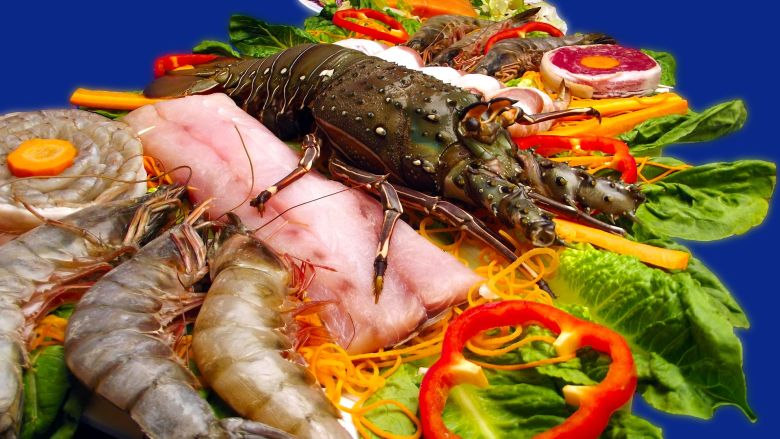 The Spider crab (Maja squinado)
The spider crab is one of those delicacies you can find only in Michelin-star restaurants. Luckily, numerous local Croatian restaurants in Istria serve this dish in an authentic manner. If you want to delight your taste buds and eat like a local, make sure you visit a tavern that serves a dish with this crab. It has a taste that resembles the lobster, but it stands out by how it is cooked. Fishermen will set up a fire from grapevines and place the crab there to acquire the unique Istrian taste.
The Scallop (Pecten Jacobaeus)
The scallop is a seafood variety that lives in the Istrian fresh waters. If you're visiting the area around the Mirna River, you'll stumble upon several traditional restaurants that serve dishes made from this fish. Even it can be found all-year-round, we encourage you to try the scallop during winter. This is the season in which fishermen catch scallop in abundance. Many local restaurants will boil, grill or broil, offering exquisite textures and flavors.
The Oyster (Ostrea edulis)
Luxurious lifestyles encourage us to indulge in mouth-watering oyster dishes. And you can achieve this with a well-designed trip to Istria in Croatia! All you have to do is rent a villa with a pool and search for a nearby restaurant that serves this dish! Istrian oysters have a unique and nutritious taste, being appreciated since ancient times. Keep in mind that locals serve raw oysters, too, since they believe this is the best way to pamper yourself with a premium dish!
The Pilchard (Sardina pilchardus)
Visiting Croatia during summer will get you the renowned and iconic Mediterranean seafood, the pilchard. It is a nourishing fish served sautéed or marinated in olive oil. And you should know that health respects recommend consuming pilchard at least twice a week due to its high omega-3 content! So, don't shy away to reward yourself with this tasty dish after spending the day exploring the Istrian peninsula!
Scampi (Nephrops norvegicus)
Many people on the globe debate whether this is the tastiest lobster type of all. And we can say from our experience that it has an intriguing taste that will make you want to order more. From Zadar to Novigrad you can manage to find top local dishes with scampi. The most luxurious restaurants and lobster dishes you'll discover in the Kavarner Bay, where scampi is considered an authentic luxury for both locals and tourists.
#2 Istrian cheese
Are you looking forward to impressive Croatian seafood? What about cheese? Well, we believe you didn't think that Croatia is the go-to place for cheese lovers. Even though it only recently gained its awards and recognition, Istrian cheese is a premium dish you must-try during your stay. The best part about it is that in 90% of cases, it is made by locals from organic products. Hence, you can rest assured Istrian cheeses are healthy, nutritious, and incredibly delicious.
If you're planning a trip to Istria, make sure you include in your itinerary some cheese tasting sessions!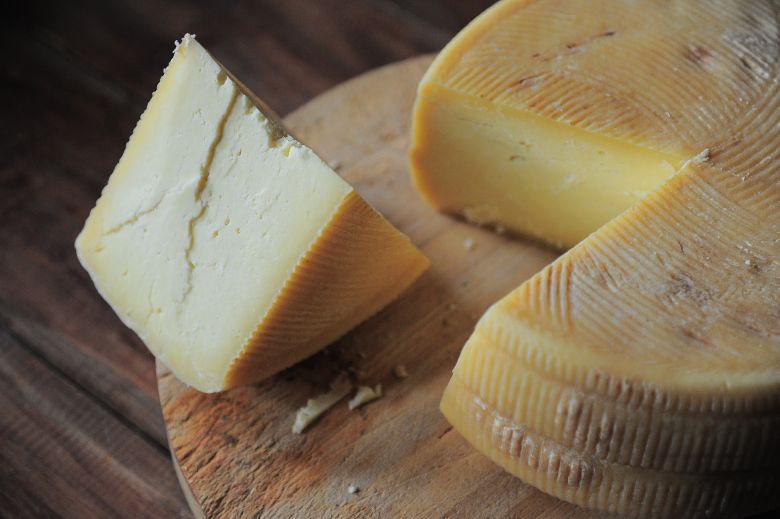 Istrian cheese in walnut leaves
The premium cheese in Istrian is the one made in walnut leaves. You won't find this variety anywhere in the world, so it is a good idea to include it in your itinerary. Overall, this is a full-fat cheese made from mixed cow and sheep milk. It stands out because manufacturers still use the traditional pressing method, which gives it a unique taste. After 60 days, it's wrapped in walnut leaves, gaining its recognizable patches left by walnut leaf maceration. It is both sweet and a bit bitter, thanks to the walnut leaves.
Gran Istriano
Another popular Istrian cheese is the Gran Istriano. As the name suggests, it aims to stand out through its grandeur, being a hard full-fat cheese. It is made from pasteurized cow mil, which by aging becomes hard grating cheese. An interesting fact about this cheese is that it is made by self-pressing under its own weight.
#3 Istrian honey
Each April, Istria starts the hard work associated with honey production. It is a product used by locals for centuries due to its medicinal purposes and versatile appliance in the kitchen. Still, all over Istria, you'll notice that beekeeping is like a religion. Locals will take the time to explain to anyone listening that this is like the life elixir. Istrian honey is harvested both in April and September, depending on the variety one wants to achieve. This craft leads to the excellent honey quality you can purchase all over the year.
Some of the best honey producers are spread all over the Istrian peninsula.
Dantinjana Vinko
In the picturesque Motovun, you'll discover a local named Vinko. He dedicated his life to beekeeping, and he has forty years of experience in this trade. And because of this, he's able to entice your taste buds with premium honey varieties such as acacia, chestnut, honeydew, and meadow honey.
Andelini
Near Pazin, you'll discover a small honey distributor with funny stories and enticing products. Andelini is known for the authentic honey he produces for both medicinal and cooking approaches. And you should know he organizes honey tasting sessions for groups of up to 50 people!
Hrvatin Bankovci
Istria has younger beekeepers looking forward to developing their trade into a profitable business. One of those is Boris, the owner of a honey-producing site near Pazin. He specializes in meadow and chestnut honey, but it can get you authentic propolis and honey in honeycomb upon request.
#4 Istrian wild asparagus
Did you know that Istria organizes yearly the Days of Asparagus Festival? Well, believe it or not, this is a delicacy one must try during their stay in Istria! This is not a festival per se, but rather a commitment from local restaurants to use wild Istrian asparagus in their menu. Mostly, from March to May, locals celebrate this festival with delicious and fragrant dishes with the main ingredient: asparagus.
This is one of the most appreciated wild plant growing in Istria, but it is one of the most challenging to harvest. It grows in less accessible areas, protected by thorny bushes. We recommend you try the asparagus frittata, the best Croatian dish to enjoy during your Istrian trip!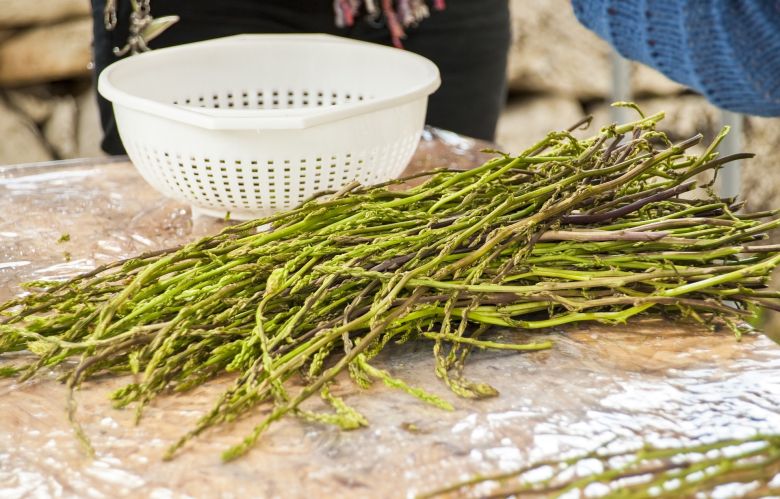 #5 Istrian Rakija
The most beloved homemade beverage in Croatia is rakija. And this powerful beverage is made all over the country. Each region has its specialty, and Istria is no exception to it!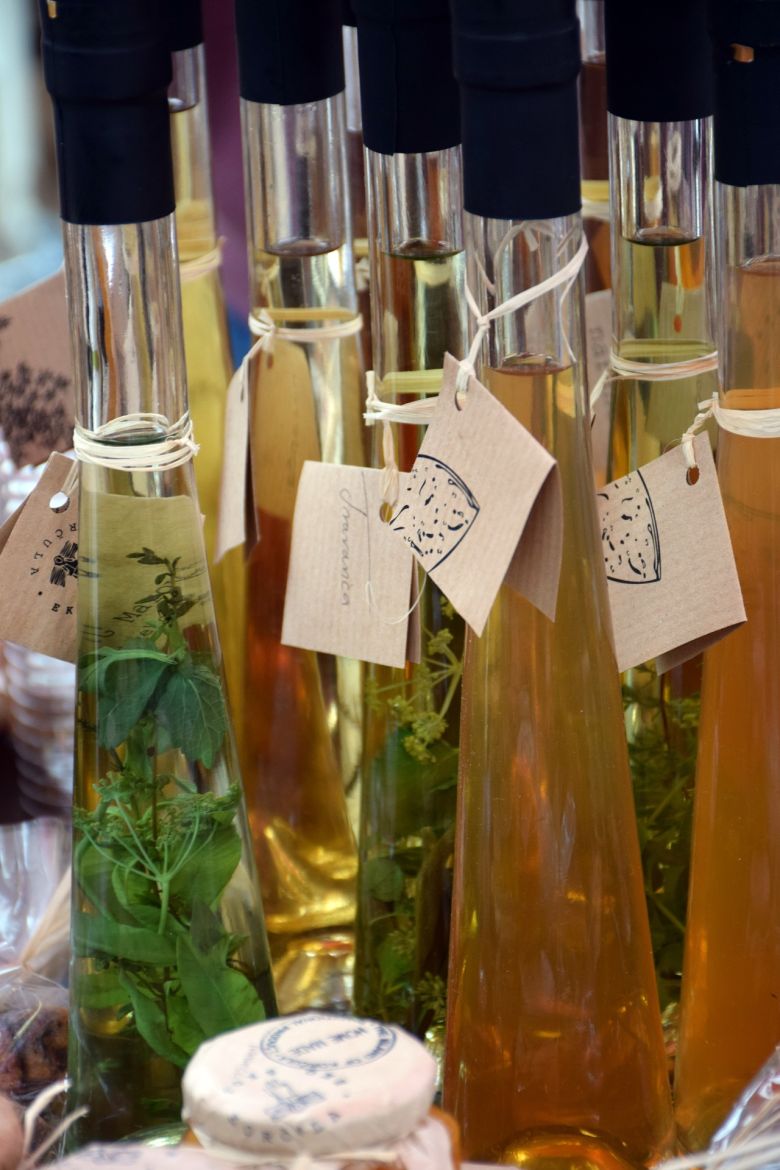 Medica Istrian rakija
Medica is the most famous variety in Croatia, making Istria proud. It has a sweet taste since it is made from honey and propolis. This drink has a sweet and smooth taste. But it can have a potent jet lag effect, getting you drunk faster than you expect! It can resemble a traditional liqueur, but its alcohol content is higher.
Biska Istrian rakija
Another top choice for homemade Istrian rakija is Biska. In Vrh, locals use a well-preserved secret recipe to make this beverage. It is interesting because locals use a specific mistletoe ratio and some other herbs to achieve the authentic Istrian taste.
Asparagus Istrian rakija
As mentioned above, asparagus is a multi-purpose ingredient in Croatian cuisines. And when it comes to Istria, you can expect to find it even in a beverage such as rakija. There is a lesser-known Istrian rakija made from asparagus with a bitter and intriguing taste.
#6 Istrian polenta
Well, you can find polenta in several European countries, but Istrian polenta stands out as one of the best. It is made from cornmeal, and it can take distinct consistencies based on the dish in which it is served. Croatians prefer it either grilled or like a creamy porridge. It is a stable of Croatian cuisine, which is why you can find it in every local restaurant!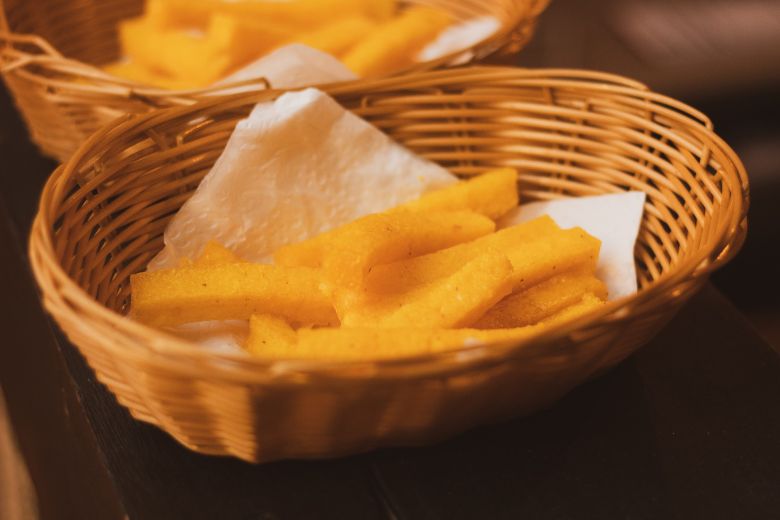 Final words
Starting with Michelin star restaurants and ending with homemade beverages, Istria has plenty to offer. All over the peninsula, you'll discover top chefs and Croatian recipes experts to entice you with some of the best dishes.
Overall, the Istrian peninsula is in the spotlight of global gastronomy thanks to its focus on fresh produces. The seafood here is one of a kind, and many food experts say you won't find similar gourmet experiences anywhere else in the world. So, get ready to experience Istria and its delicacies during your next holiday! Make sure you book a villa with a pool to relax and benefit from the best services. If you're lucky enough, you'll manage to discover an attractive local restaurant near your accommodation. The Istrian peninsula is a must on any food lover's bucket list.