Croatia is famous thanks to its impressive wines and culinary scene. But did you know that the Croatian craft beer is on the rise? With numerous breweries and local craft beer brands, Croatia is the go-to place for travelers looking forward to a unique beer tasting experience. 
Beer in Croatia: an emerging craft beer scene!
In case you didn't know already, Croatia has plenty to offer. Besides the world-famous UNESCO Heritage Site, Dubrovnik, this country is famous thanks to its intriguing local cuisine and wine production. And if you visited at least once Croatia, you might've noticed that there is a bundle of local breweries.
Indeed, there wasn't too much discussion concerning Croatian craft beer. And if it were to look up for historical data, you would discover that beer in Croatia received only sporadic mentions. We do know that back in the 18th Century, beer became extremely popular. From that moment on, local production flourished. It became a significant economic part, as it generates substantial revenue. 
As for today, Croatian beer is famous well beyond Europe's borders. And this happens since local breweries do their best to follow traditional recipes and come up with unique additions. It is one of the most popular beverages in Croatia, and it was ranked 14 back in 2010 in the world by beer consumption per capita ranking. Simply put: one half of the adult population in Croatia consumes beer daily.
An interesting fact about Croatia is that more than 90% of all beer sold locally is domestically produced. As such, when visiting Croatia, you have plenty to choose from thanks to numerous local brands of beer. 
Similar to what happened to all countries in the world, Croatian beer making started from big companies and moved to small breweries. Overall, you can discover in Croatia more than 30 craft breweries, meaning that there is little to no chance of visiting a Croatian city and not finding out about a local brewery. The Croatian craft beer drinking culture started slow, but we can clearly say that nowadays it competes with both local cuisine and wine production. The best part about local breweries is that you might find a small villa for rent near a local beer producer.
The best Croatian craft beer brands you need to try!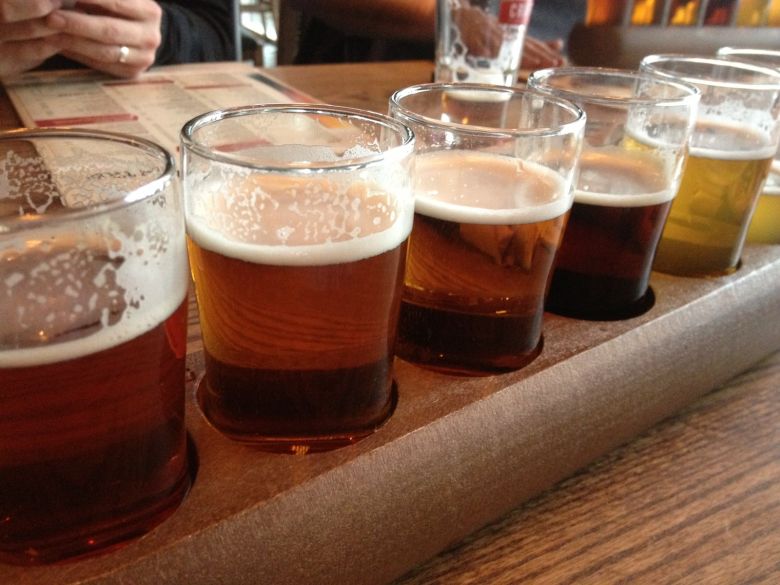 image credit: CK Golf
Mainly, if you will ask locals about the best Croatian beer, they will say that pale ale is the one. Still, you can discover several other craft beers produced locally, such as Porter, Stout, and Dunkel. The following craft beer brands will entice your taste buds with the best ingredients and brewing techniques. 
#1 Zmajska Pivovara
The microbrewery Zmajska Pivovara was opened back in 2014 and shortly after became the 9th best new brewery on the globe. And if we take into account that Ratebeer performed this ranking on 3800 new breweries, we can say that this is one of the best craft beer brands in Croatia.
This microbrewery produces several types of craft beer. You should know that each blend is inspired by a season, meaning that you will find specific beer types only in one period of the year. Of course, there are quite a few permanent crafts at Zmajska Pivovara, and we recommend you try the India Pale Ale, the American Wheat Ale, Porter, or the German Pills. The best part about this brand is that you can enjoy your beer in a 0,33 l bottle so that you can taste all the craft beer available. And if you want to go even further, you can always visit the microbrewery in Zagreb. They have a taproom with both seasonal and limited series Croatian craft beers. 
#2 Nova Runda
Nova Runda started as a home- brewing establishment. But since it got so popular in the area, the owners decided to transform it into a small local brewery. As such, in 2014, they founded the Nova Rund in Jaska. They stand out as a refreshing local craft beer brand, as you won't find with them any bottled beer. Everything is enjoyed at their brewery, on tap or in a can.
Some of the best craft beer at Nova Runda include the American Pale Ale Nova Runda and OPA C4. Besides, you can try several other fascinating blends, such as the Brut Indian Pale Ale, Imperial, New England, or Session. And there is more: three of the Nova Runda beers are featured among the top ten craft beers in Croatia. These are the Fireball IPA RED, the ThroaTTwister IIPA DIPA, and the Nova Runda C4 IPA.
#3 EKO Craft Beer Kampanjola
There are several undiscovered gems when it comes to Croatian craft beer. And EKP Craft Beer Kampanjola is one of them. It is the youngest Istrian microbrewery located in Savicenta. We like that all their beers are 100% organic, unpasteurized and unfiltered. 
If you're looking forward to an authentic Croatian experience, we suggest you consider a visit or a beer tasting session at EKO Craft Beer. This small brewery is known for its four craft beers named Red Ale Crvena, Organix Ale Svitla, Blonde Ale Bionda, and Organic Porter Skura.
#4 Vunetovo
Hvar is an island with plenty to offer when it comes to local Croatian cuisine. But did you know that there is a small locally-owned brewery here? Well, Vunetovo is the first craft beer brewery in the area. And they have plenty of visitors thanks to the exciting assortment available.
You can enjoy it at Vunetovo, the famous black beer IPA Aljaski Mrgud. But, of course, you have several other products to try, including stout, wheat beer, Saison, or Dunkelweizen. The downside is that their beer is available exclusively at the brewery.
#5 LAB Split
If you're looking forward to discovering the first Dalmatian craft brewery, here's what you should put on your travel itinerary. The LAB Split brewery is a pioneer in the area of producing Croatian craft beer. Their Barba Imperial IPA won several awards, including the best Croatian beer in 2018 and 2019.
We recommend trying some of the bestseller products at LAB Split, such as the Barba APA, Blond Ale Punica, Barba Imperial IPA, English Ale, and Chinook APA.
#6 Bura Brew
Istria is filled with microbreweries. And for those visiting Porec, a stop at Bura Brew is a must. This is a local craft beer producer established back in 2014. They are famous all around Istria thanks to their intriguing labels, such as Hurrican, Optimist, Amber Ale Redsan, and Indian Pale Ale Tornado. Our top recommendation from Bura Brew is their limited-edition craft beers, the Trippin' Triple and Istrian Belgian Ale.
#7 Medvedgrad
One of the first microbreweries in Croatia is Medvedgrad in Zagreb. It has been around for 20 years, being the pioneers in traditionally brewed Croatian craft beers. Up until 2013, they only served draft beer. But they decided to bottle some of their most wanted blends, the dark lager Gricka Vjestica. And from that point on, they became one of the most important craft beer breweries in Croatia. 
They stand out thanks to the seasonal beers IPA Crni Jack, Agram Stout, and Belgian White Ale Ljeto u Zagrebu. We recommend you taste, too, the labels A Bock Gricka Vjestica, Pilsner Zlatni Medvjed, and the dark lager Crna Kraljica. 
#8 San Servolo
Also, from Istria, San Servolo was founded in 2013 as a homemade brewery. But as soon as the popularity of their local craft beer label arose, it became clear that tasting this homemade Istrian beer is a must. San Servolo craft beers are non-filtered, but they stand out since they come with a second fermentation in the bottle. Also, you have two other types of pale ale beer to opt for IPA and APA, along with four lager beers: Light, Black, Red, and Gold Classic lager.
The tastiest craft beer festivals in Croatia!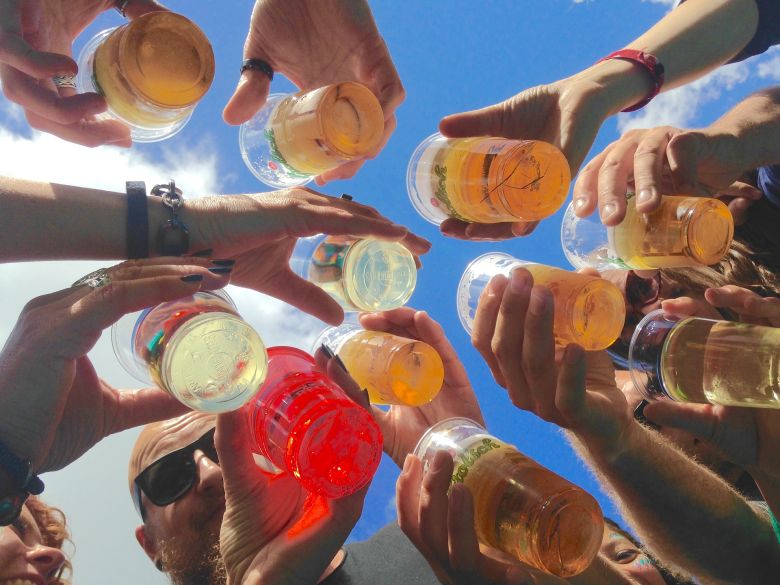 Istra & Craft Beer Festival in Porec: the ultimate event for small breweries, street food, and local music
Usually organized in autumn, the Istra & Craft Beer Festival in Porec is one of the best festivals in Croatia. And this happens since more than 15 independent, small, and craft breweries participate. As such, attending this festival gets you the chance to taste more than 75 styles or types of beers. Besides, plenty of local pubs and street food establishments visit so that you can taste both local and international cuisine dishes. Overall, the highlight of this Croatian event is the pop-up brewery organized by the sea on Porec. You will get the chance to enjoy the best beer in Europe, along with good music, outstanding food, and local contests.
Medulin Craft Beer Festival: a local and international presentation of famous craft breweries
The Medulin Craft Beer Festival started as an attempt to make Croatian beer known to the world. As for today, this is one of the busiest events in Croatia, as more than 30 independent breweries from ten European countries attend. You get the chance to explore and taste more than 60 beers on TAP from both Croatian and European microbreweries. The best part about this European craft beer festival is that you can join several educational workshops and guided tasting sessions to get a deeper understanding of how local beer is produced.
This festival was established back in 2015, and it is one of the most attended events in Europe. Besides, it was ranked as the most celebrated beer festival in this part of Europe, thanks to the innovative concept. Make sure you place Medulin on your travel itinerary, as there is a large selection of beers, live concerts, and local foods ready for you to explore. Our pro tip is to rent a nearby villa, as you will get fast access around Medulin.
Zadar Craft Beer Festival: a small, but welcoming event by Croatian Microbreweries
Each year by the end of summer, you can attend the Zadar Craft Beer Festival. This small event is positioned on Zadar's seafront in the old town. Mainly, this is an enticing three-day festival, where you can try more than a hundred local craft beers. All the products featured come from Croatian microbreweries, as the purpose of the event is to promote local craft beer. 
What we like most about Zadar Craft Beer Festival is that it offers access to several beer-related activities organized by Croatian microbreweries. Hence, it is an opportunity for you to learn about brewing beer and how homemade beer is achieved. Besides, several free concerts are available during the event, which is why Zadar became one of the most wanted tourist destinations in the area. And, of course, you get the chance to try some local dishes from a couple of locally-owned restaurants.
Dubrovnik Craft Beer Festival: a fancy way to sample craft beer
Dubrovnik has so much to offer to its visitors that it was no surprise when they announced in 2017 the craft beer event. Overall, the Dubrovnik Craft Beer Festival is meant to entertain you by free concerts and fast access to exquisite Croatian food. But at the same time, you get the chance to explore several Croatian microbreweries from all over the country. What makes this festival stand out is the fancy sampling for craft beer. This means that you can try several blends and recipes from a multitude of local producers, by merely walking among them. You will discover plenty of craft beers, gastronomy attractions, and entertainment possibilities. 
The bottom line: craft beer in Croatia is on the rise!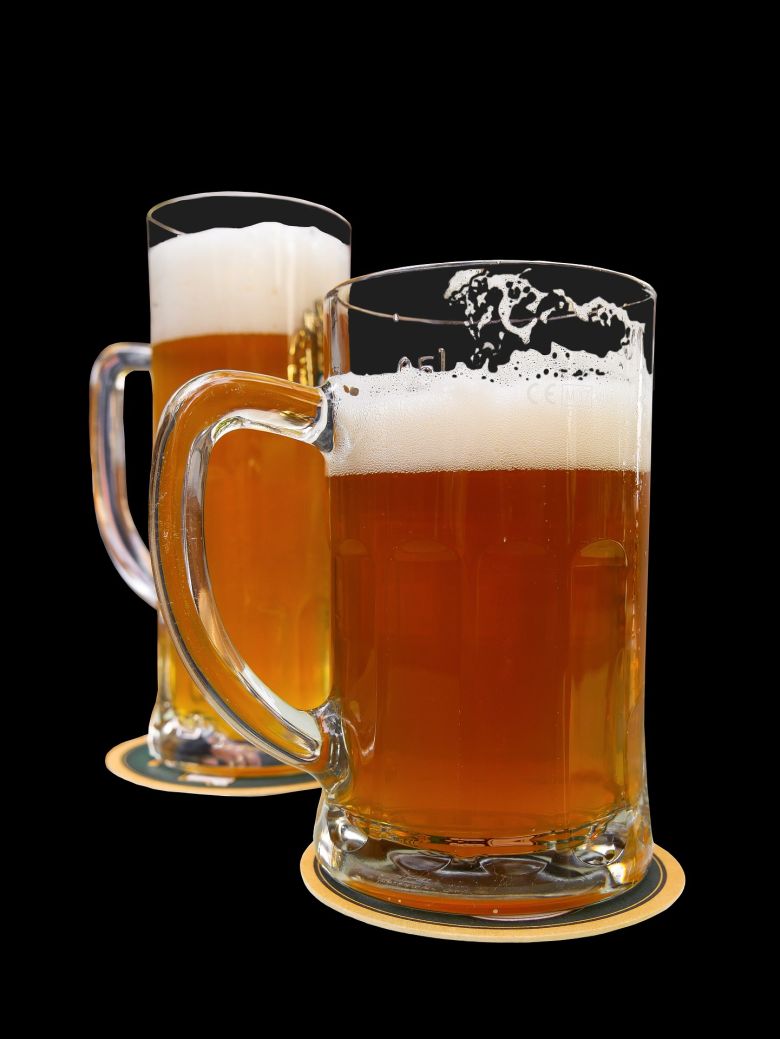 As we've seen for quite some time now, microbreweries aim to become the main tourist attraction in Croatia. And the best part about it is that no matter where you book your accommodation in Croatia, you will stumble upon a locally owned brewery!