Croatia is the heaven of islands and islets!
If you're researching your next trip, you most likely know that Croatia is the land of more than a thousand islands! Many people come here to indulge in turquoise waters and exotic islands! These are unique in Europe and can suit anyone's needs and expectations! There are less than 50 inhabited islands nowadays, meaning that you can enjoy plenty of privacy during your stay. And the best approach for the ultimate trip to a Croatian island is to consider a villa with a pool for rent. It will offer a hassle-free experience and plenty of amenities to enjoy! No matter which Croatian island you opt for, you'll notice it will become an authentic local experience. The tourist crowds here are fewer, and you can always consider
island hopping
as your choice. Besides, there are plenty of family-friendly amenities and
pet-friendly beaches
to explore! Some top destinations for tourists are Krk, Pag, Korcula, and Losinj. But if you aim for a remote and serene island, you can always choose the beautiful Susak or Lastovo.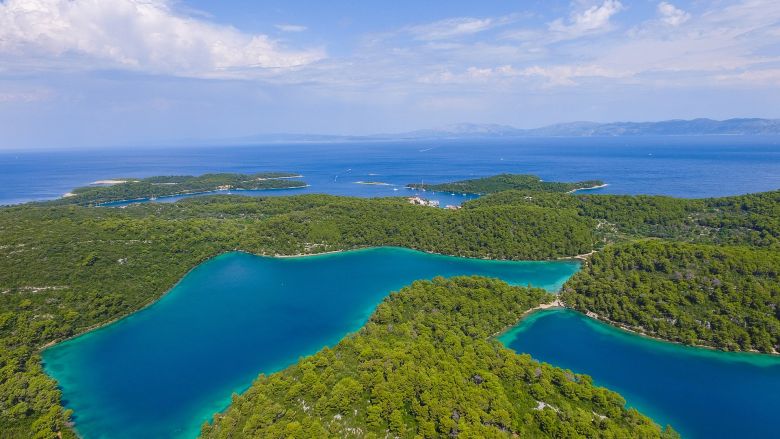 If you want to make the best out of your stay, think about the island experience you want!
When planning a trip to the Croatian islands, the first thing to do isn't to book a ferry ticket. Instead, you need to think about the island experience you want to have. There are numerous islands in this country, and these can provide distinct experiences depending on your needs and expectations. For example, if you're into parties, Pag Island is the go-to destination for you. It is home to the famous beach at Zrce near Novalja, a meeting point for party enthusiasts. Yet if you're searching for peace and quiet, you can always stop on the island of Lun. This is a tranquil area surrounded by ancient olive groves. So, people come to Croatian islands for partying or relaxing. But at the same time, there is a group of people who come here to make the best of their travel itinerary. This means they opt for island hopping some of the best islands in Croatia!
Don't forget about accessibility and booking your accommodation!
Of course, traveling to Croatia to explore its islands sounds romantic and enticing. But before you jump into this, you should plan your trip accordingly. First of all, it is an excellent idea to book before your arrival a villa with a pool. You'll have a place to stay, access to all amenities, and a lot of privacy. Besides, it is a good approach to being sure you'll arrive in Croatia, and there will be a premium stay waiting for you. The second thing you need to think about is the accessibility to the Croatian island you pick. Maybe you'll need a ferry timetable. Or maybe the island has only a morning catamaran. No matter which is the case, knowing before your arrival, such information can save you a lot of stress. Remember that some islands are easy to reach because they are close to the mainland. But others are remote, and you'll need a ferry ride to reach them! An important thing to note is that island hopping can contribute to a fantastic experience. Moving from island to island is quite popular. But you should carefully choose the itinerary to fit the ferry and catamaran timetables.
The most beautiful islands to explore in Croatia!
There are several types of islands for all types of people. Croatia has plenty to offer no matter if you want to explore nature, enjoy the nightlife,
windsurf
, or spend some time with your family. You can admire dolphins, natural parks, join a party, or you can merely hop on an unforgettable island hopping experience. Or, for a more family-friendly activity, you can visit one of the island's
aquaparks
and have a fun day in the water with your loved ones. No matter what you choose, make sure you make a stop at one or more of the following gorgeous Croatian islands. With so many islands in this country, you'll never get bored exploring them!
Hvar
Hvar is one of the most popular islands in Croatia since it has plenty to offer for distinct types of people. First of all, it is a trendy place, recommended for yacht owners due to its impressive harbor. But besides this,
Hvar
is popular in Europe thanks to its nightlife. There are numerous bars which offer enticing party on a wide array of venues. This is a versatile island since it is rich in history. There are two impressive medieval towns worth exploring: Stari Grad and Hvar Town. Besides, the beautiful beaches will make you want to stay! These offer an authentic Adriatic view over the area. Don't forget about the local cuisine! Choosing the island of Hvar as your destination will get you access to
Michelin star restaurants
and impressive local delicacies. You can opt for wine tasting sessions, or you can go for an enticing adventure in the world of Croatian cuisine. It is a luxurious island suitable for distinct types of audiences!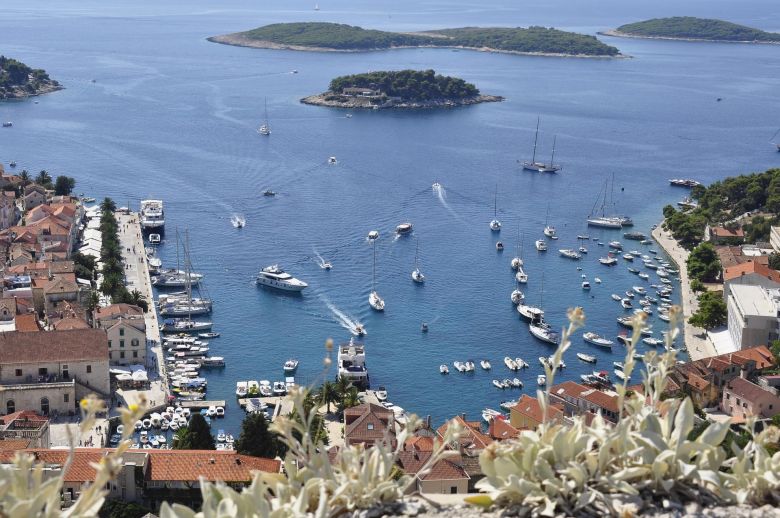 Korcula
If you love history,
a trip to Korcula
is a must for you. Numerous villas for rent are available in the area to help you enjoy your stay hassle-free. Still, we recommend Korcula as an excellent historical island which is secluded and surrounded by dark forests. This means you can spend plenty of time
hiking
,
cycling
, or exploring the medieval town. Korcula is the second most popular island on a ferry ride from Dubrovnik. It is a mix of quietness, history, and compelling vineyards that will make you fall in love with
Croatia
all over again. Make sure you explore the
locally produced wines
and cuisine!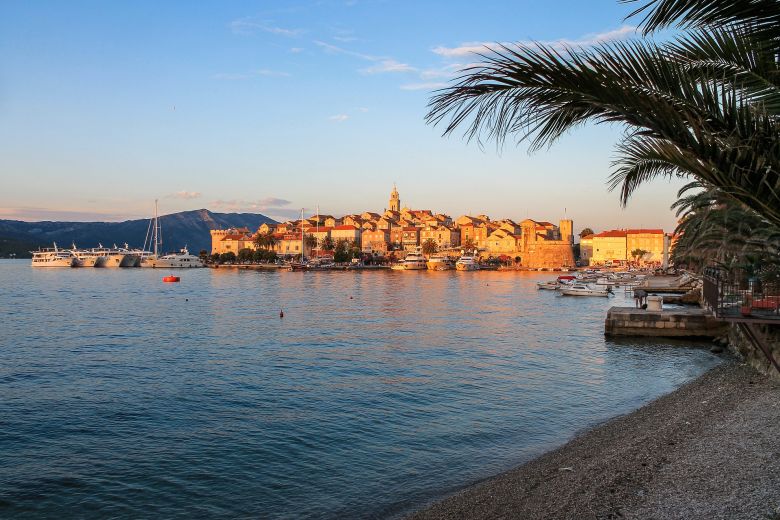 Vis
If you ever dreamt about exploring the blue cave of Bisevo, you most likely took into account a day in Vis. This is an interesting island popular for its slow living pace. There is a lot of peace of mind here, making it a chic holiday getaway for tourists. You can reach it with a two-hour ferry ride since it is the furthest island from the mainland. Tourists come here to explore the natural wonders of the blue cave. But there is more! The entire region is world-famous for its premium wines. It would be best if you allowed some time in your itinerary to taste the red Mali Plavac and the white Vugava wines. And if you're a history enthusiast, you should explore Vis's two towns. Vis Town and Komiza are small and charming!
Rab
The Rab island is popular due to its
blue flag beaches
. It stretches for 22 kilometers on the Kvarner Bay, offering an interesting view over the Adriatic sea. It is an excellent vacation spot in Croatia for those looking forward to sitting and relax in the sun. This island is surrounded by medieval-aged walls, which contribute to its otherworldly flair. It features several charming villages and protected waters. And, of course, the main attraction on this island is the Rab cheese and smoked meats. Make sure you stop for a delicious seafood meal, too!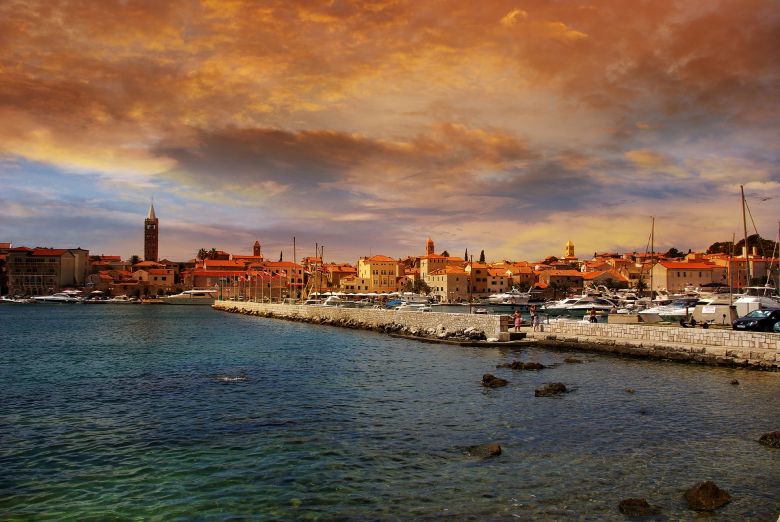 Brac
On a short ferry ride from Split, you'll discover the
island of Brac
. It is a must-see since it is home to the most famous blue flag beach in Croatia! Brac is the largest of the central Dalmatian islands, being home to the largest mountain in the Adriatic island. This is a history-rich area, calmer when compared to Hvar island. But besides this, Brac is the go-to place for kitesurfing,
windsurfing
, water skiing, and sea kayaking.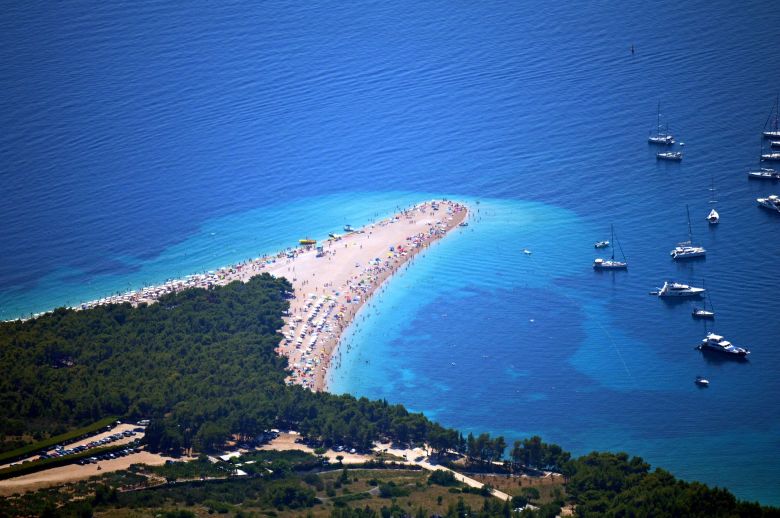 Mljet
Mljet is a gorgeous place to visit in Croatia since it is both an island and a national park. It is an excellent traveling destination for those who love exploring nature. It is home to some of the greenest zones in Croatia, with a unique saltwater lake and picturesque hills to explore. Remember that most of the Mljet island is a national park. This means it is protected from development and that you'll have to pay close attention to local regulations.
Pag
If you love parties, a stop at Pag island is a must. It is called the party island of Croatia, constantly buzzing with music and good vibes. The Zrce beach is the central party point. An interesting fact about Pag island is that it's the only one that has permission to party 24 hours. You should know that Pag has a cultural heritage, too. The villages of Pag and Novalja are worth exploring during your stay.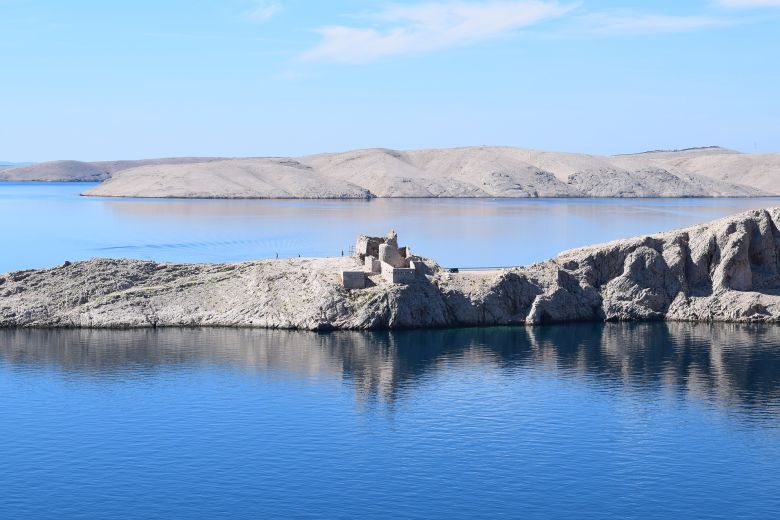 Dugi Otok
The largest Dalmatian island is Dugi Otok. It isn't as popular as other Croatian islands, but it is worth exploring! It is both peaceful and remote, positioned off the coast of Zadar. If you enjoy exploring sheer cliffs and sandy beaches, Dugi Otok is an excellent escape for you. Make sure you stop and admire the village of Sali.
Kornati
The Kornati is an archipelago in northern
Dalmatia
, part of a national park. It consists of 140 islands over an area of more than 300sqm. It is an interesting location, with little to no traffic and a lot of quietnesses. Booking a villa for rent in Zadar and planning a trip to the Kornati is the best solution for you. The islands aren't populated, meaning that you get the chance to explore nature at its best. Some people indulge in
scuba diving
here, but that's all!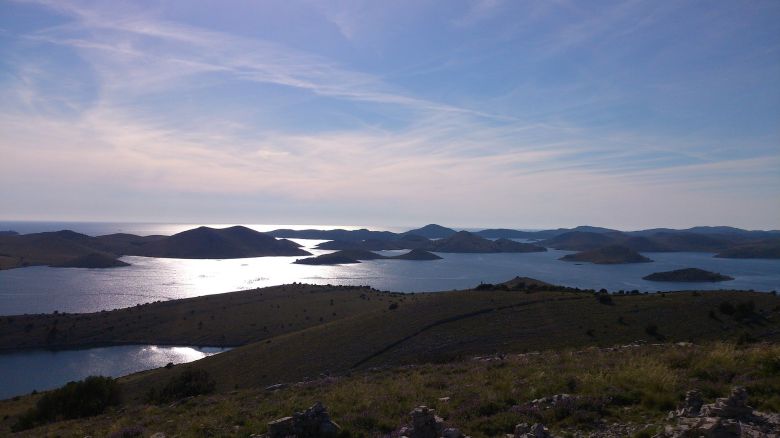 Lopud
Near Dubrovnik, at around 14 kilometers, you'll discover this impressive remote island. Lopud has only 200 permanent residents, and it is a secret natural spot filled with history. It has 15th-century architecture, including the popular Franciscan Monastery in the harbor. In Lopud, you can enjoy one of the best blue flag beaches in Croatia, Sunj. You can use a one-hour ferry that runs from Dubrovnik to Lopud to get here immediately!
Losinj
Losinj is closely linked to the island of Cres since the two are separated by a small channel and a bridge. Losinj is the smaller of the two, but it is a gorgeous Croatian island worth including on your travels. It is a quiet island, great for spending time sunbathing. An interesting thing about Losinj is that it isn't as populated as you might think. And if you're lucky enough, you might spot some dolphins in its waters. You can reach Losinj with a ferry ride from Rijeka.
Susak
The small island of Susak is home to some of the most outstanding sandy beaches in Croatia. It is near Losinj and Cres island, but it stands out due to its traditional flair. You'll notice here that culture is appraised, and when a local celebration occurs, people dress in traditional outfits.
Solta
If you're visiting Split, you should think seriously about visiting the island of Solta. It is one of the lesser-known Croatian islands, but it is as glamourous as the most frequented ones. It has fewer tourists, and it can offer an authentic Croatian experience. Besides the turquoise waters and gorgeous beaches, you can explore traditional cuisine here. There is plenty of olive oil and honey produced on the island, which is why you can find a tasting session with ease. We recommend you try the wine made from Dobrocic grape, a variety elated to Zinfandel.
The bottom line
This is what you need to know about visiting the Croatian islands. Of course, there are numerous other islands worth exploring! But these have their prestige and contribution to an authentic Croatian stay. With so many remote and inhabited islands, it can be challenging to settle for only one. So, an island-hopping trip might be the perfect solution for you!