Why travel to Croatia with your family?
At this point, you might seriously debate about whether Croatia is a good fit for a traveling family. And we can tell you from our experience that there are plenty of family-friendly activities you can enjoy during your stay. Starting with ancient Croatia fortresses and ending up with the leading European amusement parks, this country has all sorts of activities for children. This is the best travel destination for a family since it can teach your children about Medieval architecture, UNESCO World Heritage Sites, and the beauty of natural wonders, such as
Croatian waterfalls
, natural parks, and a network of
hiking trails
. Our top recommendation during your stay in Croatia is to opt for a villa for rent. This is the best accommodation you can find to suit your family's needs and expectations. Besides,
villas in Croatia
can be rented close to the beach, meaning you'll step from your accommodation's porch directly on the beach. Moreover, you will be close to local restaurants, shops, and maybe a local winery. Here are some extra tips on how to visit Croatia with children:
Even though you might enjoy public transportation, we believe renting a car is more suitable, especially if you're traveling with small children.
If you want to save money on accommodation, you should consider a villa for rent; all amenities are included, and the comfort is unbeatable.
Strollers are not a perfect match for old cities with cobblestone streets, so if you're traveling with small children, a professional carrier might save you some trouble.
Remember that children under nine benefit from impressive discounts for most attractions all over Croatia, while toddlers can usually enter for free.
Keep in mind that July and August represent the peak season and can become crowded. If you want your family to be comfortable during your stay, consider visiting between May and June or September and October.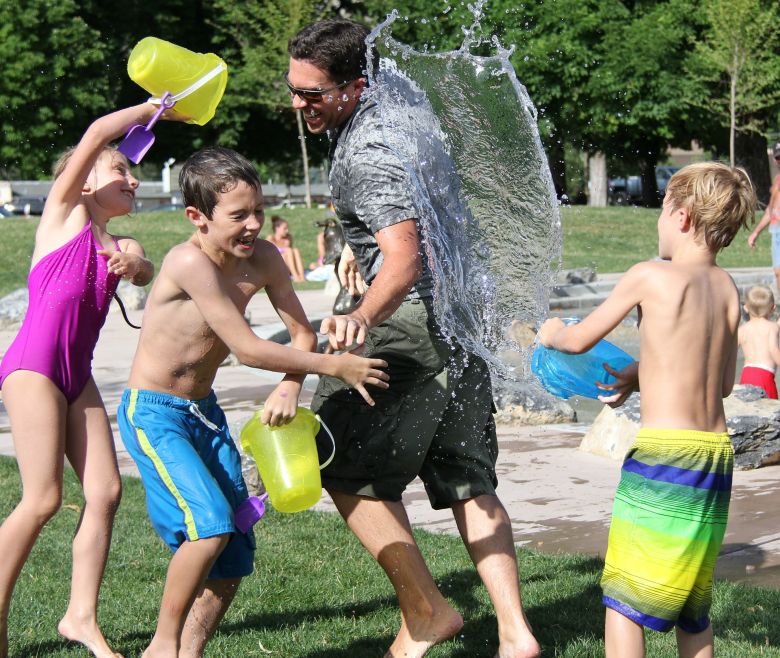 What places should a family visit to Croatia?
Now that you know the basics of making your Croatian experience the best, let's look at the best Croatian destinations for families. You can opt for staying in one of those locations, or you can start a road trip adventure. Either way, you will find all over Croatia villas for rent to accommodate you for the night!
#1 Legendary Dubrovnik and Lokrum Island will mesmerize your kids
This is the best travel destination for families traveling with teenagers, but not only! Chances are your kids heard and even watched the famous Game of Thrones series. And a stop here can make their vacation fantastic! The Old City of
Dubrovnik
reveals a quintessential masterpiece of the medieval era thanks to the walls surrounding the city. And your family will feel like visiting an outdoor museum since the town is so visually impressive. One of the activities you can plan with your kids is exploring the city on foot. Walking the entire circuit of the old city walls can be a unique experience. Our expert tip is to place in your Croatian itinerary a ride with the Dubrovnik Cable car. It is a different experience for your family, and we believe everyone will enjoy it. But the one thing we advise you not to overlook while traveling to Dubrovnik is a ferry ride to Lokrum Island. Nowadays, it is home to plenty of peacocks, rabbits, a botanical garden, and the real Iron Throne from Game of Thrones! So, there are quite a few things to keep your kids occupied throughout the day! Remember that adults can enjoy a glass of local wine at one of the
wineries available in the area
!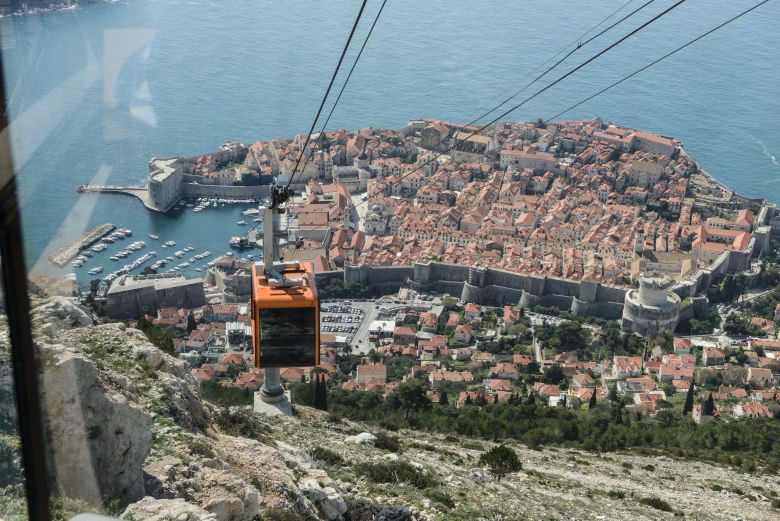 Image credit: Son of Groucho
#2  Exploring ancient lookouts and dark tunnels in Split
Before you argue that
Split
is not for children, but rather for those looking to explore the modern Dalmatian life, let us stop you there! Split is an outstanding destination for children since there are plenty of narrow alleyways they can run through, bustling waterfronts, ancient forts to discover, and
beautiful beaches
to spend the day at! Make sure you include in your Croatian itinerary a day dedicated to discovering Split's Old Town. It would be best if you made a stop at Diocletian's Palace, the Vestibule, and the Temple of Jupiter. And, of course, reserve the following day for a visit to the Klis Fortress, a stroll via the Marjan Forest Park, and an evening on the gorgeous Kasjuni Beach. The Klis Fortress became famous thanks to the Game of Thrones series. But we can tell you there is much more than that! It is an ancient construction, well-preserved, and ready to leave your kids speechless. It stands tall above the Klis village, and it is close to Split so that you won't have to travel too far. Allow your children to explore the dark tunnels and lookouts to make their day unique!
#3 Take your time at the waterfall-focused Krka National Park 
Croatia has a wide array of natural parks you can explore with your family. Our top picks are the waterfall-focused ones: the Skradin and Krka National Parks. Krka National Park is all about a vast and ecologically diverse area of the Krka River. Almost everyone visiting this park looks for the famous Skradinski Buk. This is the best place to take your kids to while in Croatia since it is an immense pool with several waterfalls all around. And besides this, swimming is allowed during summer! You can enjoy numerous walking trails, so get ready to spend the day surrounded by nature. Our suggestion is to take a ferry ride from the idyllic town of Skradin to reach Krka. It is the fastest and most comfortable traveling choice for your kids. And the best part about it is that you can explore Skradin, too. You can have lunch at a local restaurant upon your return from the Krka National Park. But what we encourage you to do is to enjoy a visit to the Bibich Winery. It is one of the local wineries with a welcoming vibe, which will make even your children feel excellent. You can taste some local wines while your kids meet the donkeys on the premises!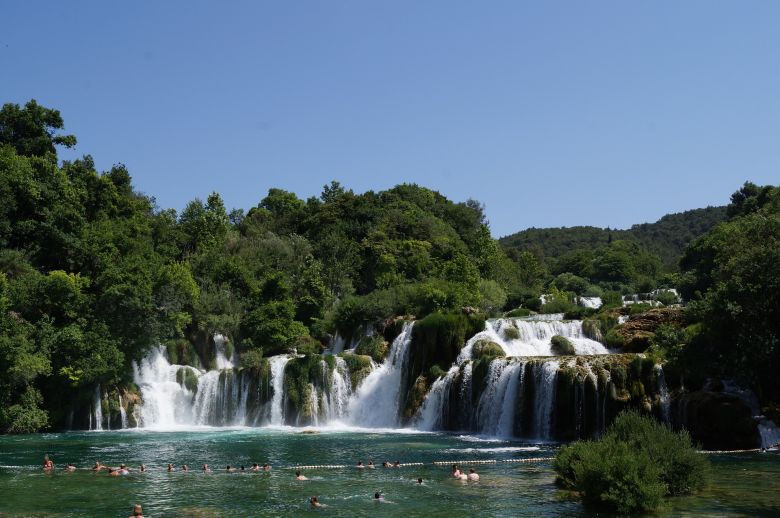 #4 Admire the picturesque travertine and distinctive range of blue at the Plitvice Lakes National Park
If you're a nature-loving family, the Plitvice Lakes National Park is a must-see! We believe it is a great location to visit with kids in Croatia since it is home to 16 lakes in karst sites and underground rivers. Several
waterfalls
are linked to each other, leading to an other-worldly scenery. But the best part about visiting the Plitvice Lakes with kids is the worldwide famous coloring of the lakes. The unique blue, green, and gray colors will make your children feel like they've stepped in another world. We recommend a visit here outside the peak season. During summer, all the trails at Plitvice Lakes National Park are crowded with tourists, and in some cases, you might have to wait in line before entering. Our insight is to book accommodation nearby so that you have plenty of time to trek and explore the area.
#5 Rest, play and enjoy quality time spent with your family at Cikat Aqua Park in Losinj
If you want to sit and enjoy the sun while your children get busy, we recommend a visit to the Cikat Aqua Park in Losinj. It is an all-inclusive
aqua park
, meaning that it can keep you and your family occupied all they long. We like it that you can find a dense pine forest all over it, which can be an outstanding landscape to admire. This aqua park was created to offer both relaxation and entertainment for the entire family. Keep in mind that the water used here is seawater, contributing to the best experience in Croatia. Besides, it is safe for children, and it can stir their interest all day long. Plenty of kid-friendly activities are available on-site, along with some extra services for adults like a fitness area and a bar.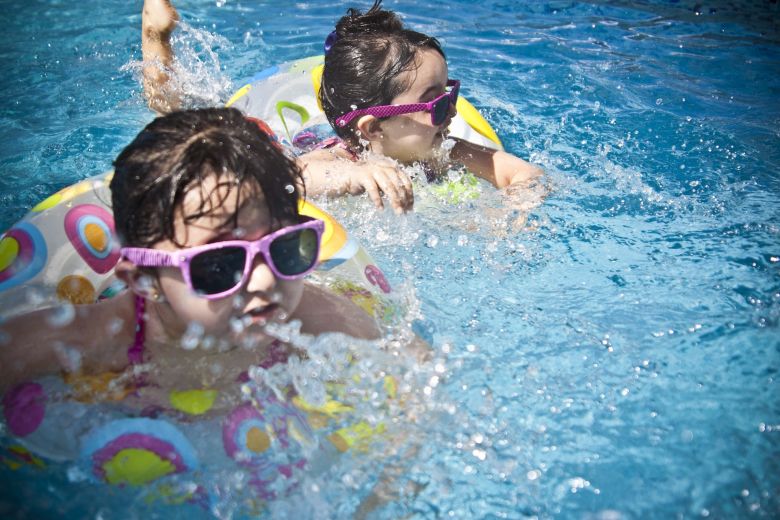 #6 Visit the most entertaining water park in Europe: Istralandia
Istralandia is the leading tourist destination in Istria County since it offers an impressive selection of attractions and entertainment
for both kids and adults
. It comes with a unique 2,500 m2 wave pool, the largest one you can find in the Mediterranean. Besides, it gets you access to 20 water slides and a wide array of friendly sites for small children or toddlers. And there is more! Istralandia is ranked 5th among the top 300 European
water parks
. So, it would be a shame not to plan a stop here. You can discover near the site several local restaurants, and you can even consider booking accommodation nearby.
#7 A unique experience for your kids: hunting for truffles in Istria
If you want to offer your children a one-of-a-kind experience, we have the best solution for you!
Hunting for truffles in Istria
can be both fun and educational. This country has a vast experience in truffles, and you can find several local products made with this precious item. It's an experience your family won't get access to anywhere else in the world! Istria is popular for the abundance of white truffles, so it represents the best destination for truffle hunting with kids. Make sure you visit during the truffle hunting season, late summer, or early autumn.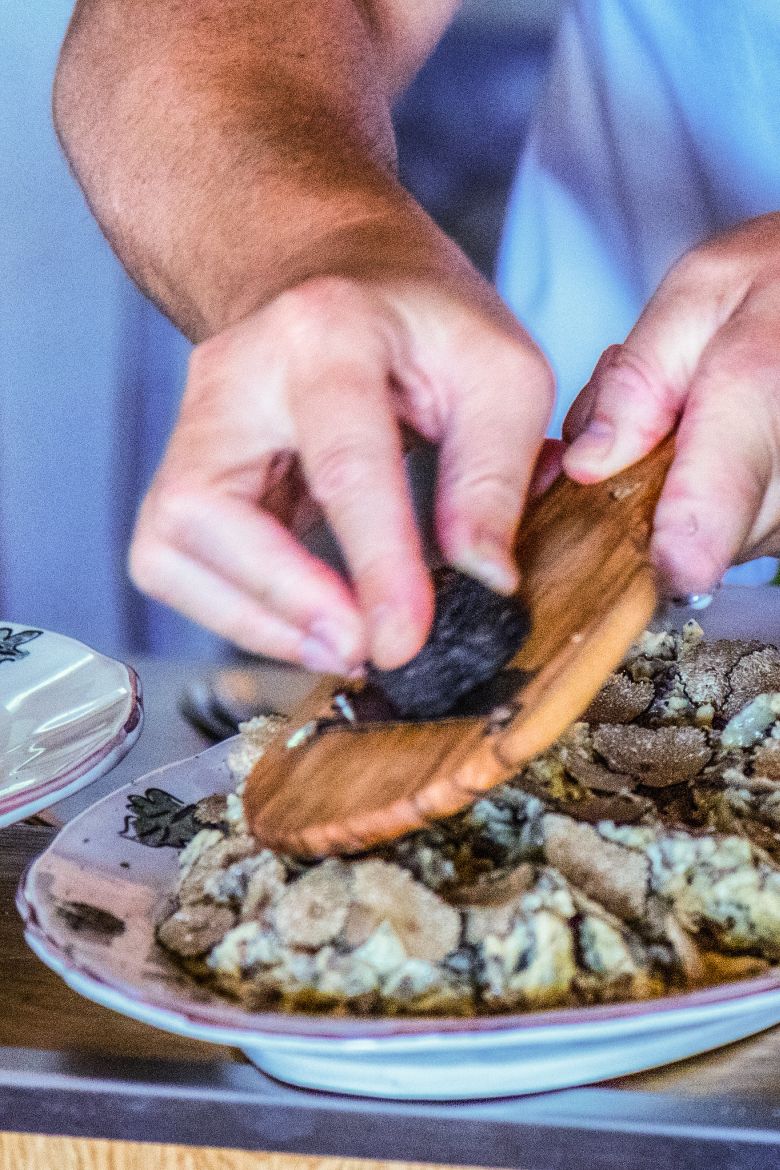 image credit: Arnie Pap
#8 Visit Sibenik to enjoy the yearly International Children's Festival
Usually organized in late June and early July, the International Children's Festival is the most visited
Sibenik
event. It is popular among traveling families since it gets you access to plays, musical performances, and much more. All over the city, you will have the chance to admire local art and international exhibits. But we encourage you to visit Sibenik with kids since this festival organizes a wide array of workshops. It can keep your family busy for hours! You can also opt for exploring the old town, as it is home to a massive cathedral, fortresses, and monastery gardens. Our pro tip is to make room in your itinerary for a visit to Aquapark Dalmatia. You can enjoy a spa day in a Jacuzzi while your kids run around the Aqua Rain Fortress. You should know that the park isn't open all year round, and it is usually closed during the cold season.
#9 Allow your kids to admire the underworld water by snorkeling around Croatian islands
Croatia is often referred to as a submarine paradise. So, why not allow your kids to explore crystal clear waters and several marine creatures during your stay? You can consider
snorkeling
with your family in Cape Kamenjak, the southernmost tip of Istria. It is easily reachable from Pula, and it is home to the rare Mediterranean monk seal. Of course, several other snorkeling sites in Croatia are worth exploring, including the Pakleni Islands near Hvar and Vis Island.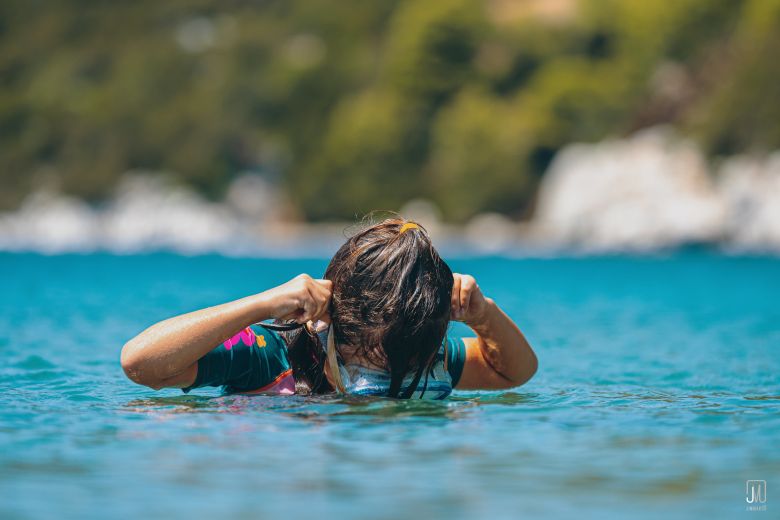 image credit: Jim Makos
#10 Opt for a family kayaking holiday in Croatia
You will discover professional guides that can take you for a kayaking session with your family all over the Croatian coast. And before you think this might be too stressful for your kids, you should know that this is one of the best experiences for children. You can use a double kayak to ensure the safety of your kid. The joy of paddling will keep your family busy!
The bottom line
So, these are our top ten recommendations for visiting Croatia with your family. Indeed, it takes a bit of planning, but traveling with your kids to unique places and allowing them to enjoy excellent activities can contribute to your vacation's success! Just make sure you book accommodation in the area you're traveling to before your arrival!