Why autumn is the best time to visit Croatia?
Besides being an excellent time of the year to avoid tedious tourist crowds, visiting
Croatia
in winter has plenty to offer! Local celebrations, traditional gatherings, and many adventure-friendly activities wait for you to discover! Here are some of our top reasons why you should spend the autumn in Croatia! And don't forget to rent a villa with a pool for the most comfortable stay!
#1 St. Martin's Day
One of the most important local celebrations in Croatia is St. Martin's Day. It is one of the autumn highlights, and locals celebrate it with passion. All local restaurants offer special dishes with goose as the main ingredient. And since this celebration is key for local winemaking producers, you'll be able to join local Croatian wine tasting sessions. Besides, all day long on 11 November, you'll be able to enjoy concerts and dances all over Croatia dedicated to St. Martin.

#2 Zagreb Film Festival
The Zagreb Film Festival celebrates both local and European production. It is the highlight of the autumn, and many film-lover tourists opt for visiting Croatia this time of the year. With more than 100 films screened at each festival, you shouldn't miss it.
#3 The Nature Park Kopački rit
Croatia has numerous natural parks and protected areas. But the most beautiful to visit during winter is the Kopački rit. It is an interesting area around the confluence of the Drava and Danube river, being the best opportunity you have to observe birds on their migration routes. Overall, we recommend you check this area due to the interesting scenery that can only be explored by boat!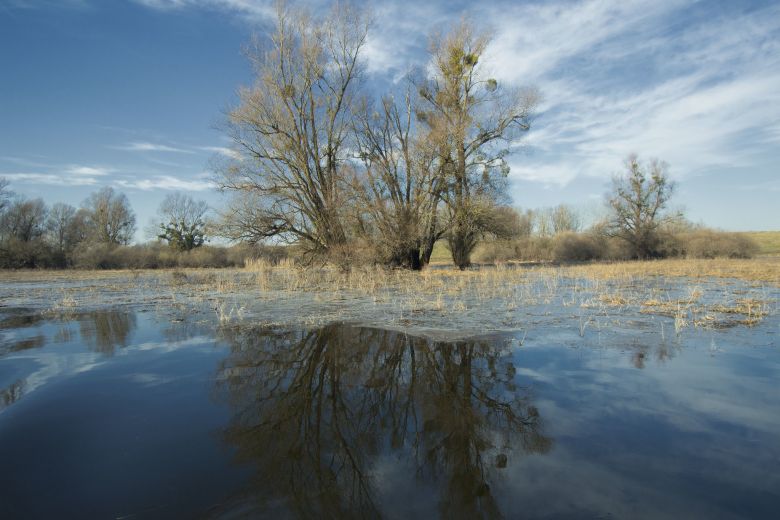 image credit: Zoran Osijek
#5 Istrian truffle festivals
September and October represent key months in the Croatian community because this is that time of the year everyone expects most! The
truffle hunting
season begins, and many regions organize truffle festivals. For example, in the large square of Buzet, you'll discover the all-time famous communal truffle omelet. In Motovun, you'll get the chance to indulge in a premium truffle tasting experience and
Istrian wine tasting
.
#6 Dubrovnik Good Food Festival
As you probably noticed, Croatia is popular for its gourmet experiences. And if you want to enjoy some
Croatian craft beer
and excellent foods, attending the Good Food Festival in Dubrovnik is a must. The central element of this four-day event is the 300-meter long showcase for chef and pastry makers. The whole length of Stradun Street in Dubrovnik will be surrounded by the tasting smell of local dishes. Besides, it is an excellent occasion to watch some intriguing musical performances.
#7 Parenzana Bike Ride
If you love cycling, you should get ready for the best
cycling experience in Istria
! Istria's Parenzana bike route is a meeting point for fellow cyclists who aim to conquer the most challenging part of this route. Several international races are organized in the fall, including the MTB Parenzana Cube in late September.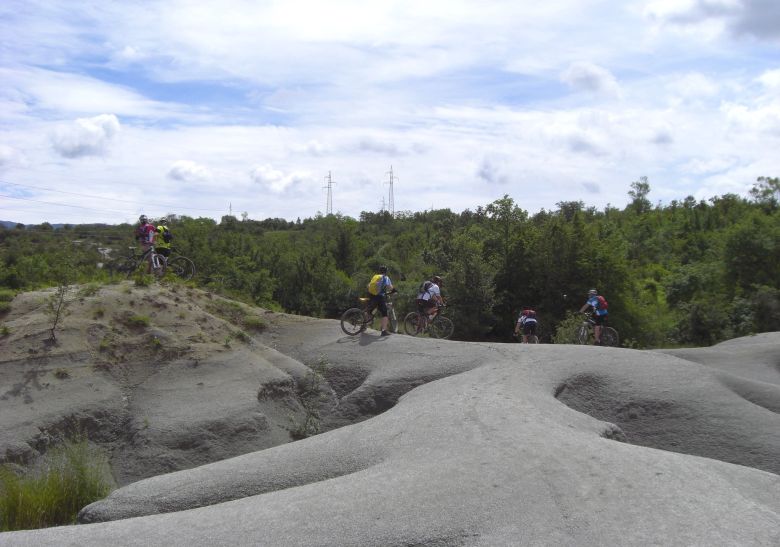 image credit: Chiemgau biking
#8 Ston Wall Marathon
Autumn in Croatia makes room for plenty of outdoor activities. So, why not join the most appreciated European marathon? Well, during the fall, the Ston Wall Marathon attracts runners from everywhere in the world. It is an international event meant to follow the longest wall in Europe. In Croatia, it goes along the Peljesac area, which is an excellent opportunity to stop and taste the famous Croatian oysters!
#9 Plitvice Lakes
Of course, visiting the Plitvice Lakes in summer is an outstanding experience. But if you want a visual spectacle of colors, turquoise water, and otherworldly sceneries, autumn is the best solution for you. The waterfalls here don't lose their spectacular beauty, but rather gain additional flair thanks to the autumn beauty.
#10 Pula 
We all love
Pula
! But during peak season, it is almost impossible to enjoy it! So, the alternative is choosing to travel to Croatia in the fall, so that you get plenty of room and time to explore beautiful Pula. Its amphitheater is less crowded, so you'll be able to visit one of the largest surviving Roman arenas with little to no hassle. Besides, you can stroll around the city center, taste some local honey, and enjoy a flavorful local dish on a terrace.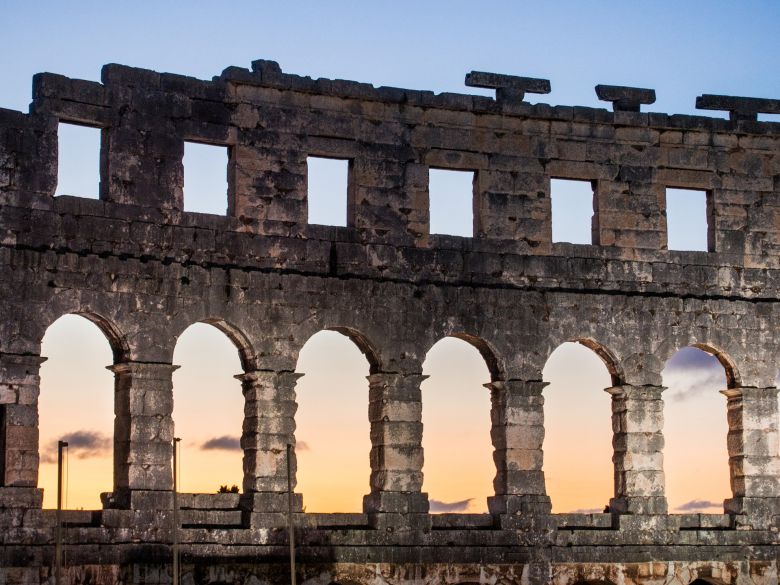 What to pack for a comfortable stay?
Now that you know about the amazing things you can do in fall in Croatia, you'll need to pack your bag accordingly. Even though the weather is welcoming most of the time, it is best to be prepared for cooler temperatures. The weather varies depending on whether you're visiting coastal areas or inland areas. For example, Zagreb can have a low temperature of 32°F / 0°C with occasional snowstorms. Also, September and October are the best months to visit the coastal cities. But no matter when you visit, you should know that snow rarely happens on the Riviera. Make sure you bring comfortable denim, sweaters, a raincoat, and a scarf. Comfortable shoes are a must since you'll most likely walk a lot to discover the beauties of Croatia. But if you forget to bring something, you should know there are numerous shopping streets in Croatia excellent for a quick shopping stop.

Which is the best accommodation for spending autumn in Croatia?
Before moving on to the accommodation, you should know that you'll first need to decide on the area you plan to visit. Based on that, you can find the perfect solution for your stay. Our top recommendation for accommodation in autumn in Croatia is a villa with a pool. And we say this because it can offer tremendous benefits as shown next!
Cost-effective solution for your travel to Croatia
One of the main reasons why you should spend autumn in a
villa with a pool in Croatia
is the price. Even though it might appear like a more expensive accommodation solution, you'll notice that it can save you some money when compared with a hotel stay.
Access to premium amenities
The best part about this accommodation solution is that you'll get access to a private pool. And even though we're discussing visiting Croatia in the fall, you should know that weather will allow a comfortable swim. Besides, you'll get plenty of privacy and the ability to use the pool when you desire most.
100% Privacy
Well, another reason why tourists opt for visiting Croatia with the help of a villa with a pool is complete privacy. The whole place will be yours, and you won't be bothered by curious tourists. So, you'll get a private pool and a garden, a spacious house to enjoy, and premium in-door facilities to pamper you during your stay.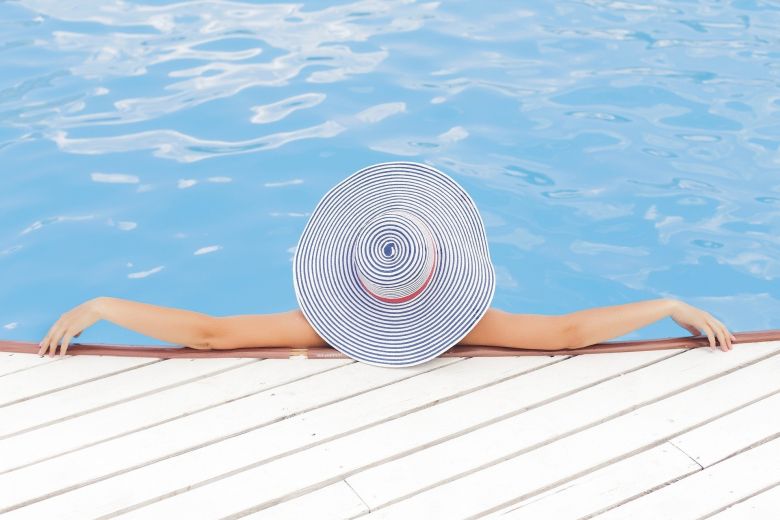 No curfew hours
Do you hate those tedious schedules imposed by hotels? Well, if you're like us, you'll enjoy spending your time in Croatia in a villa with a pool. You won't have a curfew hour, meaning that you can come and go as you please. This is especially helpful for outdoor enthusiasts who will spend their day in the midst of nature and come back when the sunsets. You'll see how good it is to relax after a
hike in Croatia
in complete privacy!
Breakfast at any time
Since villas with pools have their private kitchen, you'll be able to cook your meals and have breakfast when you wish. Maybe you wake up early, or perhaps you don't get up from bed until noon. No matter which are your preferences, you can have your breakfast when you wish! There is no one to rush you!

Highest standards of cleanliness
Another top reason why you should spend autumn in Croatia in a villa for rent is the cleanliness. All villas follow the industry standards for cleaning and are highly-modern. Each room is spacious, recently renovated, and extremely comfortable. You'll know you made an excellent choice after a good night of restful sleep!
Safe accommodation type
We believe that one of the safest Croatian accommodations is the villa for rent. Its location ensur es all safety measures are in place, so you won't have to stress about it during your say. Also, you'll avoid the risk of potentially false accommodations for rent, helping you enjoy your travel since day one.
Family-friendly accommodation type
If the kids are happy, adults can enjoy their stay stress-free! A villa for rent with a pool is an excellent way to meet everyone's needs! You'll get plenty of space for your family, a well-equipped kitchen, and, of course, an attractive pool and garden to keep the little ones occupied.
Pet-friendly accommodation type
If you love pets and you don't want to leave them alone at home, you can plan a trip to Croatia with your furry friend! And this happens since villas with pool for rent allow pet owners to bring their four-legged friend. So, you won't be forced to travel and wonder whether your pet is ok at home. You can explore Croatia together, especially since there are plenty of pet-friendly locations.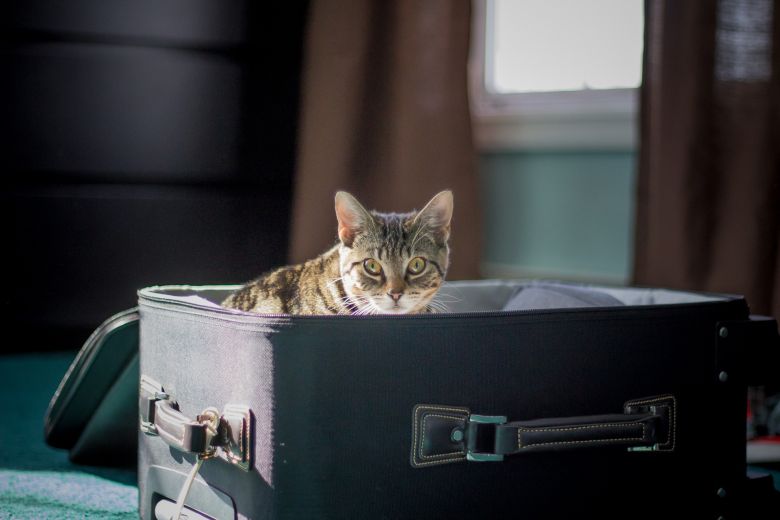 Proximity to the city center
Depending on the area you visit, you can discover a villa for rent near the city center. This can save you a lot of money and time since you'll be close to the main attractions. Also, you'll be able to create your schedule as you desire since you'll get fast access to everything you'll want to discover about Croatia.
Gorgeous sea view
If the area you're traveling to permits it, you'll be able to request a villa with a pool with a sea view. It will offer a stunning view of the Croatian coastal area, which will help you relax and unwind. The warm fall mornings are best spent admiring the sea!
Fast access to natural parks, sites, and picturesque villages
Of course, if you plan to take advantage of the multitude of hiking, biking, and walking trails available in Croatia, you'll want fast access to those. And that's what a villa with a pool for rent can offer you! Proximity to natural wonders can help you spend the day outdoors and regroup later at night at a comfortable accommodation.
Private photo session with the help of your villa with pool
Admit it! You love taking pictures! And sometimes, it can be challenging to discover the perfect spot. So, if you want to avoid curious eyes staring at you, you can organize a private photo session at your accommodation. The gorgeous Croatian garden, the pool, and the exquisite view over the region will contribute to an Instagram worthy moment.
The bottom line: what do you expect most from autumn spent in Croatia?
So, this is all you need to know about spending your autumn in Croatia. There are so many activities available that we could talk about for days! Historic cities, trails, and natural parks to explore, and of course, the least crowded time of the year wait for you to discover. Make sure you plan your trip accordingly and pack everything you need for your stay. Book your accommodation in advance to avoid unnecessary hassle. And, of course, get ready to feel your best thanks to the comfortable premium villas for rent in Croatia. You'll be surprised by how beautiful and versatile these villas are! Don't forget to try the pool! At Villsy, we do our best to help you choose what's right for you to create a fantastic holiday experience in Croatia!