Dalmatia, the coastal region in Croatia, is one of the hottest summer destinations in Europe.
With its beautiful beaches, picturesque towns, and many islands, Dalmatia will become an unforgettable summer memory for every tourist who visits it during the warm season.
In this article, you can read about seven reasons why Dalmatia should be on your bucket list this summer!
What do we know about Dalmatia?
Located on the east shore of the Adriatic Sea, Dalmatia consists of four countries: Croatia, Bosnia and Herzegovina, Montenegro, and Albania.
The total area is 19,965 square kilometres, with just over 4 million people. The most famous cities in the region are Split, Zadar, and Dubrovnik, all located in Croatia.
In recent years, Dalmatia has consistently topped lists of must-see vacation spots, and it's here to stay.
Aside from the amazing natural beauty and rich cultural-historical ancestry, there is always something new to do and explore. And it's also the reason tourists keep coming back.
Since prehistoric times, Dalmatia has been inhabited and gained prominence in history as an important centre for commerce due to its strategic position along Mediterranean trade routes.
Today, it is a popular tourist destination and one of our favourite places on vacation!
There's no better way to experience Dalmatia than exploring its stunning coastline. You can do so from land or sea. Either way, you'll have plenty of opportunities to snap beautiful photos of white sandy beaches and clear blue waters.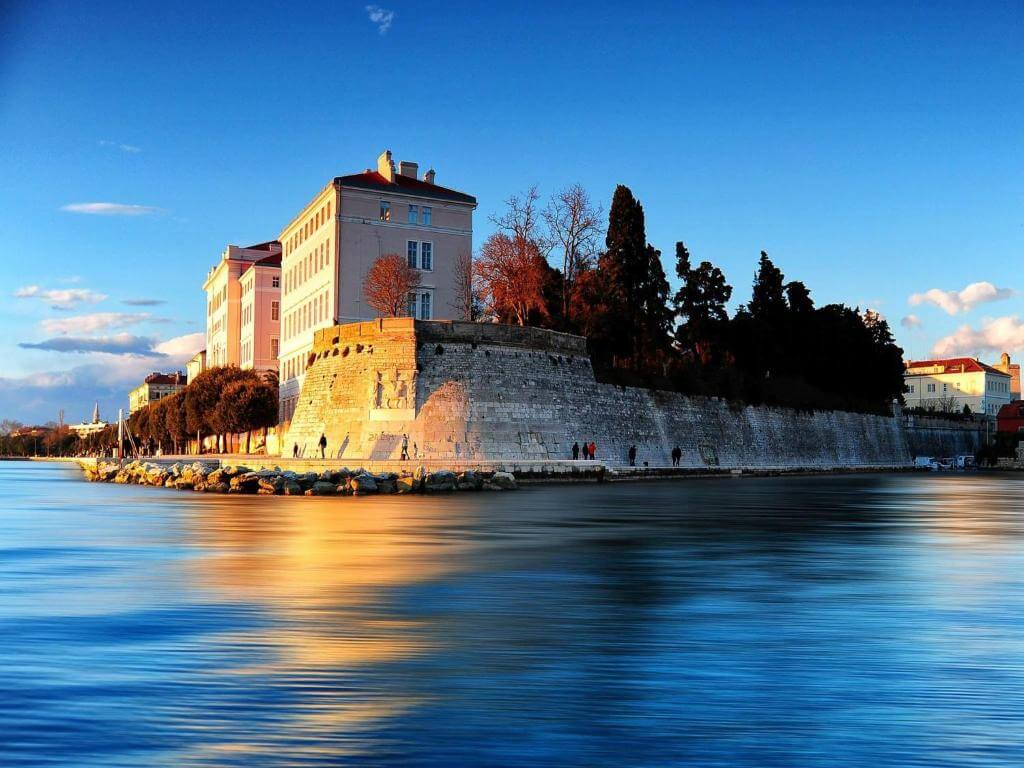 #1 Island and Islets
Because of its geographical position, Dalmatia is surrounded by numerous islands and islets, including Brač, Hvar, Korčula, Vis, Lopud, Šolta, and many more.
Day trips to enchanting bays and hidden islands and tours of their picturesque scenery and many historical sites are ideal on the idyllic islands. To experience the real Croatia, you should try as much traditional cuisine as possible while visiting these islands.
Take your time and stop at all of them to get a real taste of Dalmatian life. Swim in crystal-clear water, relax on a beautiful sandy beach one day, or hike through some of Europe's most stunning scenery.
The choice is yours.
You can even hire a boat for an entire week and explore each island. If that sounds too ambitious, stick to exploring one or two for now.
Be sure to book accommodation well in advance, especially if you plan to stay overnight.
In July and August, hotels fill up fast!
#2 Beaches and crystal clear sea
Croatia's vast coastline provides access to some of Europe's most beautiful beaches. The majority of the seashores are pebbly and rocky, but the underwater clarity is still spectacular.
Furthermore, because pine forest lines surround the entire area, there is more than enough shade on the beach.
All over Croatia, you can expect a warm welcome.
The sea becomes warm enough for swimming in early June and continues until October.
Considering that Croatian beaches aren't vast, there's plenty of space to stroll or enjoy a simple day in the sun.
The best thing about Croatian beaches is that there are many wild beaches as well as pet-friendly ones. So, if you're searching for the perfect and remote location to spend your vacation, there are plenty of options.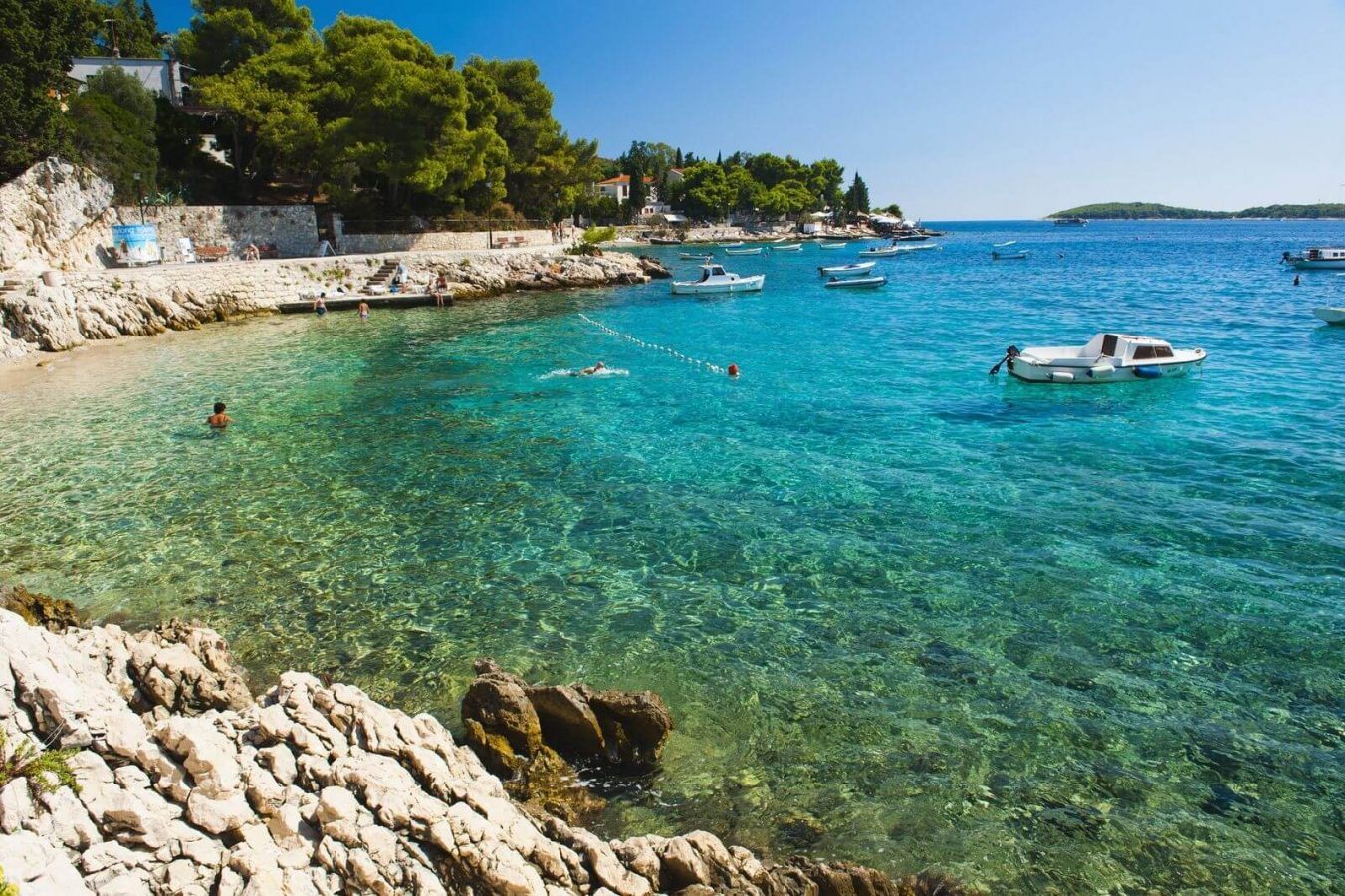 #3 Dalmatian cuisine
It is important to note that the specific method of preparing individual cuisine varies depending on location. Dalmatian cuisine varies greatly from island to island.
Some coasts also have special meals that are only available on the island:
The island of Brač, Vitalac — this is a traditional Brač dish made from grilled lamb innards.
Hvar Island — goat cheese with olive oil and pepper.
Hvar Gregada — A traditional Hvar dish of various types of fish boiled with potatoes.
Vis Island (Vis and Komiza towns) — Focaccia with spiced sardines.
Sinj town — Arambasici, a Dalmatian speciality comparable to sarma (stuffed cabbage rolls) but made with a knife rather than minced meat.
Hopefully, you now have a picture of what's coming from Dalmatian cuisine.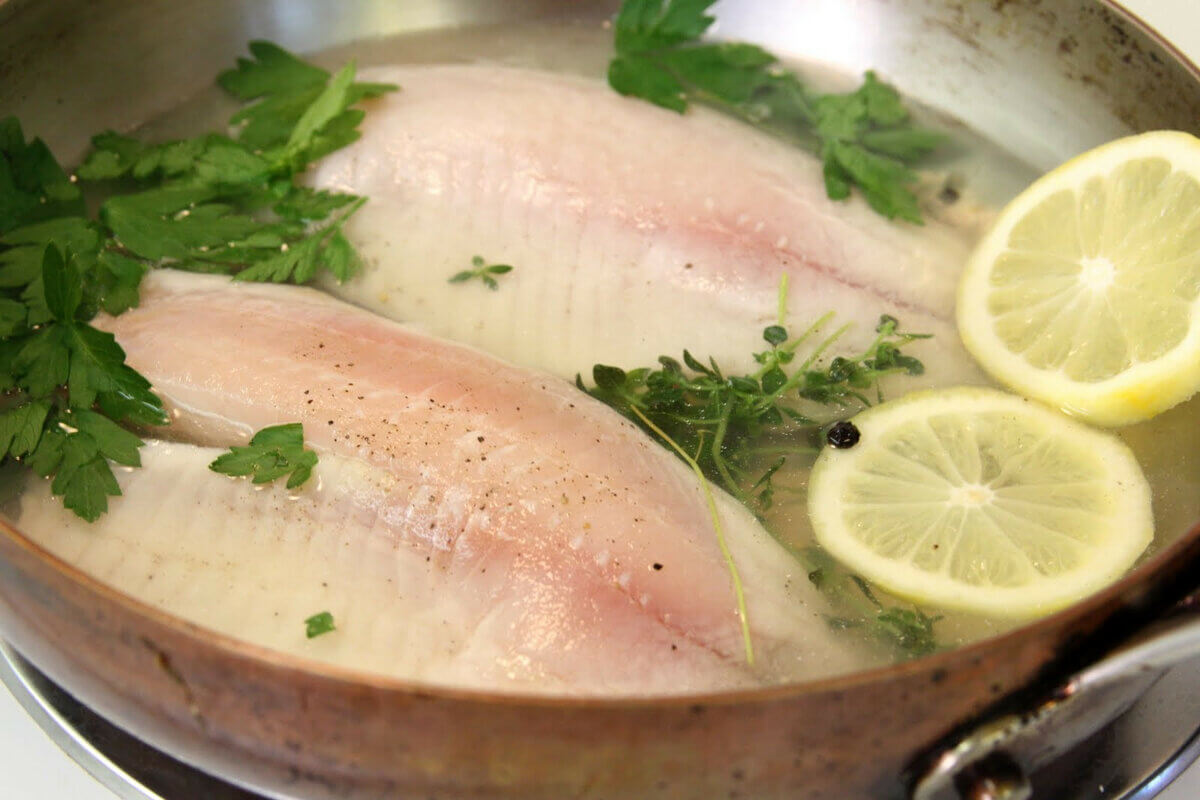 #4 Rich culture and history
Croatia has been inhabited since ancient times and has an exciting collection of historical sites that everyone should visit at least once in their lives.
The Greeks and Romans repeatedly conquered the region, and its pre-and post-war history is fascinating.
You can also visit several important cultural sites in Croatia. Dubrovnik, for example, is so rich in heritage and history that it has been designated as a UNESCO World Heritage site. Furthermore, Zadar is home to a diverse collection of Medieval, Roman, and Venetian structures.
Trogir also has no scarcity of cultural wonders. It is situated in an exciting area and is one of Europe's most important Romanesque-Gothic complexes.
Finally, but not least, Spit, and its environs are more than just a tourist destination. Numerous Roman buildings, barracks, and palaces have been preserved within the city.
#5 Nightlife and clubbing
Croatia is quickly becoming a significant nightlife destination. Also, most beaches have their little beach bar that plays modern music and encourages you to dance till the morning.
Dalmatia is densely packed with clubs and events. There are also several music festivals in Croatia, such as the Ultra Music Festival, organized every year in Split and attracts some of the world's biggest electronic DJs.
The Faces in Brač, Carpe Diem in Hvar, and Peter Pan in Makarska are world-famous host DJs and local music stars.
#6 Perfect weather
Come to Dalmatia and enjoy the Mediterranean climate if you dislike the winter season. The winters in Dalmatia are mild, and the summers are warm and sunny – the ideal combination for an unforgettable vacation.
You've probably heard that Hvar is the sunniest beach in the Adriatic Sea, with over 2,700 hours of sunlight per year.
Swimming is popular in Dalmatia even during winter, so don't be afraid to try it. Bura, the chilly northwest wind, is the only thing that can stop you. Because of the beautiful Dalmatian climate, you will get an active vacation filled with sun all year.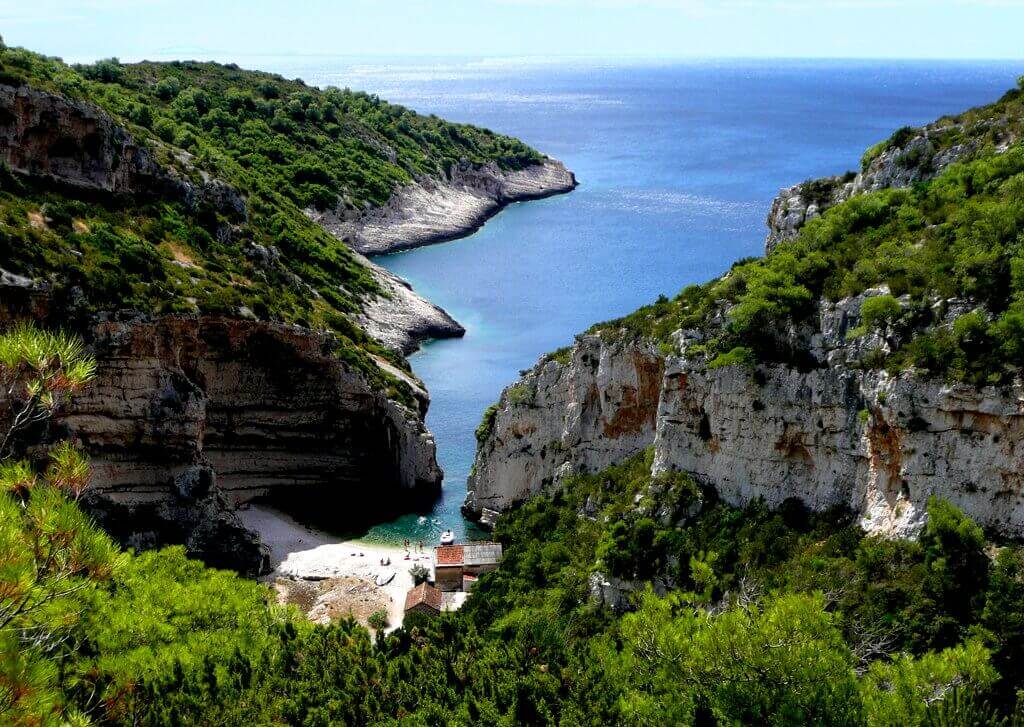 #7 National parks
Croatia is one of Europe's most intriguing countries because it constantly strives to expand its protected territory. It already had over 9% of its land under government protection as of 2017.
Croatia has a total of 444 different types of protected areas.
However, eight national parks catch the eye as the most touristic and impressive sites in this region of Europe.
Indeed, many people consider Croatia the best place to visit for fascinating beaches and delectable local cuisine. But there is plenty more to explore here — particularly if you enjoy being outside. Many visitors come here to enjoy the abundant supply of vibrant, crisp mountain air while appreciating the lush vegetation and forests.
The best part about visiting Croatia's national parks is that numerous hiking trails will take you to remote areas. Historic villages, ruins, and walking paths await your discovery.
Make a point of visiting one (or more, or all!) of Croatia's eight national parks. Each brings a magnificent and magical experience that leaves you speechless.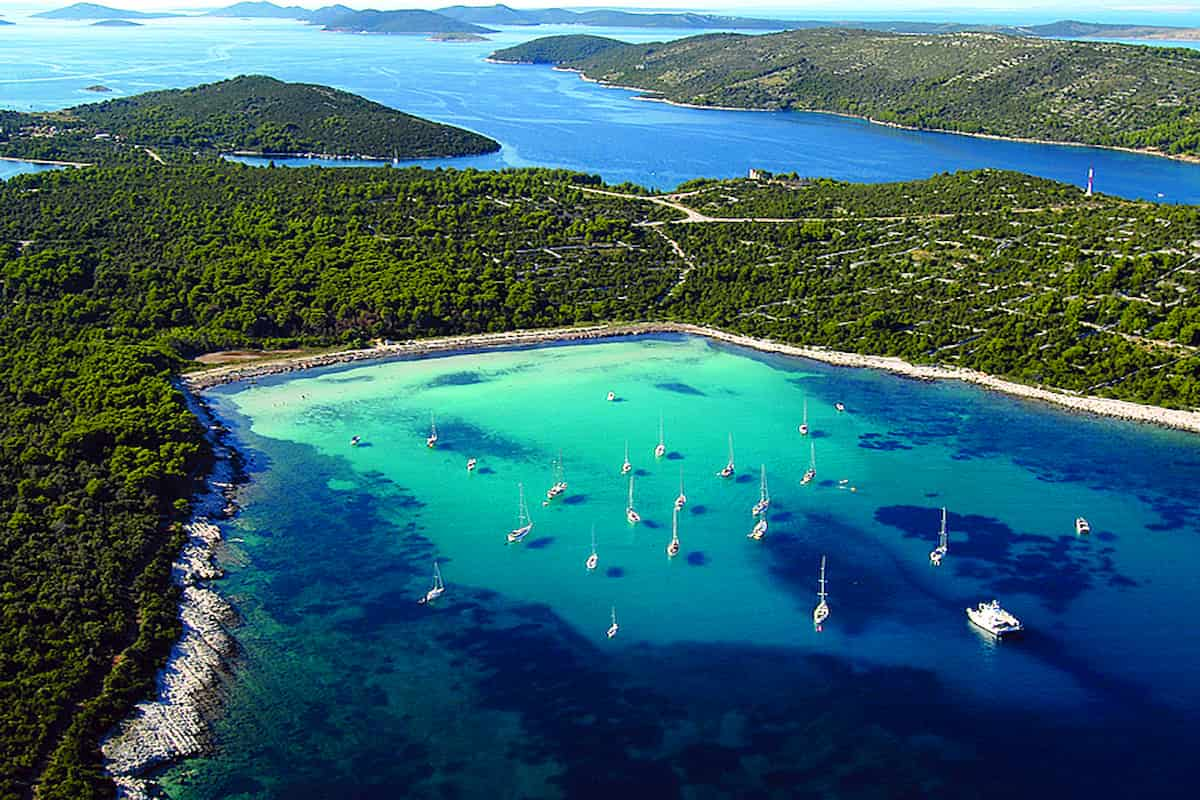 Accommodation in Dalmatia
Are you looking for a peaceful Dalmatia vacation to get away from the noise and crowd? Or you're looking for the excitement of summer vacation?
Villsy offers an entire panel of resorts, ranging from small Dalmatia apartments to luxury villas located along the seacoast and islands at affordable prices.
Click here to get started on your vacation plans.