If you're planning a visit to Croatia, this article is for you! We took the time to create this guide to help you make the best decision for your holiday! So, read on to find out which are the best places to visit in Croatia, along with premium accommodation solutions for your stay!
Why should you visit Croatia?
Croatia gains popularity each year as the most versatile travel destination in Europe. And we couldn't agree more! Michelin star restaurants, traditional local wines, olive oil tasting sessions, truffle hunting, and many other local produce ranked as premium!
Of course, you might not be sure if this travel destination will suit your needs and expectations. This is why we shared next to the top reasons why Croatia is for you!
#1 Spectacular beaches
If you're looking forward just to sit and relax in the sun, Croatia offers a wide array of picturesque beaches surrounded by turquoise waters. All over the Croatian coast, you'll discover plenty of sunbathing areas, including dog-friendly beaches!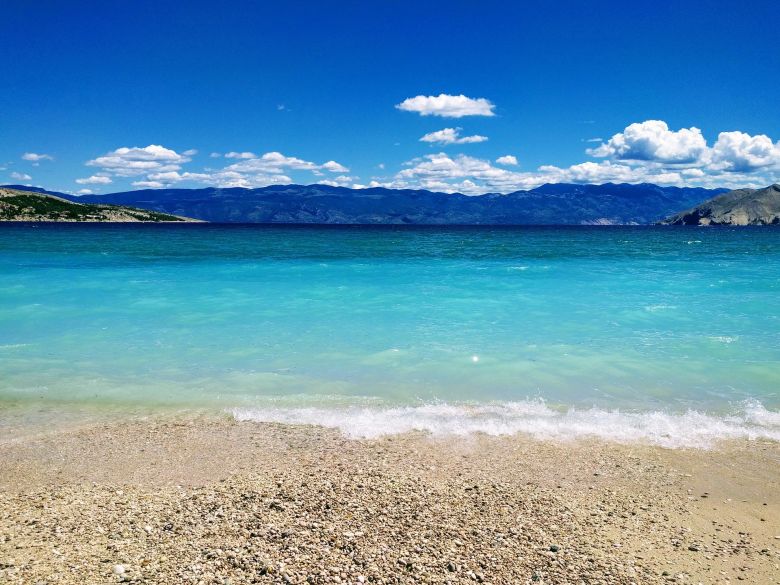 #2 Astonishing national parks
As for today, this country is famous on the globe because of the UNESCO-listed natural parks. Make sure you include a visit to Plitvice Lakes and Krka to admire the gorgeous waterfalls in your itinerary.
#3 Impressive Roman ruin
All over this country, you'll stumble upon impressive Roman ruins. For example, the remains of Diocletian's Palace in Split will leave your speechless, while the amphitheater in Pula will mesmerize you with its details.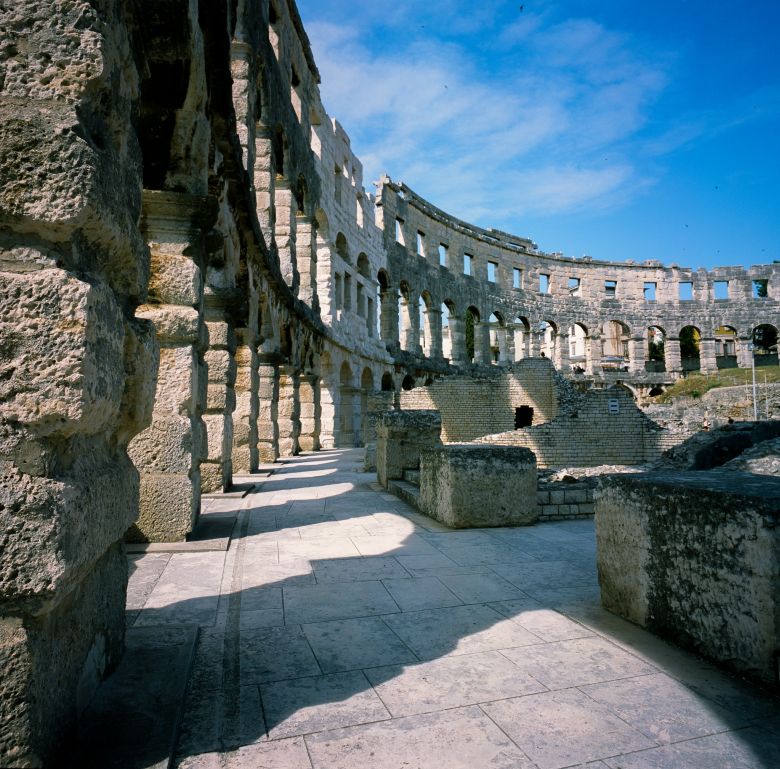 image credit: Adam Singer
#4 Nightlife opportunities
Well, major Croatian cities, such as Zagreb, are home to the best nightclubs and bars. Of course, you can always jump into the island hopping to take part in a unique party on the mesmerizing sea.
#5 Best choice for traveling families
Another reason why you should choose Croatia as your destination is the wide array of child-friendly activities available. For instance, there are numerous water parks, amusement parks, and child-friendly venues all over the country.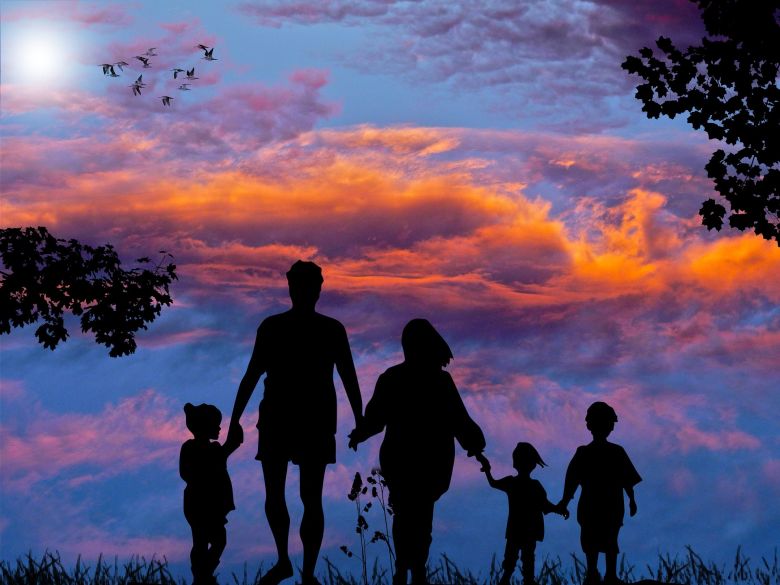 So, here's how to choose your next destination in Croatia!
Now that you know some of the reasons why you should visit Croatia, we can move forward to how to select a specific destination. And the first thing we need to discuss is the interests you have. You can rent a villa with a pool and get access to all the amenities you need. But at the same time, you'll need to visit an area suitable for your expectations.
Selecting the time of travel can save you a lot of trouble. The general rule says that off-season holidays are quieter and cost less. But the disadvantage might be that most restaurants close down as local go skiing. Of course, visiting Croatia during summer will have you in a bustling city with plenty of tourists wandering around. And for some people, visiting this country during spring or autumn is the best solution.
Anyhow, you can have anything you expect if you choose the perfect destination for your needs. Choose a small coastal town if you're searching for some peace of mind. Or jump into an island-hopping session if you're searching for a party!
Party islands
For single and party people, there is a say among locals! You must visit at least one of the party islands for the ultimate experience. Pag and Hvar have quite a reputation in this field. But Brac and Korcula can turn out to be top destinations, too.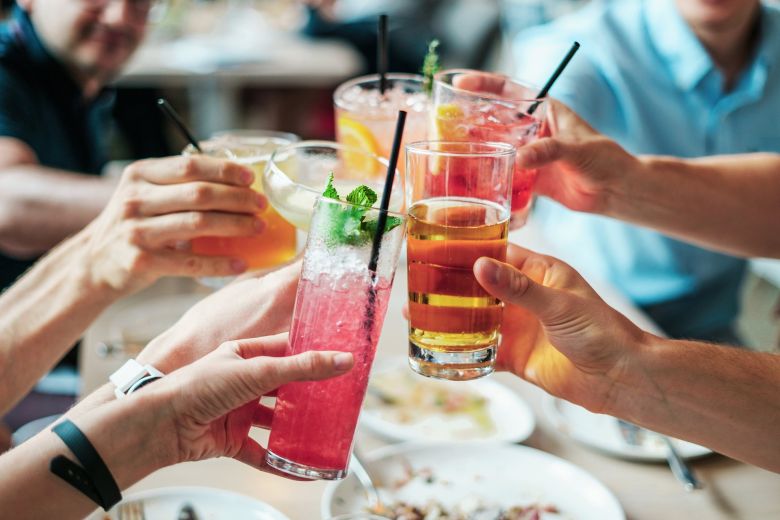 Culture sites
If you're traveling with your family, friends, or loved one and look forward to a cultural taste, there are several Croatian destinations you can opt for. Split has the ancient Diocletian's Palace. Pula is the go-to place for the best-preserved amphitheater in the world. Dubrovnik is popular thanks to its medieval old town. Zagreb offers a unique perspective on Austro-Hungarian architecture.
Smaller towns
If you don't like tourist crowds, you can opt for other famous Croatian sites, which get medium attention from travelers. Trogir is one of the most beautiful medieval towns with Venetian influences. Sibenik is known for the UNESCO protected Cathedral of St. James. Ston has the so-called European Great Wall of China.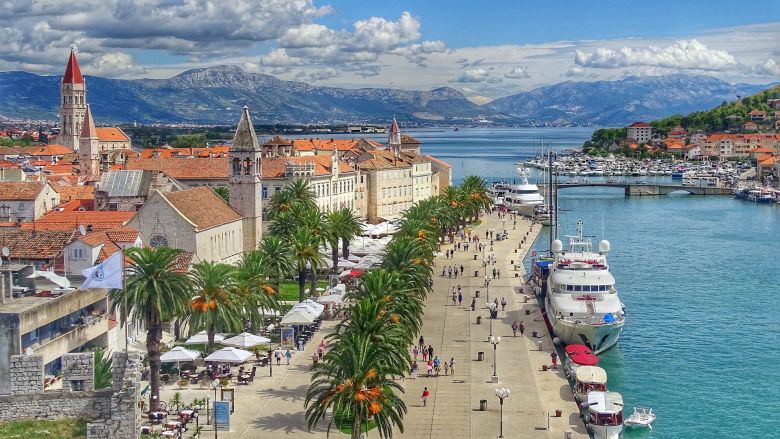 National parks
If you love nature, a stop at the top national parks in Croatia is a must. Plitvice, Krka, and Kornati are some of the most popular, which is why they are usually crowded. But you can always go for a hike on the Northern Velebit or Paklenica. And if you're looking forward to some peace and quiet, Mjet is the go-to place. It has a world-class reputation as the most peaceful area in the middle of the forest.
Wine regions
Croatia is an important payer in the premium wines productions. So, if you're contemplating a rather unique vacation, exploring some top vineyards and indulging in wine tasting sessions is a must. The paradise for red wines is the Peljesac peninsula. White varieties can be discovered all over Istria. Korcula, Brac, Hvar, and Dubrovnik have special varieties in limited editions.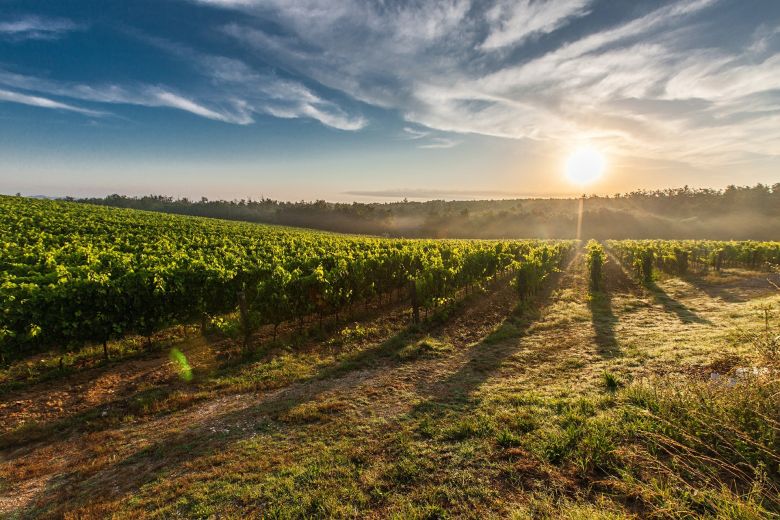 Adventure holiday
If you're an adventurous type, you'll want to have access to some adrenaline-pumping activities. And the best area to do this is in Omis. This is considered the capital of adventure, offering you access to rafting, rock climbing, canoeing, and snorkeling activities. Besides, the landscape is rather impressive, allowing you to catch your breath in a unique setup!
How to choose accommodation in Croatia
After you decide on your destination, you'll have to think about the accommodation options you have in Croatia. Mostly, you can discover anything from Airbnb to villas for rent. Still, it is best to select something that suits your needs and expectations to avoid unnecessary stress during your stay.
Here are some of the most popular accommodation options in Croatia, with their pros and cons.
Hotels
Of course, the first accommodation you'll think about will be the hotel. Some believe this is a safe option that will offer exquisite services and all sorts of amenities. You should know that in Croatia hotels range from 2 to 5 stars, but they come with both advantages and disadvantages.
Some of the advantages of choosing a hotel include:
24h reception
complimentary meal plan
shuttle service upon request
Some of the disadvantages of choosing a hotel include:
hotels are pricey
fixed eating hours
impersonal feel
some might not be pet-friendly
crowded places no matter the season
parking comes with additional fees (often)
shuttle service comes with additional fees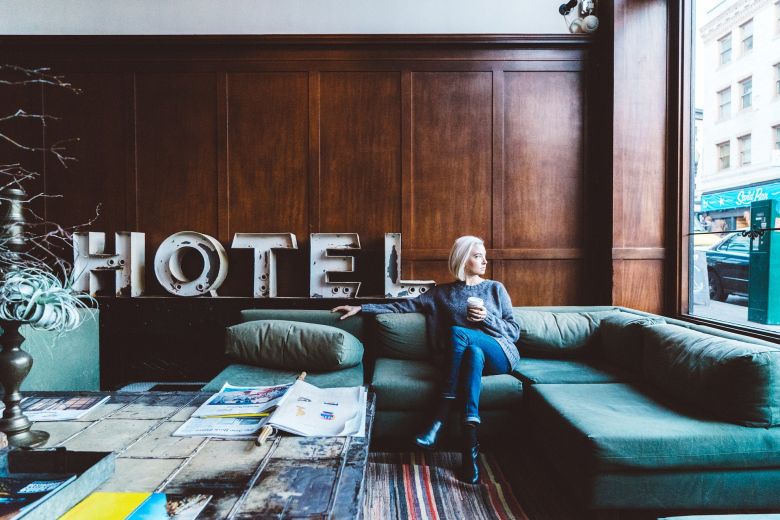 Apartment rentals
If you take the time to scroll the internet, you'll notice there is a wide array of apartment rentals in Croatia. And it certainly looks like those accommodation options flood the coast. Of course, many people look forward to extra revenue sources, and that's why there are so many. It would be best if you were cautious about choosing this since it won't come with guarantees, and you risk ending up with no accommodation upon your arrival.
Some of the advantages of choosing apartment rentals include:
affordable price when compared to a hotel
possibility to socialize with locals
Some of the disadvantages of choosing apartment rentals include:
no maid service, meaning that you'll have to clean the apartment during your stay
higher risk of stumbling upon a bad owner, even though most Croatian are friendly
no meal plan available
no child-friendly services
usually, not pet-friendly
Camping sites
If you're contemplating camping in Croatia, you'll most likely jump to the conclusion you need an interesting camping site. Of course, there are plenty of such areas that can offer you a nice stay. It can get you closer to top national parks and hiking trails, but, of course, it comes with some ups and downs.
Some of the advantages of choosing a camping site include:
you can use your own tent, or you can park your RV
you can rent a glamping tent if you don't have the necessary equipment
it has the cheapest rate of accommodation types in Croatia
it can be pet-friendly
Some of the disadvantages of choosing a camping site include:
shared toilet facilities
it can get crowded since many campsites can accommodate up to 10.000 people in high season
it can be troublesome to sleep if you go to bed early
it can lack some comfort
it can be hard on families with kids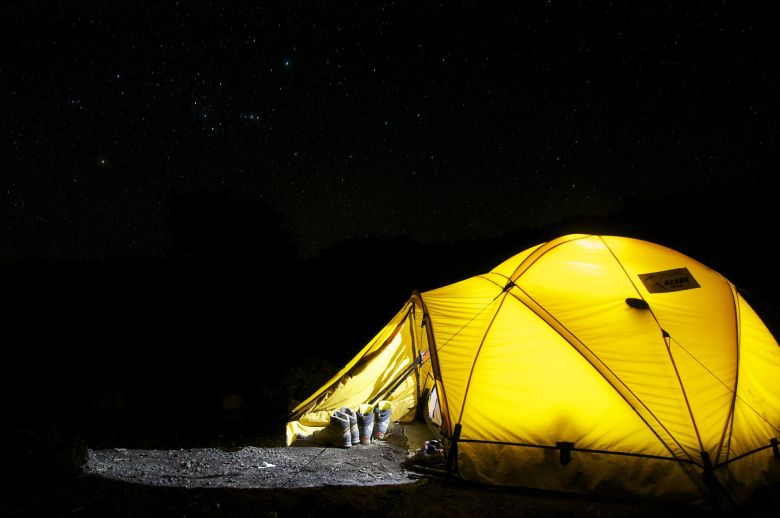 All-inclusive resorts
Another accommodation option you have in Croatia is represented by all-inclusive resorts. But you should know these don't resemble the famous beach resorts in a remote area with little to no traffic. Instead, such resorts are usually located within a town, getting yours tuck in the buzz o a crowd. Of course, these are excellent for those in need to stay close to city centers' vivid life.
Some of the advantages of choosing an all-inclusive resorts include:
it can get you extremely organized with access to meals, and activities based on your needs
it can allow children to stay for free depending on their age
Some of the disadvantages of choosing all-inclusive resorts include:
having three meals per day at your accommodation can make you miss the beauty of authentic local cuisine
it can get pricey
you'll most likely have a curfew hour or a strict period in which noise isn't allowed
most resorts don't allow pets
But before you get your hopes down, read about the best accommodation solution in Croatia!
At this point, you'll wonder what to do next. And before you decide, you should know you have the best opportunity for your Croatian holiday: booking a villa for rent with a pool!
Villas in Croatia resemble apartment rentals but are safer and more trustworthy. These come with a lot of versatility and the opportunity to create your schedule as you wish. So, instead of renting just one unit, you'll rent the entire house. This can turn out to be a fantastic solution, no matter if you're traveling with kids, with your loved ones, or by yourself. Villas for rent are fully equipped and include a swimming pool and sometimes and an outdoor kitchen.
Some of the top reasons why you should choose a villa for rent in Croatia include:
full furnished accommodation with up-to-date miscellaneous
usually positioned in a rural setting with a powerful Croatian flair
extremely clean rooms, since your hosts will do their best to keep everything in pristine shape
renting the entire villa comes with full privacy
it is an excellent solution for families and group of friends
it can get you closer to local beaches, national parks, or any attractions you're interested into
you won't have curfew hours
you'll be allowed to bring your pets
you'll get the chance to end the day relaxing in your private pool
moderate price, since villas for rent, won't get extremely pricey, especially if you book ahead of your arrival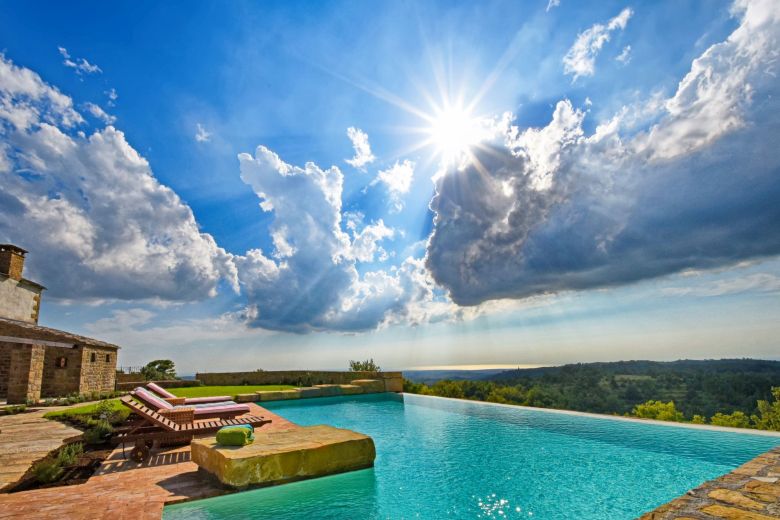 Final word: which is the best choice for you?
Now that you know about the ups and downs of several accommodation types, you most likely settled your mind on villas for rent. And we couldn't agree more. We live in an era in which social distancing and privacy is a must. So, if you aim to make the best of your stay, renting a villa might turn out to be the perfect solution.
Croatian culture is a mix of Venetian, Mediterranean, Austrian and Hungarian cultures. Locals are welcoming, social, and can help you decide on your day's activities. A villa for rent will get you closer to the locals, which is why it represents our top solution for exploring Croatia.