You have arrived in Croatia and you are a fan of golf who wants to find a place where you can spend your time enjoying this sport? You are in the right place – in Croatia, you and all your golfing friends will be able to create new memories and have a lot of fun. If you're a golf fan travelling with your family, don't be sad, you can still sneak away to one of Croatia's golf courses.
Croatia is an extremely popular vacation destination. People from all over the world come here to enjoy the Adriatic Sea and Mediterranean food. Families with children, young couples and the elderly – everyone loves Croatia for their own reasons because it offers a multitude of activities and ways to spend quality time.
And what does Croatia offer in terms of golf courses and where are they located?
Top 3 golf courses in Croatia
The best golf courses in Croatia are located on the coast and islands, and even two of the three best are located in Istria. This means that all your companions, if they are not interested in golf, can make very good use of their time on the beach, sightseeing or relaxing in a luxury villa while you enjoy playing.
Split 1700 – golf course with 6 holes and no dress code
Split 1700 is a golf course made for beginners. Although Croats are generally not overly fond of golf, Split is known precisely as the "best sports city in the world" if you take into account the number of world-class athletes and the number of inhabitants, which means that every sport is desirable here.
Split 1700 is located in Stobreč (a suburb of Split). In normal conditions, when the crowds are not big, it will take you only about 15 minutes to get there. Although it is small, with only 6 holes, the good fact is that it is almost never crowded, and the prices are very low.
The daily ticket for adult club members is €15 for men and €10 for women during the week, while it is completely free for children. The prices for guests are as follows: €30 for men and women and €5 for children.
Another plus is that Split 1700 has no dress code and you don't have to book an appointment in advance, which means you don't even have to plan your golfing – one moment you can be swimming in the sea, and 10 minutes later you can be playing golf on a beautiful course if you want.
If you don't bring your golf equipment to the beach, don't worry. You can rent it for €20 per day on the field itself.
So, the good sides of this field are certainly the affordable prices, the freedom to arrive without a reservation and the absence of dress codes. On the other hand, there are only 6 holes here, the course itself is not big, and if you are very professional, maybe you are one of those who want, love and respect the dress code, so this fact is not in your favour.
Accommodation in Split and its surroundings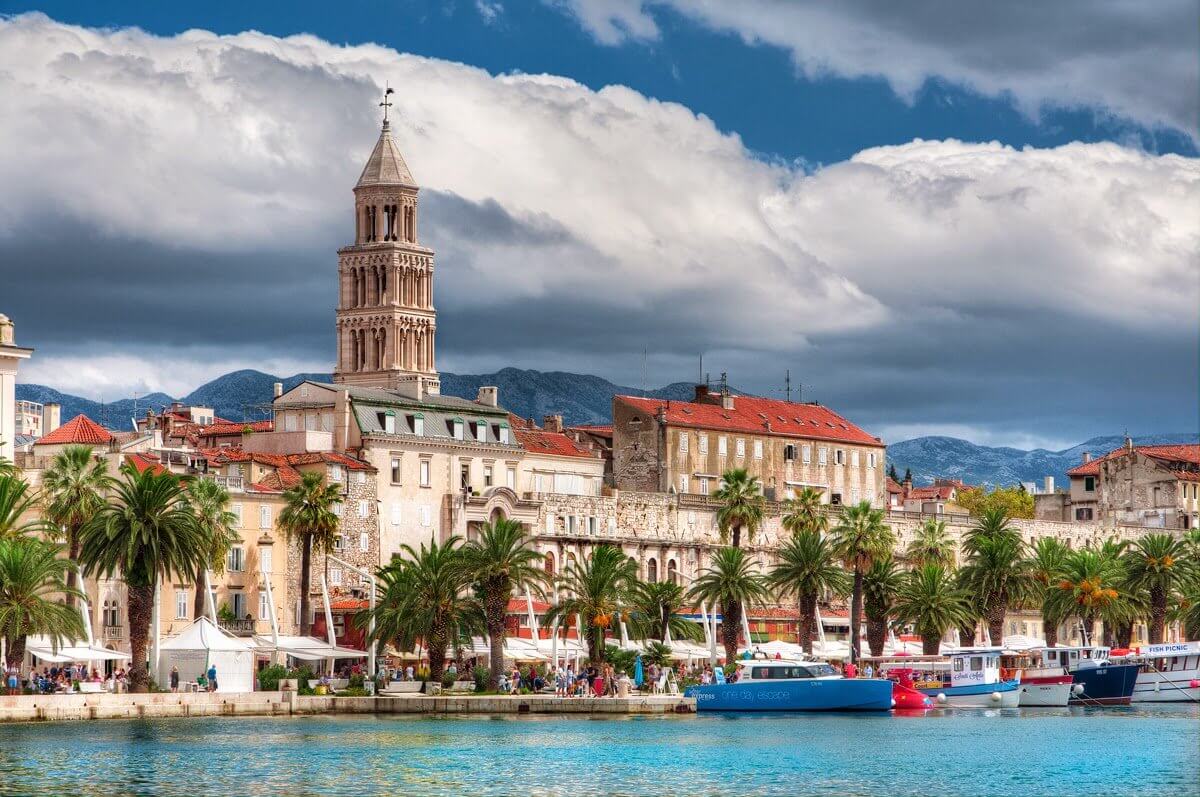 Split is a real host when it comes to all those who want to feel like royalty, and its villas are available for rent to just about everyone. From private and isolated luxury villas to those in the very centre of the city, each one offers a unique experience that will turn your Split adventure into magic!
Golf course Brijuni – the first golf resort in the world
In the Brijuni National Park, there is something very different from the golf course in Split.
The 14 islands near Pula in Istria are very popular among tourists, and among the favourite destinations of golf lovers for a reason. In addition to the golf course, here you will enjoy the company of unusual animal species – mouflons and deer are just some of them!
Brijuni certainly has the advantage of weather conditions – you can play golf on the 18-hole course all year round! Beginners, amateurs, avid gamers and professionals gather here to sharpen their skills while looking at green fields and smelling the sea. If you are a company owner and don't know where to organize team building, the Brijuni golf course has everything a team could wish for.
An interesting fact about the golf course in Brijuni is that the course takes care of itself; no one waters it except the rain. No pesticides are used to keep the grass alive, which is why Brijuni is perhaps the most natural golf course you will visit in your life.
Where to stay near Brijuni?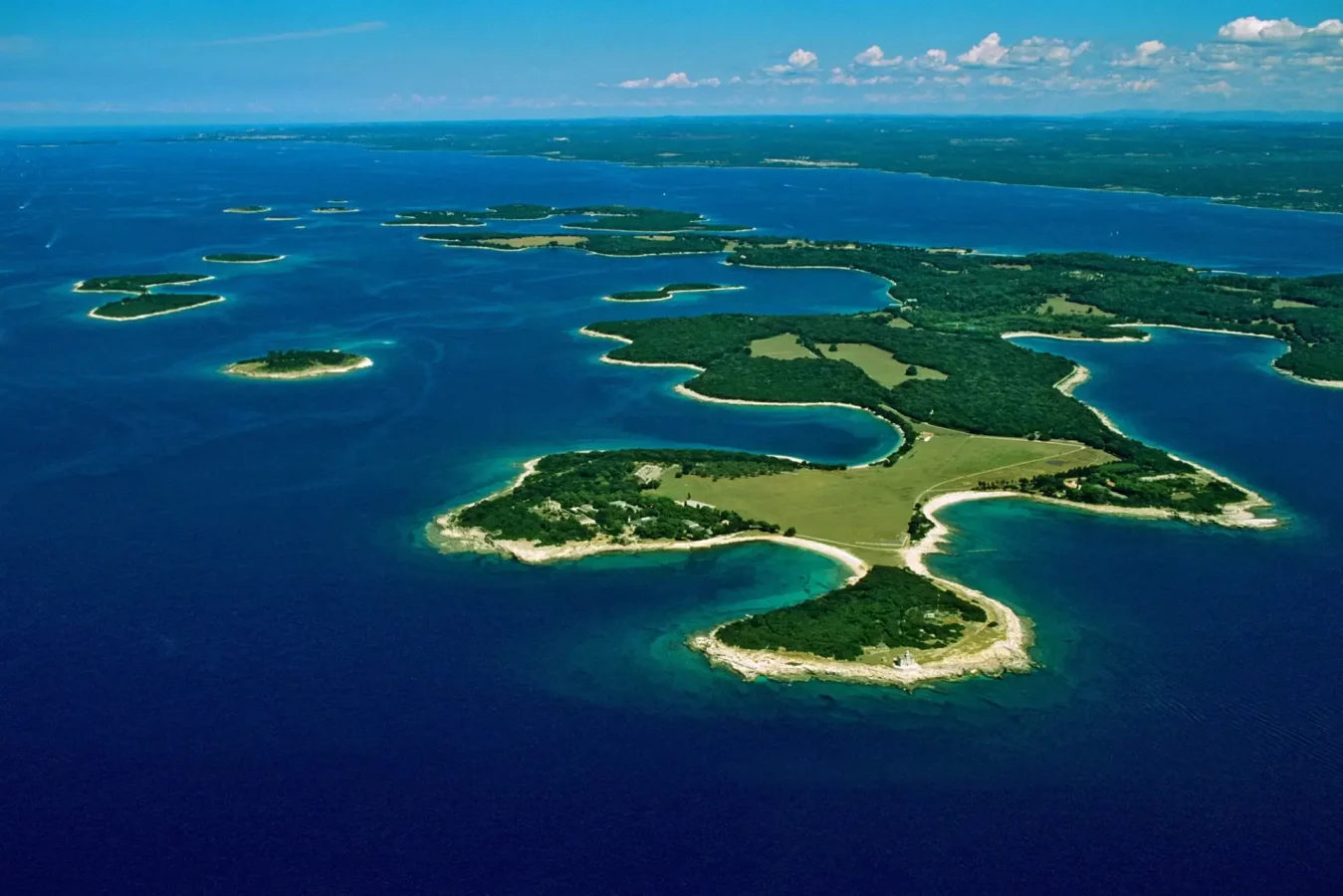 The whole of Istria, and especially the area around Pula, offers a wealth of choices when it comes to accommodation, and luxury accommodation at that. Villa Vignola and Vilana are just some of the options available to you in order to give your visit to Croatia a higher level of rest, comfort and luxury. Privacy and availability are guaranteed!
Adriatic Golf Club Savudrija
Adriatic Golf Club in Savudrija is perfect for relaxation, but it has one exception. This golf club is famous for the hole called "Monster".
Jadranski golf club is a baby compared to Brijuni. Opened in 2009, this course is still new but has become famous thanks to its beautiful view of the Adriatic Sea and its size.
Diethard Fahrenleitner, the architect of the Adriatic Golf Club, planned everything down to the smallest detail and thanks to him, Istria has a world-class golf course.
It doesn't matter if you are a professional or a beginner, the golf club in Savudrija will become your favourite golf course in Europe after the first hole. When you get to hole 13, you'll understand why you can't come here just once.
When you have 6,360 square meters to build a golf course, you can afford to create a "Monster". The 13th hole in Savudrija, 556 meters long, was named "Monster" not long after the opening of the club.
Where to stay near Umag?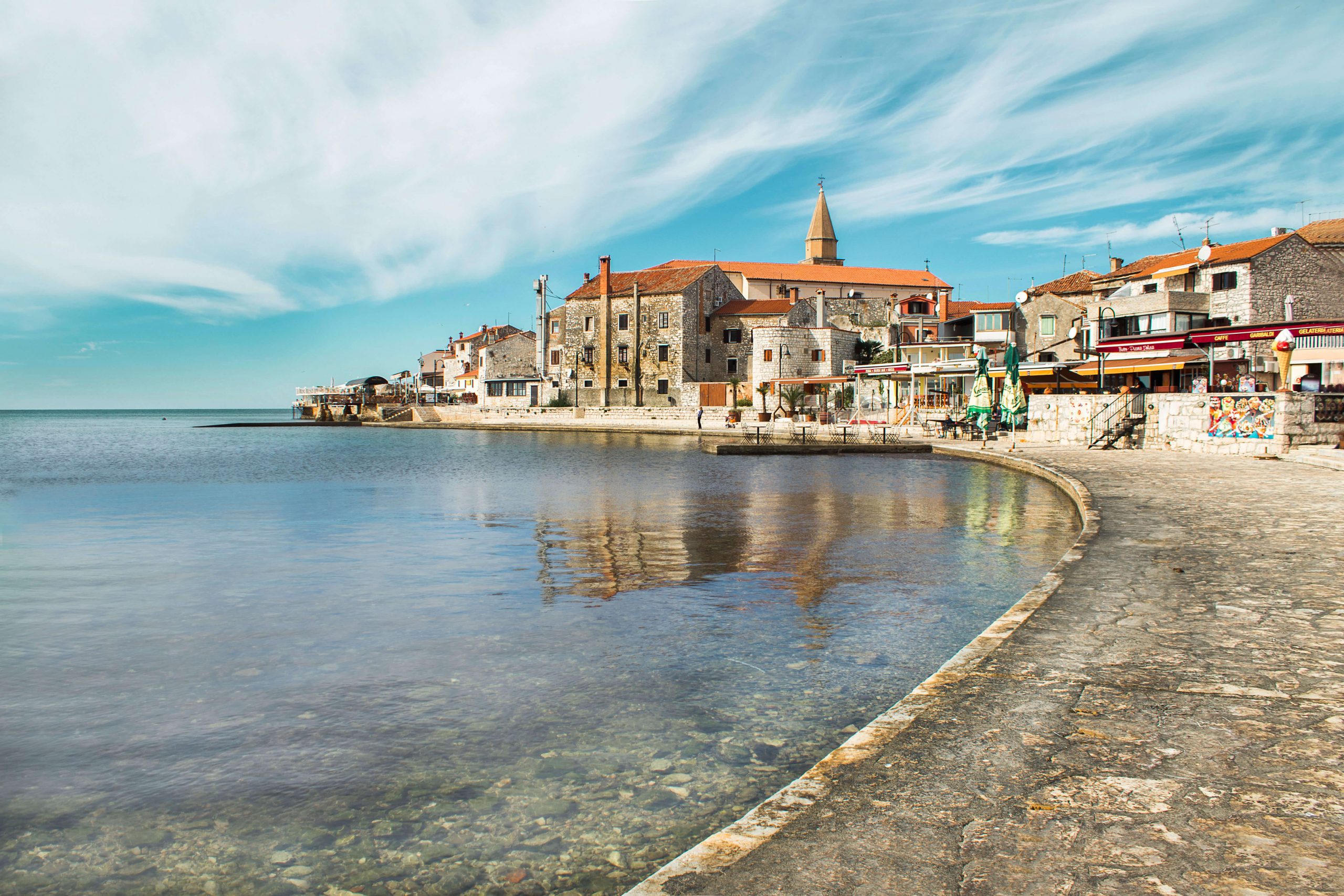 Adriatic Golf Club is a full-service club, which means you can sleep, eat and most importantly play golf there. If you have focused on visiting this particular golf course, near Umag, just a few minutes from the Adriatic Golf Club, there are Villa San Niccolo and Villa Mala, which have everything you need for an unforgettable experience!
FAQ
How many golf courses are there in Croatia?
There are currently 10 golf courses in Croatia.

Is golf popular in Croatia?
Golf is growing in popularity in Croatia, with a dedicated following and an increasing number of golf enthusiasts.

Where is the biggest golf course in Croatia?
The biggest golf course in Croatia is located in the Istrian region, at Kempinski Hotel Adriatic Golf Club in Savudrija.