Porec is a small coastal town situated on the west coast of Istria. One of the most popular destinations in Croatia, Porec, attracts more than 400,000 tourists.  A perfect place to explore the peninsula, Porec has the ultimate balance of work, nightlife, and other activities. A picturesque town packed with various sightseeing options, Porec has to be on your list to visit when on a trip to Croatia.
Situated on the pretty Istrian Coastline, the town's history and the nightlife make it a perfect blend to stay and spend some days on a trip to Croatia. Wandering around in the streets, exploring as, and what comes, is the perfect way to explore Croatia and Porec.
Planning a trip to Croatia? Keep some days aside for Porec.
What to see in Porec
Euphrasian Basilica
A UNESCO World Heritage site, the Euphrasian Basilica, is a complex structure dating back to the 6th century. Built during the Byzantine Empire, it is the perfect architecture with history echoing in every corner of the church. A significant part of the history, the church shouts the heritage and culture of the Byzantine Empire. A well preserved for ages, the church has beautiful murals on the walls and the ceiling. The Church, Memorial Chapel, Atrium, Baptistry, and an episcopal palace, makes it a worth visiting site when on a trip to Istria.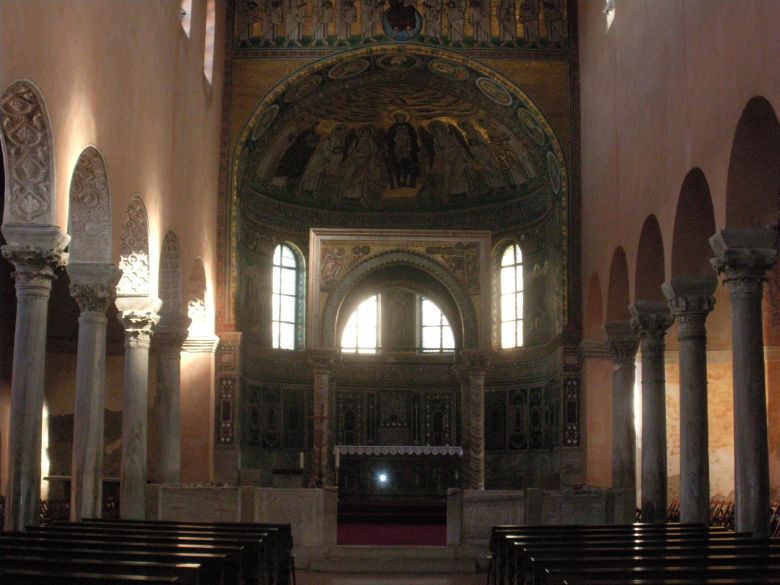 image credit: terracroatia
Porec Old Town
With a maze of Cobbled Streets, restaurants, and historical buildings, Porec's old town is the perfect place for you to experience Croatia's rich culture and heritage. A lot of winding streets filled with shops, art galleries, and quaint courtyards; this is the old Christian region that you will encounter. Located in the small peninsula, surrounded by the sea, Porec still possesses a typical layout of a Roman city. While exploring the markets and restaurants, the best way to spend the evening is to watch the sunsets through the promenade. Sitting on the promenade sipping local wines and craft beers while watching the world go by is what you need to experience to create memories that will last a lifetime.
The Round Tower
The defensive walls of Porec are quite famous. The towers of these walls are historical, which were strategically built as armor from the invaders. One such tower is the round tower. With spectacular views of the sea in 360 degrees, from the top of the tower, this is a fantastic place for refreshments, and a little coffee break. It is one of the three remaining towers from the medieval period, making it an old place, which has turned into a cozy bar with a stunning view terrace.
Bardine Caves
The natural wonder of Bardine Caves is another fantastic place that tourists love to visit. Once you reach 60 meters underground through a descending pathway, you will see a shimmering underground lake with intricately decorated chambers.
Rich with endemic wildlife, many coves are worth visiting and home to blind white salamanders and many more. With many tour excursions to the caves and many fossils, stalagmite and stalactite formations, the feel of these caves is what you will never feel anywhere else in the world.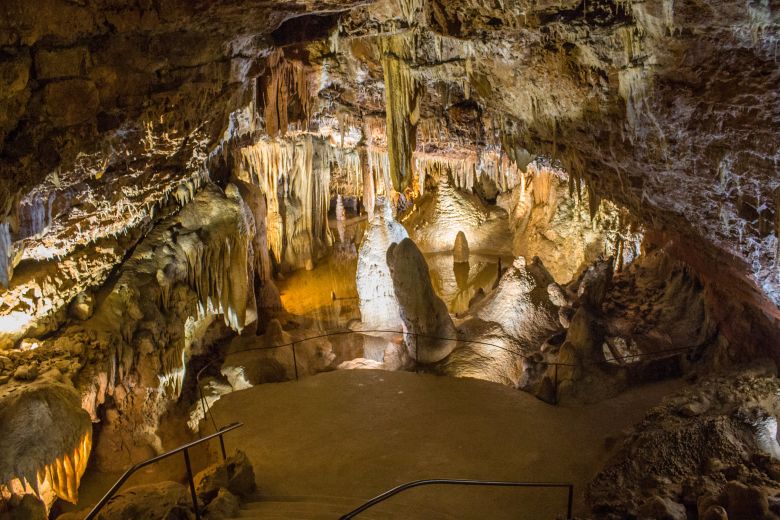 image credit: Shadowgate
What to do in Porec
Spend an evening at beaches
As a coastal town in Istria, Croatia, Porec is home to some of the most beautiful beaches in the world. Most of the coastline is rocky and pebbly, with countless small bays and coves to explore. With wakeboard parks nearby, this has to be one of the best places for adventure enthusiasts to explore some water sports. The favorite spot on the coastline has to be the Delfin Beach. With a picturesque rocky beach with pine forests on the other side, this beach has a lot of shade for people who don't like the sunlight. But for sun lovers, sunbathing is the best thing that you would love to do over here.
A good beach when traveling with children is where there are lots of options for water sports like kayaking, snorkeling, and other games like beach volleyball and more, making it perfect for spending a day relaxing with your loved ones. And when craving for some food? Many mouth-watering restaurants are there to satisfy your needs for some of the best dishes from all over the world.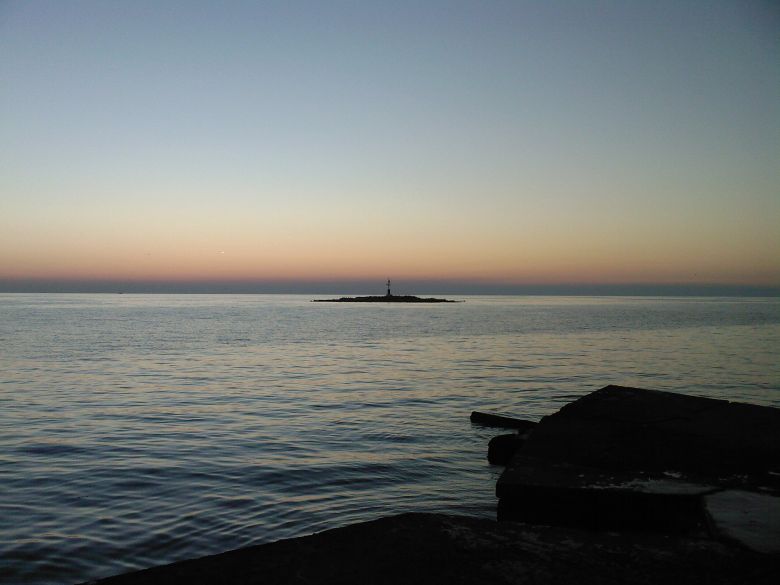 image credit: Alistar Young
Visit Damjanic Wines
Who doesn't love wines? Exploring the making of wines and vineyards is one of the best things that can be done when on a trip to Croatia. Porec is home to one of the best Istrian Wineries- Damnijec Winery, situated just 5kms from the city center of Porec. A small but cozy place, the atmosphere at this winery is comfortable and very welcoming. The family-run winery produces a mixture of ten different labels- red, white, pink, rose, and sparkling wine, making it the best place for wine lovers and couples to explore.
Visit Stancija Spin
With fantastic weather and atmosphere, the Croatian soil is one of the best places to grow olive. Local farmers and families are very much involved in the production of olive oil, which is an exclusive oil in itself. A lovely sheep farm with a tasting room, Stancija Spin has been producing cheese since 1980. Along with cheese, various types of olive oils and wines are also produced at this site. Along with the production, the tasting rooms will let you experience world-class wines and cheeses, which will leave you spellbound throughout your life.
Hiking and Biking through Parenzana Trail
Croatia is no less for adventure lovers. Regardless of being famous for beachy destinations and relaxing trips, Porec is a fantastic place for adventure-loving people. From hilly regions to hiking and biking trails, you will be finding everything. One such trail is an old railroad connecting Trieste and Porec, known as Parenzana, one of the most popular cycling and hiking trails among tourists.
image credit: Chiemgau biking
Conclusion
Although Porec is a fantastic small coastal town, that is not all that it has to offer. Amazing beaches with lots of history attached to it are among the best places to visit while in Croatia. And what better to augment your visit than a villa with a pool from Villsy's that is comfortable and luxurious.
Happy Holidaying!