"Wo questions" from Google Trends *
….
6) Where is Martin Schulz?
7) Where is Croatia?
8) Where does the Rhine originate?
…
The question of where Croatia is located is actually strange, because the Germans know Croatia well and Croatia is one of the most popular travel destinations of the Germans. The ADAC Travel Monitor 2017 looks at the question "In which country are you likely to spend at least 5 days of main vacation?" Croatia with 4,4% in 4th place of the most popular travel destinations of the Germans. **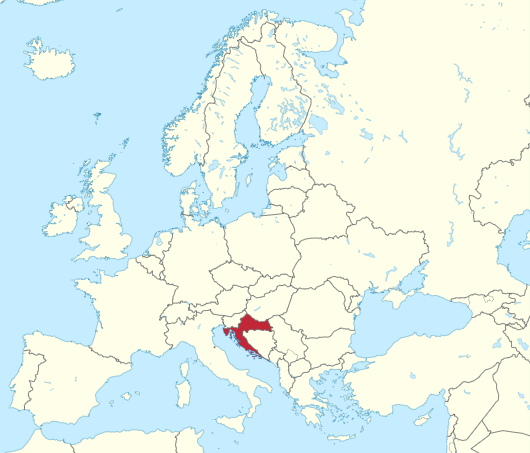 Croatia in Europe map
The Germans are important for the Croatian economy
The tourists from Germany make a significant contribution to tourism in Croatia, which accounts for 25% of the Croatian gross national product. Tourists from Germany occupy the first place. In numbers this means 20 million overnight stays. That is 25% of all registered nights. Istria as a destination is especially popular with the Germans. Nine of the 20 million overnight stays in total come from Istria. Porec, Rovinj and Pula are particularly popular in the city ranking.
Source: Cities in 4K
Croatia has much to offer
What makes Croatia? Croatia is known for its beautiful weather and pleasant temperatures. There are a variety of stunning beaches. Especially the Dalmatian coast between Zadar and the Bay of Kotor in Montenegro are worth a visit. But not only the World Cup has brought Croatia into the field of attention of the Germans. Due to their historical architecture, Croatian cities such as Dubrovnik, Split and Sibenik have been selected as the location for the hit series Game of Thrones. Not least, the gastronomic offer with the Croatian cuisine is a treat for the senses, which is worth to savor.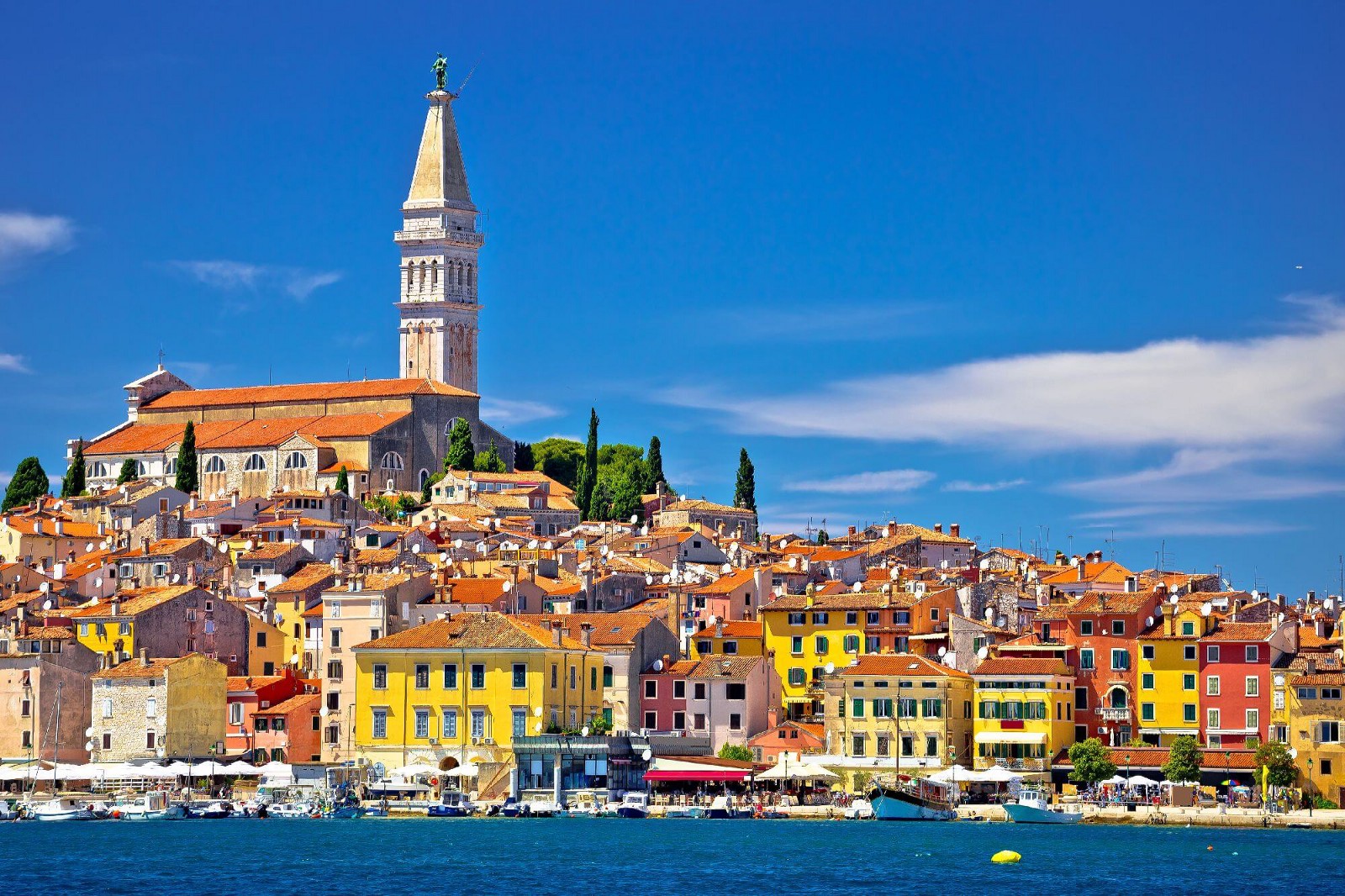 Rovinj in Istria, Croatia
Tourism in Croatia
According to the report of the Ministry of Tourism in Croatia, tourism in Croatia is determined by private accommodation, which accounts for 55% of the accommodation capacity. In comparison, private accommodation in Greece accounts for only 10% of the capacity. This trend is accelerated by the construction of many new villas. Currently there are more than 5,000 holiday villas with pool in Croatia, which are rented out to tourists. This is the fastest growing vacation accomodation segment. In most cases, when the cost per person is compared to hotels or appartments, staying in villas is the cheapest way to stay at destination.
Seventh place in Google Trends — growth with lots of room for improvement.
"I am very surprised by the results of the Google Trends analysis. We rent 200 holiday villas with pool in Istria. 95% of our customers are from Germany. Therefore, I could hardly believe that Croatia even appears in the list, "says Toni Hrelja owner of www.villsy.com . "This result and a 20% increase in rentals at Villsy Villas suggest that there is still a lot of potential for Croatia as a travel destination," adds Toni Hrelja.