Why choose a road trip vacation in Croatia?
We encourage you to consider driving in Croatia during your stay due to numerous reasons. First of all, you will be able to explore more hidden gem than it would be the case with public transportation. Also, you can create an outstanding itinerary to explore the entire country during your stay. And the best part about a Croatian road trip is that you will get the chance to visit everything at your own pace.
Our tip is to plan your trip before your arrival and research necessary information on Croatia's driving rules. It might also be a good idea to consider a villa for rent and book it before your arrival. This type of accommodation gets you all sorts of services, and in most cases, it will be near local restaurants, wineries, and gorgeous beaches.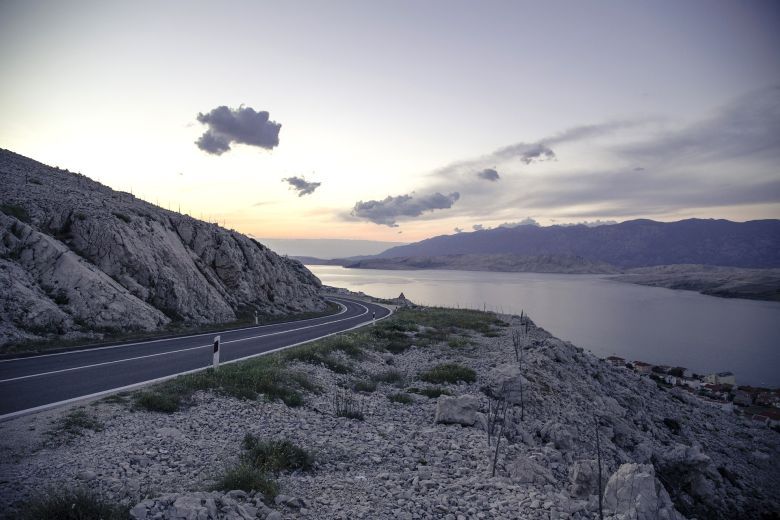 FAQ on driving in Croatia
Roads in Croatia are qualitative, and there are plenty of rental companies that can get you a good deal for renting a car. You should know this is a country with driving on the right and overtaking on the left. Be advised that you should drive with a lot of caution. Seat-belts are mandatory, and you should avoid using your phone while driving. Locals advise that the police won't back up from taking your license because you were driving and using your phone.
Since many tourists asked us about driving in Croatia, we took the most recurring questions and answered them next.
#1 What are the requirements for driving in Croatia?
Holidaying in Croatia by car is achievable with a valid driver's license from your home country. Keep in mind that if your driver's license is written with other letters than Latin, you will need to have an international driver's license.
#2 Is it mandatory to have an international driver's license for driving in Croatia?
No, as mentioned above, if your license is written in the Latin alphabet, you're good to go. Still, if you have a document written in Chinese, Arab, or Cyrillic, you will need to have an international driver's license with you.
#3 Are there any safety concerns about driving in Croatia?
We can tell you from our experience that holidaying and driving in Croatia is safe! Roads are in excellent condition, and when going from north to south, you can drive on multi-lane motorways.
Our local tip is to pay close attention, especially when driving in Southern Croatia. Drivers tend to lose patience quickly, and it can make your nervous. But with a bit of attention to details, you'll experience no hassle while driving in Croatia.
#4 On which side of the road should I drive in Croatia?
In Croatia, you'll have to drive on the right side of the road. Also, you'll have to follow the standard road rules as elsewhere in the world.
#5 Are there any special speed limits I should be aware of?
Driving in urban areas will get you a speed limit of 50 km/h. The national road speed limit is 90 km/h, while the motorway speed limit is 130 km/h. Make sure you respect these limits since the Croatian police are usually out there watching the traffic.
Another local tip you could use is that the headlights during the day and winter tires are mandatory from November 15 to April 15. Also, the emergency number of the Croatia Automobile Associations is 987.
#6 When do I need to use a child seat?
If you're traveling with your family, you should pay extra attention to driving rules in Croatia. You have to have a child seat for all children with a height of less than 135cm. Only children higher than 150cm are allowed to use the front seat.
#7 What about alcohol and driving in Croatia?
It is illegal to drive a vehicle with more than 0.05% alcohol in your blood.
So, don't drink and drive during your vacation in Croatia. The law has no tolerance for drunk drivers! Remember that drivers under 25 need to have a blood-alcohol level limit of 0%, while those over 25 years of age have a limit of 0.05%.
#8 Are there traffic webcams on Croatian roads?
Of course, there are! Almost any European road is guarded via traffic webcams, including Croatia. Croatian motorways, key bridges, national roads, or ferry terminals are all designed with webcams.
#9 Can you take your car on a Croatian ferry?
Driving to the most popular Dalmatian islands is a frequent activity among visitors. But you should know the following facts.
First of all, getting a car ticket does not guarantee you will manage to board the ferry. This is a first-come, first-served service, meaning that you won't know for sure if your car will get on that ferry.
Secondly, it might be good to rent a car with a drop of the ferry terminal service during the peak season. In this way, you will avoid any issues with your trip.
#10 Is it possible to do island hopping with a rental car?
This situation needs to be approached with a lot of caution. We recommend you consider renting a car on the island since it is the most affordable solution for island hopping. Ferry transportation can add to your expenses, and there is always a risk of missing the ride due to a crowded ferry. So, you can do island hopping with a rental car, but it is best to rent the vehicle on the island for the exact duration of your stay.
Our local tip is to think about island-hopping via a catamaran. These offer better connections between islands and affordable prices. You can also only use a catamaran in some areas, meaning that you'll get stuck with a mainland rental car. For example, you don't have a ferry ride from Hvar to Brac or Korcula, and you'll have to travel by catamaran.
Are you planning a vacation in a Croatian city? Here are some driving guidelines to use!
So, if you want to explore top Croatian cities, you'll want to have plenty of mobility. And renting or bringing your car can be the best solution for you. In this way, you can travel with ease from one city to another and explore all the smaller Croatian towns' hidden beauties. Just remember that you will have to book your accommodation before your arrival. There are several villas for rent in Croatia's major cities that get you access to all amenities you might need during your stay. And the best part about this is that most villas for rent are close to local restaurants, wineries, or even local beaches.
Driving in small Croatian towns and cities during summer is a bit crowded. So, it would be best if you prepared yourself for some heavy traffic. Our local tip is to avoid heading downtown with a car. In most cases, parking spots are at a decent walking distance from the city center.
For example, big cities like Split, Rijeka, and Zagreb get incredibly crowded at all times. All over Croatia, the rush hour is between 7.30 – 9.30 am and 4.30 pm – 6.30 pm, but for cities like Zagreb, you should expect heavy traffic throughout the day. Another insider tip is to drive around Zagreb in August. This time of the year gets the place devoid of people.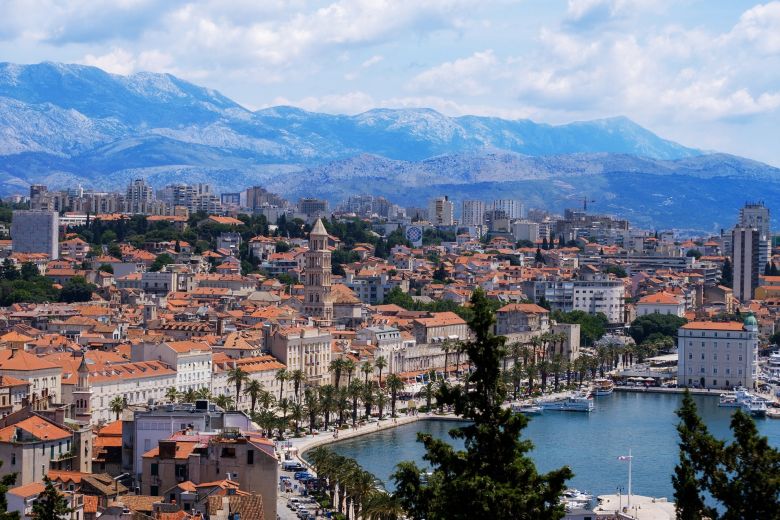 Exploring the picturesque Croatian countryside by car
We do recommend you plan your vacation in Croatia in such a way to you'll explore the most beautiful countryside landscapes. And, as you might guess, driving around the Croatian countryside is the best approach to reaching out to hidden natural wonders. Croatia is known for its wide array of ancient villages, ruins, castles, national parks and otherworldly walking paths. So, if you want to have plenty of time to explore these, driving is the top choice for you. Moreover, if you're an outdoor enthusiast, you will get the chance of hiking, cycling, or even fishing in Croatia upon your stay. Just make sure you bring adequate gear and follow local regulations for such guidelines.
When it comes to exploring Croatia countryside by car, you should know that roads are in good condition. They tend to be busier during peak tourist season, but you won't find any challenges other than this. Our top advice is to pay close attention to the road since plenty of small and big wild animals travel all around the countryside. Besides rabbits, foxes, deer and hedgehogs, locals use farm vehicles, which you should approach with caution.
And since we're discussing driving the countryside in Croatia, you should know many cyclists are roaming around. So, be respectful and look at road indicators with caution. For example, Istria has numerous bicycle-friendly roads and biking paths. It can get dangerous for all traffic participants if you don't respect fellow cyclists when driving!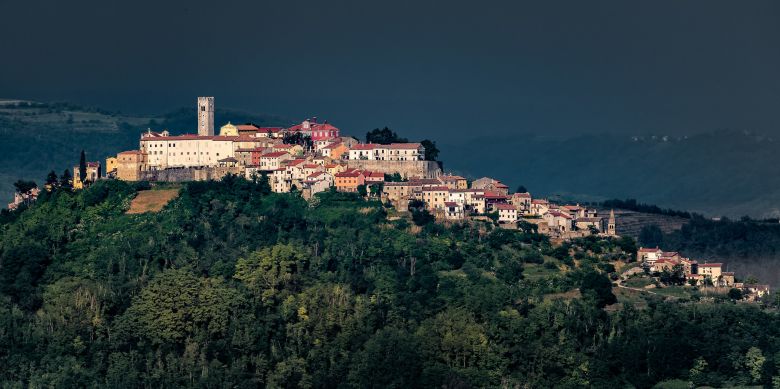 image credit: Bernd Thaller
Useful information on Croatian motorways: driving from one Croatian region to another
If you want to use the fastest route between major towns in Croatia, using the motorway might be a good idea. These are new roads, designed with a lot of attention to safety measures. And you will notice there are only a few people who use it outside the peak tourist season.  
You should know there is a toll fee you'll have to cover for. You can pay for it in kuna, by credit card or euro if you're not a Croatian resident. For example, the cost of a one way trip from Zagreb to Split is 200 kuna. A local tip is that during winter, all prices benefit from a 10% discount.
On the other hand, if you create your Croatian vacation in such a way that you'll frequently use the motorway, we encourage you to use the Electronic Toll Collection scheme. It comes with plenty of benefits, such as a discount on toll prices. The downside is that this is a prepaid service, so if it happens to change your itinerary, you'll have to modify this, too.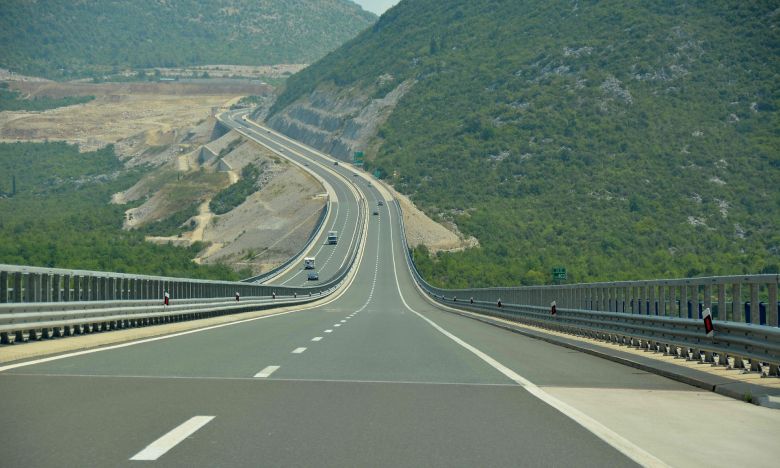 Renting cars and driving in Croatia
Croatia is a top tourist destination in Europe, and as you might expect, it has a vast network of car rental options. You can rent a vehicle straight from the airport or get a car from major cities. An interesting fact about renting a car in Croatia is that a few companies allow you to rent a vehicle for the day and return it at the ferry terminal. This is great for those looking forward to some island hopping or merely exploring different destinations each day.
Parking your car in Croatia: Where to?
Overall, in some Croatian cities, it can be challenging to discover an available parking spot. This is why you should use the SMS parking service, which is available in most cities in the country. All you have to do is dial the number on the parking sign, submit your car's license plate, and the payment will be added to your phone bill.
Keep in mind that busy cities like Zagreb will allow you to park for a limited time of up to 3 hours in the city center. So, you should research extra information about parking options in Croatia, such as garages.
The bottom line
So, this is your guide to driving in Croatia. Now you're ready to book a villa in a beautiful Croatian city and enjoy a unique traveling experience! Driving around the country is highly recommended for families. But anyone can use it to explore even the most hidden ancient villages in the area!