First of all: learn the compelling history of traditional Croatian weddings
Every European culture has its approach to traditional weddings. And Croatia is one of those places that follow the conventional guidelines thoroughly. This country has several ancient architecture venues, history, and traditions to match. Moreover, it is a unique country to visit, and you can make it your wedding destination with ease. And the best part about it is that you can easily discover all-inclusive villas to rent in Croatia that can accommodate all your guests and provide access to all amenities needed.
When it comes to a couple getting engaged, you might be surprised to discover no engagement ring involved. Instead, the man will offer an Obiljezje, a piece a fruit, usually an apple with coins pressed into it. This is one of the oldest wedding traditions in Croatia that some people still follow today. And we can say that you won't find this custom in any other country.
Besides this, several Croatian wedding traditions go back to hundreds of years. Some of the most iconic include the following.
#1 The rosemary branch
Croatians look up at the rosemary branch with a lot of respect. It is perceived as the best welcoming to wedding guests. This means that if you attend an authentic Croatian wedding, you'll receive a single rosemary branch as gratitude for your presence. This branch is pinned to the left side of your blouse, and it is usually decorated with a red-white-blue ribbon that symbolizes the Croatian flag.
#2 The false bride
This is the funniest Croatian wedding custom you'll stumble upon. The groom will take his guests and go to the bride's home to take her to the church. A make family member will welcome the groom, but he won't give up the bride as quickly as you might expect. The bride's family will attempt several times to cheat the groom by submitting a false bride. And this event finalizes with a male guest dressed as a bride. After being a fraud, the groom will finally see the real bride and head on for the church.
#3 Barjaktar
This Croatian name can be translated as the banner holder. It refers to that person who leads the wedding party and has to carry the Croatian flag. This is one of the most important roles during the wedding.
#4 Family pants
This is a tradition in Croatia meant to reveal who will be the house leader once they get married. After the couple gets married in the church, they will attempt to step on each other's feet. The one who managed to step on the foot first will be called the head of the family.
#5 The bride dance
The dance of the bride starts at midnight. The guests can dance with her, but the secret is that you'll have to pay for the dance. The maid of honor will hold a basket, and whoever puts money in it will get the chance to dance with the bride. And the more money you'll give, the more you'll dance with the bride.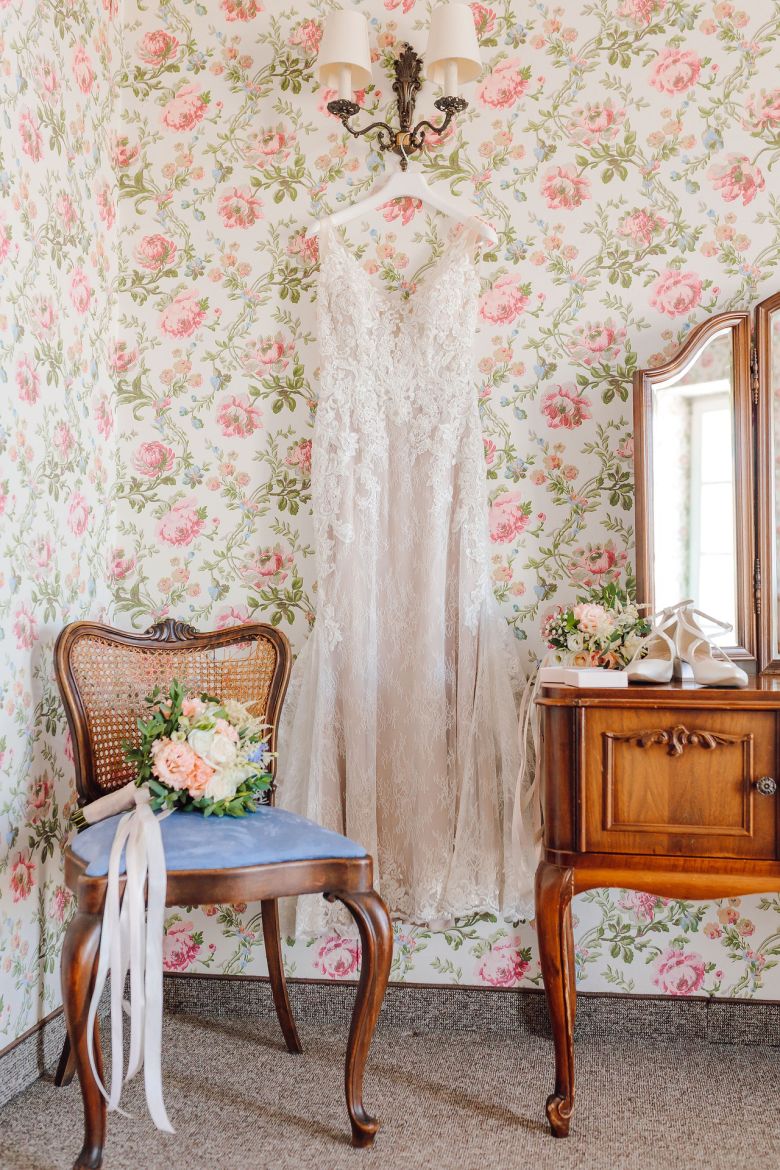 So, why is Croatia the perfect wedding destination?
If you're considering having your wedding abroad, Croatia might be the perfect destination for you. And we have several reasons why we recommend it as your wedding destination. As mentioned above, you can find impressive villas for rent with pools, all-inclusive services, and great locations. This means that you can accommodate your wedding guest in the best conditions. Also, you might get the chance to include in your wedding party an authentic Croatian wine tasting session. The possibilities are endless, and the following reasons why you should have your wedding in Croatia include the following!
#1 Outstanding scenery
Even though it might sound like a cliché, the main reason you should have your wedding in Croatia is the scenery. You won't find anywhere else such a versatile natural setup. You can choose between lovely beaches, impressive islands and islets, breathtaking natural parks, or charming rural venues. You can also always check to see if an ancient castle or fortress is available to accommodate your reception!
#2 Cultural heritage
Anywhere you'll travel to Croatia, you'll notice an abundance of history. Most Croatian cities have a site part of the UNESCO World Heritage Sites. This means that you'll not only have a great wedding venue, but you'll get the chance to explore interesting cities.
#3 Gastronomy
If you're searching for the perfect wedding destination, Croatia has everything to offer, especially when it comes to gastronomy. Local fresh fruits and vegetables are abundant, along with seafood, which can provide you with the perfect wedding menu. Besides, you can request premium local wines for your reception to mesmerize your guests!
#4 Honeymoon
Did you know that Croatia is one of the top five honeymoon destinations on the globe? Well, you can opt for getting married on an otherworldly wedding venue and hop on a magical dalmatian island to have your honeymoon getaway!
#5 Weather
Experts say that Croatia has the perfect wedding climate. This country has more than 2300 hours of sun per year, getting you plenty of warm days to plan your wedding day.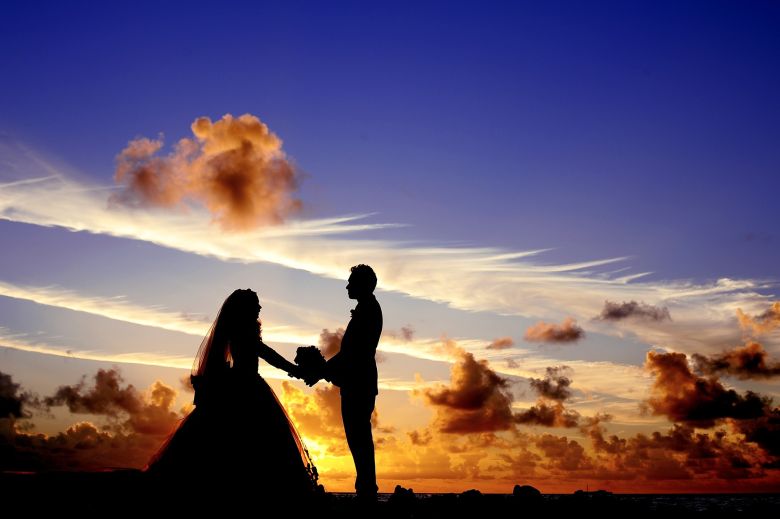 Which are the best wedding destinations in Croatia?
Now that you know a bit about Croatian weddings and why you should consider this country to get married, here are some of the best venues for a kind wedding.
Have an exclusive boutique wedding on a boat
If your wedding party is small, you should consider having your wedding on a Croatian boat. This is called a gullet, and it can be the perfect wedding venue if you're looking forward to a unique experience. A gullet represents a classic yacht made from wood, and it stands out due to its unique flair. In most cases, this exclusive boat can accommodate up to 22 guests. But the best part about it is that it comes with a reliable crew that will do its best to offer you the perfect day.
Keep in mind that such cruises are usually organized on Saturdays. We also recommend planning a wedding on a Croatian boat in May, June, September, or October. This will get you the best weather and won't make you feel too hot on the boat.
Go big and get married on a luxurious motorsailer yacht
If you love boats, but you plan to have more than 20 guests, we've got the perfect solution: organizing your wedding on a luxurious yacht. A motorsailer is a vessel managed by a professional crew that provides access to a vast dining area and comfortable cabins. They can welcome up to 100 people and get you the dream full-on party wedding with an extra touch of style.
You can select the route, food, drinks, and everything else you might want on your perfect day. Keep in mind that such a luxurious yacht is used for a wedding cruise only on Saturdays. It is also best to plan your wedding in May, June, September, or October for the best weather and sea conditions.
Have a beach wedding on the marvelous island of Hvar
Hvar is ranked as one of the most beautiful islands in Europe. And we can say that it is a great place to get married. This magical island can offer you anything you might think of, ranging from a unique ceremony on the beach to a castle-themed wedding part. No matter what venue you choose, you will get a romantic view over the Adriatic azure.
If you're planning a Hvar wedding, you should know that you can organize it all year round. Still, it might be a good idea to avoid crowded months, such as July and August. In this way, you'll get the chance to enjoy the best day of your life with little to no hassle.
Spend the best day of your life in a UNESCO World Cultural Site: Trogir
Trogir is one of the architectural gems of Croatia. It has an exciting old town part of UNESCO's list, and it can help you get married in a scenic historical harbor. Besides, Trogir is rich in unique and sophisticated wedding venues. Our tip is to consider having your ceremony at the Cathedral of St. Lawrence. This Roman Catholic basilica is the core of Trogir with a beautiful architecture that will leave you speechless.
Getting married in Trogir can be both fun and unique. But since this is one of the most visited Croatian cities, you should plan your wedding accordingly. This means that you should check and book anything ranging from the wedding venue to accommodation.
Heavenly wedding venue in the National Park of Mljet
The National Park of Mljet is one of the best places to visit since it consists of the Mediterranean's most beautiful and greenest scenery. Positioned in the far south, most visitors are couples in love and nature lovers. So, why not be bold enough to have your wedding in a national park? Well, this stands out as the best wedding destination in Croatia due to the panoramic views, impressive forests, lakes, and vegetation. You'll be able to have your wedding in unspoiled nature, which ultimately will feel like a fairytale.
Our advice for those searching for the best outdoor wedding venue is to consider the island with the Benedictine Convent and Church. It is a unique area with picturesque bays and a sense of time travel.
A lesser-known location for an exclusive wedding in untouched nature: Vis
The Island of Vis is not as popular among tourists as you might guess. This means you can get an intimate wedding experience next to your loved ones. Besides, the Fort George, an old military fort, has been transformed into a gorgeous wedding venue.
Keep in mind that this area is characterized by untouched nature, meaning that you won't stumble upon as many locals as you might expect. So, it might be a good idea to organize your wedding in detail to avoid surprises.
Have an exclusive wedding surrounded by the waterfalls at Plitvice Lakes
Plitvice Lakes represent one of the most visited tourist destinations in Croatia. But did you know that this national park allows couples to get married within its grounds? Well, not many people know this fact, which is why our top recommendation for the best wedding in Croatia is. You can surround yourself with nature and have the most fantastic experience to last you a lifetime.
Keep in mind that the Plitvice Lakes National Park is visited by more than one million people yearly. So, it would help if you planned your wedding during late spring or early summer to avoid crowds.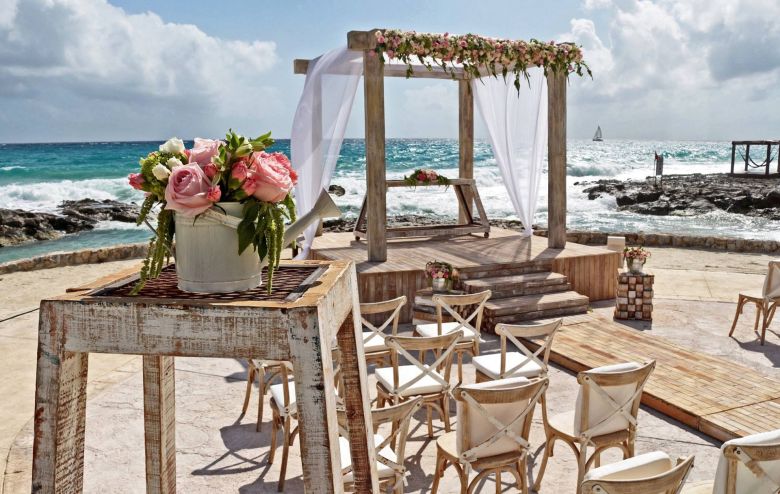 Conclusion
As you can see, your wedding can turn out to be the best adventure of your lifetime. Besides, you'll get your guests a unique approach to a traditional ceremony. No matter which place you'll opt for, we think that having your wedding in Croatia is the best! And the best part about it is that you can easily find villas for rent so that you won't have to worry about how your guests will manage their stay. Get ready to enjoy the best time of your life in a unique setting!