Red Island
(called
Crveni otok
in Croatian) is one of the most well-known and
most frequented tourist locations
near Rovinj, Croatia. It is actually made up of two small, uninhabited, artificially-connected islands, namely St. Andrew's (
Otok sv. Andrije
) and Maškin (pronounced
mashkeen
). St. Andrew's was named after the Benedictine monastery that was built there in the 6th century and devoted to this saint. We're not quite sure about where the name "Maškin" came from, but we do know that it has a history dating back to prehistoric times, and has a beautiful nineteenth-century mausoleum built by the Huetterott family.
Why Visit Red Island?
The reasons for the popularity of this island are manifold. First of all, there is the beautiful natural landscape - the fresh, thick pine forests, Meditteranean underbrush, and even cultivated flower parks in the more inhabited areas (mainly around the hotel) with serene paths through which you can take a stroll. Then there are the astonishing beaches (of course, it's an island after all) which are predominantly stony and pebbled. If you are looking for a bit of fun and don't mind crowds, the more popular beaches are located on St. Andre's Island, particularly on the south side where the hotel is, as well as many amenities. These include a restaurant, a
pool
, miniature golf courses, and a diving center, just to name a few. In case the pebbles and slightly sharper rocks don't suit you, perhaps you can visit the small beach near the port which has been covered with gravel. This makes it perfectly suited for small children as well! In case you want to learn more about best beaches in Istria, check our article
here
. If, on the other hand, you prefer a bit more privacy and are more the adventurous type, the west side of St. Andrew's Island with its smaller cliffs and rockier terrain will be perfect for you! You can enjoy the much-less crowded beaches, and dive as much as you like. Like with St. Andrew's, the terrain on Maškin is also mainly rocky. Again, the south side is more crowded and has a snack bar (the single amenity on the island), whereas the other parts of the island are completely natural, and above all peaceful. This is why some of the beaches on this island were once officially naturist (FKK). The open sea surrounding both the islands provides cool currents to come in and makes them popular among boat owners who like to drop anchor in the bays. And lest we forget, there are no cars on either island!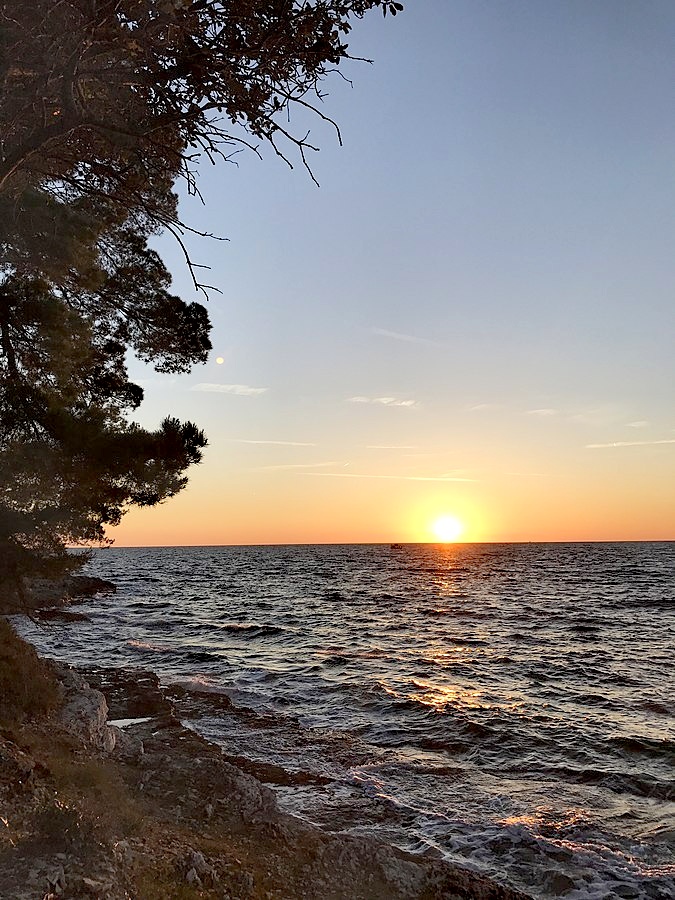 What To Do on the Island?
Apart from swimming and other beach-related activities as well as walks in nature, the island has one hotel - Hotel Istra. It is located on St. Andrew's which is the more activity-filled of the two, with a watersports center where you can learn to dive, sail, and windsurf. Maškin is much more peaceful, and most of the activities on it are nature-based: walks, swimming, snorkeling… You can walk around the entire islet in about 40 minutes! There is also some culture to take in on St. Andrew's island. The old Benedictine church has a very complex history of its own – being transformed into a Franciscan church, and even partially into a cement and lime factory, and later a summer home for  Baron Georg von Huetterot who bought it, and whom we can thank for planting the majority of trees that now make the island so idyllic.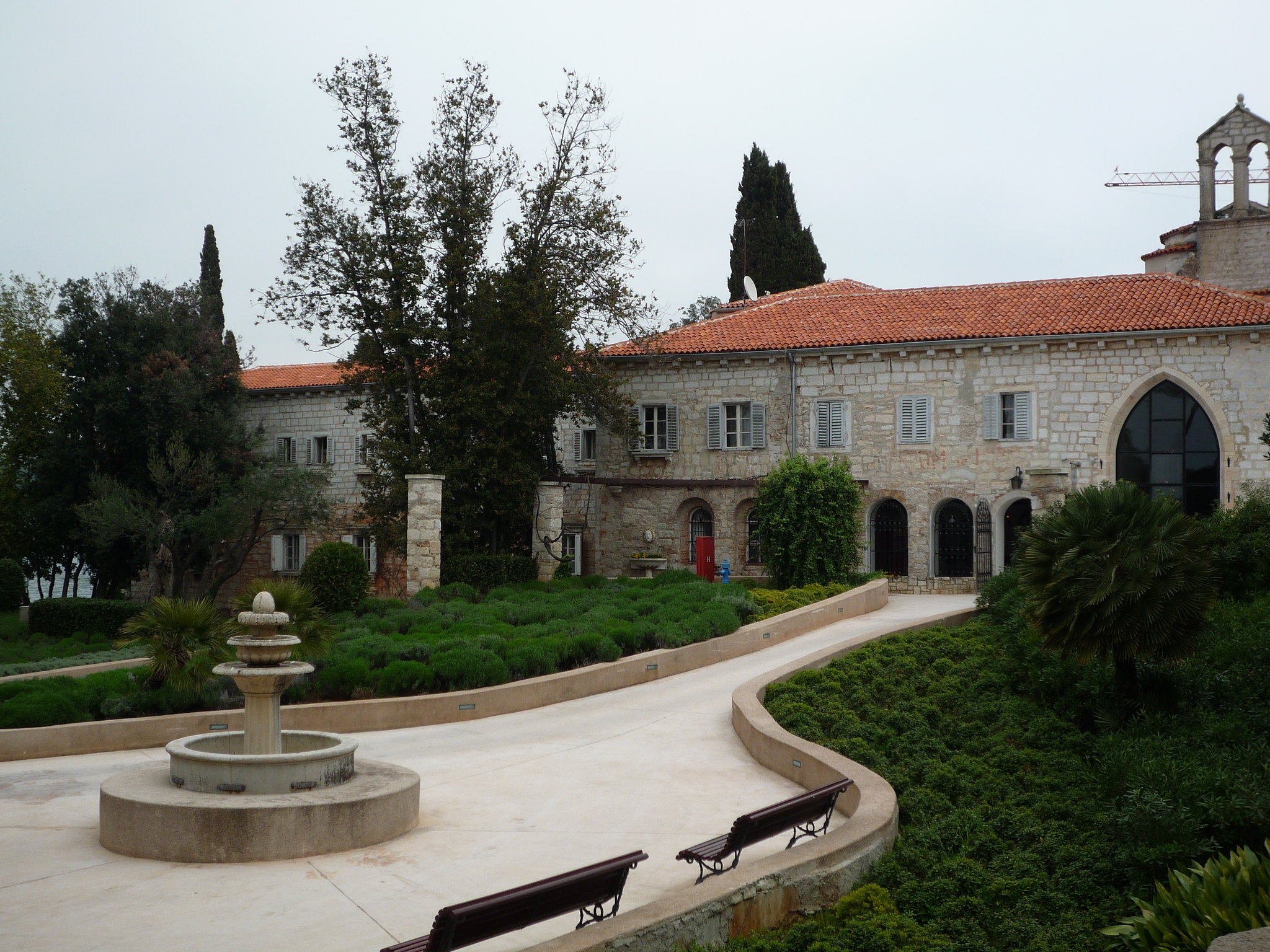 Source: Skiba 3
How Do I Get to Red Island?
Have we convinced you that visiting the island is worth it? If so, you can make a wonderful day trip out of it and go via taxi boat which connects the island to Rovinj on an hourly basis, and even every 30 minutes at peak season. If you are thinking about spending a longer time in this area, we encourage you to take a look at our
handpicked villas with pool in Rovinj.
The trip lasts only about 15 minutes and is extremely scenic, and affordable! The boats leave from the center of Rovinj and Zlatni Rt near Hotel Park. So what are you waiting for? Start planning our vacation, and don't forget to set aside a whole day to recover and rejuvenate yourself on the Red Island!