One of Croatia's fastest-growing yet appealing places is Crikvenica. Speeding along the coastal road might make you miss this small coastal town, but trust us, if you are missing this place, you are making a travel blunder. Crikvenica is a travel destination, which is a necessity to visit when you are traveling to Croatia. The waterfront area, along with a lovely mix of stone architecture, is what you will see when in Crikvenica. Colorful facades, art nouveau buildings, with a steep hillside, has its pleasure. And while visiting Crikvenica, you will be experiencing all these things.
The pebbly beaches, along with medieval towns, attract the tourists locally as well as internationally. With a front-row view to the Krk Island, and with a base of Kvarner coast, this is a must-cover while visiting Croatia.
What to do in Crikvenica
Crikvenica Beach
Croatia is famous for its pebbled beaches, and in a coastal town like Crikvenica, there is nothing less that you should expect. A perfect place for an outside summer, swimming in the clear blue water will be your favorite memory. The city beach, being 2 km long, is one of the first well-arranged beaches in Crikvenica. Even after 100 years, it still stands as one of the best beaches globally, with numerous local and international awards for clean beaches.
Besides the city beach, Balustrade Beach is another tourist place which hosts numerous water sports competitions throughout the year. And people who like to relax can sit back in the nearby bars sipping local Croatian Wines while watching water activities, making Crikvenica one of the best destinations for active summer lovers.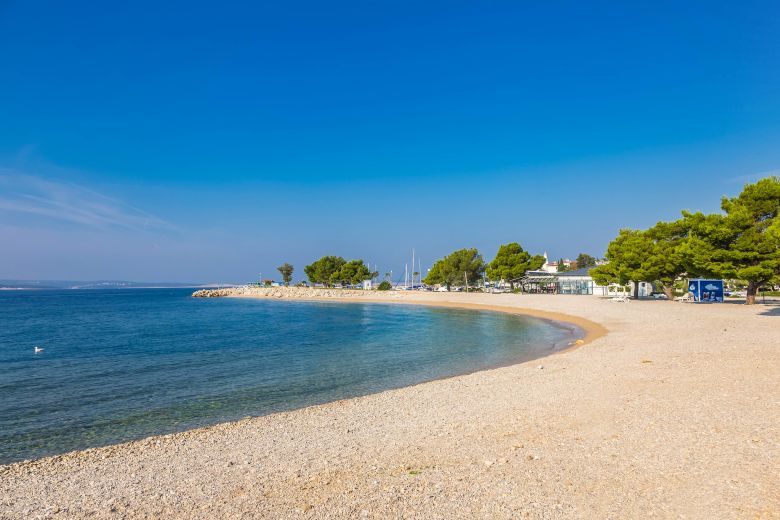 image credit: Marco Verch Professional Photographer
Love Path
For hiking lovers, we have the perfect hiking route in the middle of the city. About an 8-hour long hiking trail, Love Path boasts the scenic beauty of this coastal town. With Kavranska Stena Peak's viewpoint, climbing the love path while observing Crikvenica's skyline makes it worth it. With the beautiful vistas, one can climb up the whole hike either by foot or by cycling. While walking through this path, tourists reach the Badanj Fort.
Badanj Fort is one of the oldest preserved forts in Vinodol District, setting it much above the river Dubranica. This is the perfect place for couples who love a long romantic stroll while reminiscing the sunsets.
Enjoy the festivals
Other than its tourist spots and beaches, Crikvenica is famous for its year-round festivals. Summers are the busiest time of the year; many festivals take place. But the best part of this town is that not in the summers but the local festivals that take place throughout the year, displaying and exploring the history and culture of the coastal city, well supported by the antiquity of Croatia.
Crikvenica Riviera hosts more than 250 festivals and events throughout the year, making it busy with people. Music Summer Nights displaying the local form of music and dance, sailing regatta, a fabulous evening, and whatnot should be attended by the tourists visiting this place. All of this makes Crikvenica one of the best places to visit when traveling to Croatia while relaxing in a villa with pools. 
What to see in Crikvenica
Aquarium
Being a hidden gem in itself, Crikvenica is home to another hidden gem. The Crikvenica Aquarium lets you discover the undiscovered from beneath the sea. A fantastic sea journey, the aquarium is located in the center of the town. With about 30 pools built to replicate the natural surroundings for animals, the town aquarium offers more than 100 species of fish from the Adriatic Sea. The hard work put in by a group of biologists, ichthyologists, aquarists, and fishers, the aquarium is a place that offers the tourists a fantastic experience.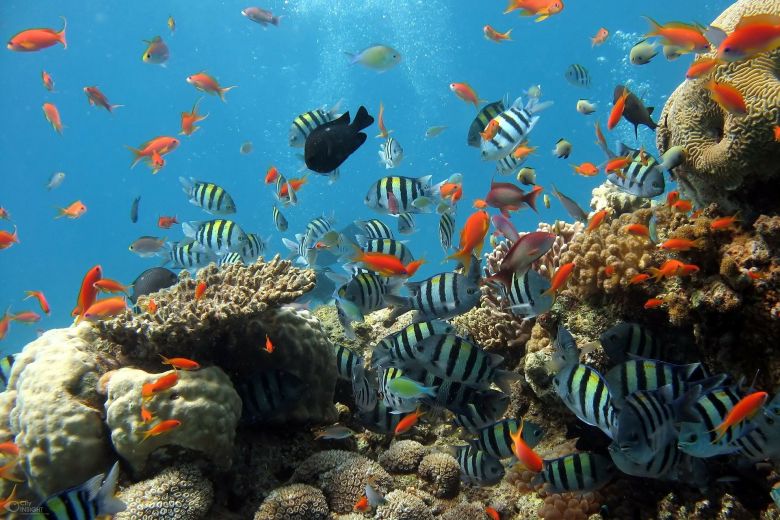 Crikvenica Town Museum
Boasting the region's valuable history and cultural heritage, the Crikvenica Town Museum is another top visited tourist place in Croatia. The museum documents life in this area since prehistoric times, up to the latest century. Located in the center of the town, Crikvenica Town Museum displays a collection of items of everyday use in ancient times. Along with other items such as paleontological collections, postcards, and archaeological collections.
Thus, this museum has to be on your list of places to visit in Crikvenica.
Magic Vinodol
With high mountains at the back of the town, Crikvenica is about the beaches, but it is also known for its steep cliffs with mesmerizing scenic views. One of the views is the "Eyes of Vinodol" or "Magic Vinodol." Vinodol is one of the best viewpoints on the hills of Crikvenica, making it one of the most visited tourist places..
Along with this, Vinodol is also famous for its various forts, a perfect example of the history of Crikvenica from ages back. One can reach this spot either through hiking and walking by foot or by cycling or, in some cases, even by driving. But with the roads being very narrow, driving is not at all advisable.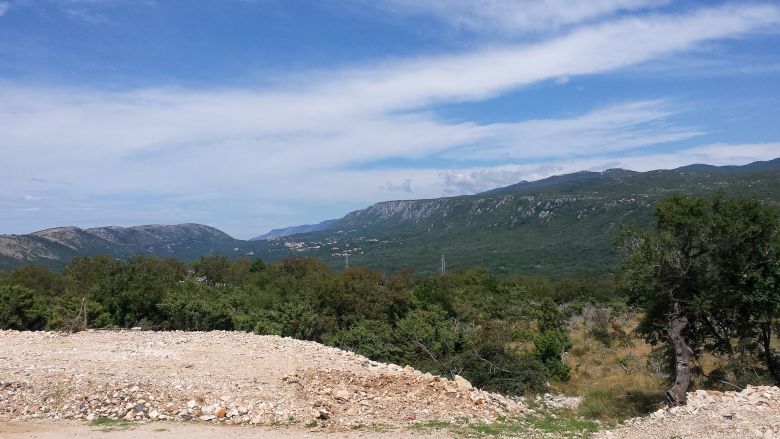 image credit: piet theisohn
Conclusion
With so many sports, entertainment, culture, and history, along with a unique mixture of sun, fine air, and pine scents, Crikvenica can never be missed by people who very dedicatedly want to understand and live like a true Croatian. Now all you need to do is pack your bags, book tickets, and fly to Croatia.
Happy Holidaying!